Progress Claim template - Free and customisable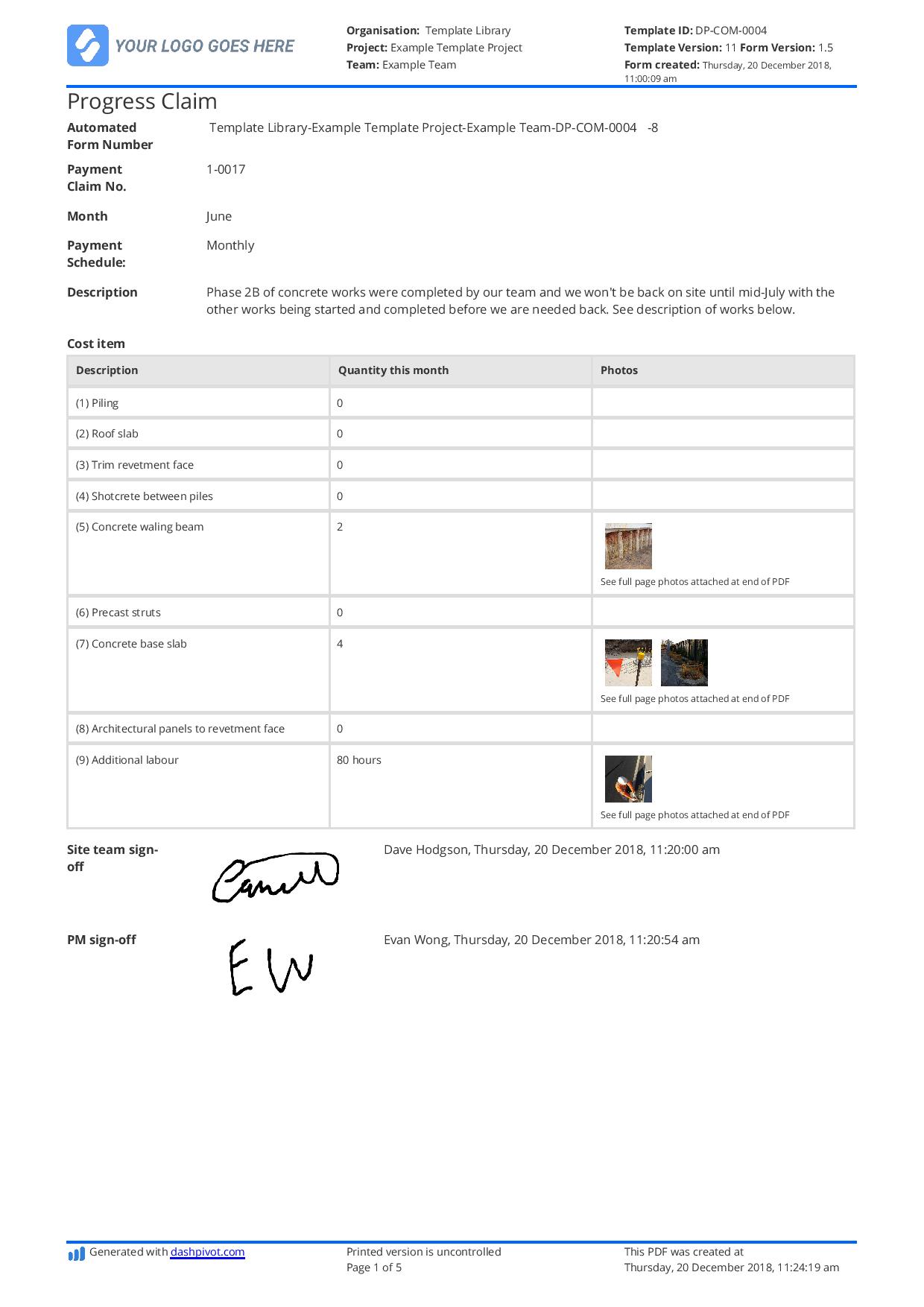 How does this smart progress claim template work for you?
Preview how this smart progress claim template works for yourself. Open a progress claim and see how progress claims move automatically through the workflow.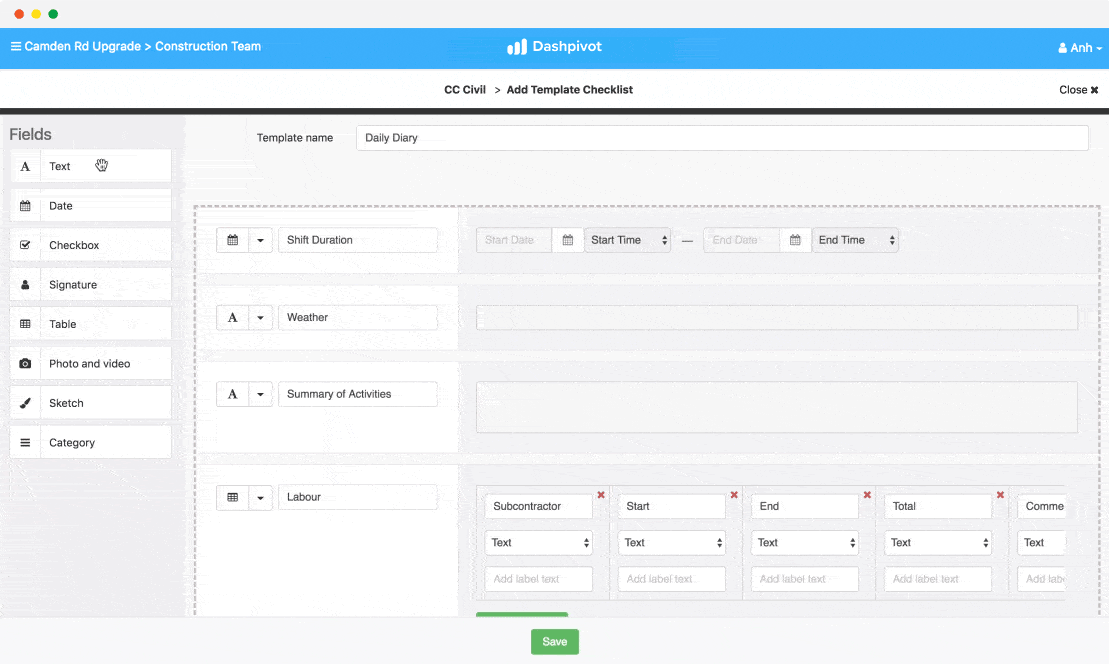 Use this progress claim template for your projects for free.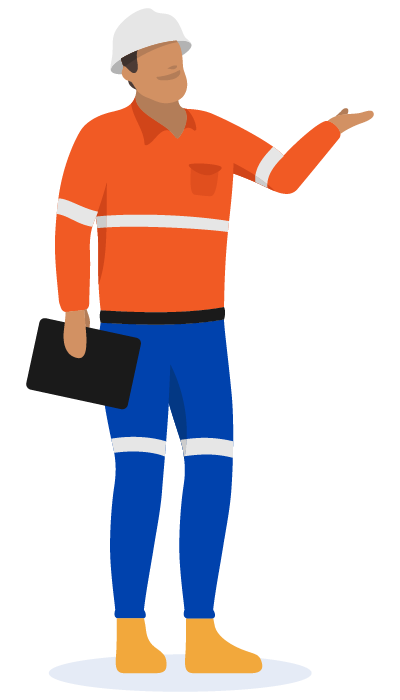 This progress claim template is powered by Dashpivot which is used by construction and industrial companies in over 80 countries. Here's why:
Manage your progress claims in the cloud where they are organised and always accessible.
Setup automated progress claim workflows which automatically sends and notifies the approver when the claim is created.
Download, print or send your progress claims as professional CSV or PDF documents with your logo and branding.
Customise the progress claim template to suit your own projects and company with easy drag-and-drop functionality.
Instantly format your progress claims into timeline view or register view to save time and manual data entry.
Dashpivot is user friendly commercial management software trusted across the industries.

People in 70+ countries use this safety management system to improve how they get their work done.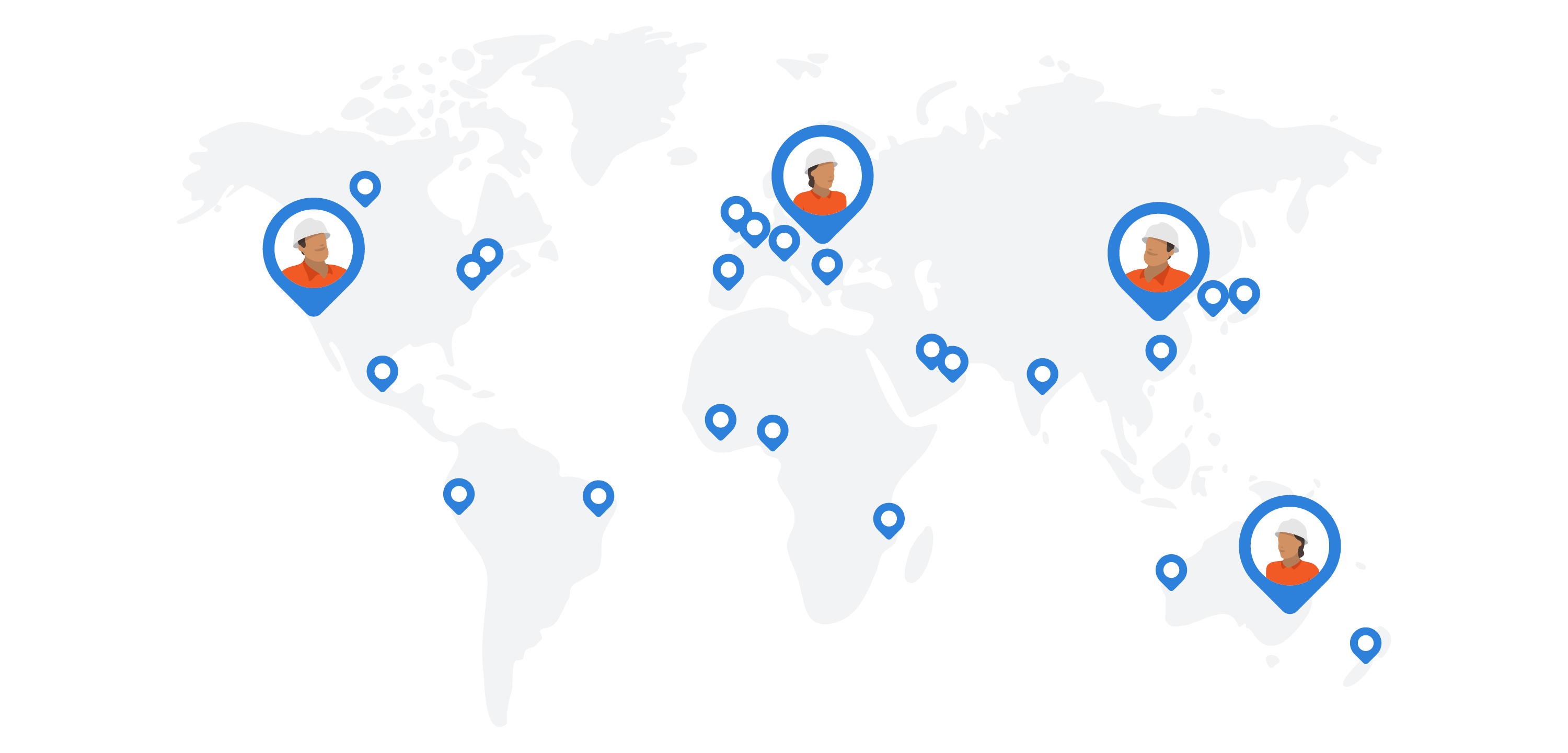 Start easily streamlining your processes with Sitemate today