Variation Register template: A smart variation register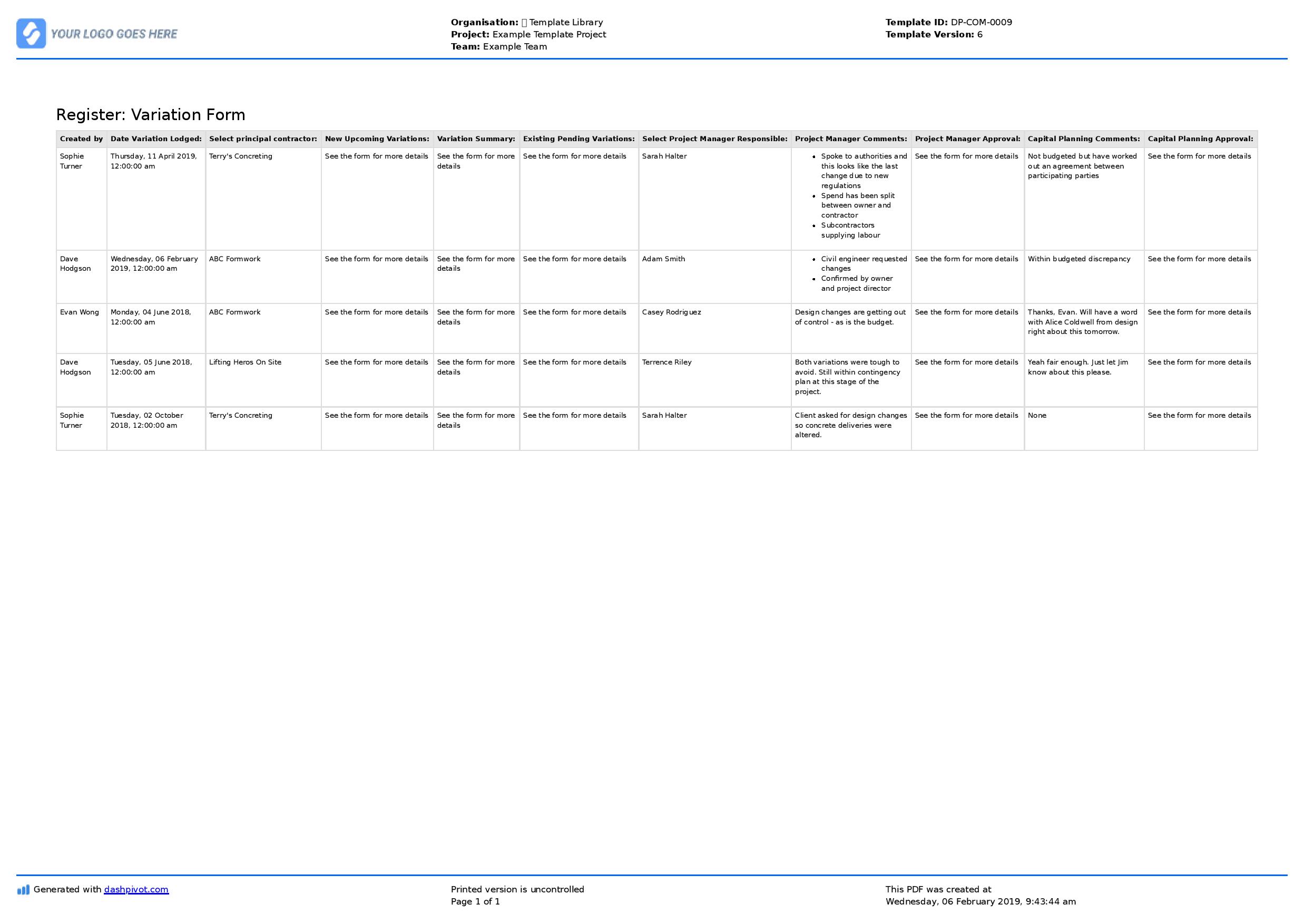 All the benefits of an excel-based variation register, without the work.
Create, store and manage your variation register online, where you can eliminate double-handling and data entry. Then simply download, print or send a CSV or PDF version of your register with your company logo and colours whenever you need to.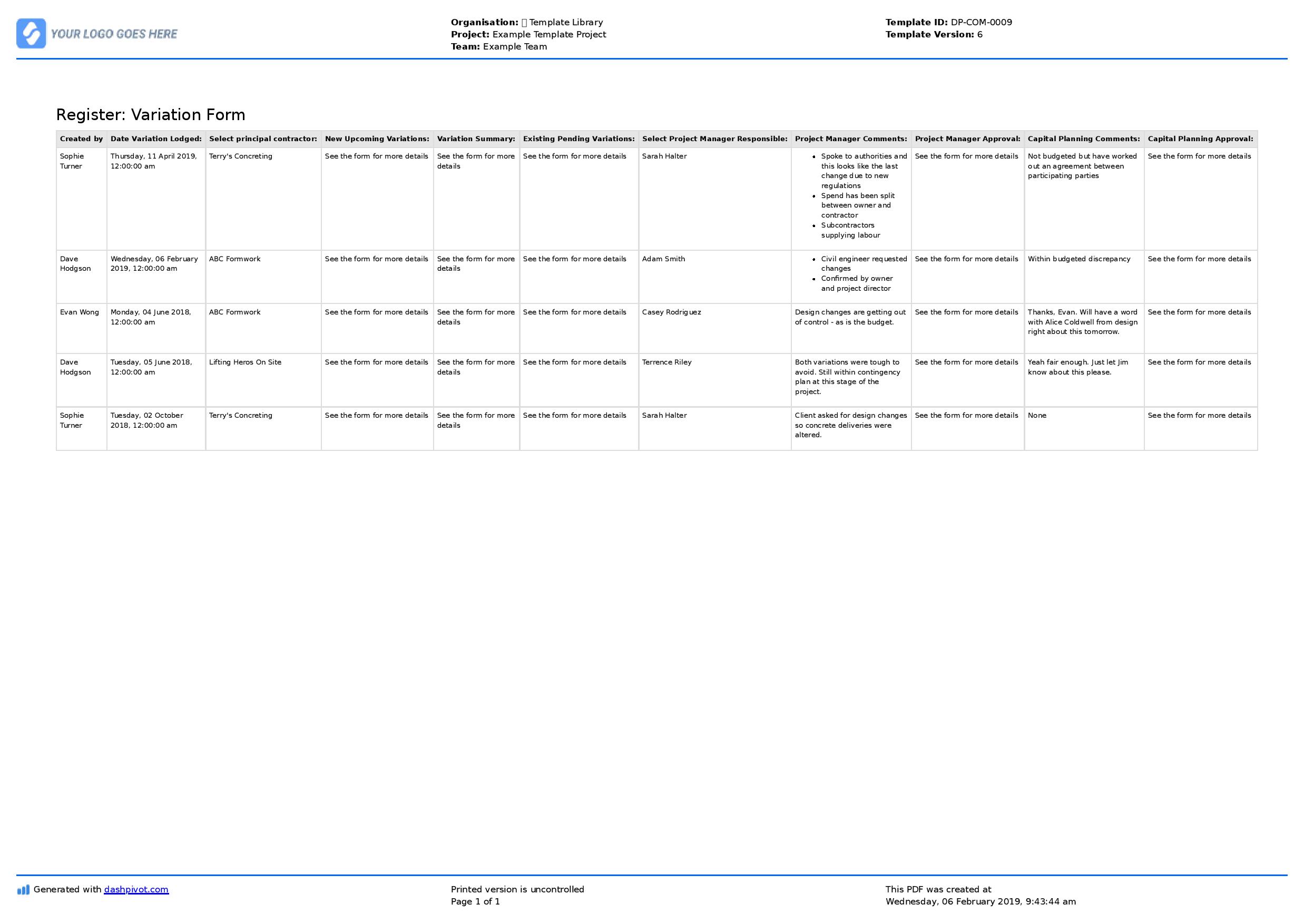 Use this variation register template to manage your own variations for free.
A variation register with all the benefits of excel, and none of the admin work.
This variation register is powered by Dashpivot, making it easier to create, store, edit and manage project variations.
Eliminate double handling and admin - when someone creates a variation form, it's automatically added to the register.
Download, print or send your variation register as an excel (CSV) or PDF document with your company logo and colours to keep everything looking professional.
Manage your variation register online so everyone is always working off the same latest version.
Easily invite other team members to view, add to and edit the variation register.
Edit or add register fields or columns with simple drag-and-drop functionality.
Dashpivot is user friendly project management software trusted across the heavy industries.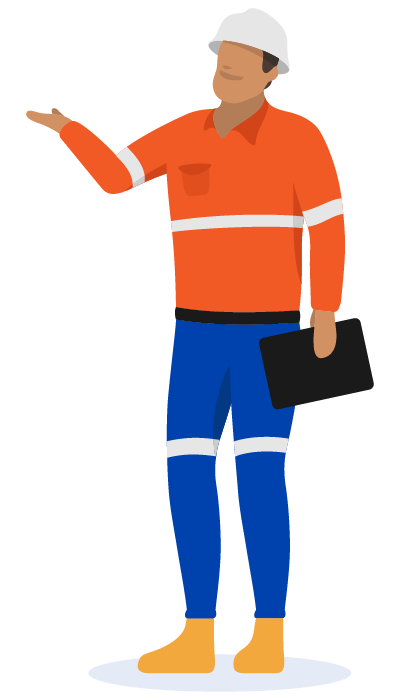 Start easily streamlining your processes with Sitemate today