Quick and easy construction log book app
Easily create accurate and organised construction log book records with this user friendly construction log book app.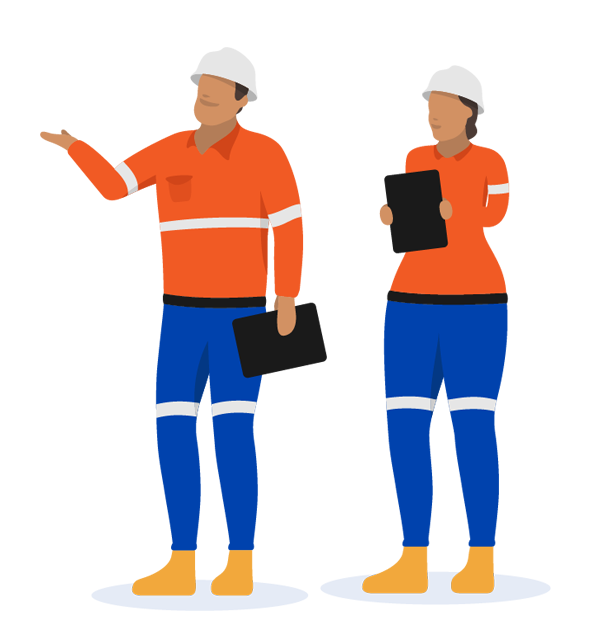 Enabling better log book record keeping on projects of all sizes


Streamline your construction log book from start to finish with one app.
Create the perfect digital daily, weekly or monthly log book template
Say goodbye to clunky physical log books, PDFs and excel sheets and use a smart digital format for your log book record keeping.
Setup the same layouts that you love in your other document formats but with better fields like easy dropdown menus, photo capture, tables with automatic calculations, digital signatures and more.
Create your own templates from scratch or use and customise our daily, weekly or monthly log book templates to get going right away.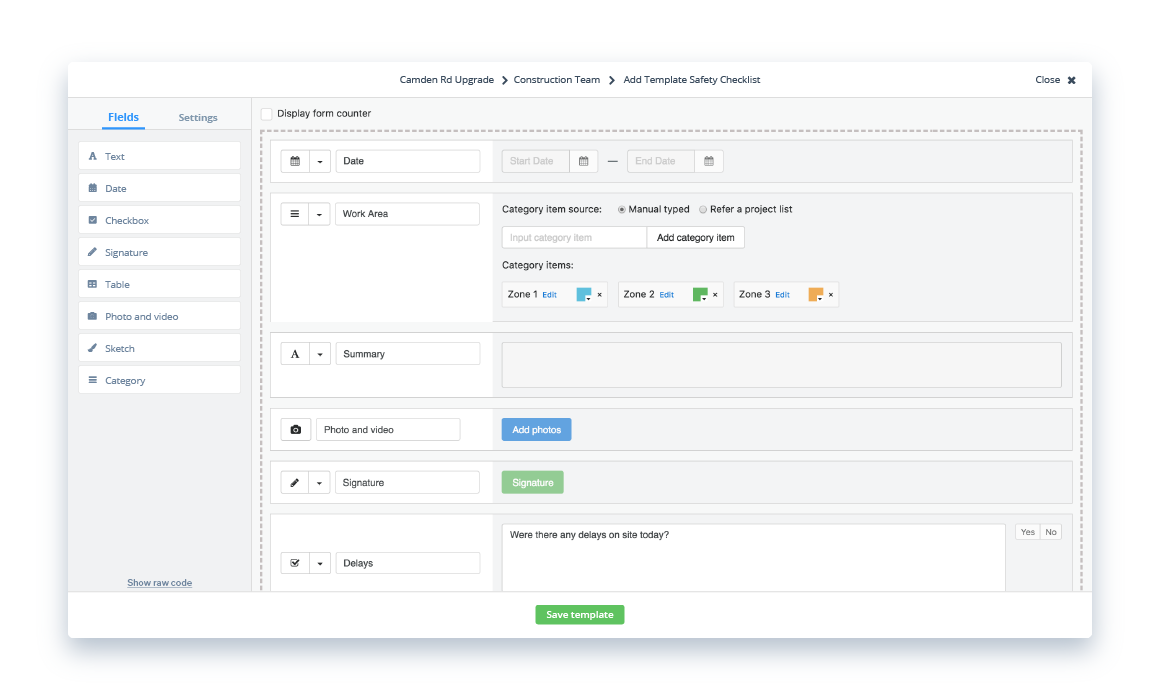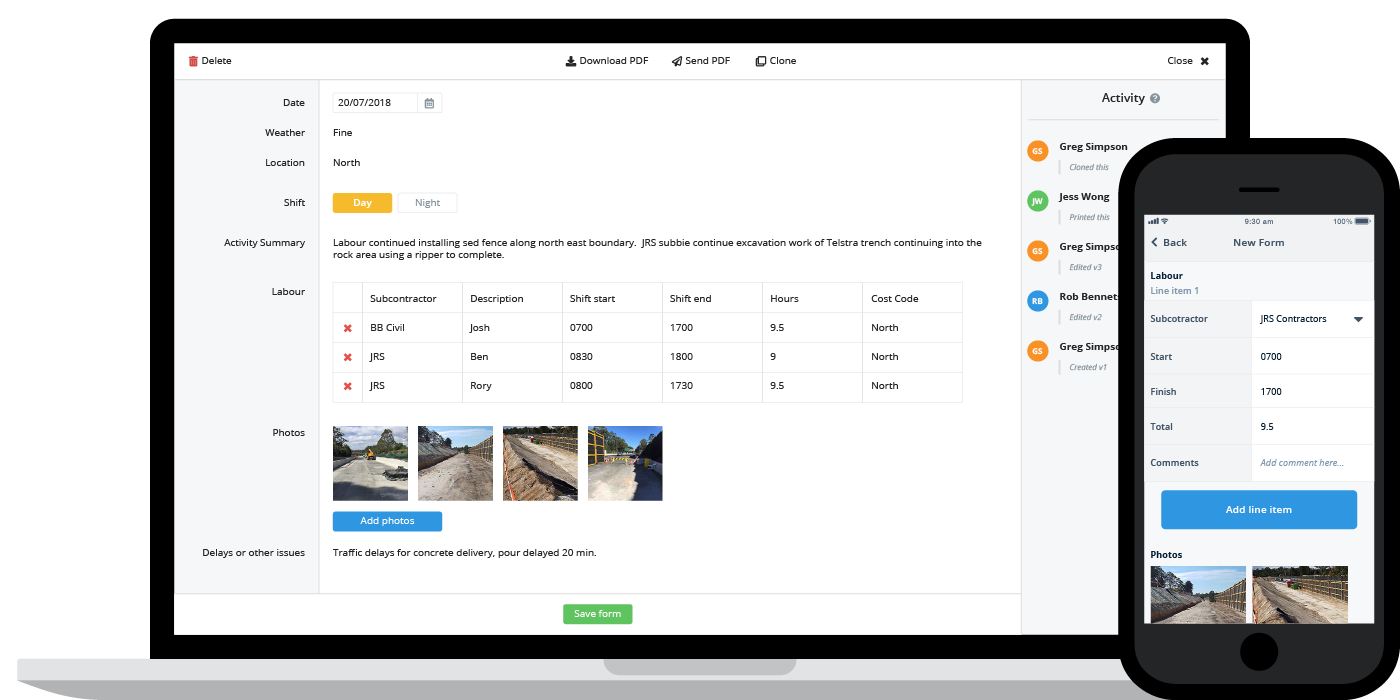 Access, complete and update your log book from anywhere
The main feature and benefit of using a construction log book app is that you can fill out and control your log book from anywhere using any computer, mobile or tablet.
Once a record is created or updated, it is synced to the app in real-time so nothing can ever get misplaced or lost.
Designed to be quick and easy to use for everyone, the app ensures no one will ever miss paper.
Take photos and other proof, and keep all of your records in one place
Photos, videos and other proof make log book records much more powerful.
You can take photos and capture videos directly inside of the app to connect them directly to individual logs, and all of those records are stored in one secure location where they can be found at any time.
Records also come stamped with crucial metadata automatically including geolocation, who and when it was captured.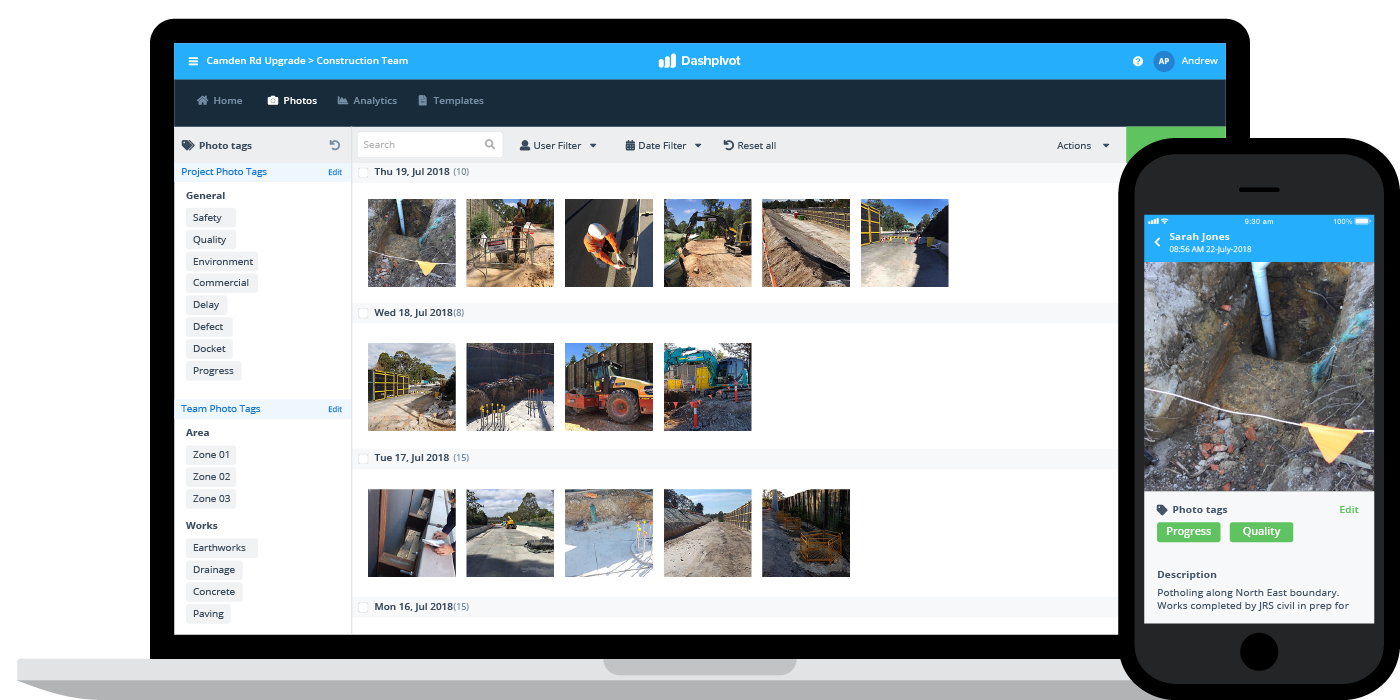 Export any record from the construction log book app in one click
Going digital is the best way to manage your construction log book, but you often still need to download, print or share a PDF report or CSV file of your records.
All of the log records and information inside of the system can be exported in a single click, with each export coming professionally formatted with your company logo and colours too.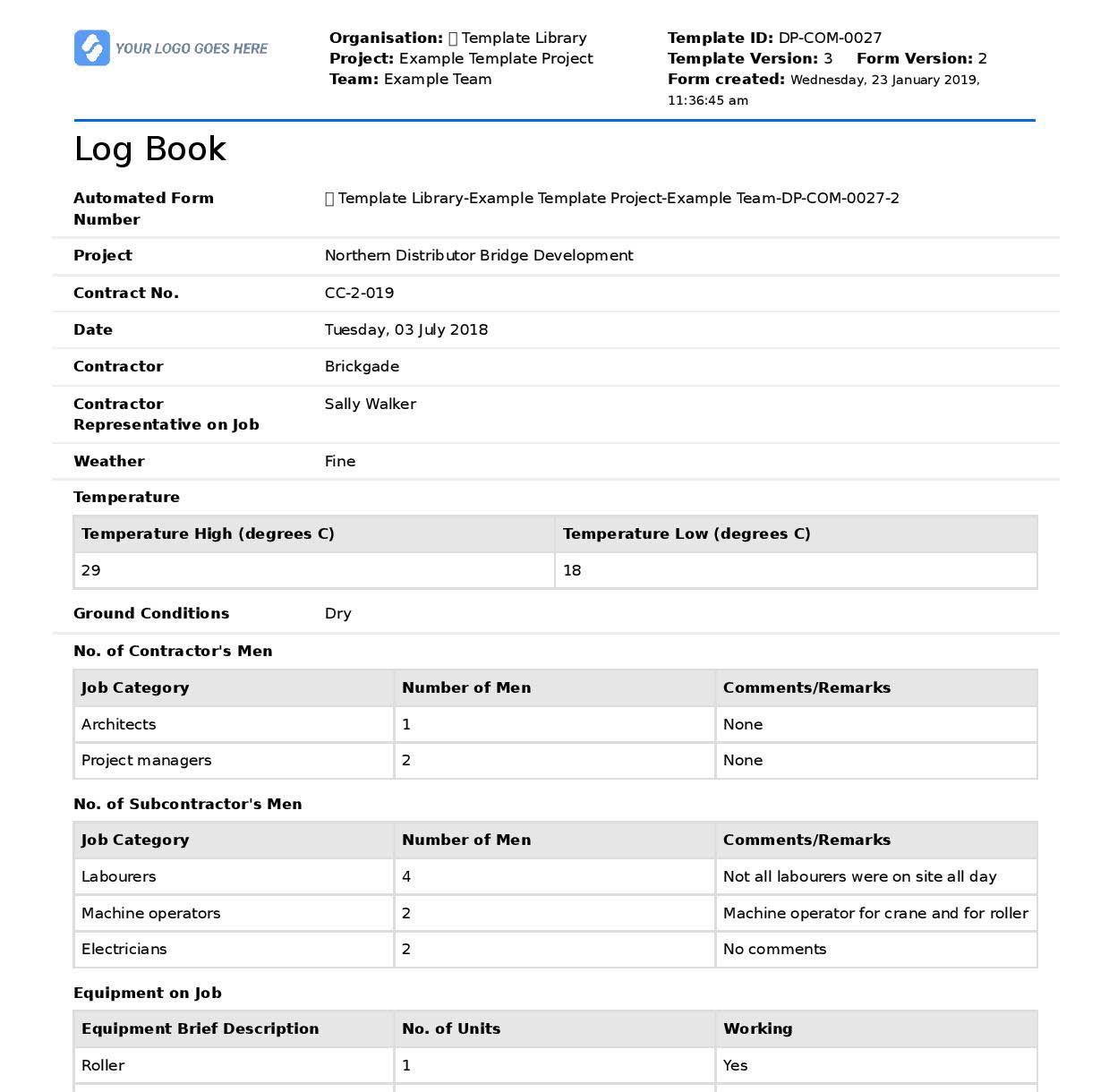 Try the site diary app and software for free.
Eliminate time-consuming admin and double-handling the minute you start using the app.
List view
All of your daily, weekly or monthly log records are stored and assembled into a timeline view so it's easy to view and find them in chronolgoical order.
Register view
Convert any or all of your log entries into a register style view in just one click to eliminate data reconciliation and managing spreadsheets - and to filter and find specific details quickly.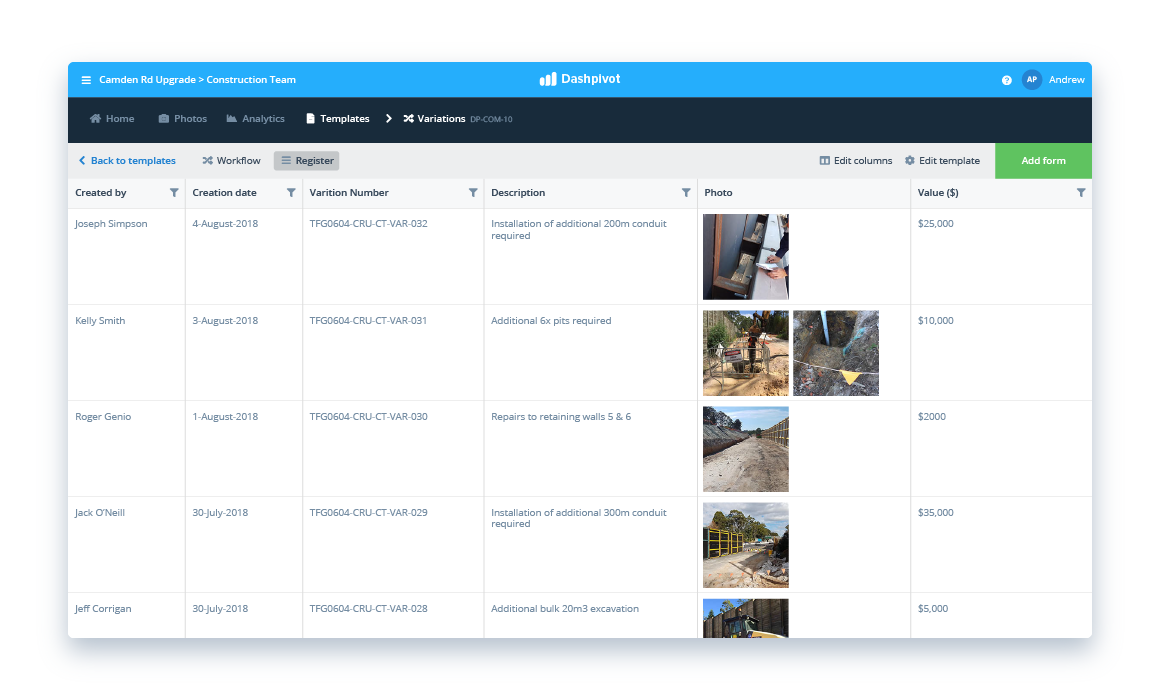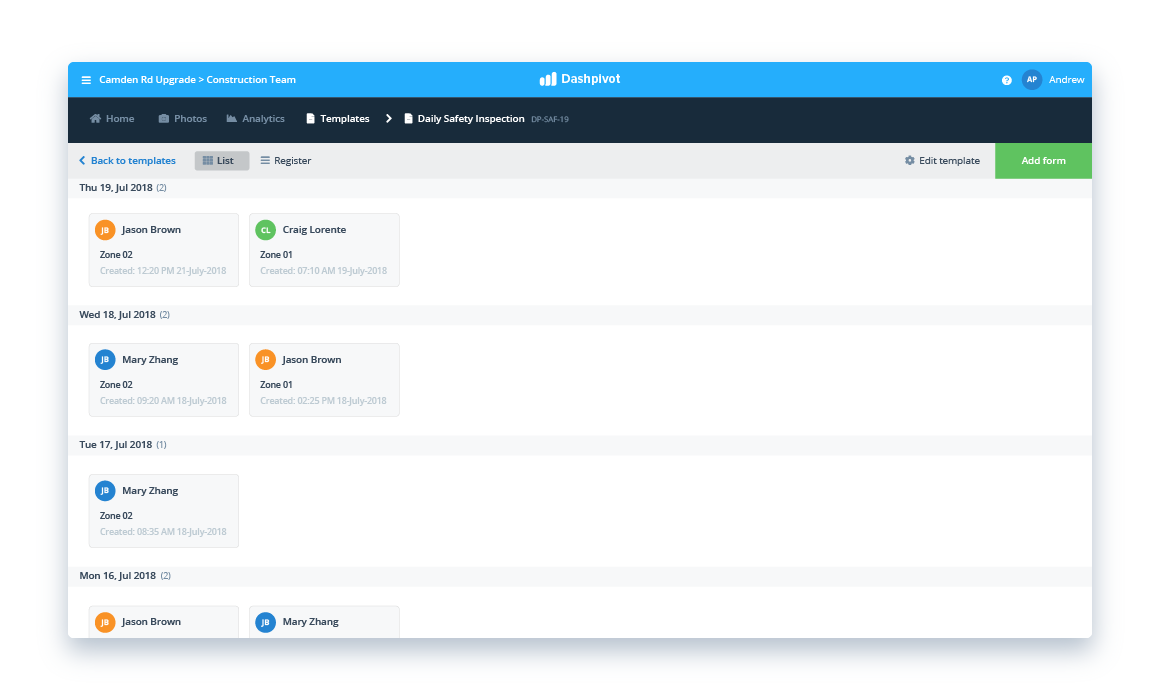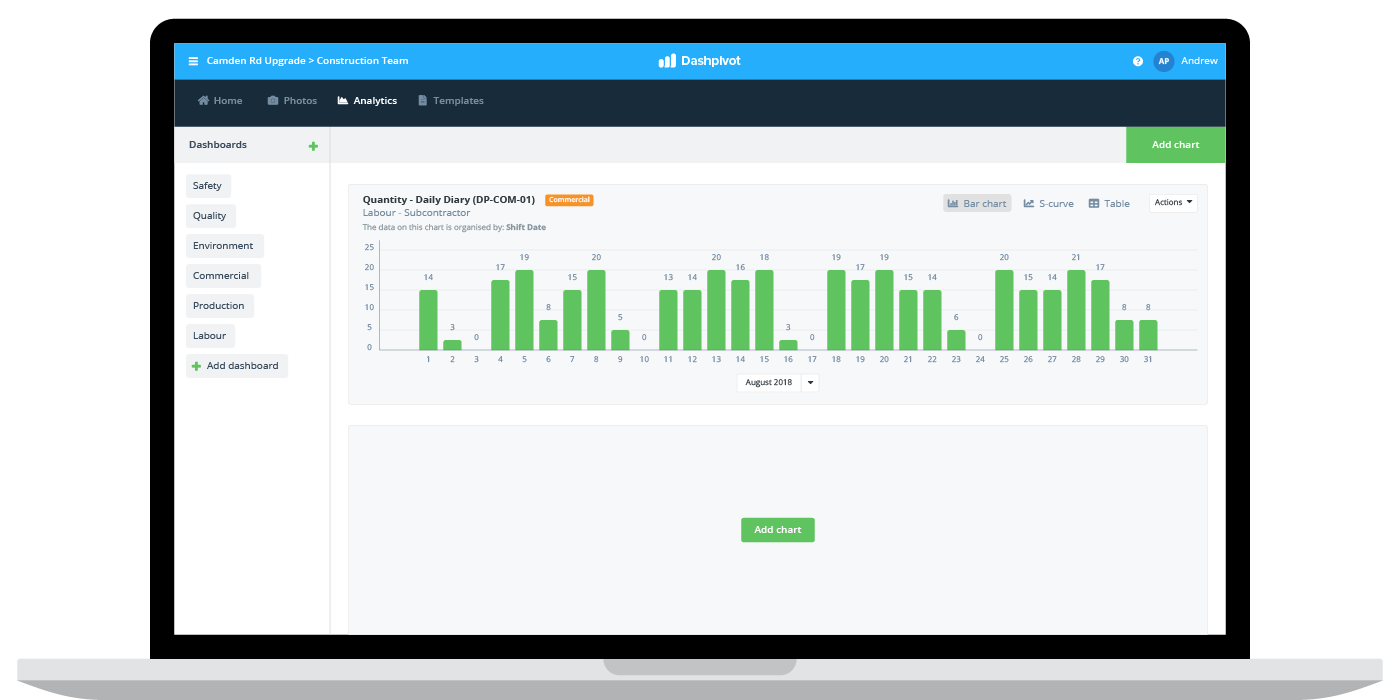 Pull real-time insights out of the construction log book app
The app automatically aggregates all of your log book data into a standardised format so you can display it in charts and graphs.
Get new insights about any construction activities and progress through real-time charts and dashboards.
Each time new information is entered, your charts are automatically updated so you always have the latest information.
Streamline your construction log book now. Try the log book app for free.