Flexible subcontractor management software
Manage all of your subcontractors and subcontractor performance - from pre-qualification all the way though to evaluations - with one simple subcontractor management system.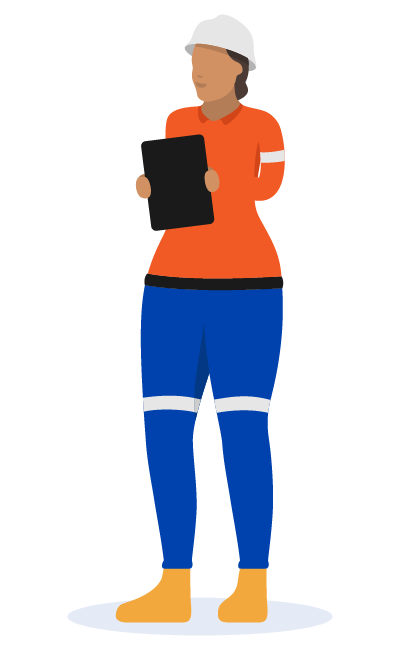 Trusted by companies large and small


Keep subcontractor management streamlined and organised, and get new insights into subcontractor performance every step of the way.
Start off on the right foot with a simple and professional pre-qualification process.
Provide subcontractors and suppliers with digital pre-qualification checklists they can fill out on laptop, mobile or tablet so nothing gets missed and your subcontractor records stay organised and compliant.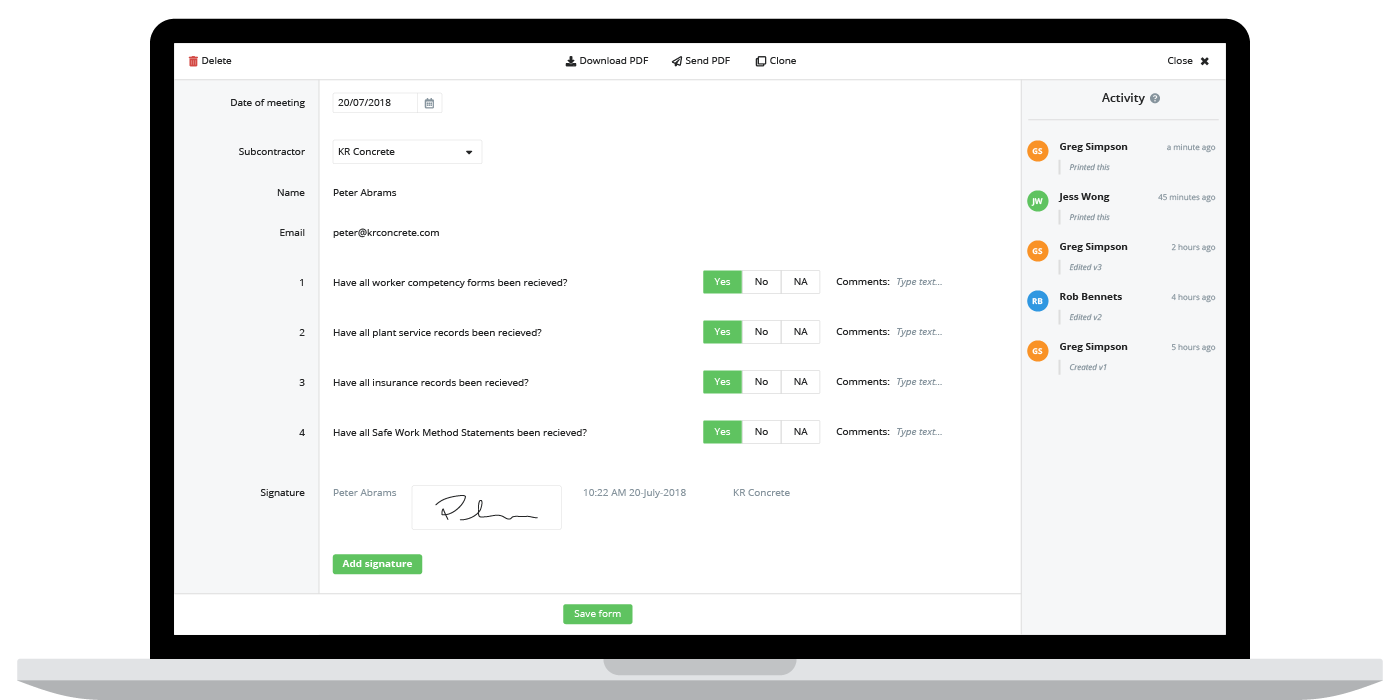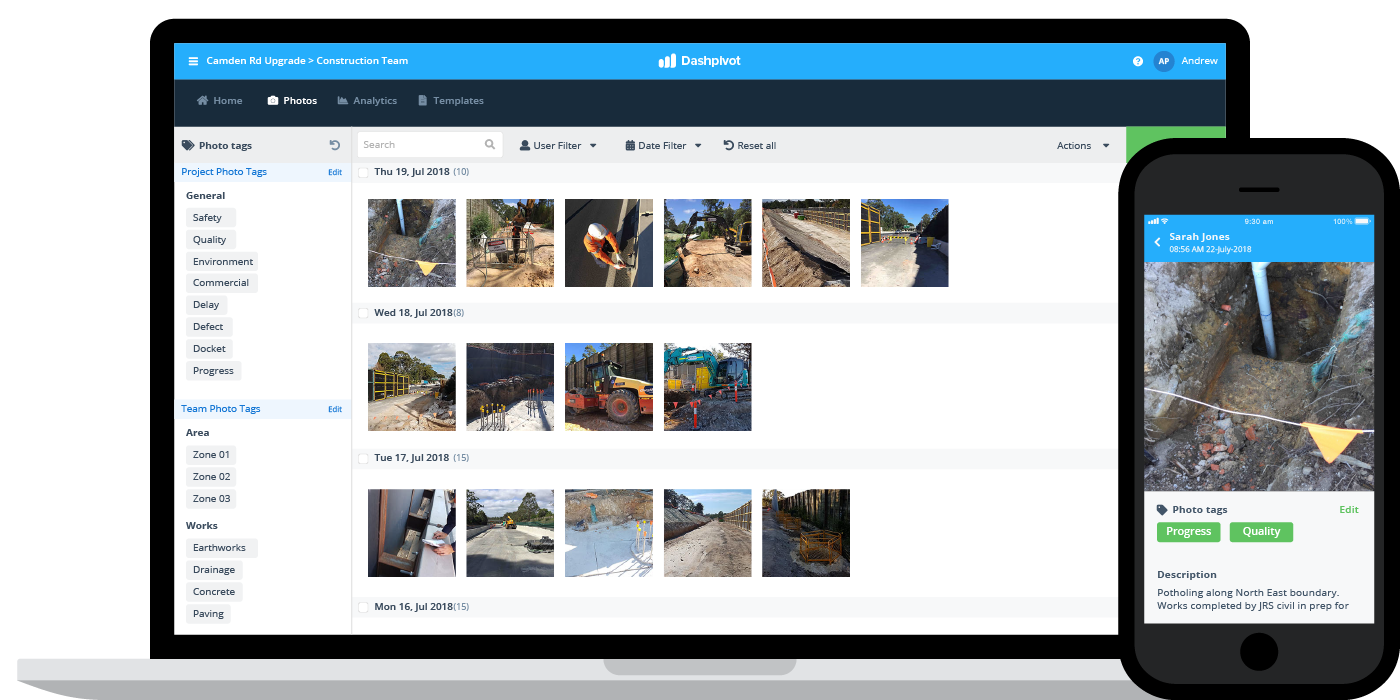 See what's happening, every step of the way
See real-time progress, safety and other functional photos and videos from unique projects and unique subcontractors - which are organised via company, project or team to keep everything organised and instantly traceable.
A single platform for getting work done and collaborating with subcontractors properly.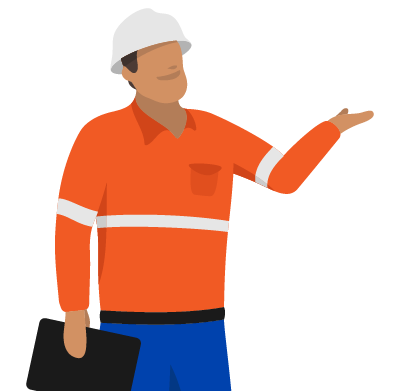 Dashpivot has been excellent. We have been able to digitise our HSEQ and commercial processes and engage with our clients and partners on the platform. It has improved the efficiency of our project delivery and allows our engineers to get back to doing what they should be doing: engineering.

Standardise the process and forms behind subcontractor performance evaluations
Use a simple and proven subcontractor evaluation template to make your assessments fair and useful. Deploy this assessment digitally - and print, download or share it whenever you want.
Every form features your own logo and branding, and comes perfectly formatted as a PDF document.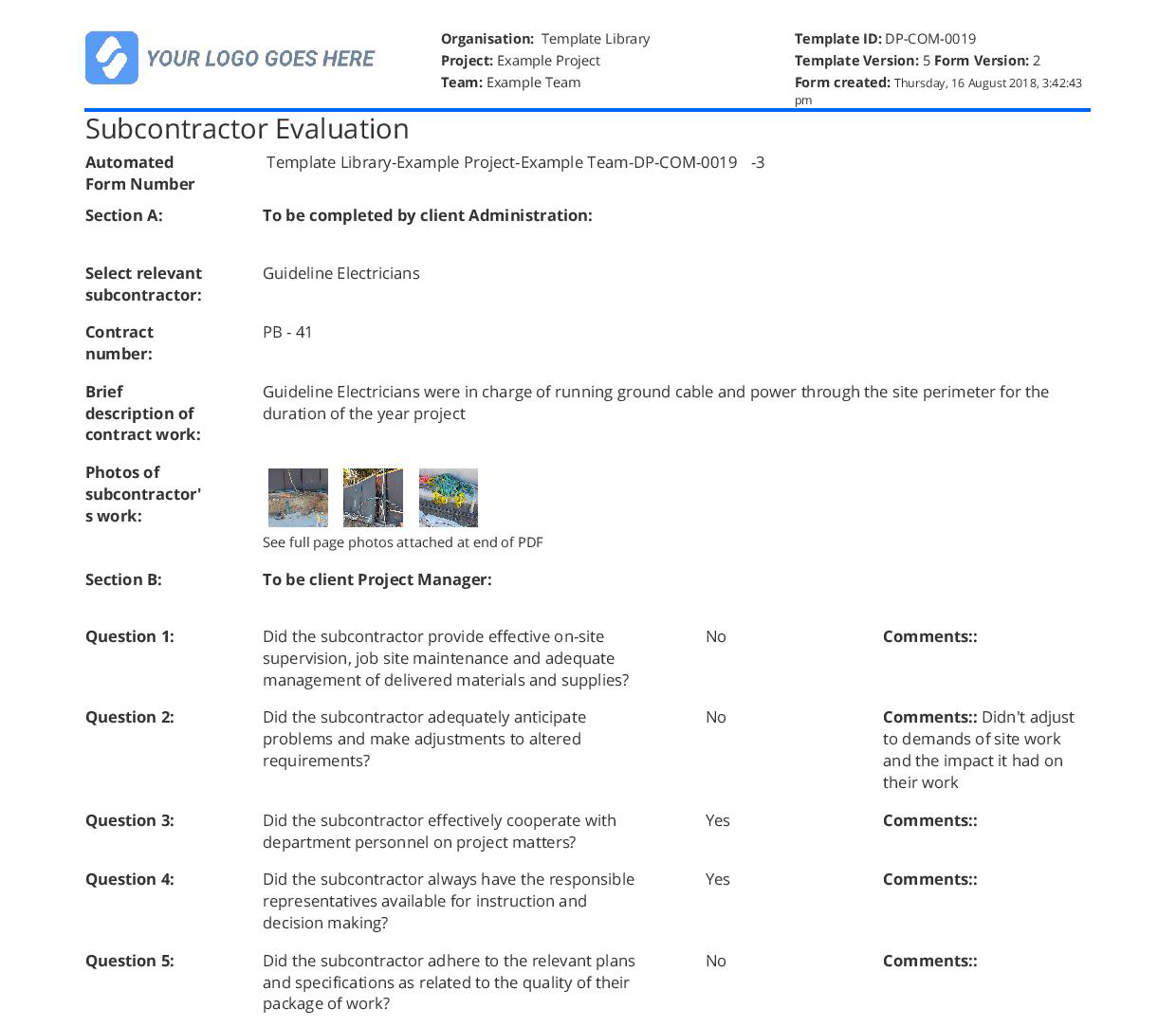 Try this subcontractor performance evaluation system for free.
Improve collaboration and transparency between and across parties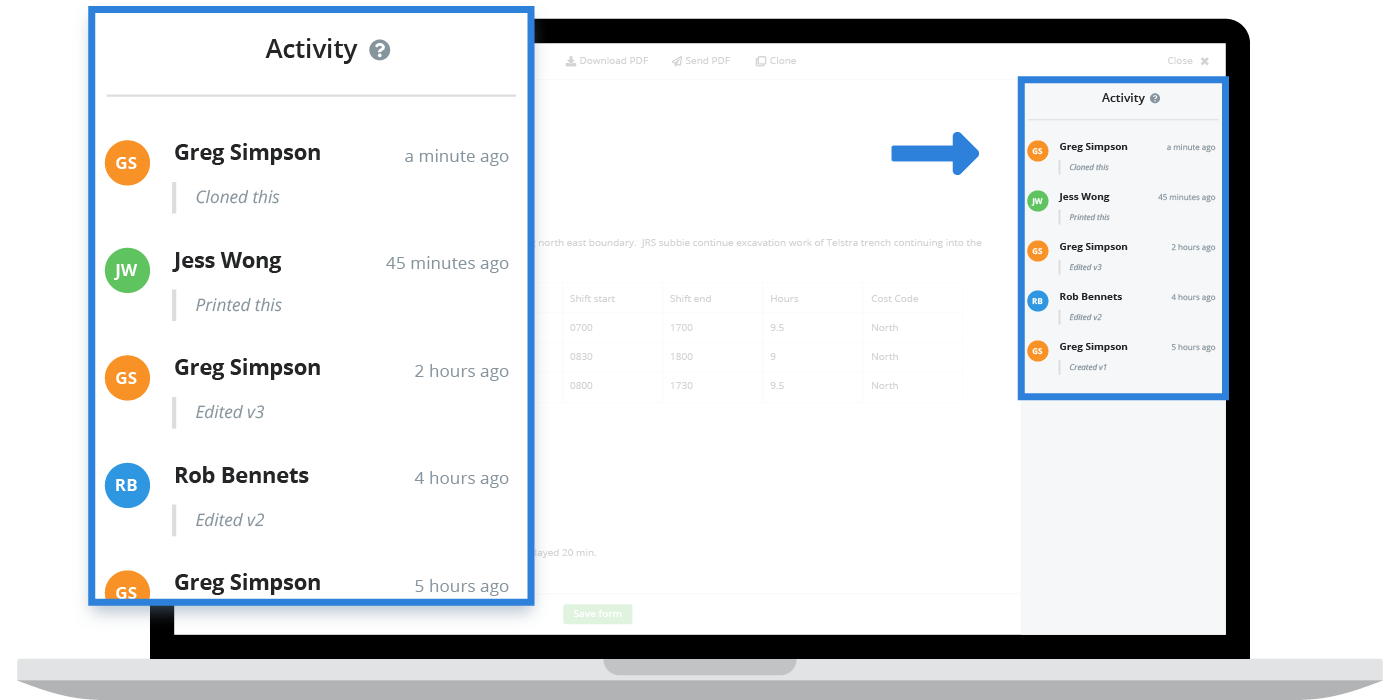 Improve how your subcontractor interact with you and other parties
Why waste time sending emails all day and discussing changes and progress when you can manage subcontractor documentation and workflows from a single place where everyone can work together and collaborate in real-time and nothing is left to interpretation.
Get unprecedented insights into subcontractor performance with real-time performance dashboards
Get new insights about your subcontractors
Dashpivot aggregates subcontractor data including pre-qualifications and evaluations to display performance and overall company metrics.
Spot and recognise patterns of behaviour to reward good work (and notice bad work) to ensure you have all the information you need to make good decisions about who to work with.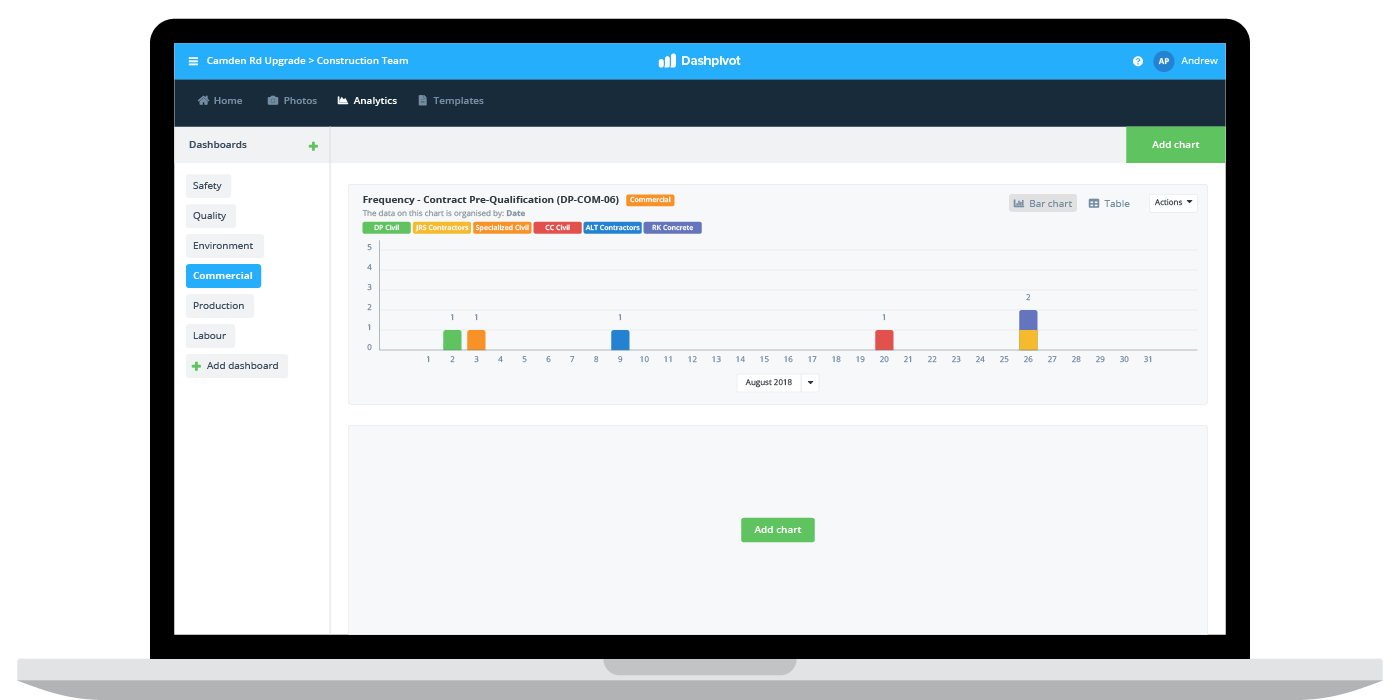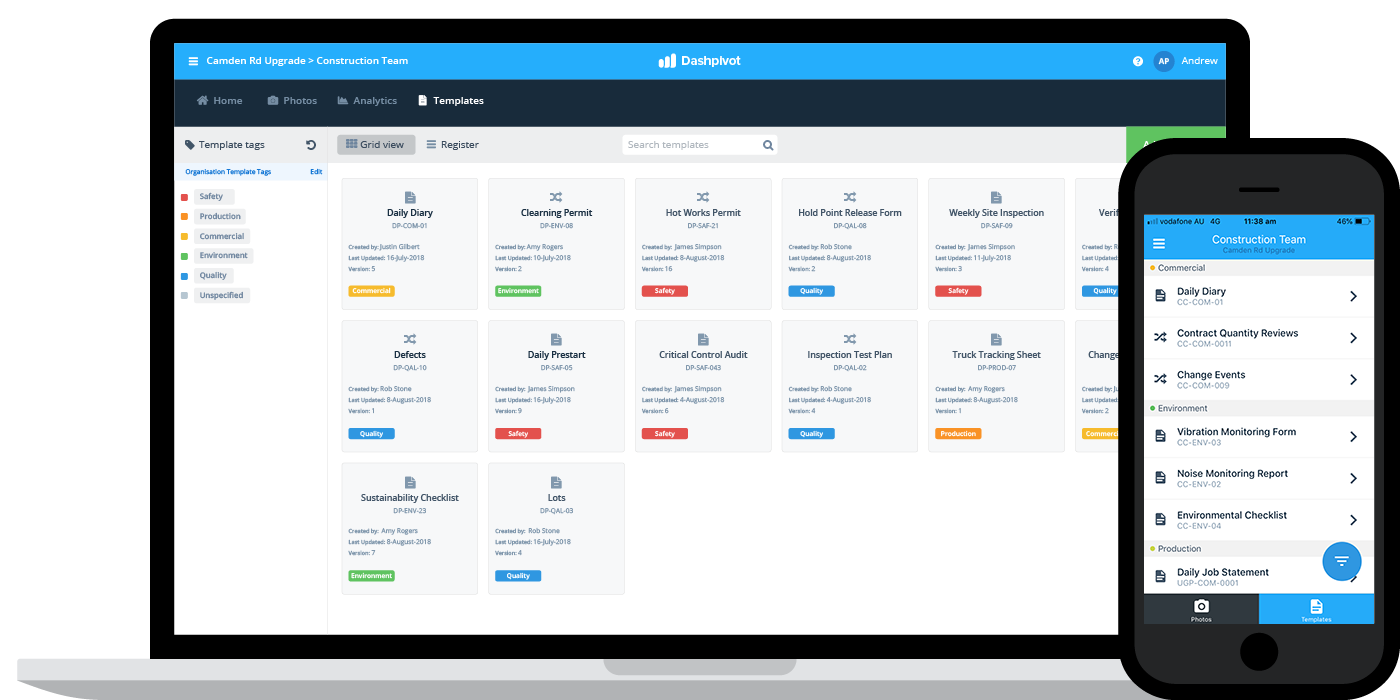 Even more than comprehensive subcontractor management software.
Dashpivot is flexible software which enables you to digitise and streamline any of your current manual processes including reporting, checklists and permits.
Consolidate more of your commercial processes with one poerful tool.
People in 70+ countries use this construction project management software to improve how they capture, organise and track work.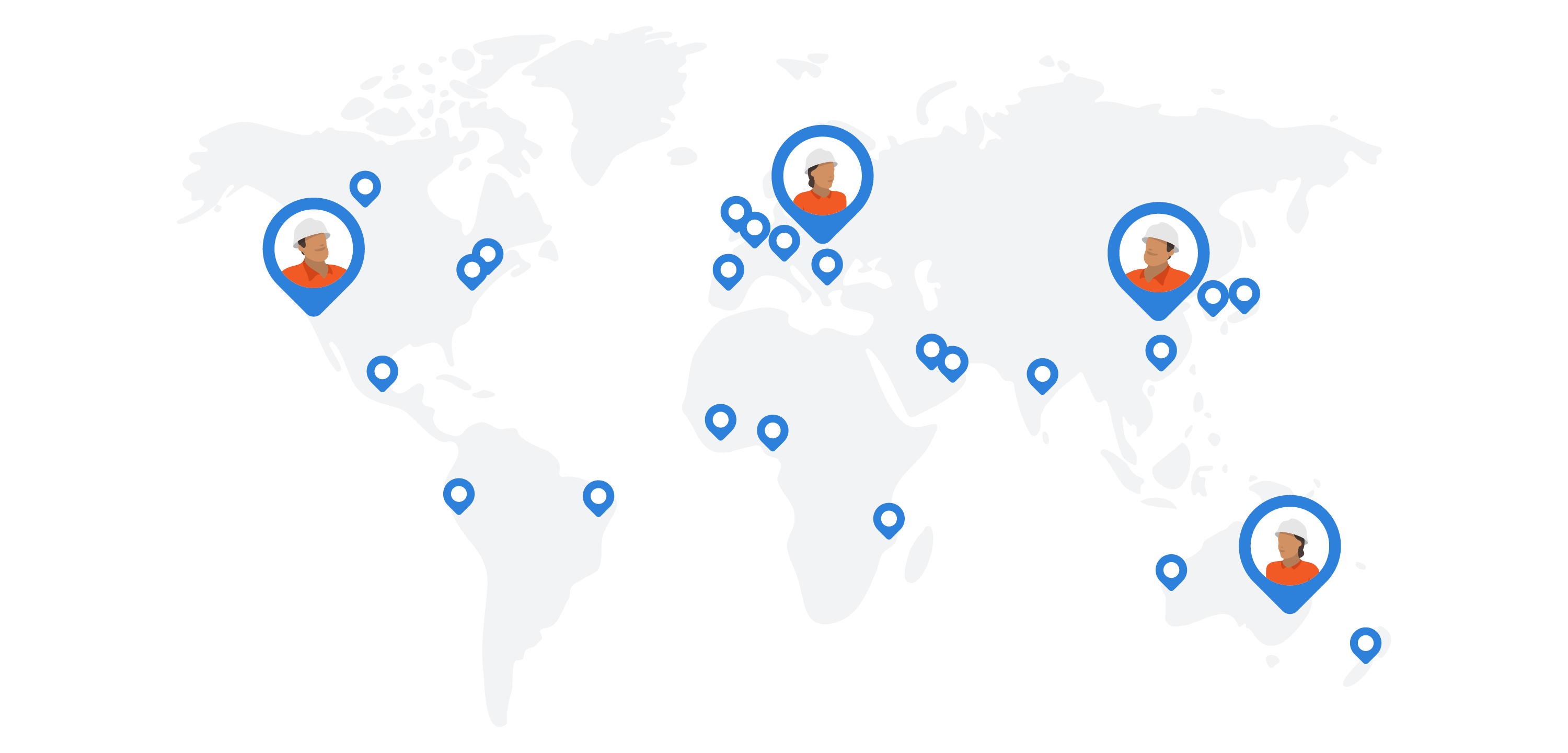 Streamline your subcontractor plans and processes with proven subcontractor management software.