Create, maintain and reference a real-time and integrated database so your information is always up-to-date and standardised
Built to handle lists and databases of every size
A single smart database you can reference at anytime and always rely on
Create, store and maintain lists of anything important to the operations of your business
Maintaining up-to-date lists of your people, plant and equipment, contractors or subcontractors, cost codes and more is critical to the day-to-day and long term running of your business.
Dashpivot lists enable you to transfer your list items into a single smart database, where updating and maintaining your information is easy.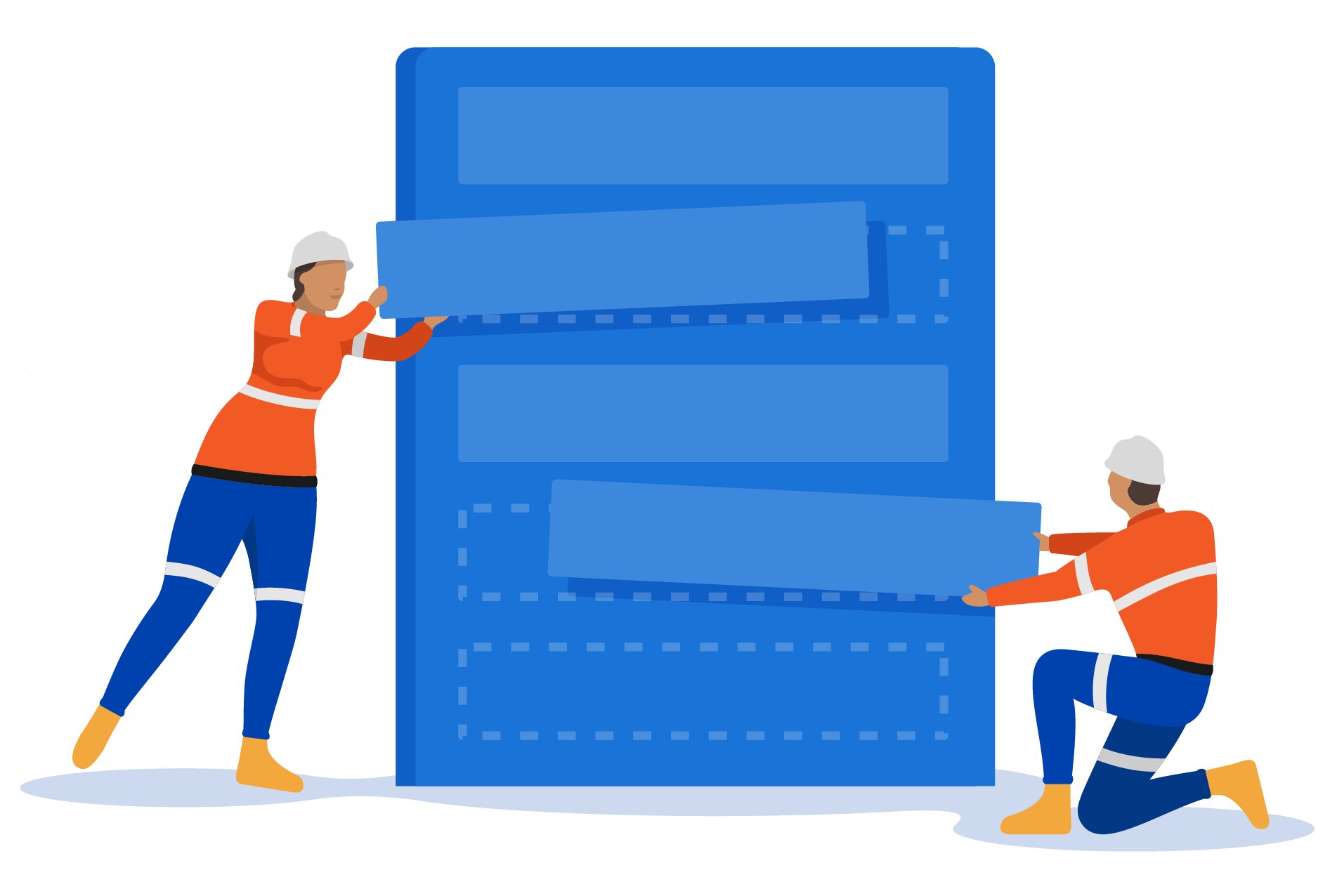 Update and collaborate on a single database to maintain one source of truth
Many companies store crucial lists on seperate spreadsheets where they are out of date and people are referencing completely different data sets.
With Dashpivot lists, you can database all of your lists in a single touch digital format, meaning everyone is viewing, updating and referencing the exact same list data at all times.
Reference your lists in your forms to keep your data standardised and accurate
Setup your forms so people can select from pre-defined lists to keep your data accurate and standardised.
Reference organisational level lists across any or all of your forms at once, and build form specific lists unique to a specific template.
When you update a list or list item, those changes are instantly reflected throughout the system so everyone is always working off the same latest version of the list in real-time.
Reference lists in the field to save workers time on data entry
Turn manual data entry and open-ended text questions into quick and easy dropdowns so people in the field can simply choose from a number of options.
This saves field workers time and guides them to the right choice every time, ensuring they are choosing from the right suppliers, the right tool piles and more.
Set reminders and notifications on list items
Add powerful list properties to any list item to make simple line items smart.
Expiry dates and custom reminders enable you to get notified when a specific list property is expiring or expired, including certificates, registrations, maintenance dates and more.
Choose who gets notified and when, to make sure nothing important ever gets missed.
Attach records and 'proof' to the database
Many list items including plant, equipment and people have maintenance records, registration records and certificates and competencies which need to be stored somewhere and referenced at specific times.
Attach these records directly into the database so you have all of the latest details you need in one place.
Tie your data together from your database to your dashboards with single touch software
Starting relying on and reference a smart database today