Navigating EDMS examples
The EDMS (electronic document management system) of a company is one of the most important pieces of infrastructure a company will buy, operate and maintain.
If you don't have an EDMS at the moment, then it's a must-buy for time-savings and risk management alone.
And if you are looking for your 'first' electronic document management system, then the importance on getting it right is arguably even greater.
There will be some friction associated with moving your existing documents and processes over to your new EDMS, and there is also friction associated with moving between document management systems.
The better your initial EDMS decision is, the more likely you are to find the best solution for your needs today - and for the long term.
The below EDMS examples give you a good idea of the different approaches to document management from an industry and solution standpoint.
The EDMS examples
This is of course not an exhaustive list of document management systems, but it is intended to give you an idea of the EDMS landscape and how to approach it.
SharePoint
SharePoint is one of the most popular EDMS systems, partially because it is a powerful tool and partly because of the ubiquity of Microsoft in general, making using another Microsoft tool more natural than employing a different solution.
SharePoint has been around for a long time now (2001), and so it has some very admirable strength and features over other electronic document management systems:
For business who use the Microsoft Suite, SharePoint is easy to access and advocate for as everyone is comfortable with Microsoft products
It's feature-set is flexible and customisable, so companies can add modules and functions to better suit their workflows
It's scaleable and powerful. Many of the world's largest organisations rely on SharePoint for document management
Popular doesn't always mean 'best' though either. Many companies began their EDMS journey with SharePoint as it was one of the only good examples of an EDMS, but over 15 years have passed and there are also some negative things to consider when assessing SharePoint:
It's time-intensive to setup and learn, with many people requiring actual learning courses to get their heads around the software
It's not the prettiest or most cutting edge solution. Built and carefully updated since 2001, many of the design elements and functions were built a long time ago - and this shows when compared to more modern solutions
In the past, companies looked past these downsides because the benefits of using a single suite of tools was much greater.
Today, easy integrations and easy-to-adopt solutions make building your own custom suite of all of the exact tools you want easier than ever.
Dashpivot
SharePoint is a good example of a generic EDMS which is used across almost every industry in the world.
Although all documents share many things in common (which is why these generic tools exist), there are also some very real differences and nuances in how documents are managed and handled across different industries.
Because of this, some software providers have built electronic document management systems designed specifically for certain industries.
A good example of this is Dashpivot, which is a document management software for construction and other heavy industries (oil and gas, mining, manufacturing etc.). These project-based heavy industries share a lot in common with each other, and less in-common with the professional services companies and big corporations which other document management systems were mostly designed for.
Deploying a more tailored EDMS like this example comes with a number of benefits:
The solution was architected for your type of business
The company and its workers are more familiar with how the industry and its companies work - so can provide better support
The solution provider makes upgrades and changes to the system which were designed for your use case
The system will align better with the work you do, whether that be specific workflows or permission controls
Like with all of these EDMS examples, there is also some downsides:
There is slightly more risk associated with using a lesser known and smaller company
If you regularly interface with other industries, your solution may not be as well known or understood
These downsides can be important to some companies, but they can also be cleared up relatively easy with a conversation with their tech, sales or support teams. The relevance and user-friendliness of software designed specifically for you and your type of work is a big value point.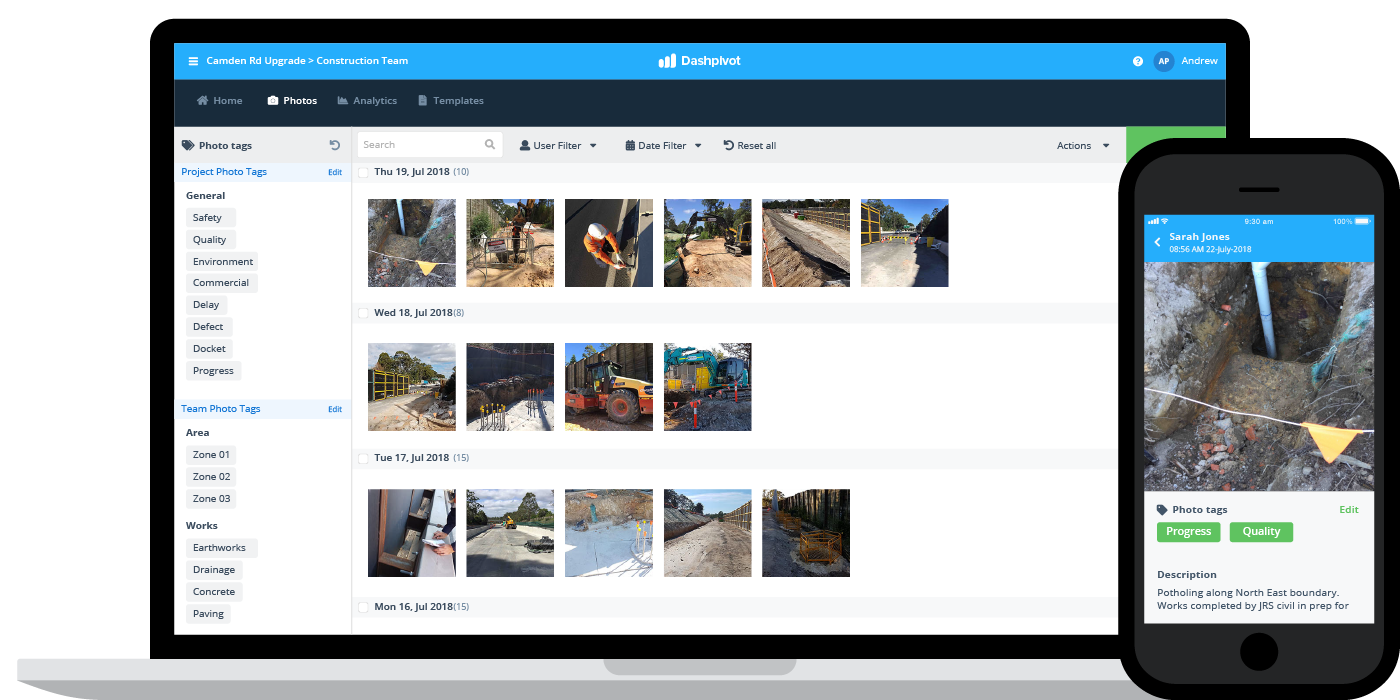 Evernote
This EDMS example shows how you can think outside the box when it comes to document management.
Evernote is traditionally known as being for notetaking and brainstorming, but it also has offerings which include document management and the key areas of functionality around document management.
There are a number of neat tools and systems which can combine something like notetaking or graphic design with your document storage and access so that people can do better work.
Pandadoc
To understand the evolving nature of the EDMS, it helps to look at an EDMS example like Pandadoc.
Pandadoc is a document management system focused on sales proposals and sales workflows. The reason that this example is interesting is because we already looked at an example of a system designed for a specific industry, and there is also solutions designed for very specific use cases.
Many companies try to roll all of their documents into a single EDMS, while more and more companies are seeking out best-in-class solutions to specific problems or use cases like proposals.
Similar to an industry-focused solution, the benefits of these solutions are based on relevance.
A system like Pandadoc was designed specifically for proposals and sales, so all of its features and functionality were designed to streamline and improve these workflows.
This fragmentation of solutions is very typical of the current EDMS and general software landscape, with faster internet and easier-to-use systems making jumping back and forth and integrating tools relatively easy.
The downside of a system like this is that it might not take care of your general document management, or you may not get a lot of use out of it if you don't do a lot of sales and proposal work.
Whether a system like this is useful for you will mostly depend on the frequency and importance of sales documents for you.
Implementing one of these EDMS examples (or any EDMS)
Implementing any of these EDMS examples comes with at least the same set of challenges:
Friction associated with moving current data
Friction associated with people having to learn a new system and new workflows
Challenges of integrating your other tools and workflows with a new system
The friction associated with each of these steps will differ from system to system, with some being more user friendly and easier to implement than others.
No matter what EDMS you use, the best approach is often to test and validate an EDMS first before implementing it across your business and changing all of your documents and workflows.
Most of the above EDMS examples can be trialed for free (tools like Dashpivot can be tried forever and have no trial period).
The benefits to this try before you buy are obvious. You don't carry the risk of implementing a system you don't know much about, you can test the usability of the system to see if it makes sense for you, and you can see if you like the software and company in general.
It's not typically feasible to 'try' an EDMS using all of your documentation, but it makes sense to get started with a couple of your common or important use cases or documents - and then apply the learnings you find and expand them across more documents as you go.
For example, many construction companies looking to improve their EDMS or information management system start by using a site diary or specific safety document. They roll this out across a specific project or team, see how it's adopted and received, and then make a decision about whether or not to properly invest in the system.
If you think we should include another (or more than one) EDMS example, let us know and we'll update the list.
See how you can easily streamline your systems and processes with Sitemate today