Scaffold Inspection Register: Free template to add your own scaffold inspections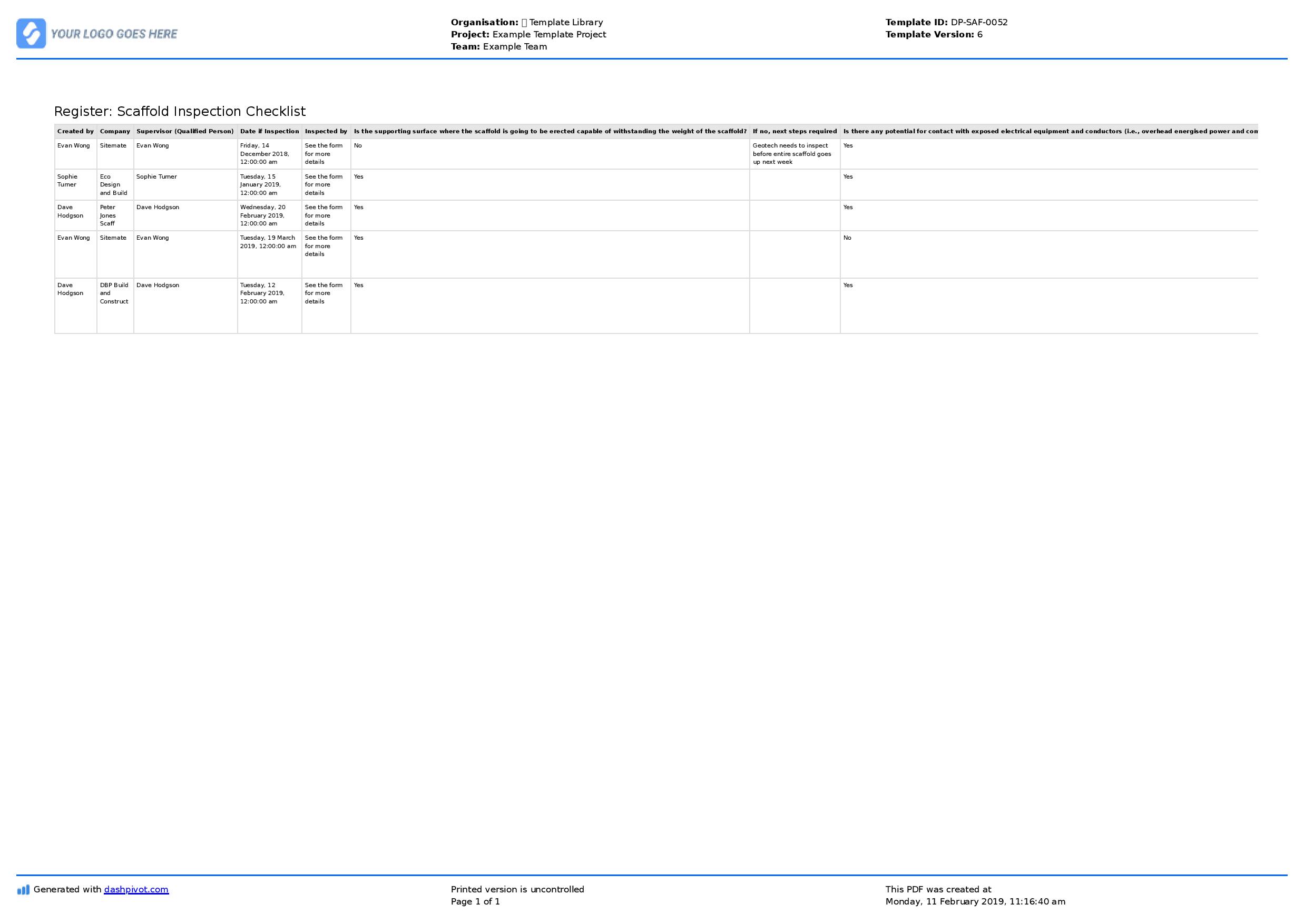 The power of software meets the comfort of excel.
Store and access your scaffold inspection registers online, making them easy to find, update and edit.
When you want a paper-based version of your register, you can download, print or send the register as a PDF or CSV document with your company logo and colours in the click of a button.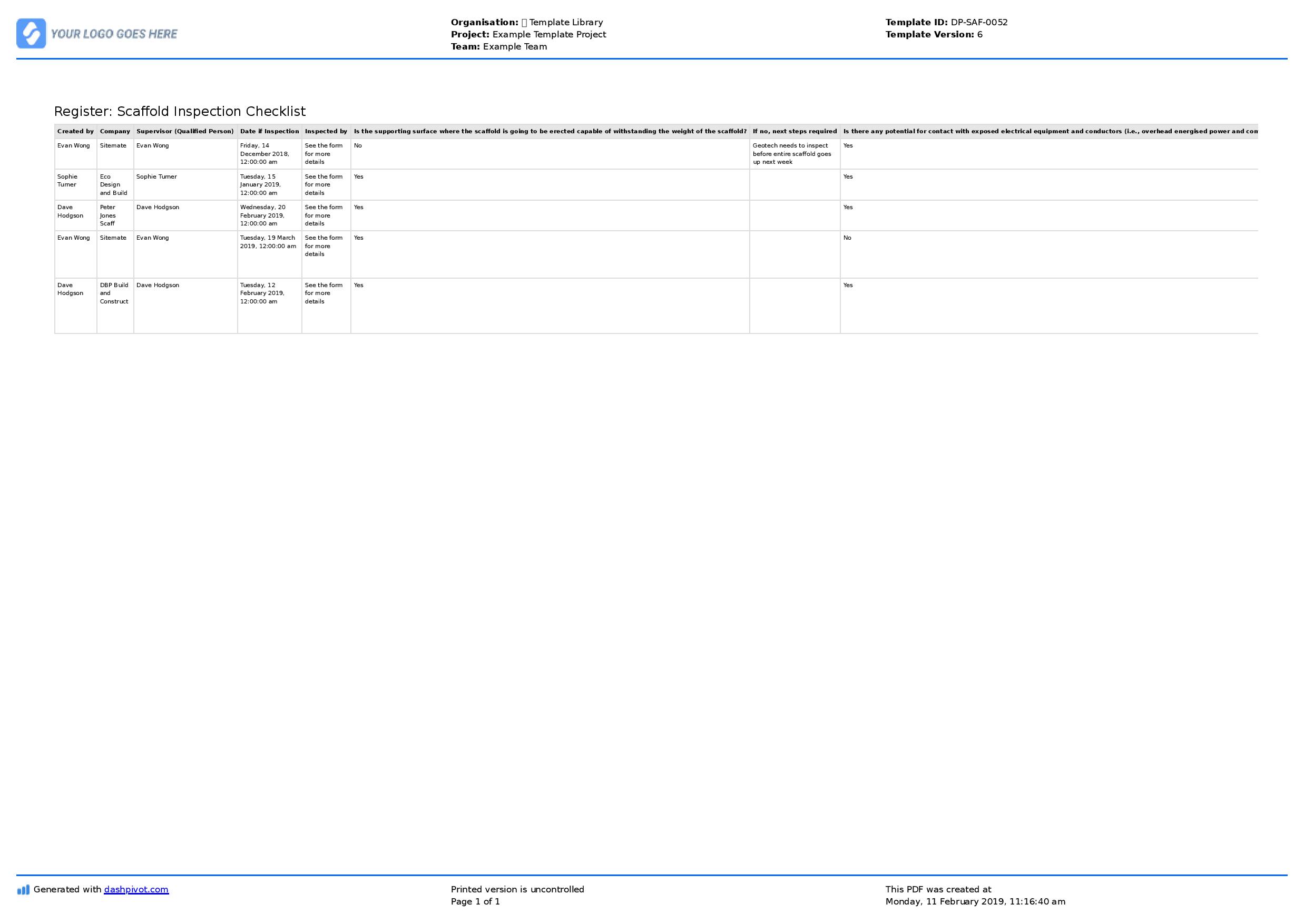 Use and own this scaffold inspection register template for free.
The power of software combined with the comfort and ease-of-use of excel.
This scaffold inspection register is powered by Dashpivot, making it easier to manage your registers:
Every scaffold inspection conducted with the Dashpivot app can be automatically loaded into your scaffold inspection register so you don't have to double-handle or manually enter data.
Instantly download, print or send your scaffold inspection register as a CSV or PDF document with your company logo and colour scheme.
Manage your scaffold inspection register online so it's always updated in real-time and always organised.
Easily invite other team members to view, edit and add to the single register to avoid people managing different and wrong versions.
Edit or add scaffold inspection register template fields with simple drag-and-drop functionality.
Dashpivot is user friendly software used by companies of all sizes and industries.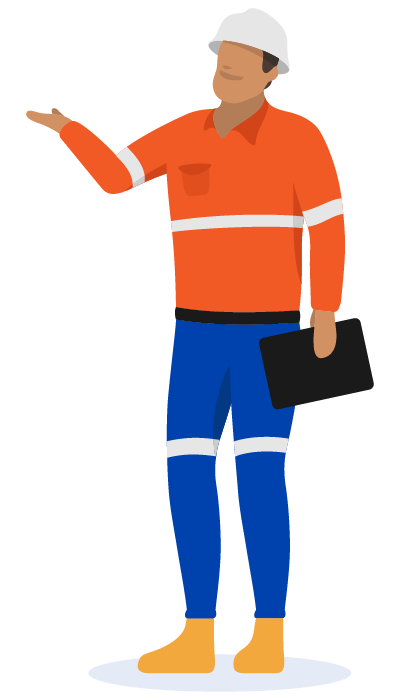 People in 100+ countries use this safety management system to better manage their safety registers and safety processes.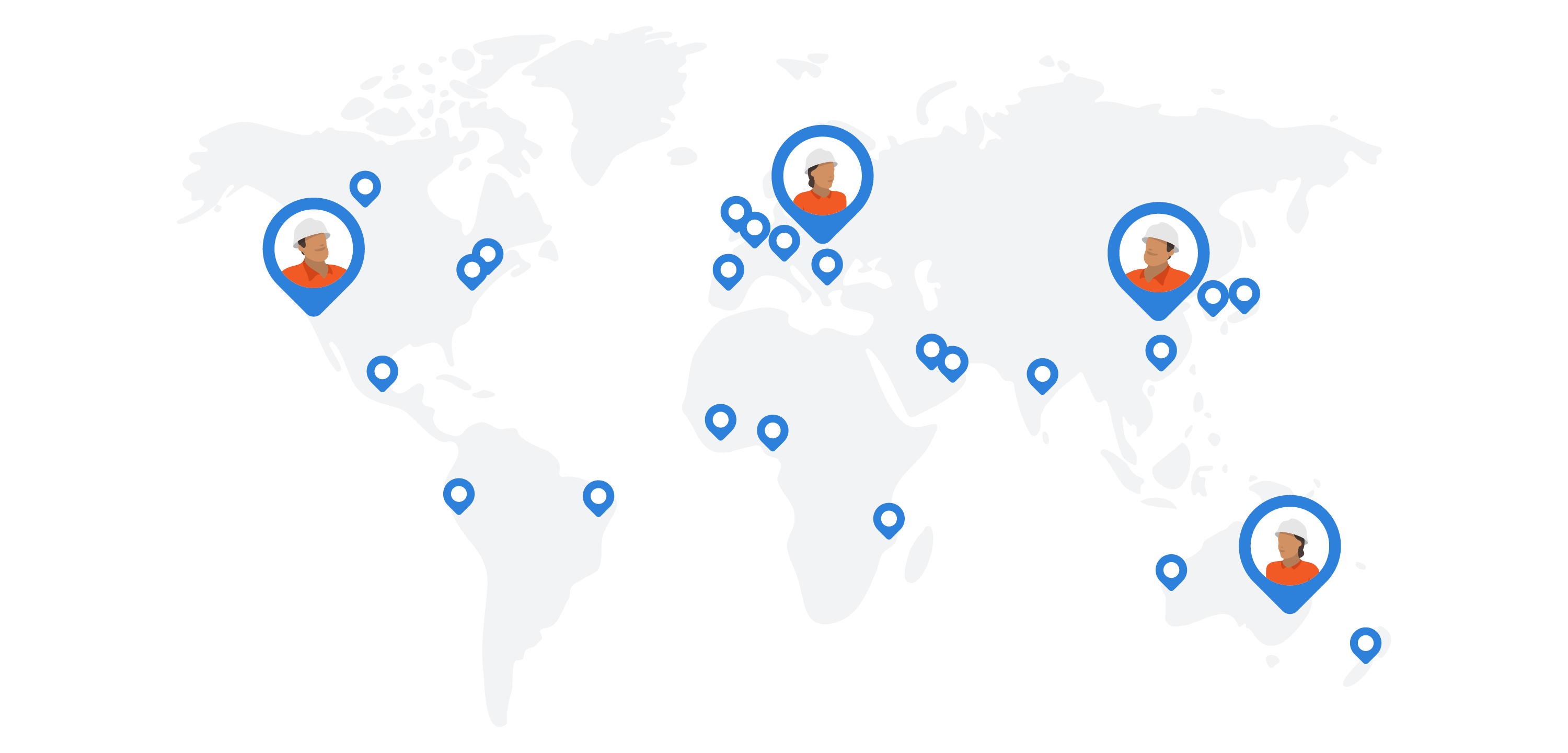 Start easily streamlining your processes with Sitemate today