Customer
Hunter Mason Construction Management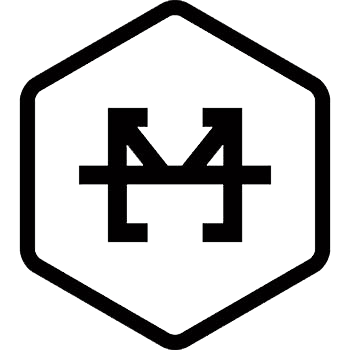 Industry
Construction management: Building, demolition, fit outs, refurbishment
Role
General Contractor & Subcontractor
About Hunter Mason
Hunter Mason specialise in working with top tier clients, project managers and property consultants to deliver new spaces, places and new work environments across Australia.
How have Hunter Mason implemented and used Dashpivot?
Use cases
Contactless site sign ins & toolbox talks, site diaries, permits, ITPs and more
Functions
Safety, quality, environmental and commercial
See what Hunter Mason's Patrick Murphy and Sophie Foss have to say about using Dashpivot & the Sitemate app
How Hunter Mason integrated Dashpivot into their day-to-day processes to streamline their operations
Hunter Mason had been looking for an effective way to streamline their processes and solve many of their information management challenges for about 12 months.
"We started looking for software to solve all these challenges that we were constantly getting throughout our projects, we were looking for a solution that was going to be cost-effective, simple and easy to use." - Pat Murphy, Construction Manager
In Dashpivot, Hunter Mason found a single platform which could be used to convert any existing standard operating procedure into a smart and easy digital format.
Consolidating all of these processes into a flexible and easy-to-use platform enabled the company to instantly streamline its standard operating procedures.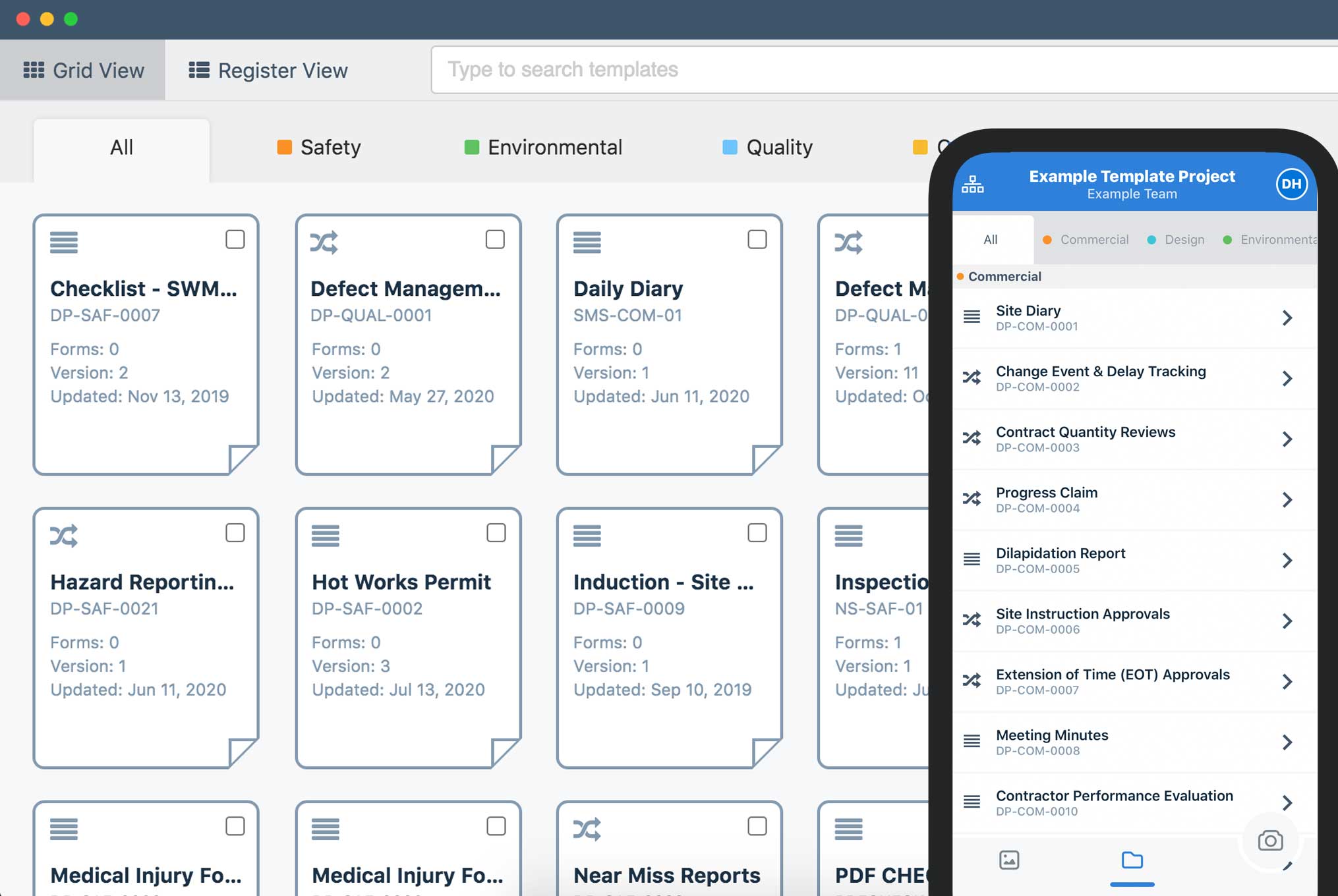 Once in the digital format, the entire team could then access, complete and manage information from anywhere, which is critical for site workers, and in construction management and project management roles.
Instead of having to be in 5 places at once, a construction manager like Pat can monitor and track projects from his mobile or tablet device when on the go - or on the computer in the office.
Instead of having to double handle information between the site and the office, the company could take advantage of single touch processes.
Creating a contactless sign in process for construction workers, subcontractors and clients
A great example of how Hunter Mason has been able to use Dashpivot to improve their operations is through Dashpivot and Sitemate's contactless signature functionality.
Using the Sitemate app, Hunter Mason's own construction workers as well as their subcontractors, clients and other 3rd parties are able to use a free Sitemate app digital ID card to sign onto sites, pre starts, SWMS and other Dashpivot documentation.
"All construction workers come to site with their digital ID and then a site manager will scan them on to the sign-in and sign-out register, the benefit of this process is a streamlined approach to signing in site personnel and third parties along with consultants and clients." - Pat Murphy, Construction Manager
Contactless signature functionality is much faster and smoother than manual sign in sheets and registers, more transparent and accountable than manual signatures, and it has also really benefitted the company and all site workers during the Covid-19 pandemic, enabling the company to continue maintaining their operations and moving projects along while also keeping everyone safe.
"During Covid, Dashpivot has really helped us create a safe environment for everyone on site, not having all of those multiple touchpoints, and it also helped with our client reporting so I could at the end of the day generate a list of all of the people that have been on site with all of their name and contact details and share it with the clients which gave everyone a lot of peace of mind so I think that was absolutely game-changing." - Sophie Foss, Project Manager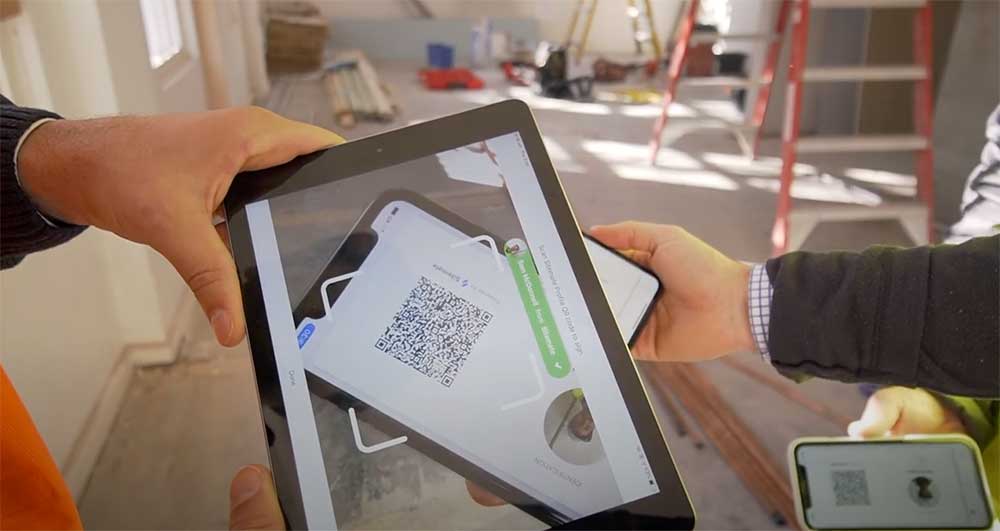 Building better operations - and a better building company
Construction companies are becoming more adept at integrating software into their day-to-day operations, and have started to look at software tools as a real competitive advantage and something which is critical to the running of their businesses.
Hunter Mason is a quickly growing company, and they saw a need to have systems in place which reflect that. By implementing Dashpivot, they have been able to streamline how they document, organise, track and ultimately deliver their projects from start to finish, whilst also quickly adapting to changes in their projects and the broader working environment.
"I would recommend Dashpivot to any company that's looking to integrate software into their day-to-day operations." - Sophie Foss, Project Manager
It used to be difficult for companies to trial or implement new systems and softwares, but that simply isn't true anymore.
Platforms like Dashpivot are powerful, yet simple and easy to use. Companies can pick up these tools and improve their operations in a matter of days, with essentially no risk.
"You want people from all skill levels to be able to use it and I think that we've definitely found that, and having the apps on smart phones has meant that the guys on the site and all of our subcontractors have easily been able to adapt to it." - Sophie Foss, Project Manager
See how Dashpivot can work for you too. Get a custom demo specific to your operations - or try the software for free.