Document assembly, automation & analytics - built for the industries.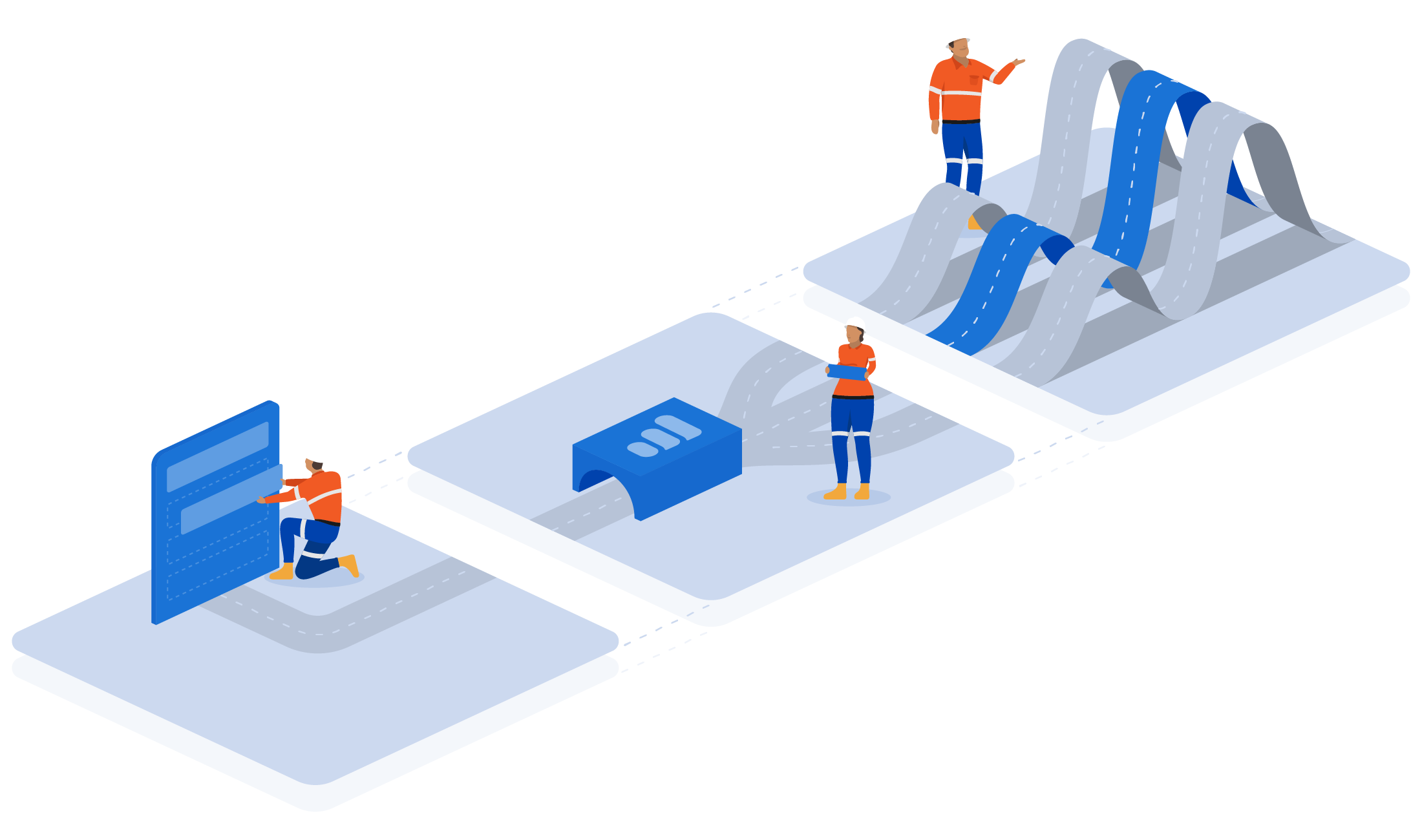 Moving teams and projects forward more efficiently.
TRACK, MEASURE AND IMPROVE
Say goodbye to chasing data. Bring complete visibility to your projects, teams and performance with real-time analytics and custom automated dashboards.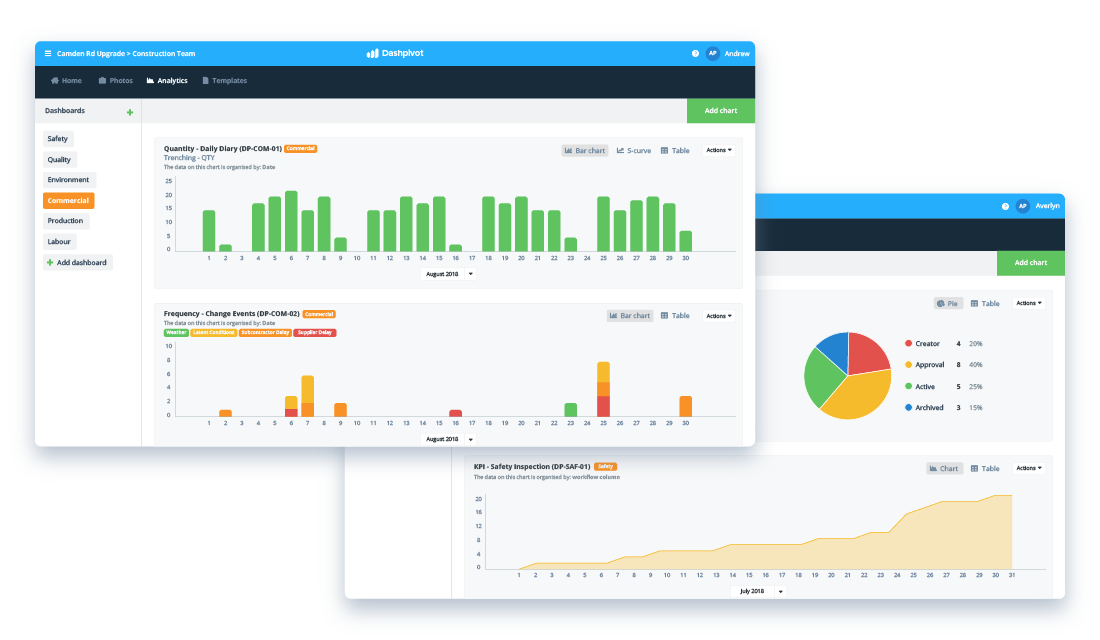 Real-time pivot tables, graphs and charts - with no manual data entry or formatting.
Dashpivot aggregates all of the data from your forms and activity, so that you can unlock custom analytics and insights with the click of a button or toggle of a filter.
Want to know how much concrete has been delivered or how many safety incidents you have had this month? The data is already there for you.
Your dashboards show you what's happening - what's going right and wrong - and allow you to make informed decisions on how to improve.
How can you start seeing real-time analytics from your projects and teams today?
Create or choose a digital form inside Dashpivot
Fill-in this digital form as you normally would in the office or site
Sit back and watch as data is automatically pulled into your analytics dashboards.
Stay up-to-date on everything happening on your projects and teams with the live feed. Clean up the daily process and have full traceability to save the delay and budget headaches at the end of projects.
Evan Wong completed his

Daily Diary

2 minutes ago
Ben Peters created a new

Incident Investigation Report

4 minutes ago
Aleisha Morris uploaded

2 new photos

8 minutes ago
Complete and collaborate on documents which were created in and live in the cloud - making them easy to manage and accessible at any time.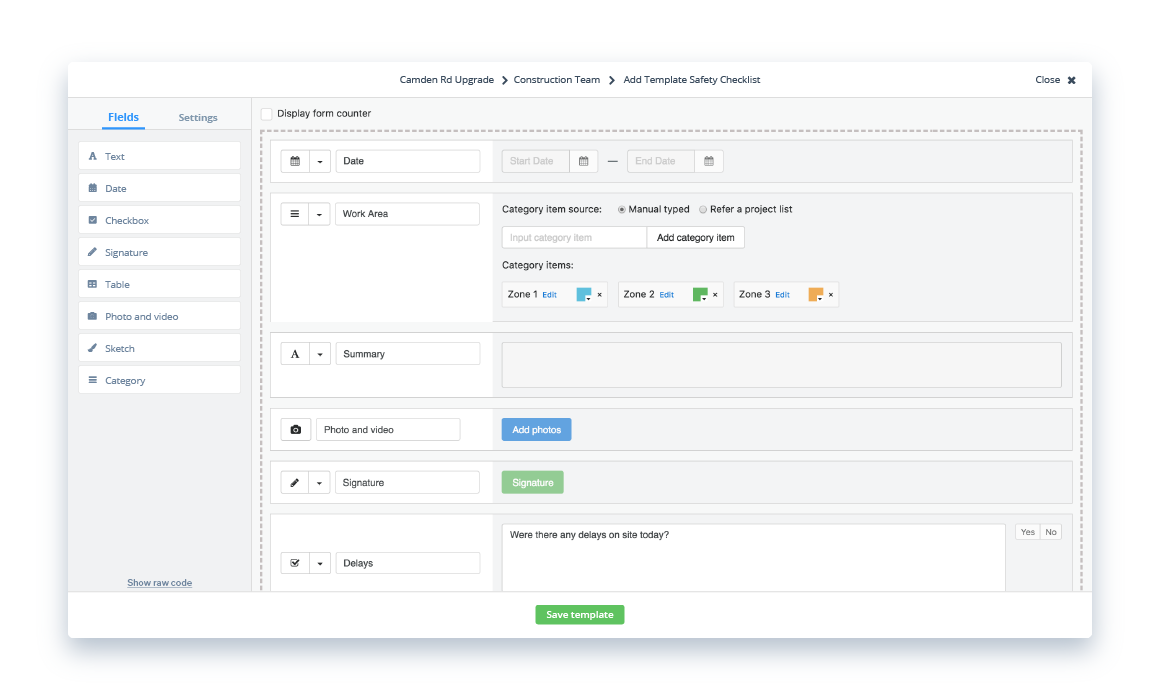 Spend less time managing documents and doing admin, and more time moving projects and people forward.
Create any digital form you want with the simple drag-and-drop form builder, or choose from our extensive free library to get started straight away.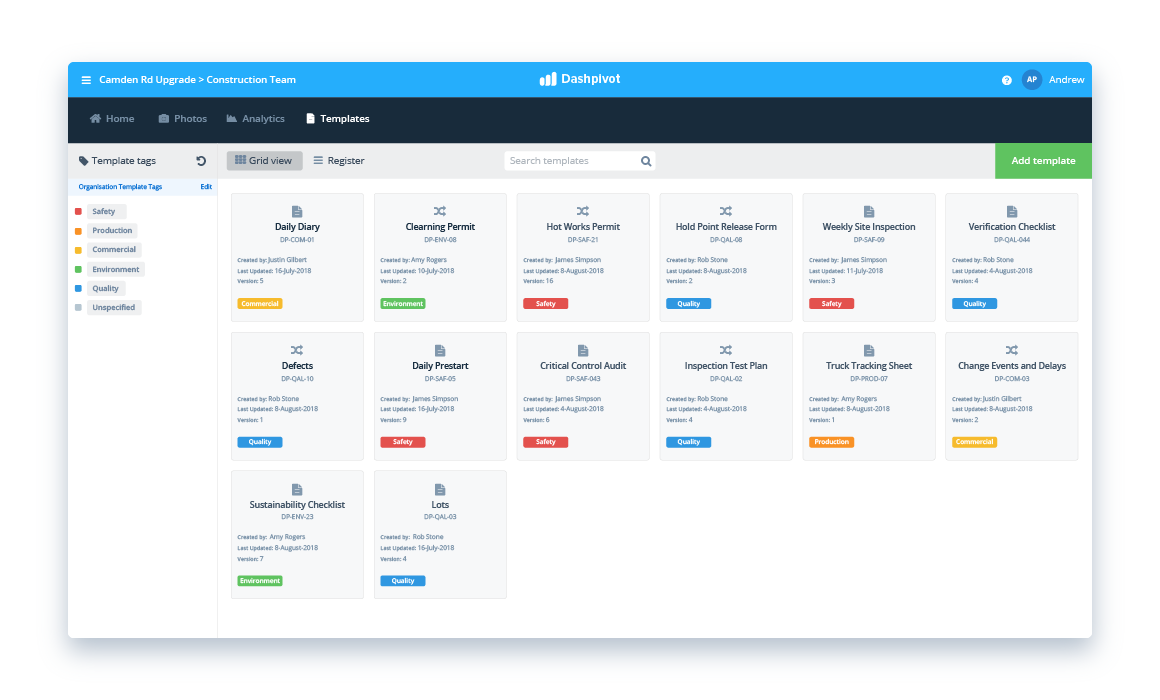 Store all of your forms and reports in a secure and always accessible cloud-based library.
Build a smart digital library of documents which are deployed to projects and teams to keep forms & reports standardised.
Search for and trace any form instantly through search and function-based filters.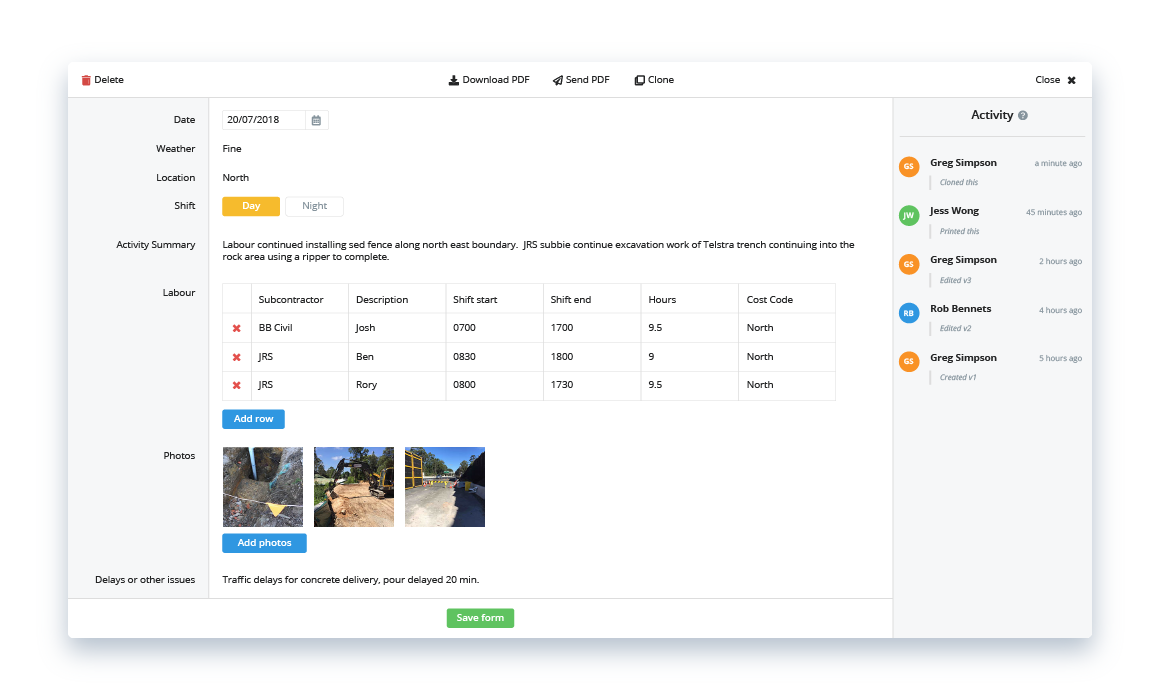 Every form available from anywhere. Get work done and securely recorded with a laptop, mobile or tablet - all in real-time.
Give engineers, foremen and project managers the tool they need to get work done safely and efficiently.
Complete diaries, fill-in checklists, signoff on permits and get digital signatures without stepping foot off site.
No more manual data entry or duplicate work. Instantly toggle between display and editing formats.
List view
Perfect for diaries, reports, checklists & dockets.
Workflow view
Perfect for permits, approvals, events & variations.
Register view
The perfect view for summarising and viewing all form entries.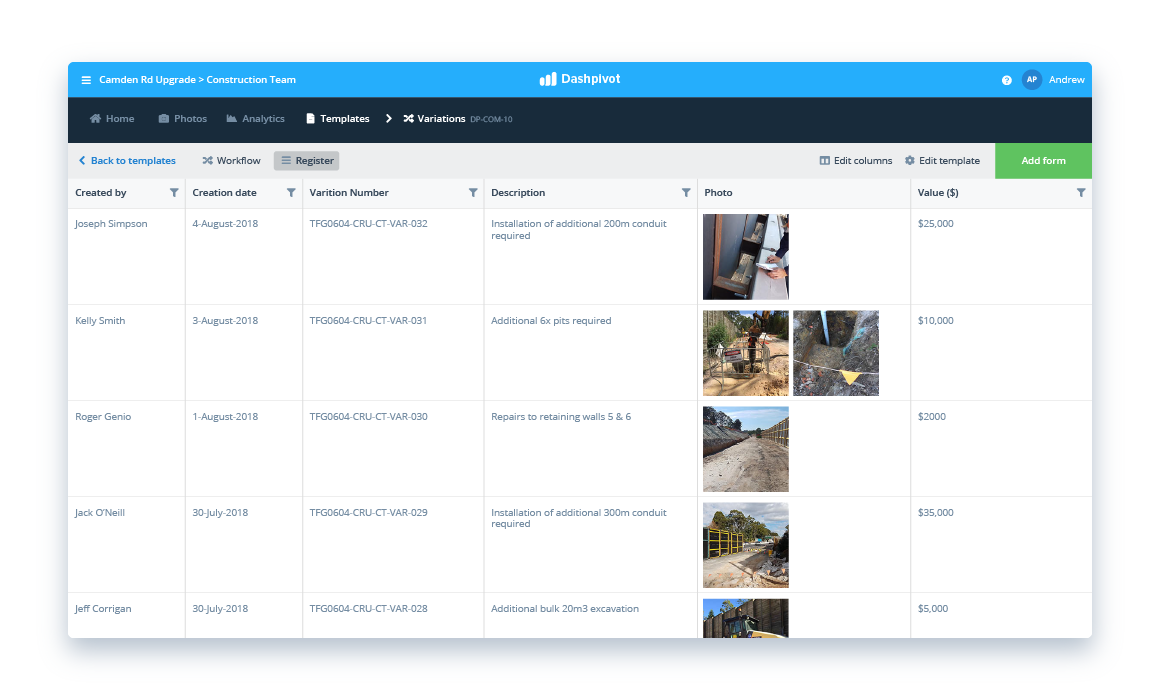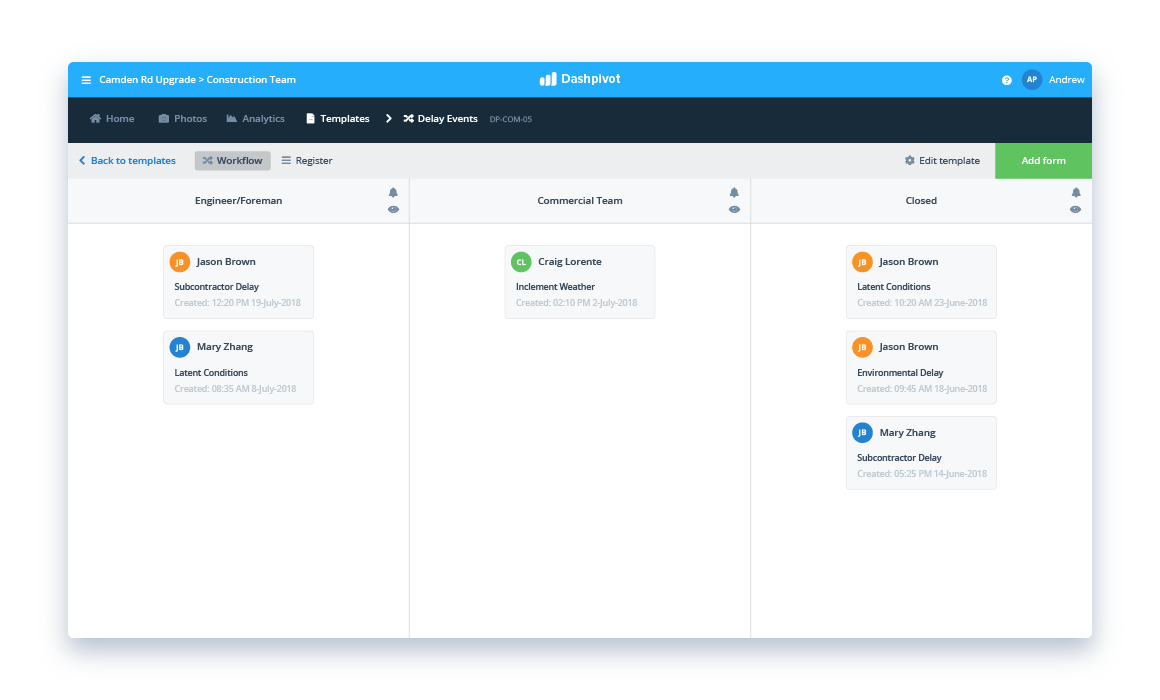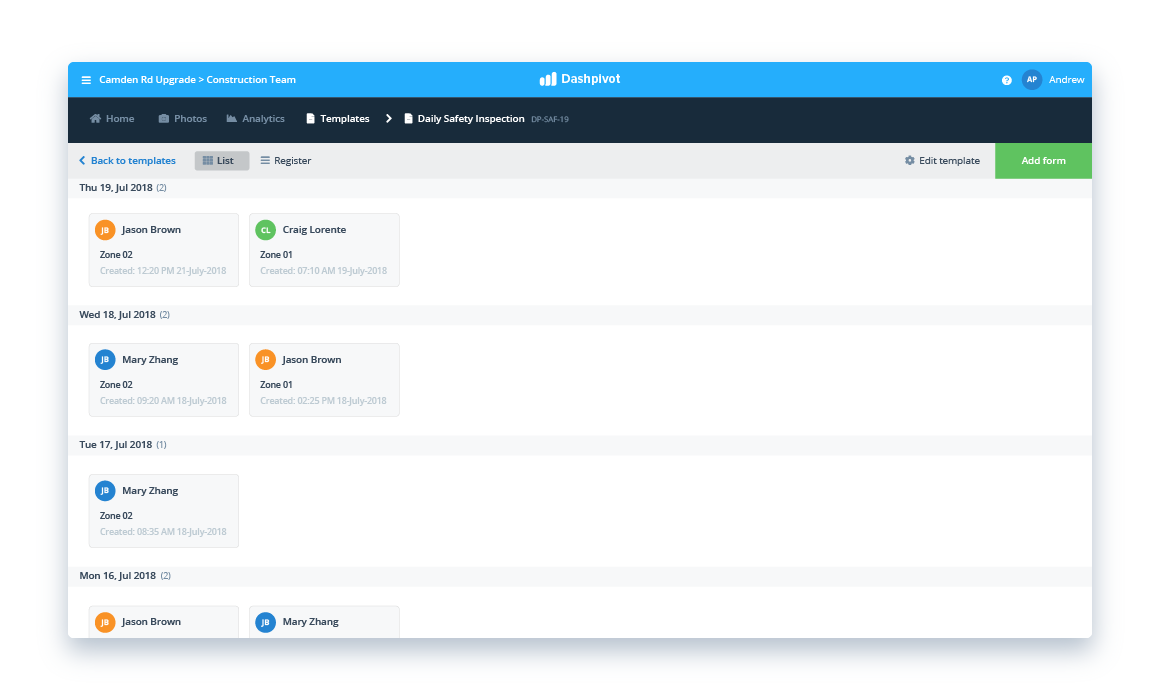 When you need to get anything out of the 'cloud'
Simply print, download or send any form or report as a perfectly formatted and branded CSV or PDF document.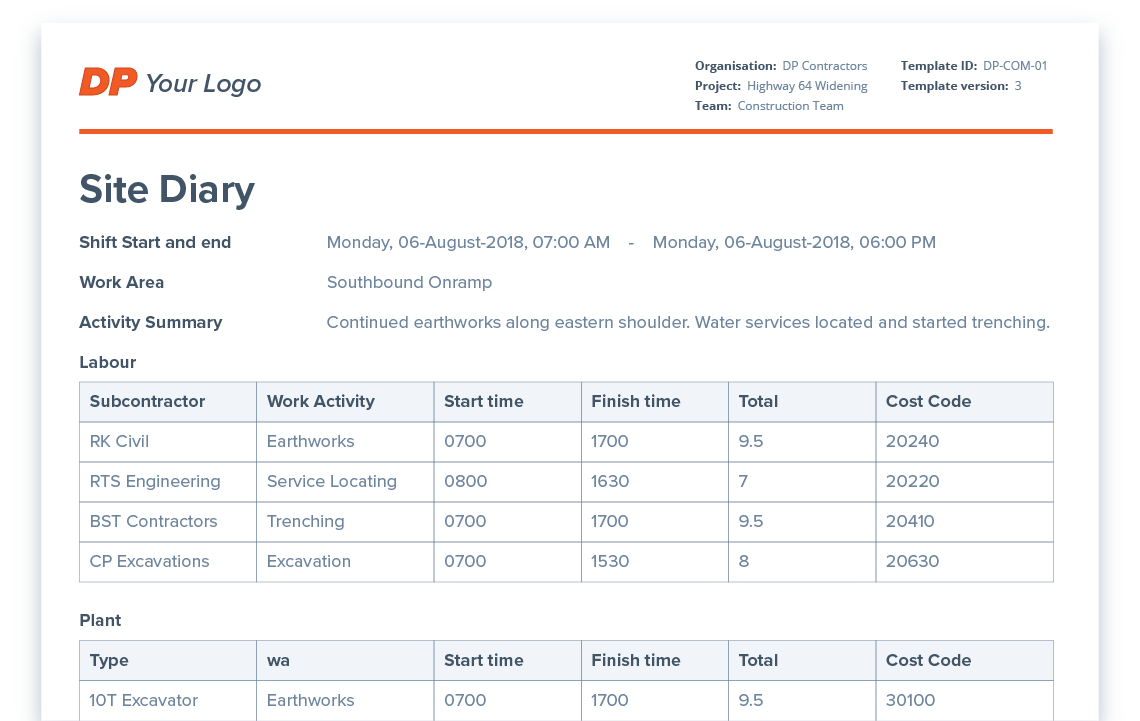 Start automating your forms and workflows.
The missing link between the office and site.
File repositories do a good job of storing files, but they don't improve the every day lives and productivity of engineers, foremen & project managers.
Dashpivot is project management software focused on the execution of tasks; the actual day-to-day work:
Filling out, signing and sharing forms
Taking and tagging photos and records
Collaborating with other people and parties
Half of the action takes place at site level, and you can get it all done with Dashpivot.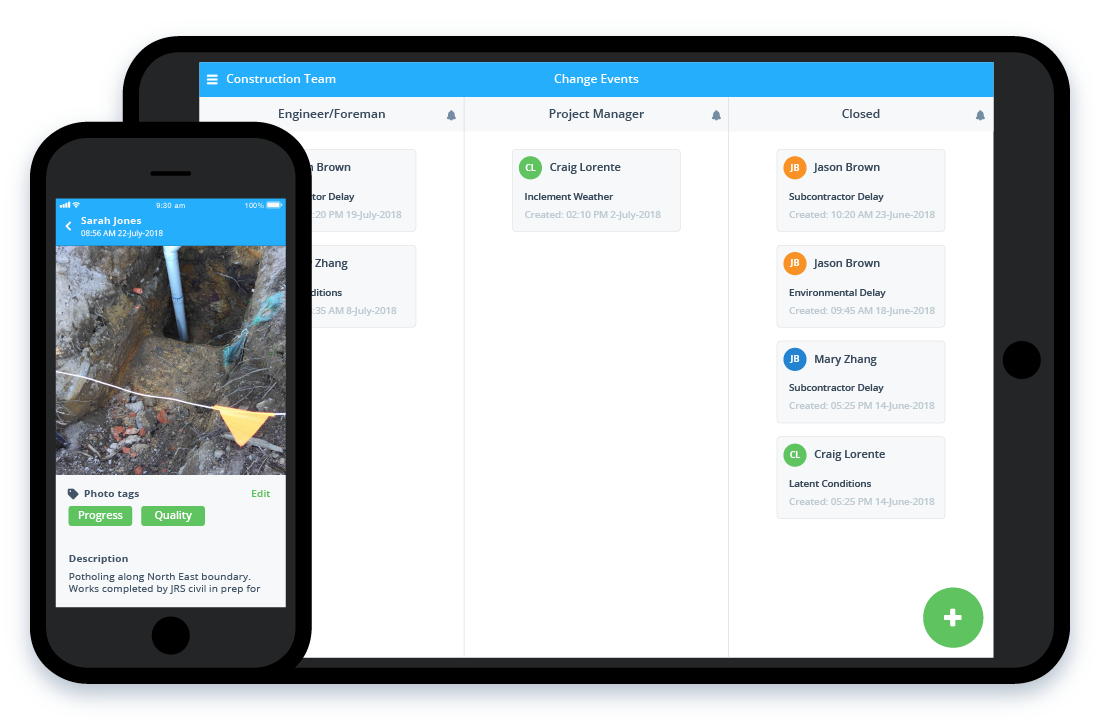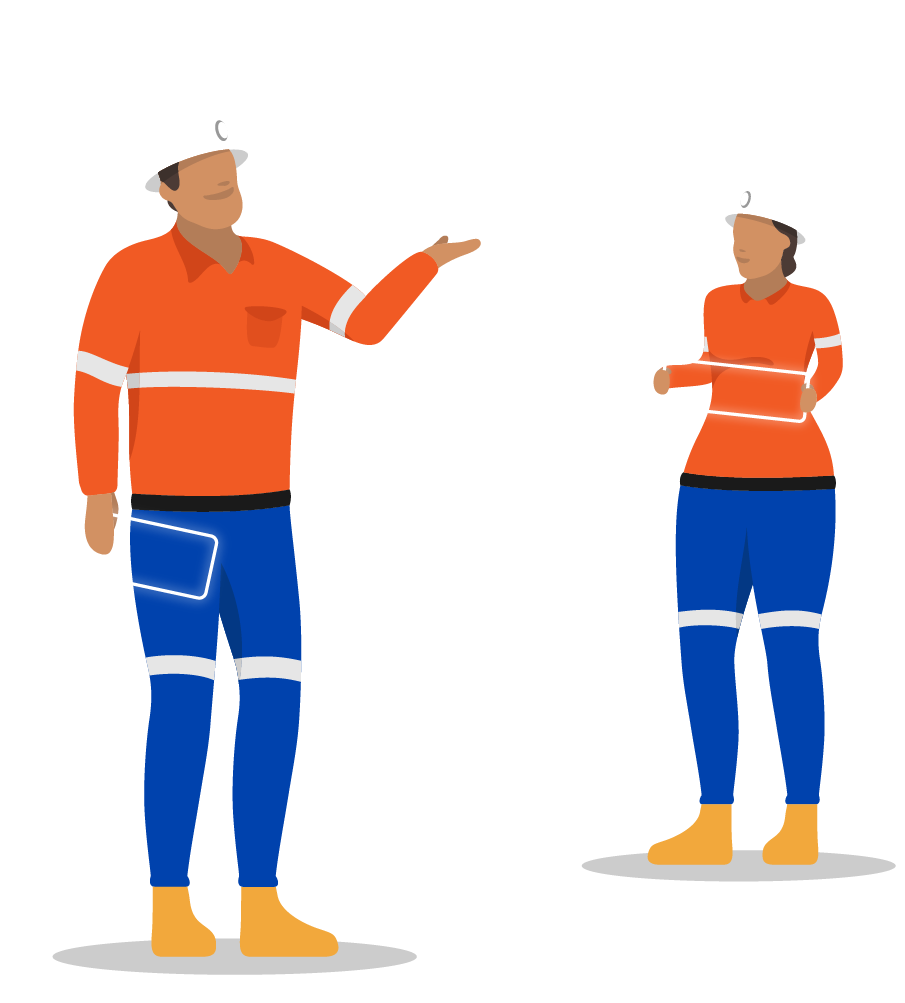 Work anywhere, from the deepest tunnel to the tallest tower - online or offline - with the fully native Dashpivot project management app for iOS & Android.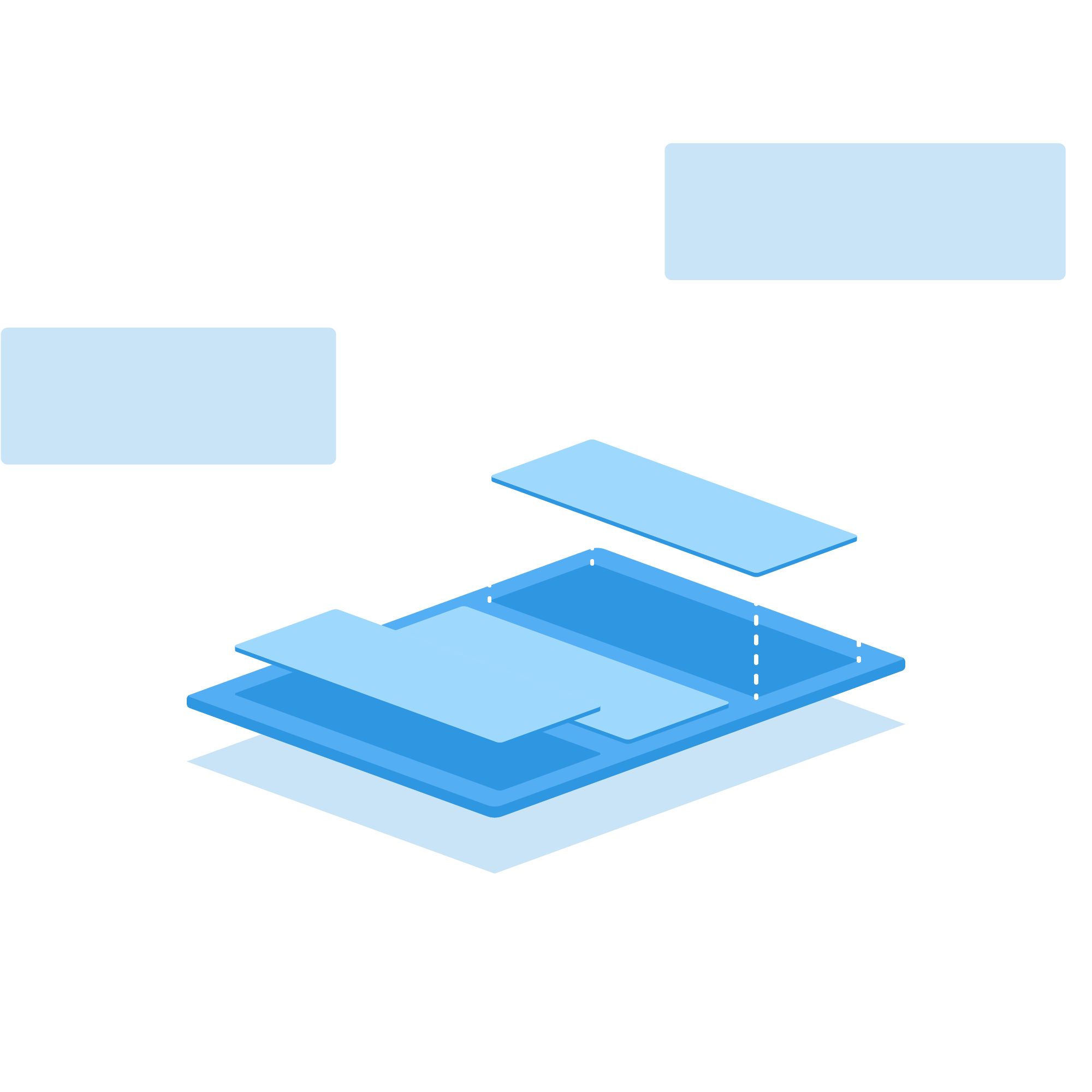 Get started with any team - quality, safety, commercial, production - and then scale your efficiencies with ease.
Adding individuals or full teams to the software is as easy as clicking 'send an invite'. You can setup organisational form libraries and make them available to teams as required to standardise documentation and processes - or teams and individuals can create their own forms and workflows.
With Dashpivot, there won't be one process for your normal flows and one for the software.
The software fits seamlessly into team, project, and organisational structure so it's easy to adopt and use every day.
Start streamlining your projects, teams and forms today.