Used by organisations, projects & teams of every size
All companies get unlimited free Sitemate ID users
Every person at your company, team or project can get free access to the Sitemate app.
The app enables your workforce or external parties (clients, suppliers, subcontractors etc.) to store and access a secure digital ID card to sign any Dashpivot document with an instant contactless scan.
Award winning software - as voted by people like you
Best Value for EHS Management
Best Ease of Use for EHS Management
Best Ease of Use for Project Management
Best Ease of Use for Quality Management
A small price to pay for a big return on investment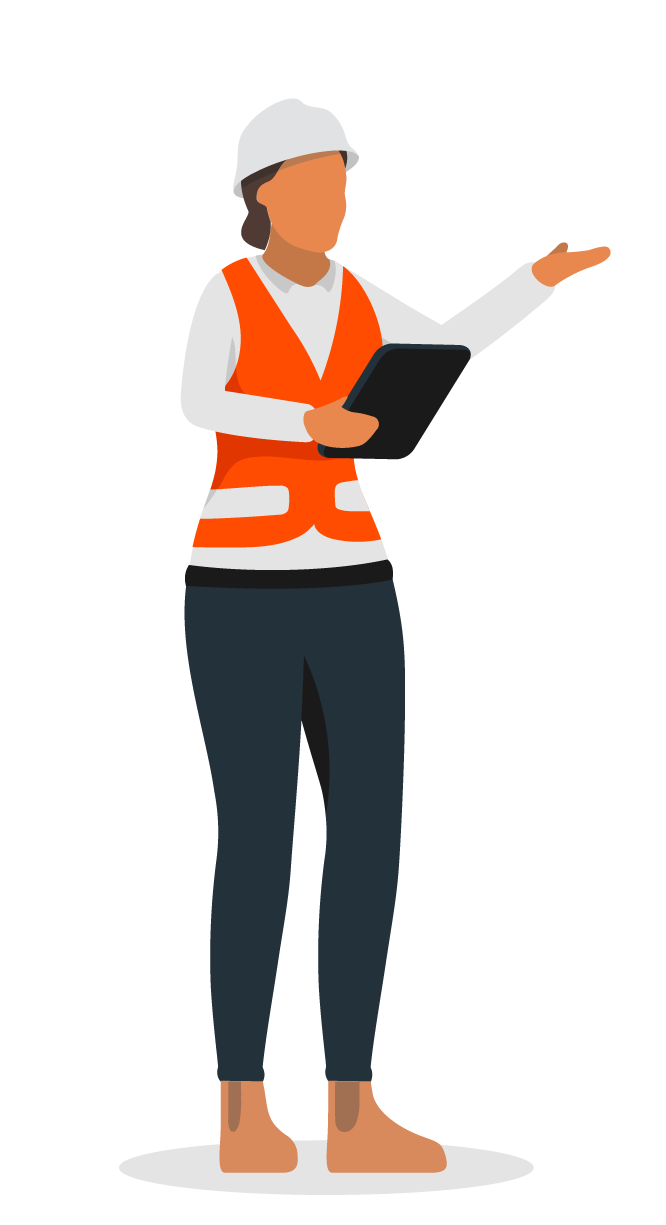 Dashpivot definitely pays for itself in the first day of each week, let alone the next six.
Regular users
Regular users typically include foremen, supervisors, leading hands, management and office & administration staff
Lite users
Lite users typically include workforce personnel who fill out one or two basic forms e.g a timesheet or a pre start. Lite users don't need to access the database of records
Free visitor users
Visitor users include any external party including subcontractors, contractors, suppliers and clients
Free Sitemate ID users
The Sitemate ID is a free digital ID card anyone (internal or external parties) can use to instantly sign any Dashpivot document including sign in forms, toolbox talks and method statements
User permissions
User permissions enable you to select who can make certain types of changes, and who can access which folders, forms and photos.
Templates / Processes
A template is a form or specific process inside of Dashpivot. You can (1) choose and customise from hundreds of free professional templates (2) Convert your existing documents into the digital format automatically (3) create custom forms with simple drag-and-drop
Projects / Folders
Projects or folders enable you to deploy specific forms and lists to specific projects, sites and people, and store all of your records into the right folders automatically
Photos & videos
Capture and store field photos and videos with GPS location, photo stamps, comments, tags, markups and more
Analytics dashboards
Setup custom dashboards to track what's happening in real-time across health and safety, production, costing and more
Lists / Databases
Lists provide you with a smart database for any part of your operation including projects, subcontractors, people, plant & equipment, cost codes & more
Web, iOS & Android apps
Access the system via any web browser and any iOS or Android device (mobile or tablet)
Export to PDF & CSV
Share or export any of your records into company branded PDFs or CSV files in one click
Custom branding
Add your company or project logo and colours
Online knowledge base
A series of help articles and short videos demonstrating & explaining different use cases of the software
Live chat
Contact and chat with our team directly from inside the system
Automated doc conversion
Convert any of your existing forms and documents into the single touch digital format automatically (from Word, PDF, excel or other apps)
Video & phone setup
Ensure you are setup properly with dedicated support from Sitemate's customer onboarding team
Priority support
Priority video, phone and chat support
Multiple custom brands
Add multiple company or project logos and colours to your account
Integrations / API
Integrate with Dashpivot to streamline your operations and workflows even further.
Go Pro to convert your existing documents into the digital format automatically
You can convert your existing processes and documents from Word, Excel and PDF as well as other apps into the Dashpivot digital format automatically, to make the transition from paper or other systems easy
Start easily streamlining your processes today