The more flexible tool tracking software & field app
Streamline how you track and manage your tools, equipment and assets using the smarter 'tool' for the job.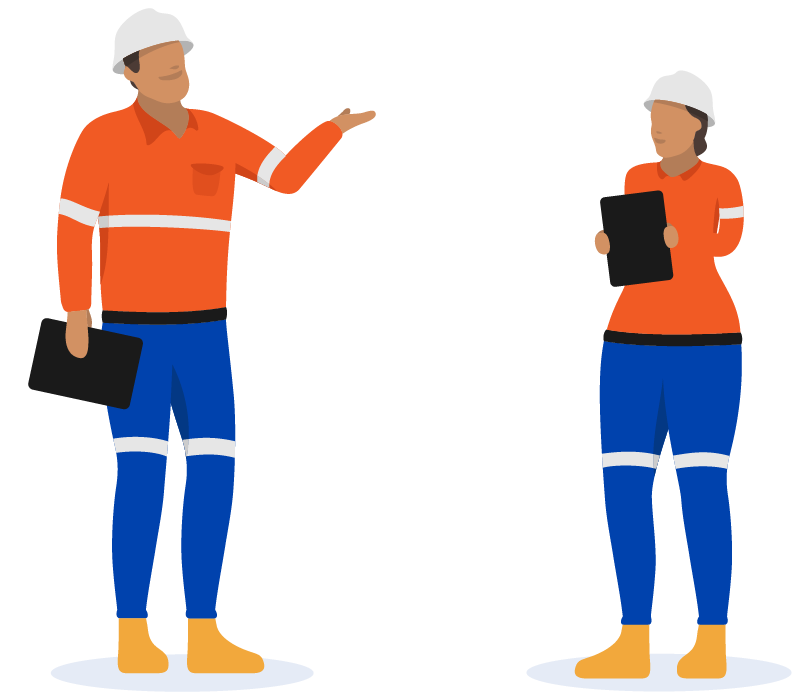 Streamlining companies, projects and teams of every size
Completely customisable tool tracking software which enables you to build the perfect digital processes for you
Build or choose the forms and workflows which document how tools move.
Transition your manual word docs, PDFs and excel spreadsheets to a smart digital format in minutes.
Build custom forms with text fields, date fields, checkboxes, digital signatures, tables, photos and videos and more which make documenting and reconciling tool tracking information quick and easy.
A single real-time database to keep track of your tools.
Keeping tool databases on a bunch of different spreadsheets and excel files results in more work for everyone and wrong data.
Using tool tracking software, you can consolidate all of your tool records into a single database, which can be edited and updated just like a spreadsheet.
Set automatic reminders and attach tool specs and records to the single database.
Have lots of tool databases and spreadsheets?
Consolidate those spreadsheets into a smart database which enables automatic reminders and notifications as well as the attachment of PDFs and photo files so you are always on top of your tools.
A tool tracking app and software which can be used from anywhere, at any time.
Fill out the forms and documents you need to keep track of tools including tool requests, maintenance requests, tool sign outs and more using any mobile, tablet or desktop device.
Workers can access all the forms from anywhere, fill them in quickly, reference the data in the database to pick the right tool or tool property - and then sign them off digitally.
Generate 'proof' and records in one click.
All of the tool tracking forms and documents inside of the tool tracking software can be instantly exported as privately branded and perfectly formatted PDF or CSV documents.
Keep everything looking professional without ever having to do formatting or manual data entry.
Every record synced instantly to one place, where they can be searched and found quickly.
No need to waste time scanning and uploading documents or sifting through folders to find a specific record.
Once someone opens or completes a form or document on the tool tracking app, that record is instantly synced to the cloud where all of your records are secure and neatly organised.
Use QR posters on tools and equipment to take you straight to reports
Ensure that your team is quickly and easily able to find the right form to fill out while on site.
Attach posters with automatically generated QR codes that will take you directly to your tracking forms.
Setup automated workflows so tool requests, movements and issues never get missed.
Increase the speed of and reduce errors in communication between sites and the office.
Set up workflows so that every time someone requests a tool, or requests to sign out some equipment, you or someone else gets instantly notified.
Each workflow and the notifications are all customisable so that the way tools move becomes standardised and bulletproof.
Smart tool tracking software dashboards and charts.
Create dashboards which show you how many tool inspections have taken place, how many tool equipment requests are outstanding and more.
All of these analytics charts and dashboards are updated in real-time, so that you can measure performance over time and spot any issues or concerns.
View your tool records in multiple views to see what's happening with no admin
Timeline view
See a timeline view and chronoligcal list of every inspection form so that you can see what's been done and trace anything.
Workflow view
View the status of tool requests, sign outs and any other processes which require approval or monitoring.
Register view
Display all of your tool tracking information in a register style view where you can filter and find specific things just like in excel.
Try the tool tracking system for yourself for free now