Flexible lockout tagout software
Create a streamlined and digital lockout tagout process with ease using the simple, flexible and powerful lockout tagout software
Used and trusted for lockout tagouts and other critical processes
Smart lockout tagout processes and templates accessible to everyone, at any time.
With lockout tagout software, all of your processes, forms and documents can be accessed, filled out and signed off on any mobile, tablet or computer.
Make it easy for workers on site or in the field to enter data in real-time, with every bit of data and record being instantly synced to the system so nothing can get misplaced or lost.
Create a single database for all of your plant, equipment and more.
The lockout tagout software also provides you with a smart and real-time database or 'list' of all of your plant, equipment or LOTO objects.
Once you have these lists, workers can select from the database when filling out a form or performing a lockout tagout so that your information is always standardised and correct.
Maintain bulletproof and compliant records inside of the secure LOTO software.
Take photos, videos and attach all of this proof to specific LOTO procedures inside of the LOTO app.
All of this data is automatically organised into specific projects, sites or zones so that the proof of your accurate procedures stays secure, organised and ready for any internal or external audit.
Create automated workflows for any procedure.
Setup simple yet powerful automated workflows for any lockout tagout procedure or process to ensure information moves quickly and between the right people.
Automatic notifications and digital sign offs ensure nothing gets missed or forgotten.
Track your LOTO status and KPIs over time
This lockout tagout software automatically aggregates all of the information and inputs being collected and conducted out in the field so you can display it in real-time charts and dashboards.
Get new insights about safety and LOTO performance such as the number of tagouts being completed, and the outcomes of those activities.
Create professional LOTO reports in a single click
Any of the digital records inside of the lockout tagout software can be instantly converted into a PDF or CSV document with your company logo and colours in a single click.
Download, print or send via email at any time.
Generate lockout tagout registers in one click
Timeline view
All of your LOTO records are stored in a timeline format by default for real-time updates and easy tracking back.
Register view
Generate a lockout tagout register in a single click. Just like excel, without any manual data entry or formatting.
The best safety software as voted by people like you
Best Value – EHS Management 2019
Ease of Use – EHS Management 2019
Ease of Use – Project Management 2019
Source: Capterra software reviews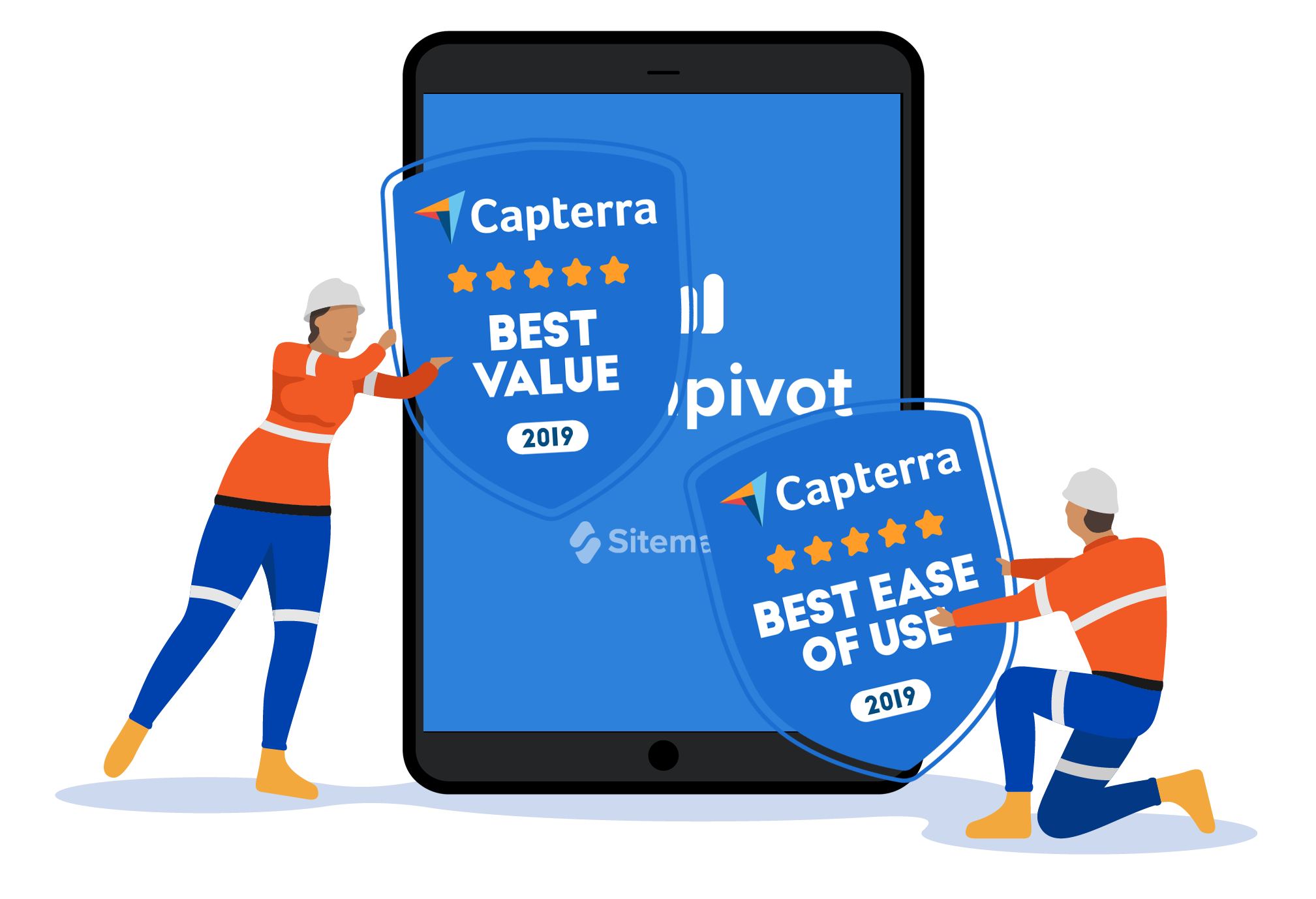 Easily improve your LOTO process with lockout tagout software now