The smart tool for identifying and reducing hazards
Improve your hazard identification processes to keep people safe using a complete hazard identification tool and safety management system.
Enabling better hazard identification and safety management at companies of every size
Make hazard identification, tracking and rectification easy for people on site - and simple and organised back at the office.
Create or choose smart digital safety forms or reports
Create customised hazard forms and reports with a simple drag-and-drop document builder, or choose and customise our free hazard templates to get started straight away:
Hazard identification reports
Hazard incident reports
Hazard investigation reports
Complete safety forms and reports from anywhere on any device - mobile, tablet or computer.
Access and complete safety reports in the office or on site, with all of your identified hazards being securely stored and accessible in real-time. As soon as you identify a hazard, everyone else can know about it.
The Dashpivot iOS and Android apps were designed to make completing a safety forms or reports as simple and quick as possible.
Capture, attach or upload photos of what's happening, as it happens
Take photos and videos of hazards inside the Dashpivot app on your phone or tablet on site, so that you don't need to upload them later.
Use custom tags to make all of your photos instantly filterable and easily traceable.
Automate the hazard and safety approval process to ensure nothing ever gets missed.
Ensure no hazard ever gets missed by setting up custom workflows for each form or report.
Hazards move from step-to-step (e.g from the hazard identifier to the project manager) when the form is digitally signed off, and the person responsible for the next signature gets an in-app and email notification.
Real-time hazard identitifcation and safety insights and analytics
Dashpivot aggregates and all of your hazard data and information into the platform, so you can organise it into charts and dashboards.
Get new insights on hazard and safety performance to track how your company and teams are performing on individual projects - and across the company.
Need to get a safety or hazard report out of the software or app?
Instantly print, download or send any form or report as a perfectly formatted CSV or PDF document - automatically branded with your logo and colours.
Instantly toggle between three powerful editing formats, saving hours of manual data entry and improving your workflows.
Timeline view
View your hazard identification reports in chronological order.
Workflow view
See exactly who's responsible for hazard signoff and where things are held up.
Register view
Display and filter your hazards in an excel style view with no data entry.
Get more from your safety software.
Best Value for EHS Management 2020
Best Ease of Use for EHS Management 2020
Source: Capterra software reviews
---
Consolidate more of your safety processes and procedures including safety reports, checklists and permits into a single system - making your data even more powerful.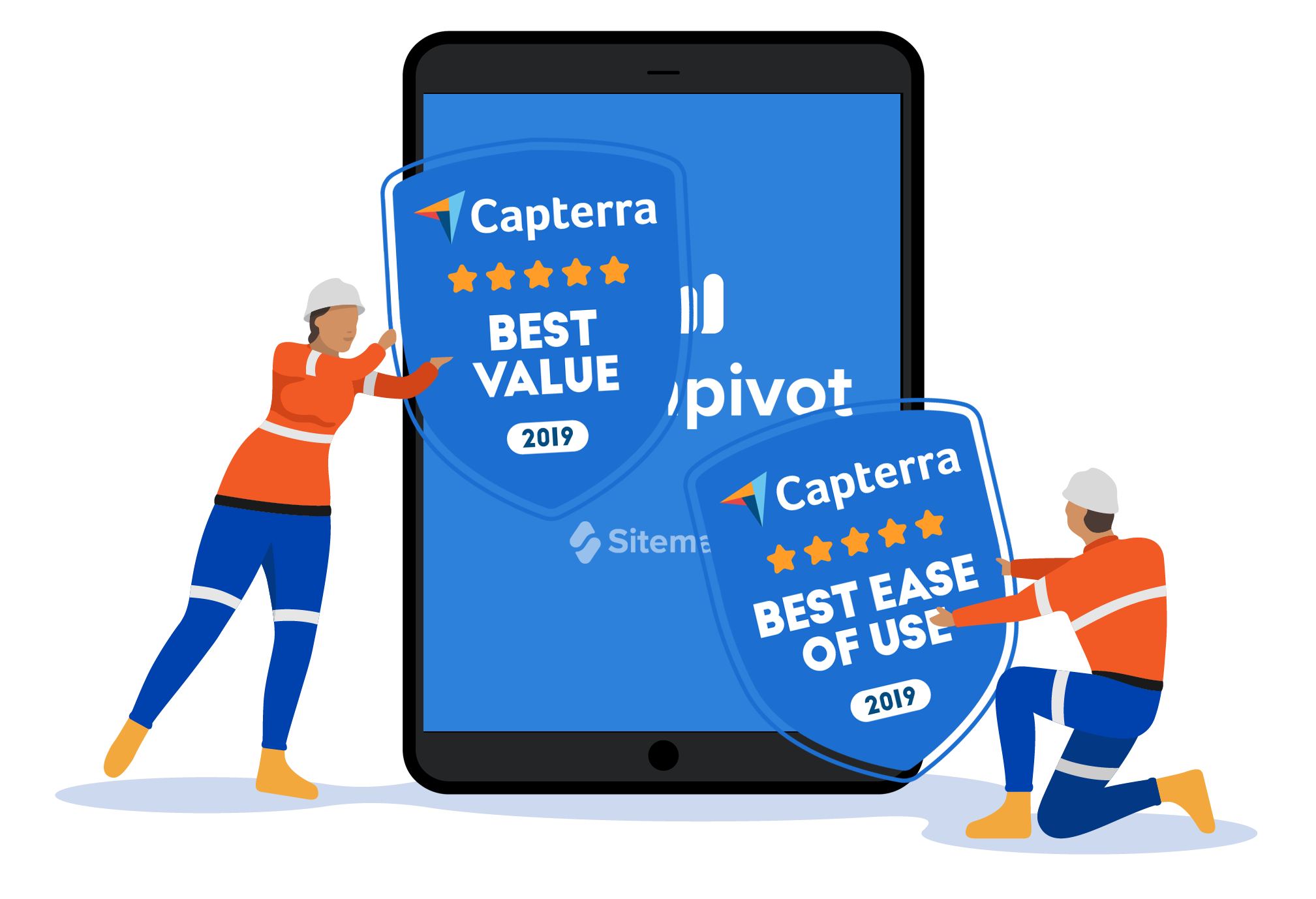 Try this hazard identification tool for free for yourself now