Construction Log Book: Use this log book sample and template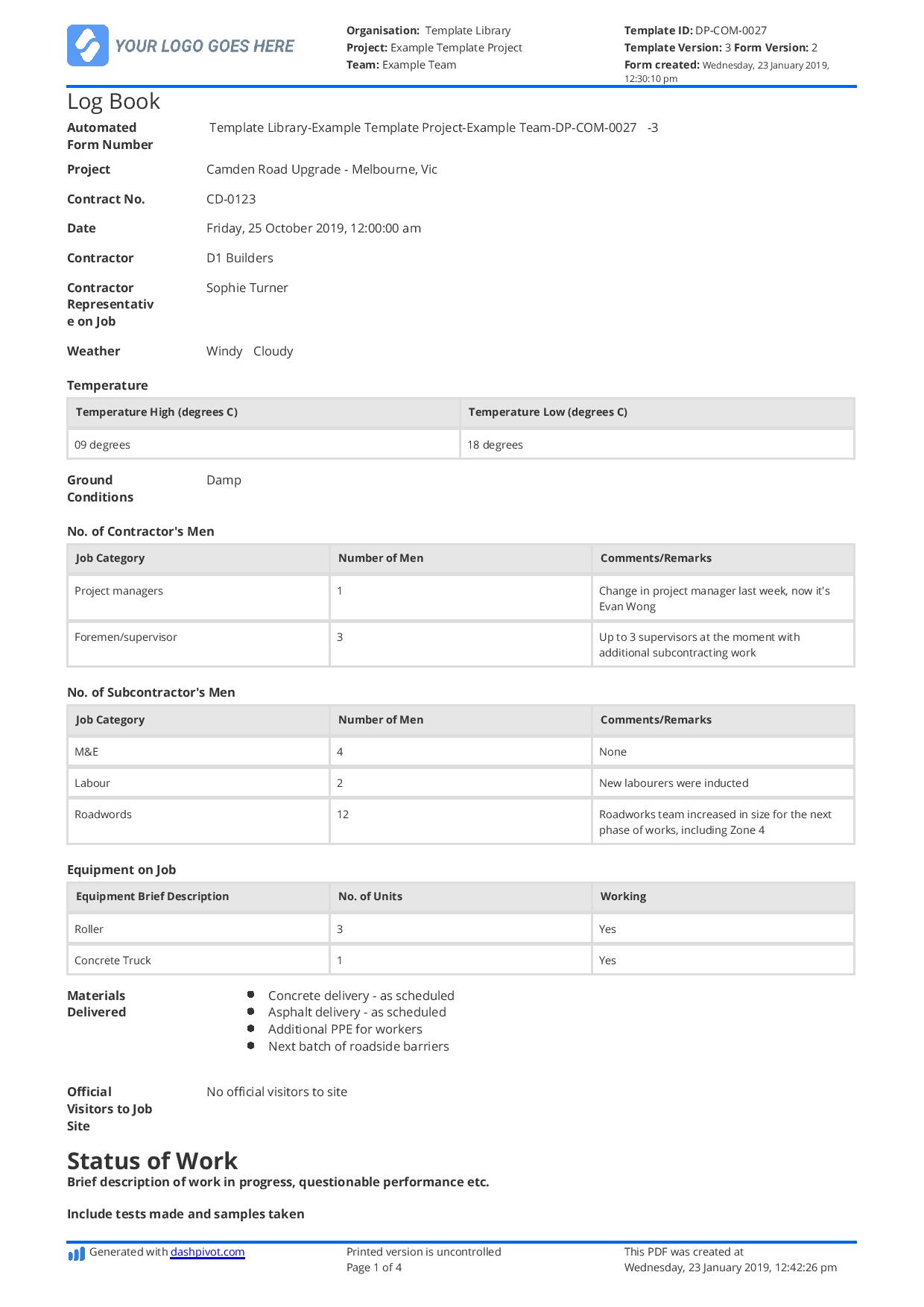 How can you use this construction log book sample as your own template?
See how you can use this construction log book sample as your own log book template below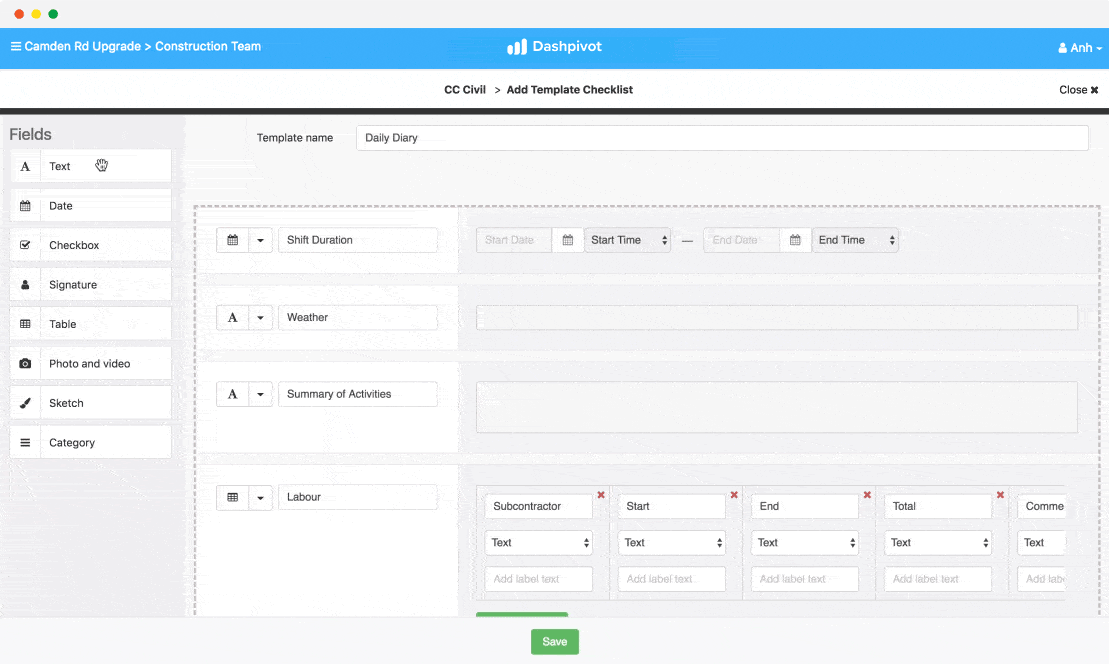 Use and customise this construction log book sample for free.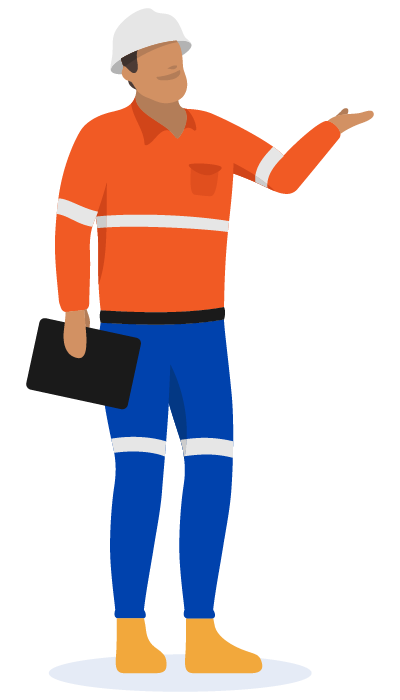 This construction log book sample was created in Dashpivot, which can serve as your reliable log book template:
Manage your construction log book online where all of your records are secure, accessible and searchable.
Complete log book records directly on site with a mobile or tablet, or on your computer.
Print, share or download your log book records as perfectly formatted PSD or CSV documents.
Customise the log book template with simple drag-and-drop functionality.
Convert all of your log book entries into a register to save time and manual data entry.
Dashpivot is user friendly project management software trusted by thousands of engineers, foremen and project managers.

People in 80+ countries use an app to manage their log records more efficiently.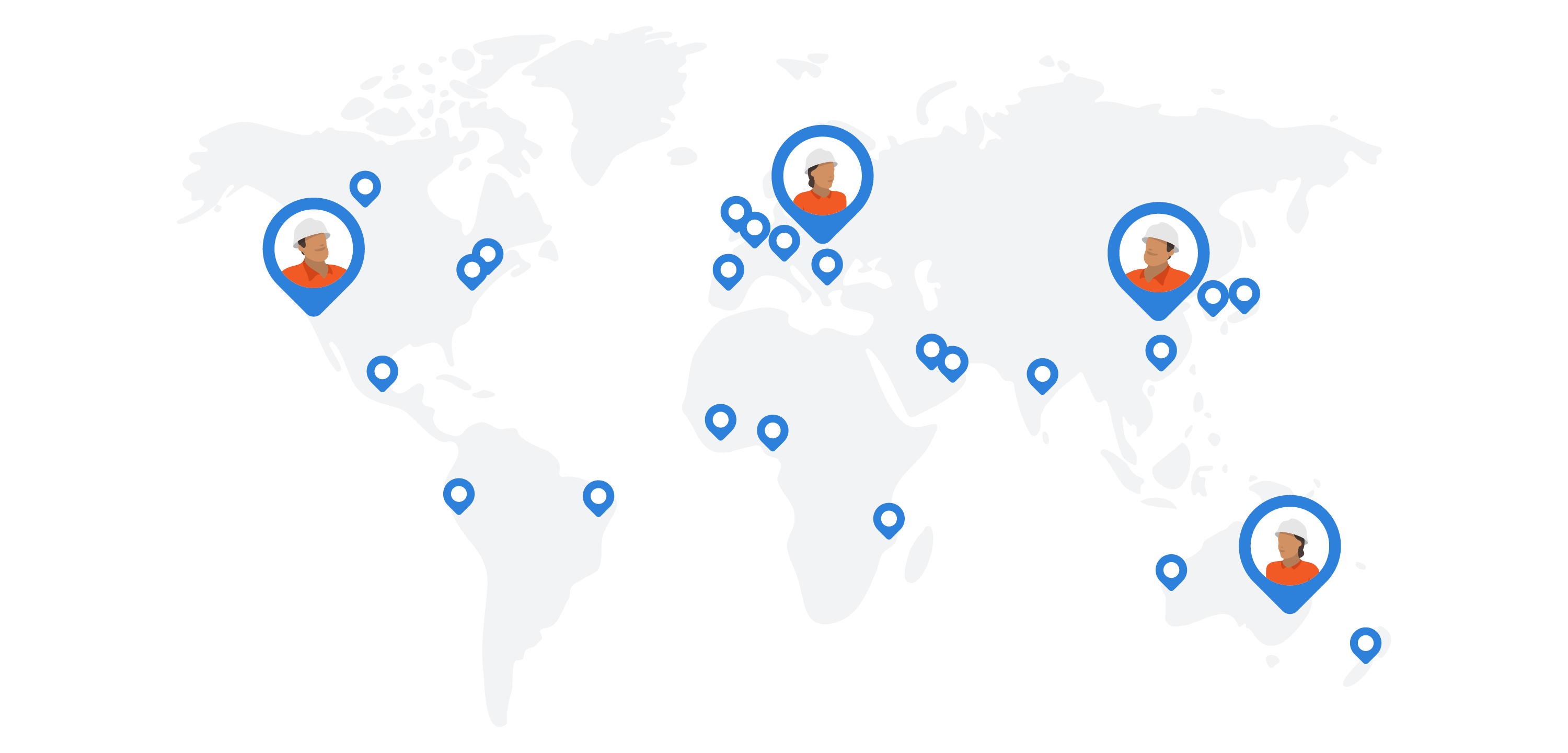 Start easily streamlining your processes today