Construction Cloud is now Sitemate
Construction Cloud is now Sitemate.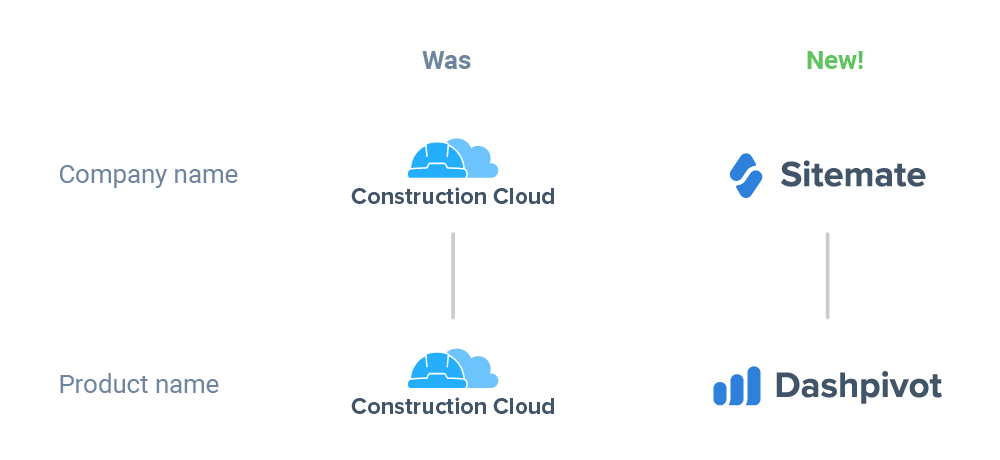 Construction Cloud has rebranded, and our team is excited to introduce Sitemate.
After launching a photo management system for the industries in 2016/17, my co-founder Sam and I realised that the real issue at hand for industrial organisations is the mayhem that exists in managing hundreds of ever-changing standard operating procedures across multiple business functions and dispersed project teams.
When an incident occurs on site it doesn't exist in isolation, it often sends a shockwave through the people working on a single project, or in some cases throughout the entire organisation.
Often this shockwave results in significant negative financial and production repercussions.
At present, it is practically impossible for industrial organisations to assess the impact of performance in one business function, such as safety, to another business function, such as finance.
"Across the business last month we had 4 environmental incidents, how much did that cost us?"
...we have been hearing questions like these nearly every day for the last 2 years.
Introducing Dashpivot
Dashpivot exists to automate your work. Built on a foundation that allows complete customisation of forms, workflows, registers and now the analytics layer on top.
We are on a mission to end the excessive duplication of information across hundreds of fragmented word documents, spreadsheets and PDFs.
Thank you for being a part of the Construction Cloud journey to date, we are excited to bring you more automation moving forward as Sitemate.
See you out on site with the boots on soon.
Cheers
Hartley, Sam and the entire Sitemate team
Start easily streamlining your processes with Sitemate today