Quality – Quality management in construction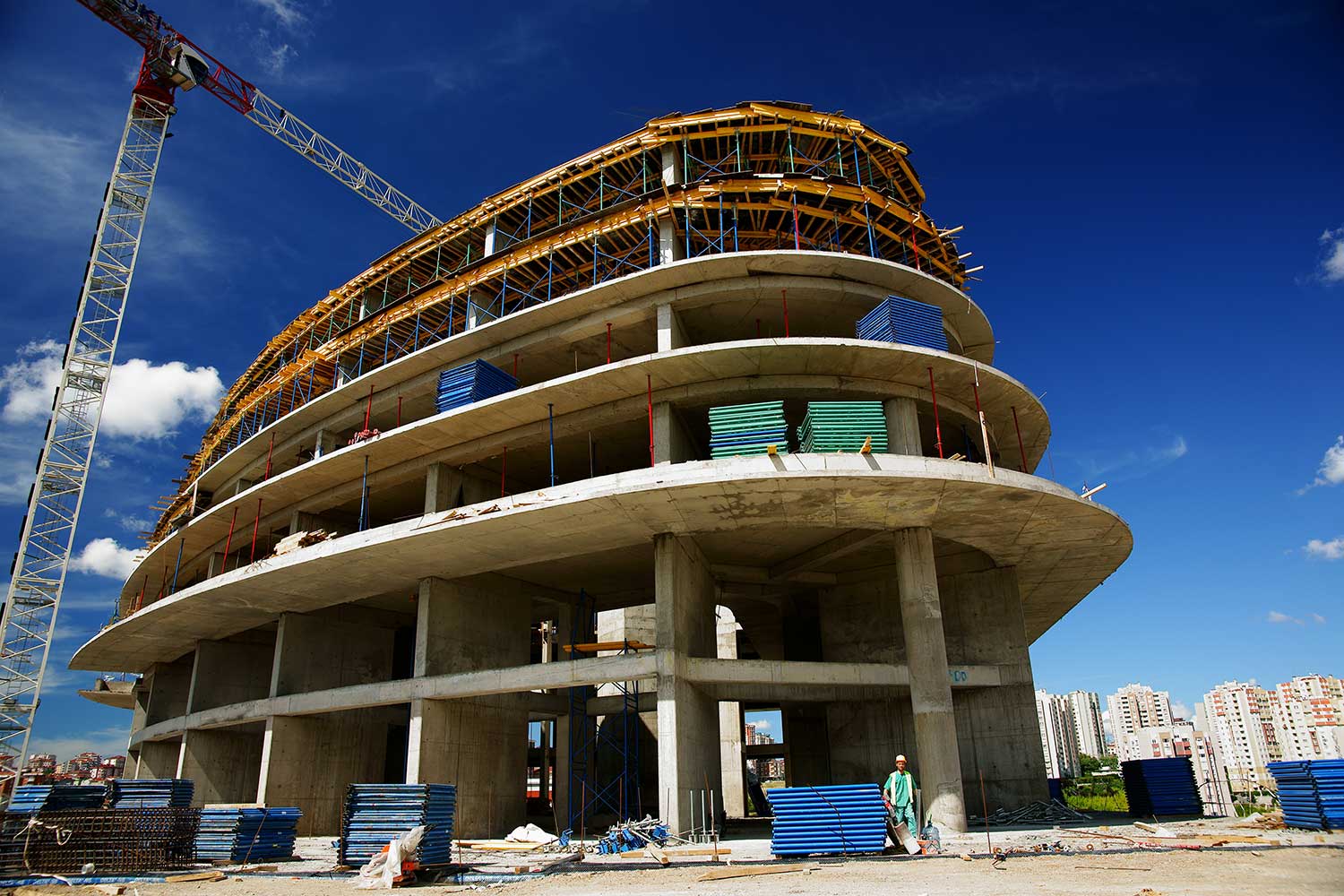 Quality management in construction
What is quality management in construction?
Construction projects span a number of functions across a number of specialty parties and trades, but the one thing they all share in common is their desire to deliver quality work - on time and on budget.
Quality management is a key pillar of overall construction project management, and is often the difference between company's success and failure.
Quality management in construction is the policies, processes and procedures put in place (typically by management) to improve an organisation's ability to deliver quality to its customers - whether those customers are clients/owners, contractors or subcontractors - on a consistent and constantly improving basis.
While every construction company on earth wants to deliver quality on every phase of works and every project, it is the establishing of these internal and external principles and guidelines which actually results in quality.
The major objectives of quality management are:
To minimise the defects on asset delivery or handover
To identify and solve defects and issues before your customers do - safeguarding your reputation
Achieving these objectives carries some many obvious benefits - none more beneficial than continuing to get more work and building a strong positive reputation.
Creating a quality management plan for construction projects
Preventing mistakes is much more time and cost effective than correcting them - which is why establishing a strong quality management plan is a good way to improve quality. The upfront investment of creating a coherent and comprehensive quality management plan often pays big dividends throughout the life of a project.
Outlined in your quality plan will be four (4) main sections which establish your:
Quality policies
Quality objectives (clear and measurable)
Requirement standards (ISO accreditations etc.)
Other statutory and legal requirements
As you can see, a quality management plan is both an internal and external tool for construction companies. It ensures that you are adhering to and meeting the necessary quality standards to do work legally and feasibly - and that you are structuring your internal quality control policies and objectives in a way that enables that continuous improvement and ultimately good performance.
Establishing quality procedures
Once a quality plan is established and your 'goal posts' are set, the next obvious phase of quality management is to create procedures which enable you to achieve your objectives.
This phase of quality management design is often more troublesome for companies, as the quality management starts to involve more moving pieces i.e it's easier to sit down and plan than it is to create processes for tens or hundreds of people who then need to be trained and monitored etc.
In saying this, there are four (4) key areas of process focus which when tackled individually or through a comprehensive quality management system or software come together to form this critical process alignment. These key areas are:
Control of documents and records
Internal quality audits
Control of non-conformances
CAPA (corrective and preventative actions)
As you can see, these quality procedures form a stack through the way that your work moves - from site capture (documents and records) through to corrective and preventative actions (actioning what is captured on site).
Quality management forms and documentation
The quality management process typically starts with those quality management documents - which tend to be plan oriented and comprehensive in nature - outlining and summarising quality management at a high level.
Great quality management process on projects focuses more on how quality is captured, organised and tracked from point where quality matters most - on site.
There are tens or hundreds of quality management forms ranging from simple quality punch lists, hold points and witness points, ITP's (inspection and test plans) and specialty quality forms like welding quality control checklists.
These forms are deployed to engineers, project managers and other workers to ensure that quality is being met - and to inform management or other people where quality has not been met, so that it can be fixed and actioned by the necessary party.
Some companies and teams manage these forms and documentation with paper-based forms, word docs and PDFs, while others use digital forms which enable greater quality standardisation, control and insight.
Outside of these forms and documents - photos, videos and other records are also essential to ensuring quality records are up to scratch for any eventuality including audits.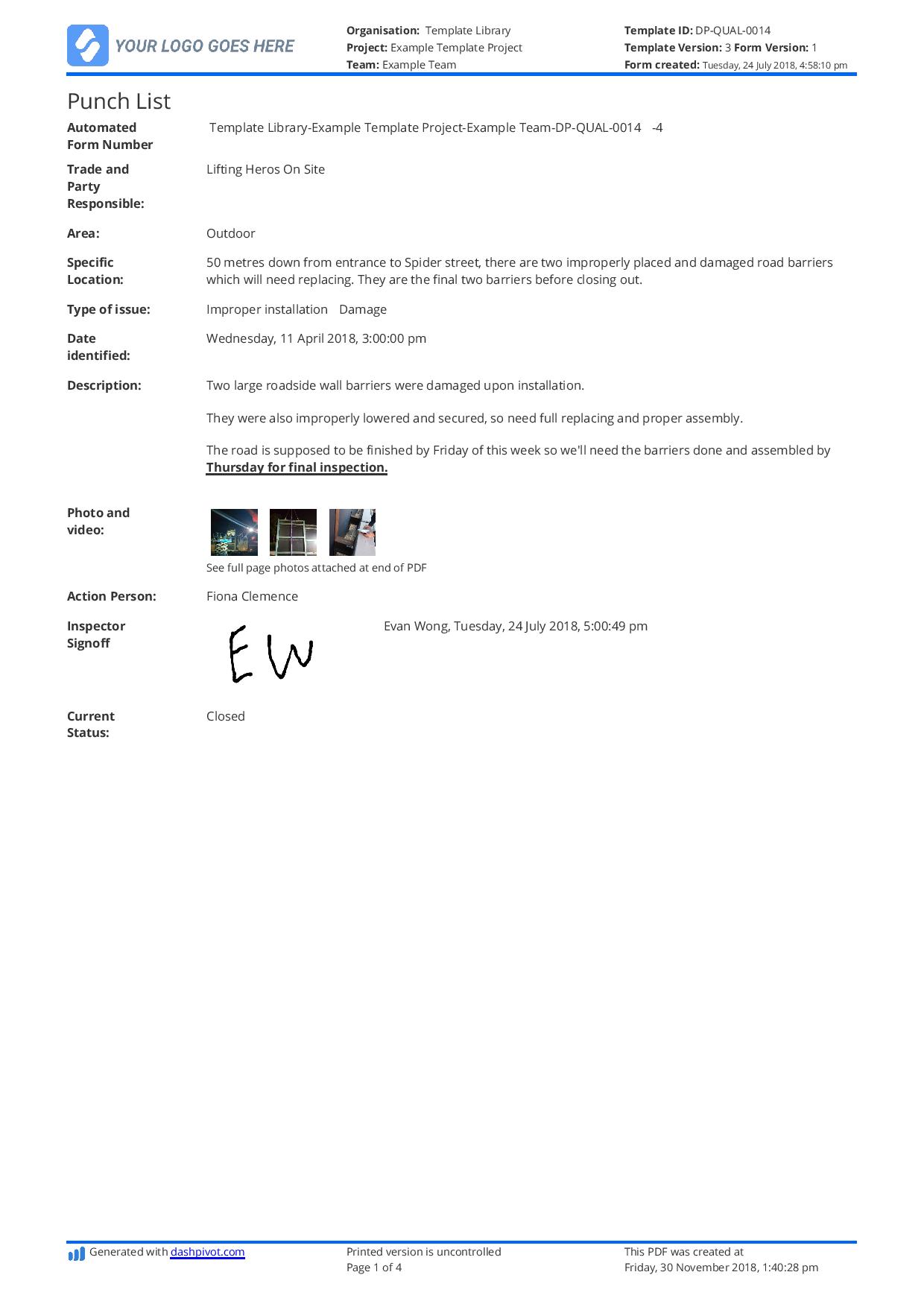 See the Sitemate free quality template library.
Quality assurance vs. quality control
Quality assurance (QA) and quality control (QC) both sit within the broader category of quality management in construction, but they do have different roles and outputs than one another.
At a high level, quality assurance covers activities from design, development, production and installation and is designed to ensure your customers 'know' your work will be quality; while quality control is more focused on monitoring the actual quality of finished products through objective measurements and numbers.
Both quality assurance and quality control form critical elements of quality management. Without quality assurance, it's hard to build confident working relationships with other parties who rely on your quality assurance and quality plans to make decisions about whether or not to work with you. And without quality control, it's hard to understand how you are tracking in terms of quality - and impossible to make data driven decisions about what needs to be improved.
You also need this quality control data to feed into your quality assurance plans and objectives in order to facilitate the feedback loop and enable improvement.
The different levels of quality control you need
it helps to break quality management down into a couple of layers. It makes it more digestible and more manageable for management and individual project teams.
For management, the level of quality management which must be focused on is organisational level quality control.
The keys to organisational quality control are derived from the levers you have at an organisation level - your processes and procedures, and your resources. You'll want to oversee the systematic implementation of systems and tools which can be rolled out across projects and teams, and you'll want to resource appropriately as well as train and manage appropriately to ensure that projects and activities have what they need in terms of human and other capital to get the job done within the quality standards set.
The next level done is project level quality management, which is usually handled by a combination of management level personnel as well as project level workers including project managers who understand how quality is being assured and delivered in the field.
At this layer, quality assurance concerns and tools are established to make sure that project level information and insights are being captured, organised and tracked properly - and then sent to the right places so that the company and project managers understand what's happening and can make good decisions which result in good projects.
And finally, we have the team and technical layer of quality management. At this level, teams and companies are concerned with the actual output of work and how people, equipment and tools are being used to ensure that the jobs being done are being performed within the acceptable limits.
We stated that this article had all you need to know about quality management, but this is obviously not true. Quality management is a big and broad topic and spans across accreditations, individual tactics and more.
We have plenty more quality information available, but more than that, we have plenty of quality management resources, documents, forms and software tools you can use to improve how you manage and deliver quality every day. Check them out on this 'site'.
People in 70+ countries use this quality management system to improve the quality and outcomes of their work.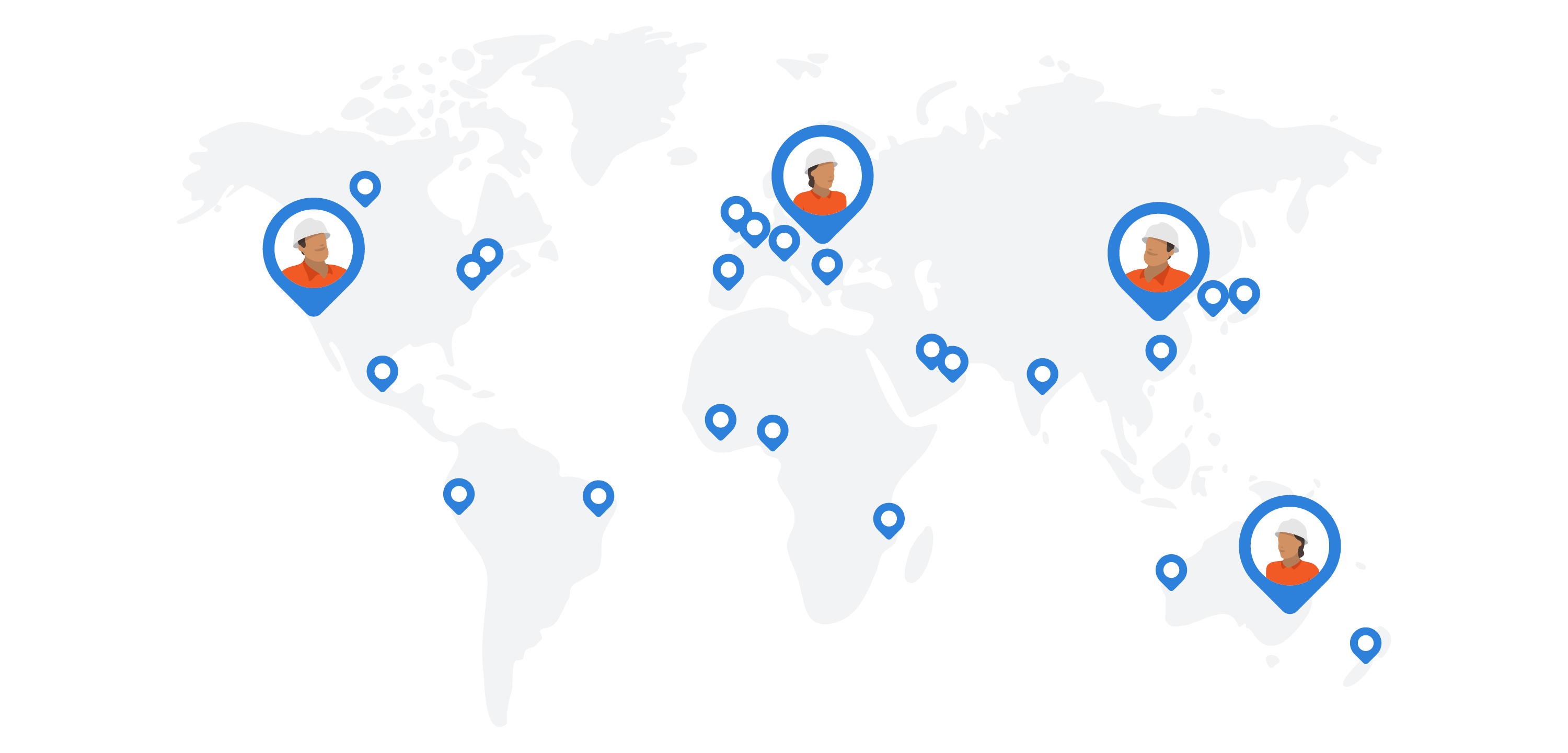 See how you can easily streamline your systems and processes with Sitemate today