Safety – Most important construction safety topics in 2019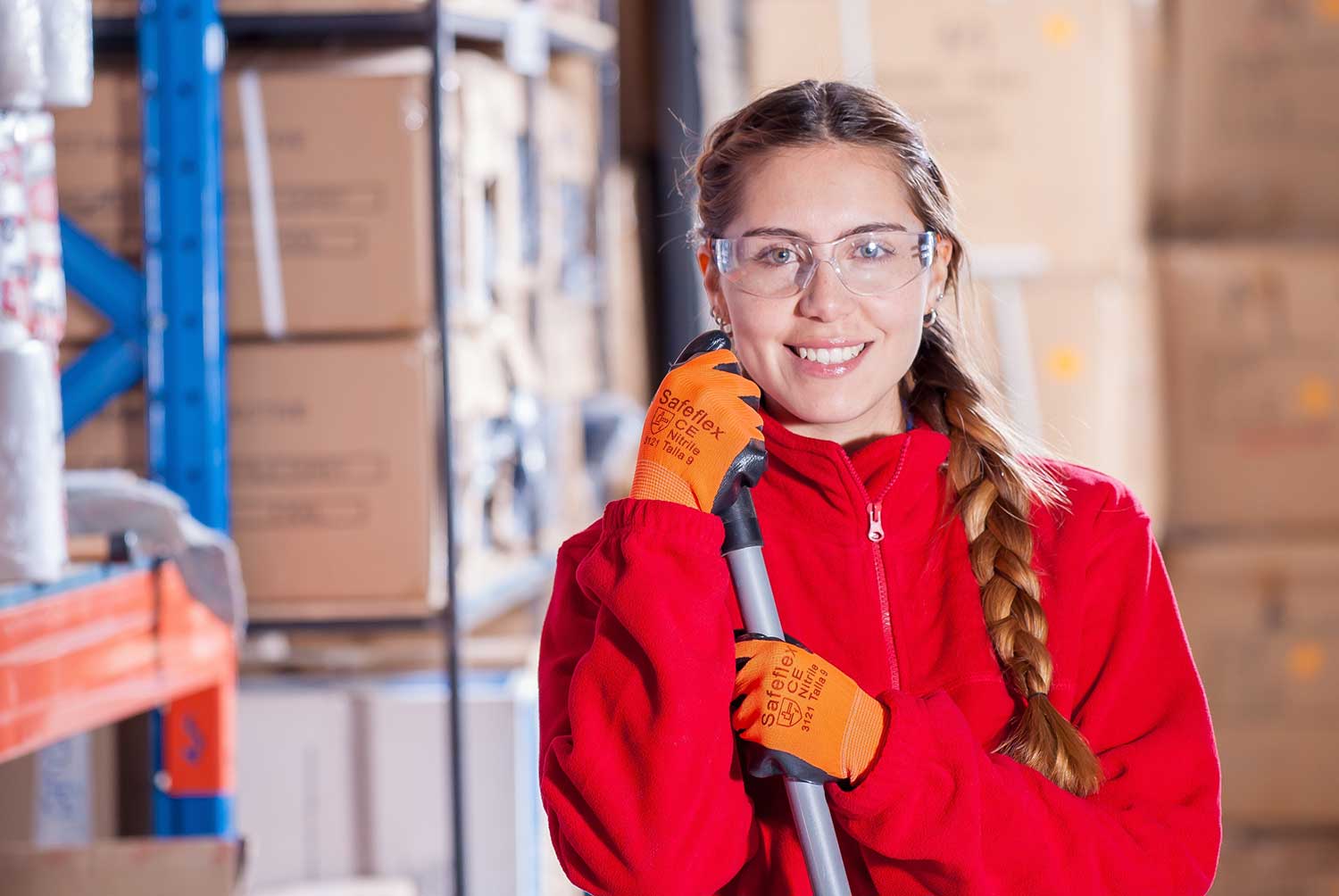 Construction safety topics for 2019
The state of construction safety heading into 2019
Every year, the construction industry and most of the industrial sectors take stock of the year that was for their safety topics, safety issues and safety outcomes. Recent years have been busy years for construction safety, with new technologies, softwares, an increasing focus on safety and less acceptance of safety issues, incidents and of course zero acceptance for fatalities.
While most of the safety statistics for 2018 have yet to be revealed or studied, at first glance, it appears as if the safety trend of the past few years in which safety outcomes and results across the construction industry has improved.
But this isn't the right time to become complacent. 2019 is as important a safety year as any, with major shifts in the way that people are doing work, communicating and capturing and organising organisational safety every day.
Australia and many other nations saw car accidents, fatalities and vehicle safety decrease drastically and consistently for many, many years. But a decrease in driver focus 'thanks' to new distractions like mobile phones and other devices saw vehicle accidents increase for the first time in about 50 years.
The construction industry is going to have to work hard in 2019 to ensure that people continue to remain focused on safety and don't let the new way people interact, communicate and engage with work and life distract them from keeping themselves and other people safe.
People at work are just as susceptible to the same forces which shape and influence them at home. Other powerful external forces impacting construction safety in 2019 include:
Increasingly small teams as machinery and technology do more of the jobs which people used to do - leading to decrease supervision and human eyes
Transitioning processes and procedures to more modern methods and softwares which changes the way that people capture and track safety outcomes
People becoming more distracted by electronic devices
These are some of the new forces shaping the safety landscape, while the same issues which plague construction companies every year will continue to be a focus.
To help you prioritise and focus on some of the most pressing construction safety topics in 2019, here are some of the areas you should be focused on.
Construction safety topics to focus on in 2019
Safety topic: Mindfulness
Mental health has become an increasingly important focus for almost all people, all over the world. Long gone are the days when talking about mental health was stigmatised; in fact, today it is massively encouraged.
Construction workers - especially remote workers - have been some of the hardest hit with mental health, with a worrying number of issues and suicides in the industry.
It's important that mindfulness and mental health don't become a 2018 fad or flash in the pan, and that companies, project managers and all workers support each other, discuss mental health and proactive mindfulness at work and in their personal lives.
Safety topic: Exercise and physical well-being
In a similar vein to the safety topic above, the line between workplace health and life health is blurring and becoming thinner and thinner.
Employees and workers all over the world as well as their companies are beginning to focus more and more on maintaining and prioritising the physical health of their employees.
Companies are beginning to provide perks including gym membership discounts and other physical activity outings and offerings. This obviously benefits employees who can spend less of their own money on physical wellness but is also benefiting employers, who are finding that their employees are healthier and more alert. This means less sick days and better performance - every day.
Exercise and physical well-being have had a certain negative connotation in construction in the past, but today, remote construction sites are beginning to provide gym equipment to their workers and a younger generation of construction workers are coming through without the same exercise stigma.
Continuing to make exercise and physical health a priority for workers in 2019 is important to the functioning of your people and to the outcomes of their work.
Safety topic: Behavioural safety and 'bad habits'
People haven't changed much over the years, but the tools and toys they use to go about their days have. As was mentioned previously in the article, many areas of human safety have seen drastic improvements over the years, but have seen the needle move in the opposite and wrong direction in the last few years.
A large part of this has been put down to technology, which has pulled people's attention away from safety and the things which they are engaging in now.
On construction sites, where heavy machinery and thousands of moving parts are a constant threat, being present and in the moment is absolutely critical.
Mobile phones and technology distractions continue to pose a threat to this focus, and continue to pose a threat to worker safety.
Construction companies must be careful to manage this topic, and need to balance their own need for worker safety and productivity along with managing workers expectations and being reasonable about when and when not people can use their devices - especially as more and more site workers begin to use mobile and tablet based apps like Dashpivot to manage their every day tasks on site.
Safety topic: Working at heights (and not falling from heights)
2018 was a big year for working at heights safety in Australia and many other countries.
A 12-month 'blitz' and focus on working at heights in Australia for example, saw strong reductions in the number of injuries and fatalities.
And this safety focus needs to continue in 2019, with working at heights continuing to be the largest source of construction incidents and deaths over the world.
Construction companies can focus on working at heights in 2019 through highly contextual toolbox talks, better ladder and equipment checks and balances and through ensuring all working at heights work is conducted carefully, patiently and purposefully.
Safety topic: Improving safety site information site capture and tracking
One of the major areas of weakness for many construction companies in 2015, 2016, 2017 and 2018 was how safety issues, incidents and investigations are captured, tracked and managed.
More and more construction companies are turning to safety management softwares and dedicated systems to manage these processes as it reduces the safety admin and enables teams to stay on top of all of their safety activities, forms, documents and analytics from a centralised control hub - while enabling foremen, engineers and project managers to capture what's happening on site in real-time.
Shifting how workers engage with these systems and adopt these technologies will continue to be a focus on 2019, with construction companies requiring pretty comprehensive buy-in in order to get the most out of these systems.
How to approach construction safety topics in 2019
2019 will be a big year in construction safety - and hopefully one where construction companies make progress and keep more of their people and projects safe.
All of the normal major safety topics will continue to be important:
Electrical safety
Manual handling
Machine operating
Personal protective equipment (PPE)
Hot works
While the above safety topics will become more and more important over the course of the year and as we move forward.
Focusing and prioritising the right safety topics - while staying on top of all safety topics and issues and remaining reactive to what's happening on your projects and teams - is a sure way to improve your safety outcomes in 2019.
However you are looking to approach construction safety in 2019, keep these high level safety topics front of mind and make maintaining or improving your construction safety talks, processes and documents a constant priority.
It'll serve your people and your company well - well into the future.
People in 80+ countries use this safety software to improve their safety processes and outcomes.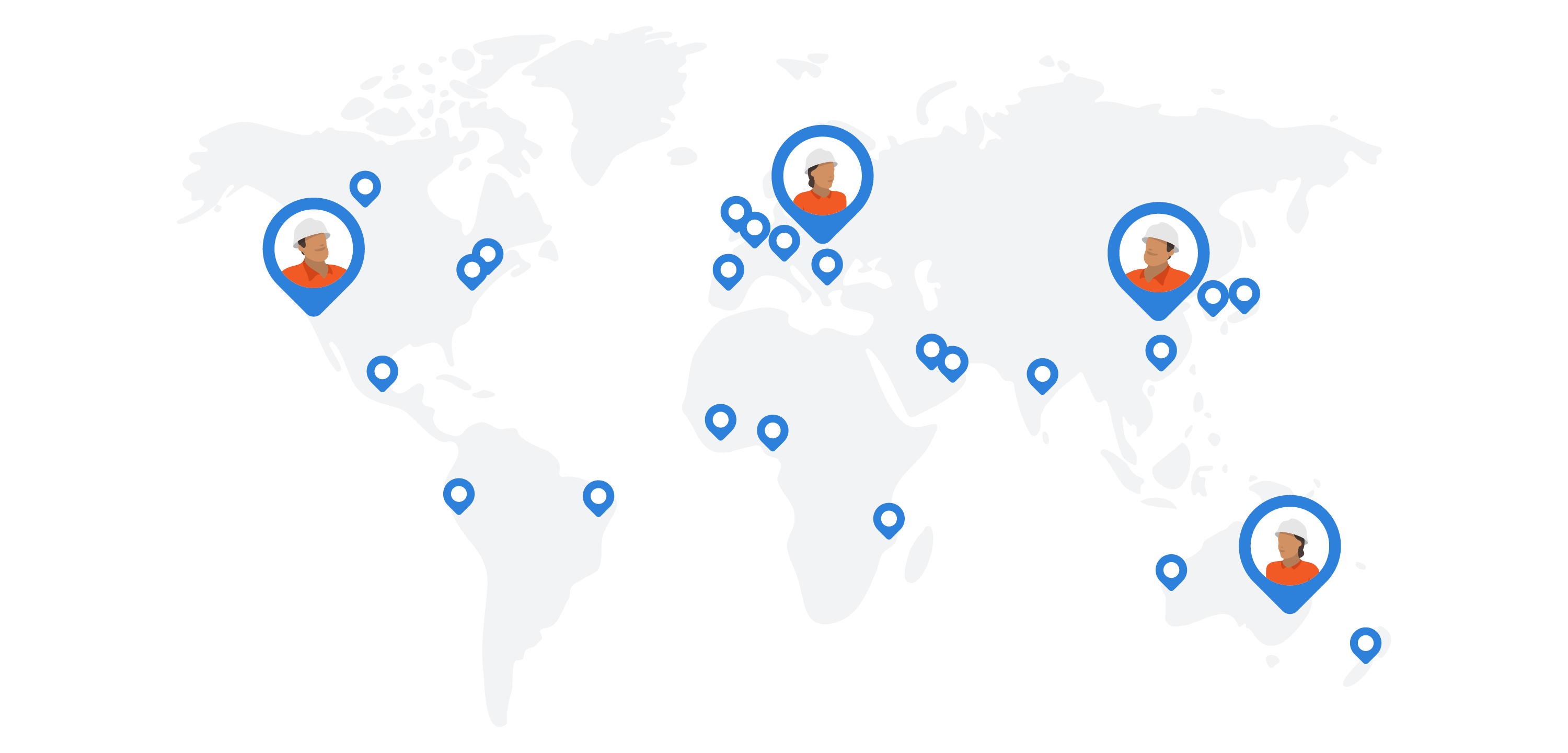 See how you can easily streamline your systems and processes with Sitemate today