The smart waste tracking app and software
Easily streamline and automate how you track waste in the field and in the office to save time and money and improve the accuracy of your data.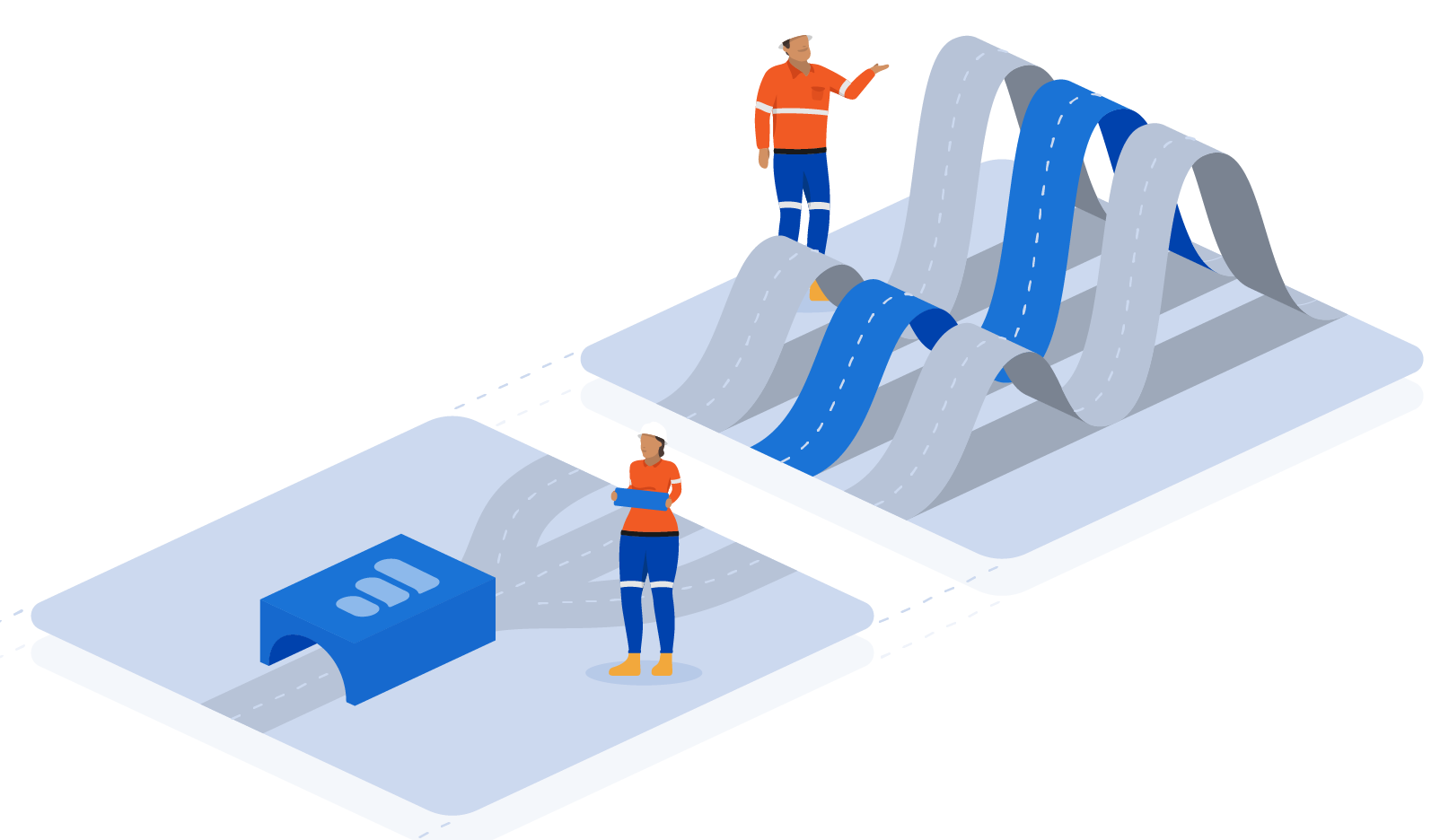 Used for waste tracking on sites of all sizes
Streamlined waste tracking in the field and perfectly accurate data in the system.
Document and track waste from anywhere, on any device.
Enable field workers to document waste amounts, times of deliveries and more while signing off when everything is confirmed and approved directly from site.
Every waste tracking docket or document filled out is instantly synced to the system so that all of your data is securely stored, organised and accurate.
Create automated workflows so nothing gets missed or forgotten.
Setup simple yet powerful workflows for repetitive and crucial tasks like waste docket sign offs.
Customise who gets notified when waste is picked up and delivered on specific projects and sites so that everyone is always in the loop and fulfilling their duties.
Store proof or delivery, weigh bridge photos and more evidence inside of the software.
Take photos and videos inside of the waste tracking app to add evidence to your dockets and other documents.
Ensure no piece of evidence gets misplaced or lost on its way from site to the office, with all media being instantly synced to the system and organised into the correct area, project, client or however you structure the software.
Track waste automatically and in real-time.
All of your waste data is automatically aggregated and stored securely by the waste tracking app and software so that you can display it in real-time dashboards and charts.
Setup custom dashboards and charts for the amount of waste being produced or moved, which company has moved the most waste and more - without doing any manual work.
Store, organise and find waste tracking data with no admin or issues.
Timeline view
Each waste tracking record or docket is automatically stored in chronological order so you can see a timeline of each transaction.
Register view
Generate a waste tracking spreadsheet from all of your records in a single click, and filter to find specific records with no data entry.
Share waste tracking data from the app or software.
Using a waste tracking app to digitise your waste tracking processes is more efficient and more effective, but you sometimes need a paper-based copy or PDF.
You can generate a PDF or CSV version of anything inside of the waste tracking system in one click, and every record comes stamped with your company logo and colours for professionalism.
More than just a waste tracking app.
Dashpivot is a powerful waste tracking software, but it can also be used to streamline and consolidate other environmental, production, safety, quality and commercial processes.
Swap your hundreds of different templates, old school documents and standalone apps for one smarter system.
Try this waste tracking software and app for yourself for free