Organised & automated asset management
Manage your assets more efficiently, from inductions and inspections to pre starts, requisitions and maintenance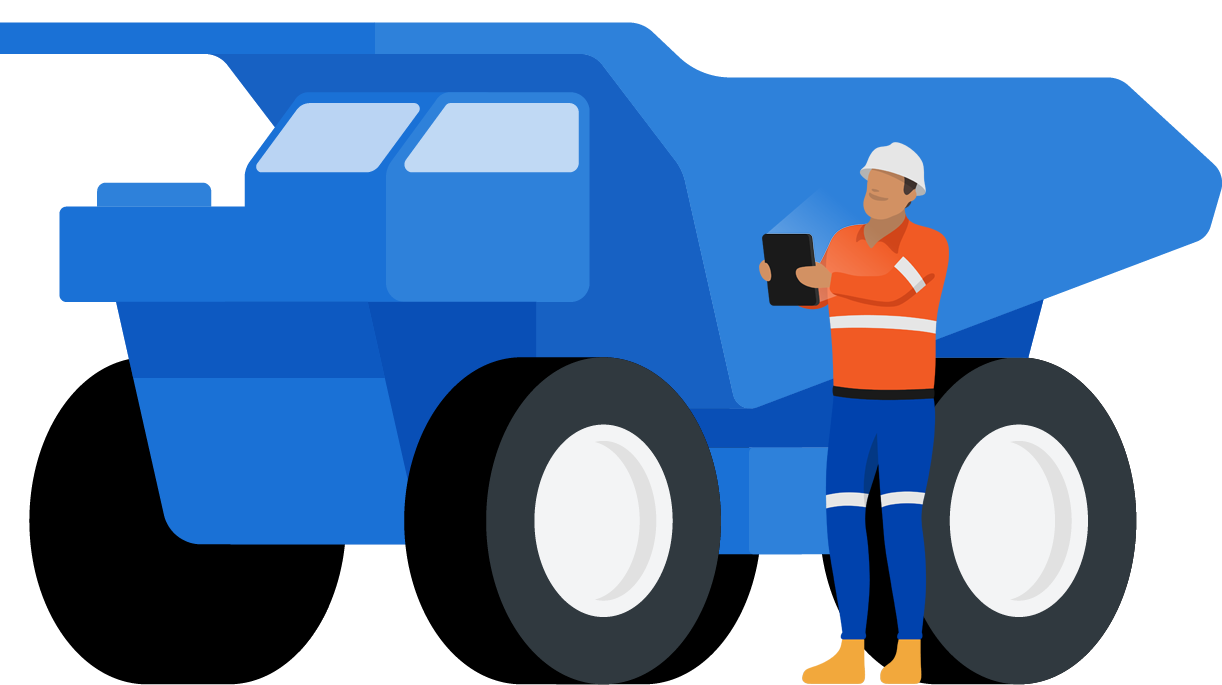 Streamlining companies, projects and teams of every size
Make all of your plant, equipment and asset management tasks easier
Ensure all of your plant, equipment and assets are being inspected in standardised and efficient way
Plant and equipment inductions
Don't wrongly induct or commision any plant or equipment by making your inductions bulletproof
Manage your asset lists, databases and registers the smart way
Plant & equipment requisitions
Streamline plant and equipment requisitions so work moves faster
Keep all of your valuable assets in good and safe working harder
Tool tracking and equipment sign outs
Streamline how you manage and track tools and equipment with the smarter 'tool' for the job
Field service report software
Enable field service workers to do their jobs more efficiently, and make your service reports more professional
ASSET INSPECTION SOFTWARE
Assets are one of your biggest outlays and investments. Ensure they are being inspected properly - every time.
Templates
Digital inspection checklists which workers can fill out easily and quickly on site or in the office - and template control to ensure everyone is always filling out the right inspection form
Photos
Attach photos and videos of inspection findings and issues so that nothing gets missed, lost or forgotten
Analytics
Keep track of the inspections tacking place (and not taking place) in real-time, so that you can ensure your assets are being looked after and maintained properly
PLANT AND EQUIPMENT INDUCTIONS
Make sure that every piece of plant or equipment on your sites is in good and safe working order
Templates
Swap the time-consuming paper-based forms and manual signatures for quick and easy digital inductions
Lists
Maintain a live database or 'lists' of your plant and equipment which are connected to your induction forms, so that your inductions are up-to-date and accurate
Photos
Attach induction checks and other records inside of forms to maintain bulletproof records
Analytics
Know what's happening by keeping track of how many inductions have been completed and where they have been completed through real-time dashboards
ASSET LISTS + ASSET REGISTERS
Replace those hundreds of excel spreadsheets and version problems with a single database of truth
Lists
Maintain a single database of all of your plant, equipment and assets which is connected to the work which gets done every day
Forms
Reference your lists in forms, to ensure that people are using approved plant and equipment and keeping data accurate and standardised
Analytics
Display any or all of your forms and workflows in a register format in the click of a button to quickly find the records you are looking for
PLANT AND EQUIPMENT REQUISITIONS
Streamline how plant and equipment requisitions are made to reduce delays and keep work moving forward.
Templates
Use digital plant and equipment requisition forms which enable requestors to request directly from site, and approvers to approve from the site on mobile or tabletor the office
Workflows
Setup simple workflows which send request notifications to approvers to keep requisitions moving quickly. See the status of current requests and spot bottlenecks with the workflow board
Operate to the highest management system standards
Sitemate has worked with a number of companies on getting and maintaining ISO certification and other accreditations - and the system makes demonstrating your management system incredibly easy
Document, organise and track maintenance properly to keep all of your valuable assets well maintained.
Templates
Give workers access to the templates and forms they need to perform maintenance checks and checklists directly from site
Workflows
Get a visual status on the progress of maintenance tasks and activities using the worklow board
Analytics
Get accurate data on the number and type of maintenance checks being conducted, to see if you are tracking against your planned maintenance schedule
FIELD SERVICE REPORT SOFTWARE
Enable your field service workers to do their jobs more efficiently while consolidating and professionalising your report records
Templates
Ensure every field service technician and worker has instant and constant access to the report templates they need, so they can do reports from anywhere using any device
Photos
Keep all of your form, photo and video records stored and organised in one place, without scanning, uploading or emailing a single report
Analytics
Track field service report frequency and outcomes in real-time, so that you can spot any issues or opportunities as they arise
TOOL TRACKING AND EQUIPMENT SIGN OUTS
Track your tools and equipment sign outs in a standardised and organised manner to save time and money.
Lists
Use a single smart database for all of your tools instead of piles of different spreadsheets to consolidate your records and have a single source of truth
Templates
Digitise all of your equipment and tool tracking forms in a single system, including tool issue forms, maintenance requests and equipment sign outs
Workflows
Setup simple automated workflows so that critical tool and equipment movements never get missed or forgotten by approvers, managers and adminstrators
Already have your asset management forms?
Almost any quality process can be run in the softwares smart digital format
Any quality document or procedure you currently run with Word, Excel, PDF or other apps can be converted into the system automatically, created in the system with simple drag-and-drop, or chosen from our free library of best practice quality templates
Start easily streamlining your processes today