The flexible pre start app
An easy-to-use pre start app which streamlines and improves group pre starts, machine pre starts, vehicle pre starts and more.
Streamlining companies, projects and teams of every size
The perfect electronic pre start forms
Convert your current PDF, excel or paper-based pre start into a smarter digital format automatically, or choose from and customise from our free library of pre start forms for free.
Add text fields, digital signatures, photos, checkboxes and more to your pre starts so they are quick, easy and compliant.
Access the pre start app from anywhere, on any device
Access and complete pre starts from any mobile, tablet or computer, with every record being instantly synced to the pre start app so nothing needs to get scanned or uploaded and so nothing can get most or forgotten.
Available on iOS and Android devices, the app is quick and easy to use for everyone.
Contactless signatures for group pre starts or bulk signatures
Perfect for pre starts and bulk signatures, contactless scan and sign enables workers to sign off on pre starts using a free and secure digital ID card.
Once scanned, the workers signature, name and company, as well as the exact date and time and GPS location of the signature are instantly populated onto the pre start form.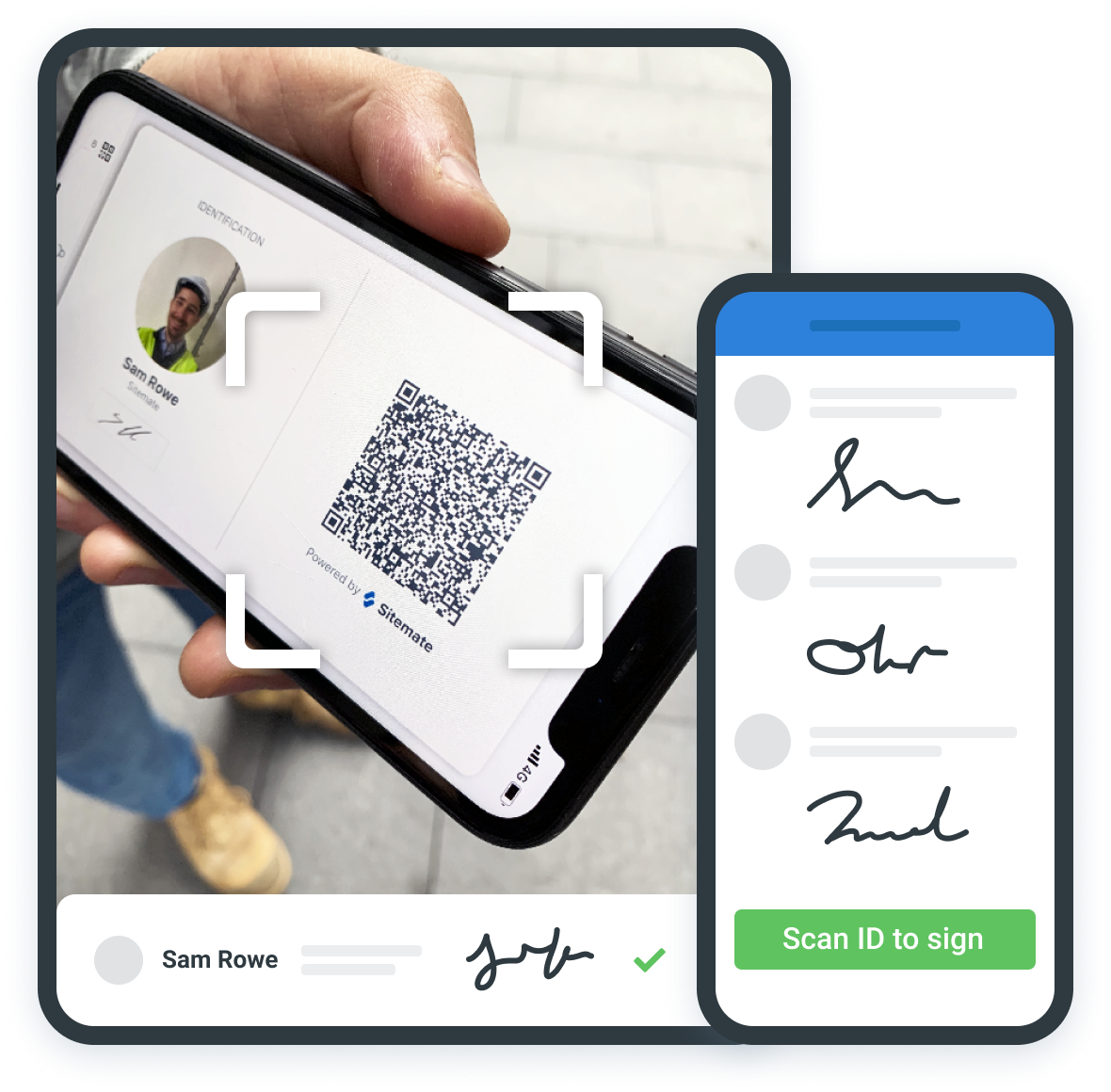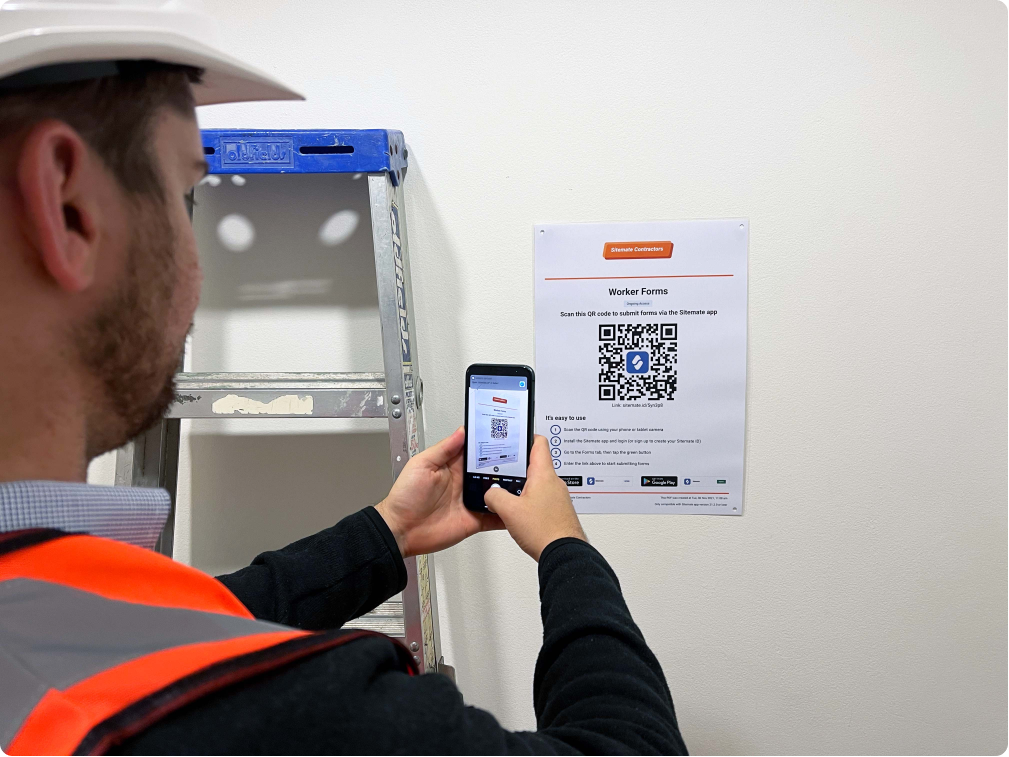 The smartest, most affordable and most professional pre start app
Share pre start forms with your workers via real-time sync in Dashpivot, or by weblink or QR code poster via the Sitemate app.
QR code posters can be scanned by any mobile device to open and complete a pre start form, and the QR code can contain a single pre start form, multiple forms and be updated at any time to share new forms.
Single submission pre starts are completely free, whule convenient ongoing links are a low cost user type, making digitising your operators and entire workforce a no brainer.
Smart conditional form logic to streamline and improve information capture
Build custom automated logic into your forms, so that certain questions and fields only appear when required and stay hidden when not applicable.
For example, make an operator add a photo to the form if they check 'Yes' to any hazards or issues on the pre start form, or display a set of options on the type of defect found only if a defect is found and recorded.
Keep all of your field or site records and proof in one place automatically
Store all of your pre start records, lists of projects and teams, photos, videos and more inside of the app so you never have to search through a bunch of folders again.
Pre starts are automatically organised into their correct projects and teams, records come stamped with crucial information like who took it and where it was taken automatically, and you can filter and find records easily by filtering by dates, person, custom tags and other details.
Control your pre start records the way you want
Keep your pre start records in a digital format for safe record keeping and compliance, or download, print or send any pre start as a PDF or CSV document with your company logo and colours.
Professionally formatted and standardised, all of your records look clean and professional every time with no manual formatting.
Other powerful app features for improving how you manage pre starts
Streamline and automate repetitive pre start processes
Setup custom automated workflows inside of the pre start app so pre start communications and approvals happen the exact way you want them to quickly - from site or in the office.
Have supervisors or managers get instant notifications when certain pre starts are created or signed off so they can respond to and action things quickly.
Get new insights in real-time from the pre start app.
The pre start app sorts and combines all of your site and office information for you so that you can create real-time dashboards and charts with new insights.
See how many pre starts have been created and signed off on specific projects and teams, the outcome of those pre starts and more.
All of your charts are updated as new information is entered so you don't have to spend time reconciling data in spreadsheets.
Timeline view
Every pre start record is automatically organised into a timeline view, so records are stored in chronological order and by project or team.
Register view
Generate a register of your pre starts in a single click, so you can filter and find specific details quickly. It's just like excel, but with no manual formatting or data entry.
Award winning pre start app, as voted by people like you
Try this pre start app for yourself for free