Customer
AM1 Projects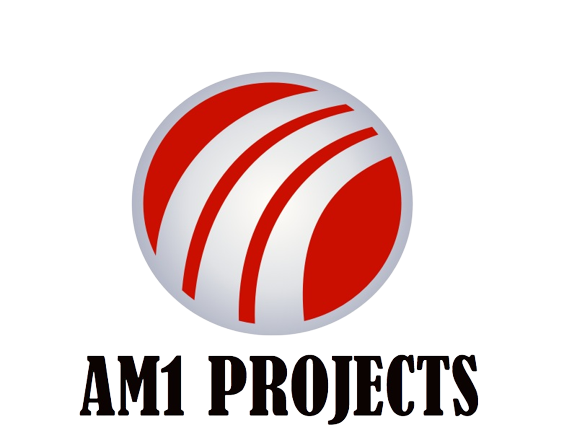 Industry
Railway Electrification & Track Engineering
Functions
Health & safety, quality, commercial, plant & equipment, financial
About AM1 Projects
AM1 Projects design and deliver, multi disciplinary rail projects of varying scales and complexities, spanning the U.K.
AM1 Projects has collective experience gained within the rail industry over many years, providing all clients with a superior level of knowledge within the field of DC Electrification, ETE and ETM works.
See what the AM1 Projects team say about using Dashpivot software
Key improvements for AM1 Projects by using Dashpivot
Eliminating paperwork and lost records
Like many railway and industrial engineering firms in the UK and all over the world, AM1 Projects was still largely paper-based before using Dashpivot software.
As Damian Harding, Project Manager for AM1 Projects describes, using paperwork resulted in a number of daily headaches and logistical challenges which can't be overcome using traditional pen and paper:
"Gathering information was always difficult because we had to do it with a pen and paper, and your papers ripping, your pen's not working and you've got reams of paperwork that you could potentially lose, drop etc."
Using Dashpivot, Damien and the entire team at AM1 Projects have been able to eliminate paperwork and hard copies from the site and from their internal processes, which has enabled project managers and other managers to manage sites from anywhere, whilst also making information gathering and sharing easier for the team on site too:
"It was a breath of fresh air, I didn't have to use paperwork anymore, I can manage the guys remotely, check in to see whether the works they've been tasked to do are complete, or when they're taking pictures on-site they can mark the pictures up, it also shows the location where they are."
Dashpivot has enabled the team to really modernise the way they work, with real-time collaboration and digital records easily flowing back and forth between the site and the office.
Creating more professional and standardised outputs for clients
One of the main information challenges contractors face is to share timely, relevant and well presented information to other parties including clients and asset owners, but most companies rely on a number of fragemented tools to share critical project delivery and site records with key stakeholders:
"We were using a variety of handwritten forms, excel spreadsheets, word documents, emails, photographs etc."
Using an integrated management system like Dashpivot, AM1 Projects has been able to digitise and standardise the nature of all of their records and outputs, meaning clients get the information they need, presented in a professional and easily digestible format through smart forms fields including tables, digital signatures, and photo attachment fields.
"The software's got raving reviews within the company, even our clients prefer the output from Dashpivot the way it's been laid out and our flexibility to add anything that the client wants easily and turn it around really quickly."
This means a single piece of software has been able to transform how AM1 Projects manages their internal processes, and also how they share project information - which results in better performance, better stakeholder relations and winning more work.
No code, fast and easy customisation
Railway engineering, construction and other industrial companies have often struggled to implement comprehensive software systems because of their rigid nature.
Specialised railway and track engineering companies like AM1 Projects can often find it hard to make generic construction software fit their workflows.
One of the strengths of Dashpivot lies in its flexibility, with the ability to easily customise all of the systems building blocks including form templates, lists, photos, automated workflows, registers and analytics charts.
A proper no code solution like Dashpivot gives AM1 Projects the power of a custom built system with almost none of the manual work or expenses.
Anyone on the team with system permissions can easily and instantly customise and adapt processes to suit site teams, clients and other parties.
Flexibility is key for project based companies who need to be agile in a constantly changing environment:
"I would thoroughly recommend using Dashpivot, it makes our life so much easier here, we get information presented to us in a consistent and accurate fashion and we use that information readily to enable us to put together, hand back documentation etc. for clients. It's a great system, really easy for the staff to use, really easy for us to review, it's fantastic."
Start easily streamlining your processes today