Simple yet powerful construction workflows
Save massive amounts of time and improve collaboration between internal workers and external parties with easy-to-use construction workflow software.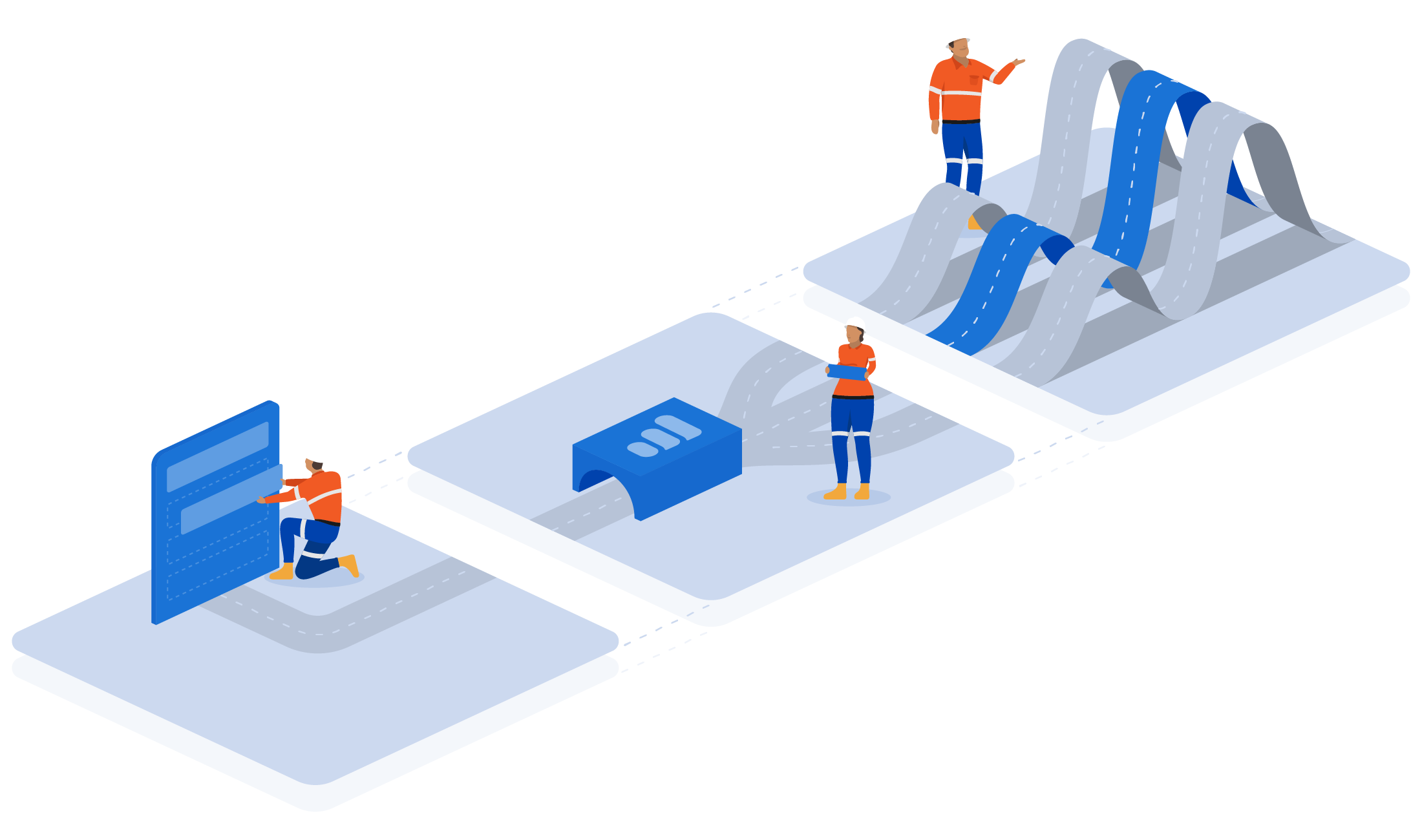 Improving construction workflows on projects and teams of all sizes


Are your current construction workflows a bit of a mess?
Your current workflows include too many emails, too many phone calls, too many documents, too much downloading and uploading, and too many hours spent formatting documents back and forth between word, excel and PDF.
This back and forth and poor document and workflow management is costing your teams and projects valuable time and money.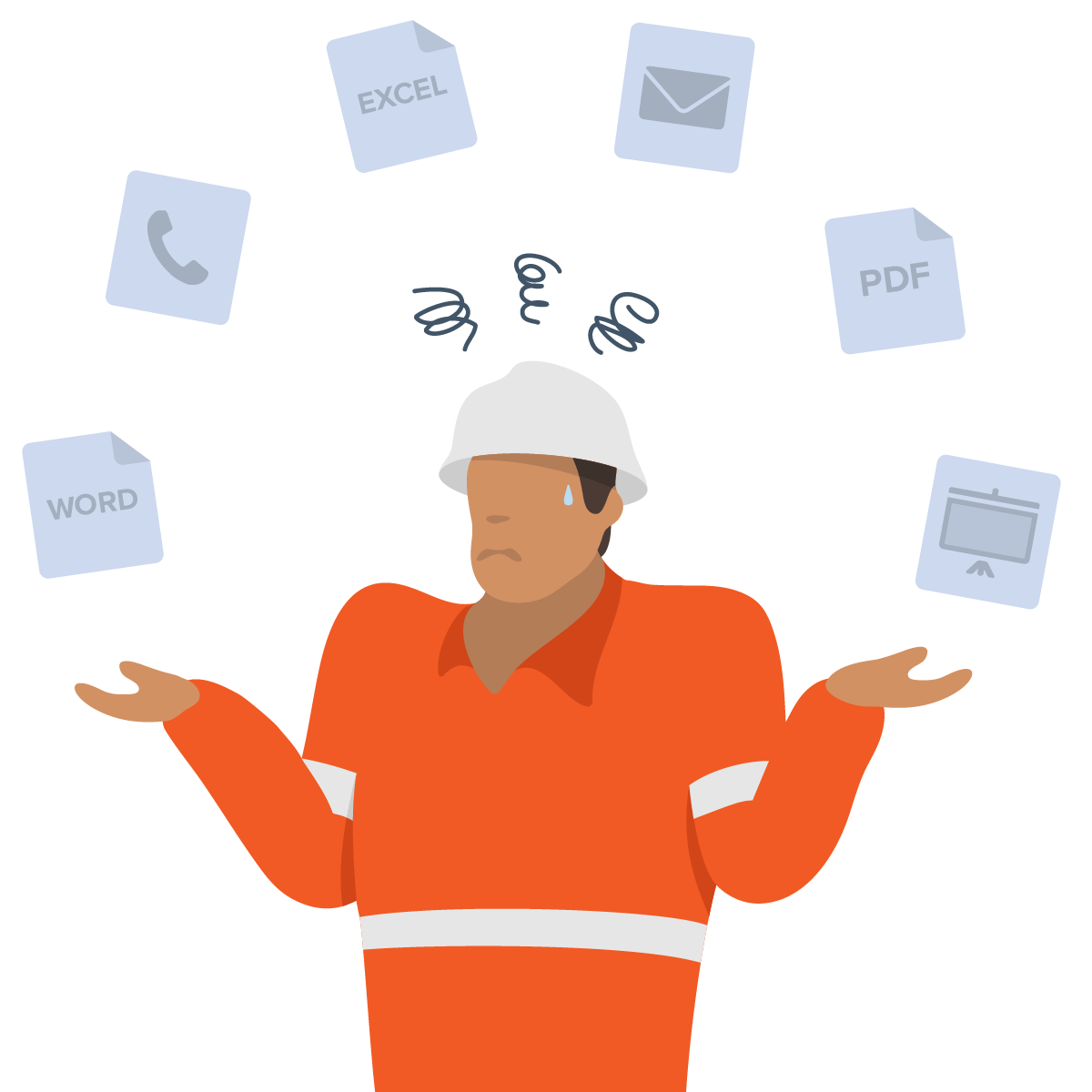 Join the companies streamlining their workflows and workflow management with Dashpivot.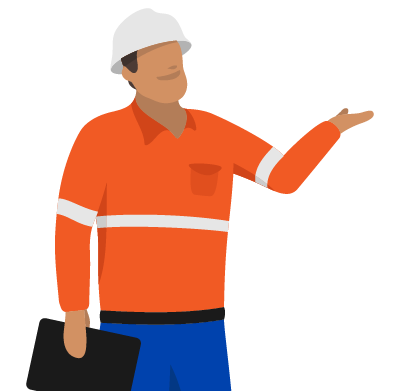 Dashpivot has made the process of pre-starts, permits and purchase orders a lot more streamlined.
No more need to physically take a piece of paper around to numerous different parties for sign off, with this platform the nominated party gets informed automatically.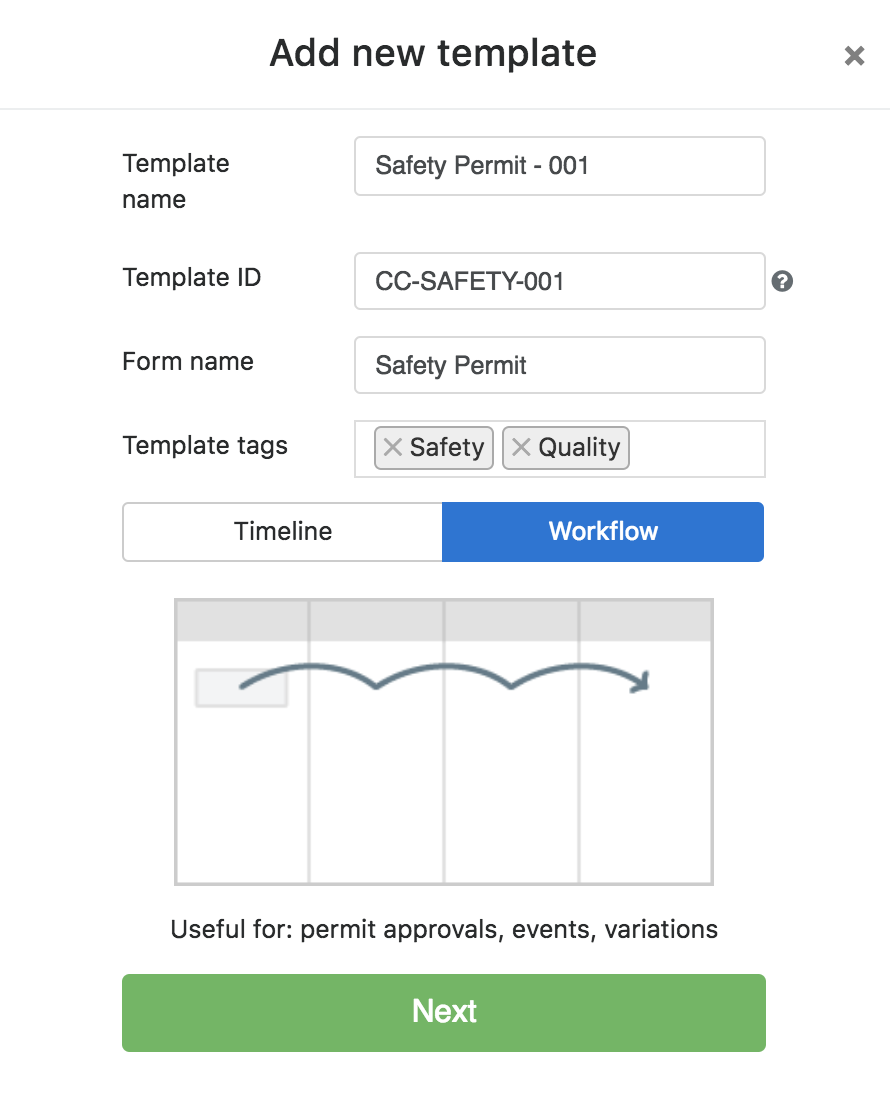 Setup any workflow in a couple of quick and easy steps.
Setting up a form or document based workflow for permits, events and variations in Dashpivot takes seconds, not hours or days.
Workflows can span across any function: commercial, financial, safety, quality, environmental and more.
Give your workflow some basic details, and then setup the workflow automation by electing how many people and steps will be a part of that workflow.
Simple workflow management with customised workflow processes.
Setup your workflows to suit your projects, teams, people and use cases with custom notifications and actions.
Customise who gets notified when a form or document 'hits' their column so that you avoid those annoying and costly delays.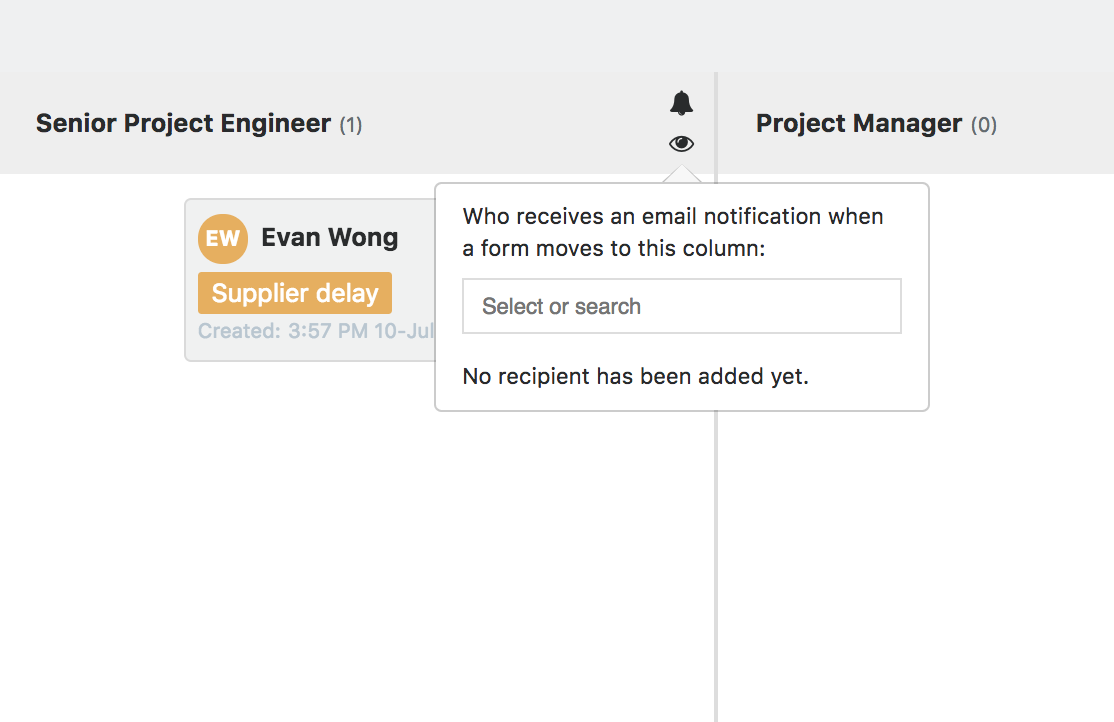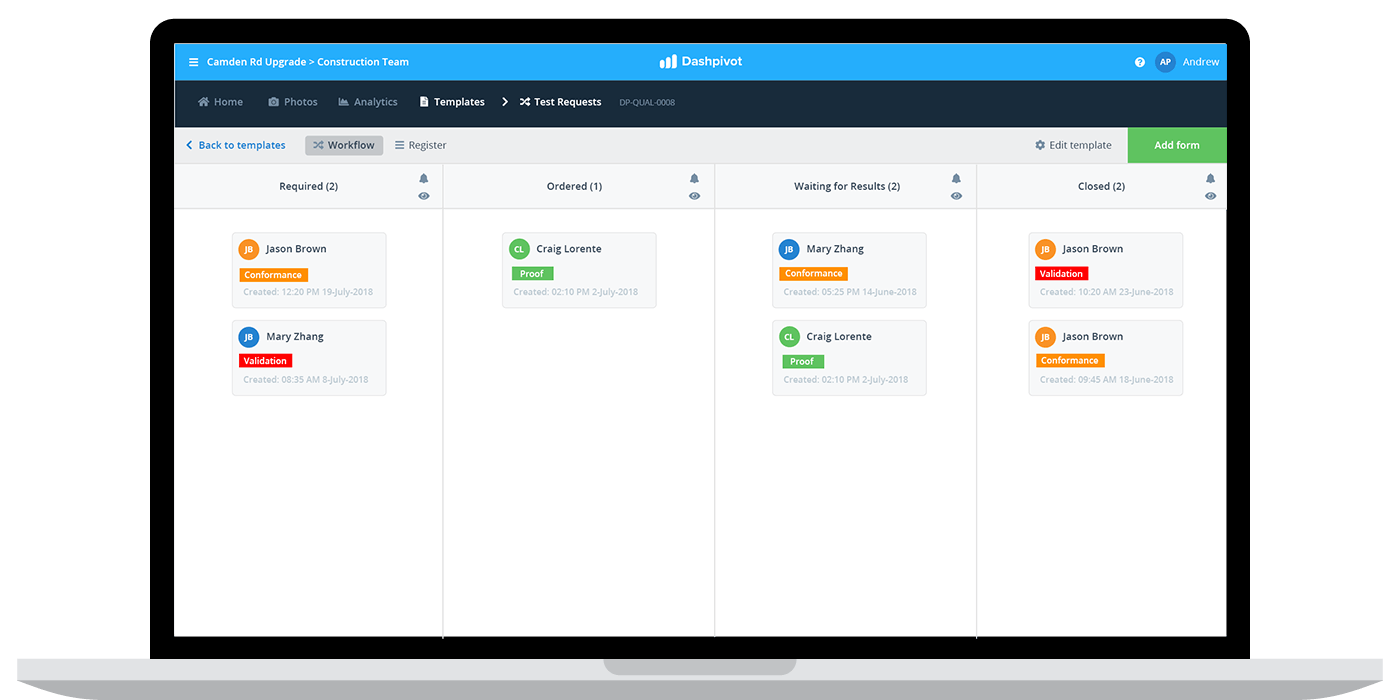 Sit back and watch as your workflows are automated from start to finish.
Workflows move seamlessly from start to finish - with the movement being triggered by an approval signature. Workflows have to move through each step of the process and can't be undone by the wrong person.
This keeps your workflow process streamlined, and everyone accountable for the work they should be doing and approving.
See where your workflows are being held up and track their status in real-time.
You can look at individual workflows to understand where in the process each workflow is at, or you can setup dashboards which display analytics on the status of your workflows.
See how many permits or approval based workflows are setup, and get the ratios of those workflows such as how many are sitting with the project manager or a specific subcontractor.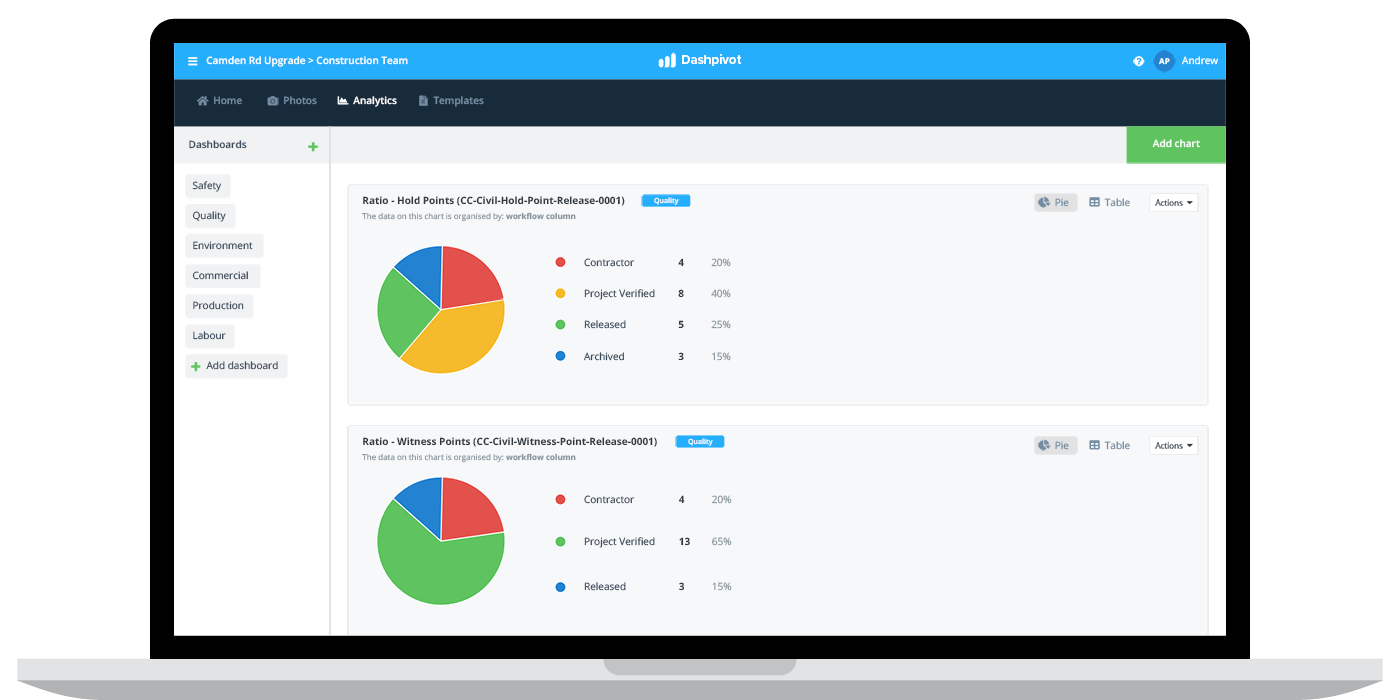 Setup your first workflow. Try this construction workflow software for free.
Complete workflow management within a single platform.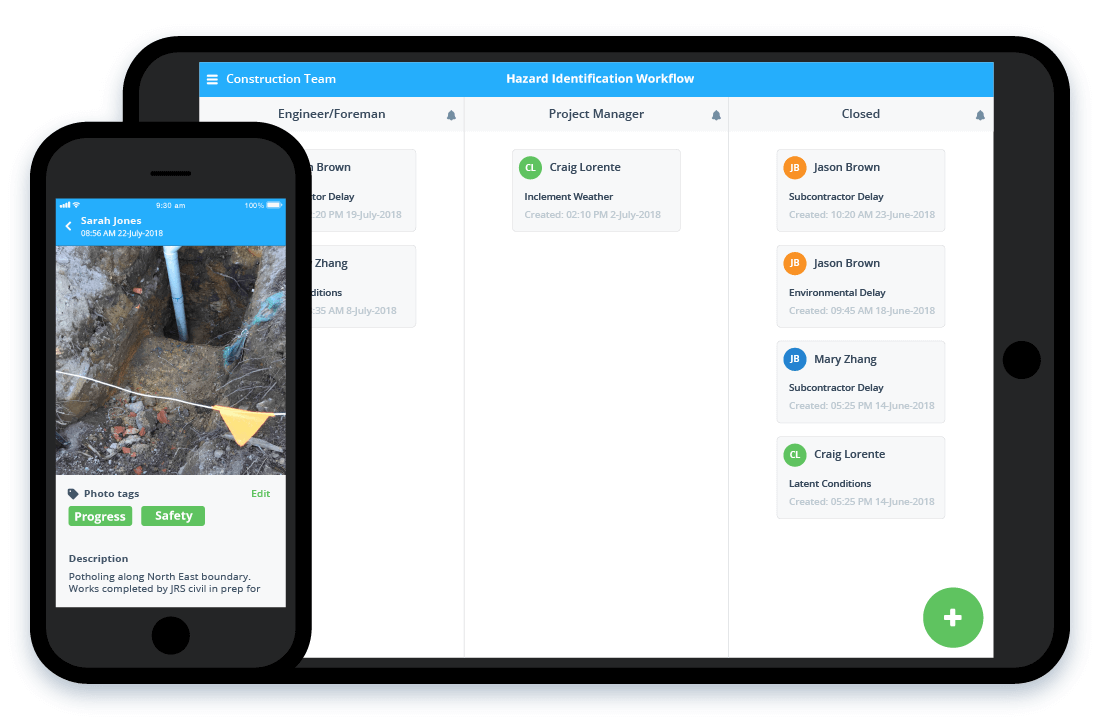 Foremen, engineers and site workers complete forms and documents.
All workflows are created and 'triggered' on site or in the office when a form or document is started.
These forms and documents can be accessed, captured and tracked directly on site with a mobile or tablet, or done when on computer in the office.
Set controls over the workflow process to protect your work and privacy.
Give external users parties like clients, contractors or subcontractors limited permissions so that they can only see an individual form and workflow.
For example, if you are sharing a defect workflow with your client, make sure they only see and approve that specific defect.
Also get a bulletproof audit trail of every change or signature made so nothing can get past you.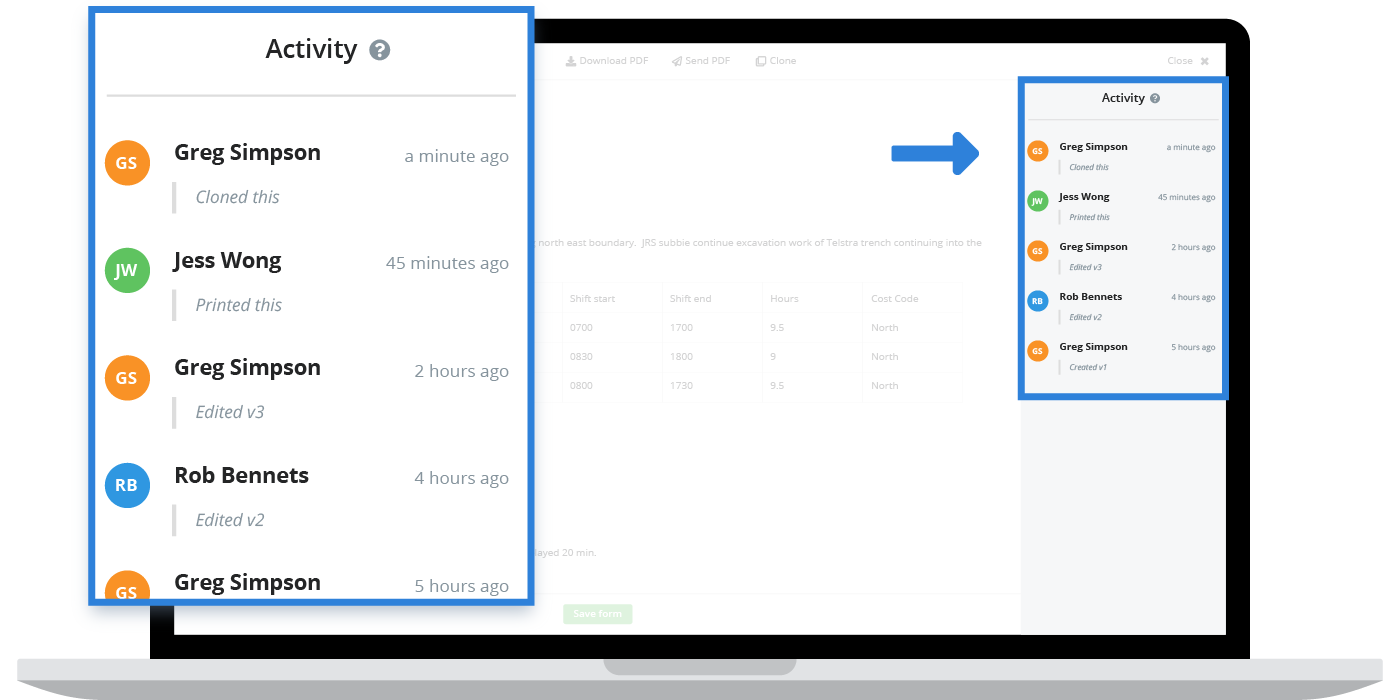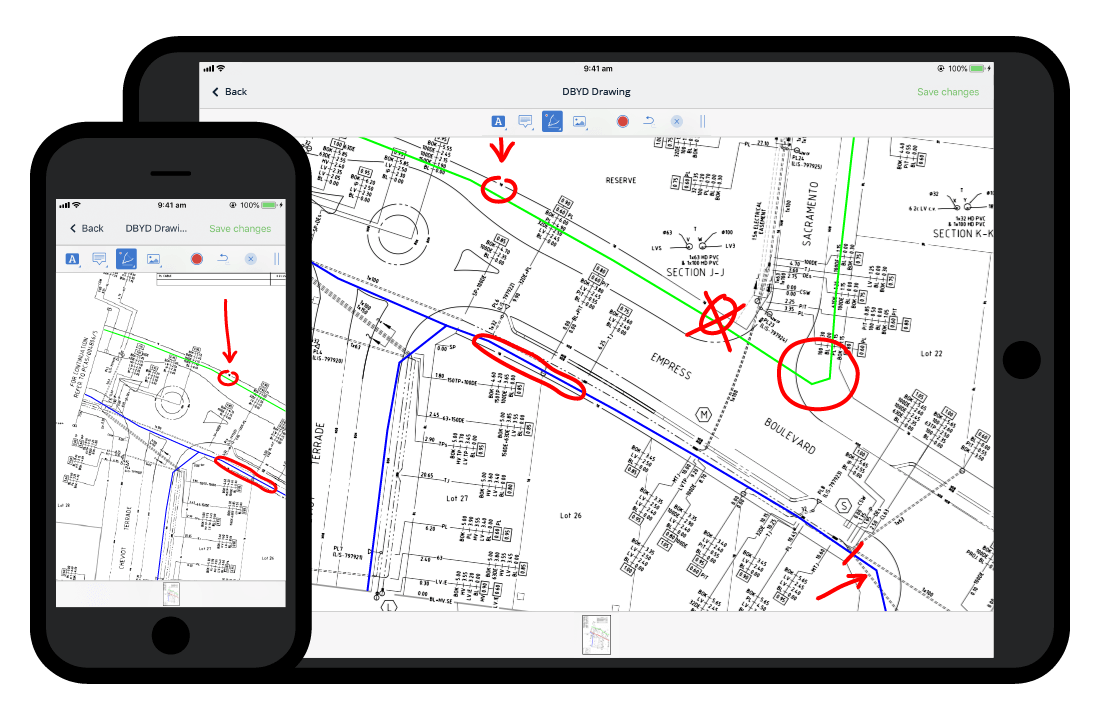 Manage supporting information and important details and changes.
Additional project and company information including progress photos, drawings and PDFs are all managed in the same platform and attached to workflow steps.
This makes all of your workflow and project records connected and easily traceable.
Track all of this activity and stay on top of your workflows in real-time, so you always know what's going on.
Evan Wong completed his

Site Diary

2 minutes ago
Ben Peters created a new

Incident Investigation Report

4 minutes ago
Aleisha Morris uploaded

2 new photos

8 minutes ago
People in 80+ countries use this construction project management software to improve their daily workflows.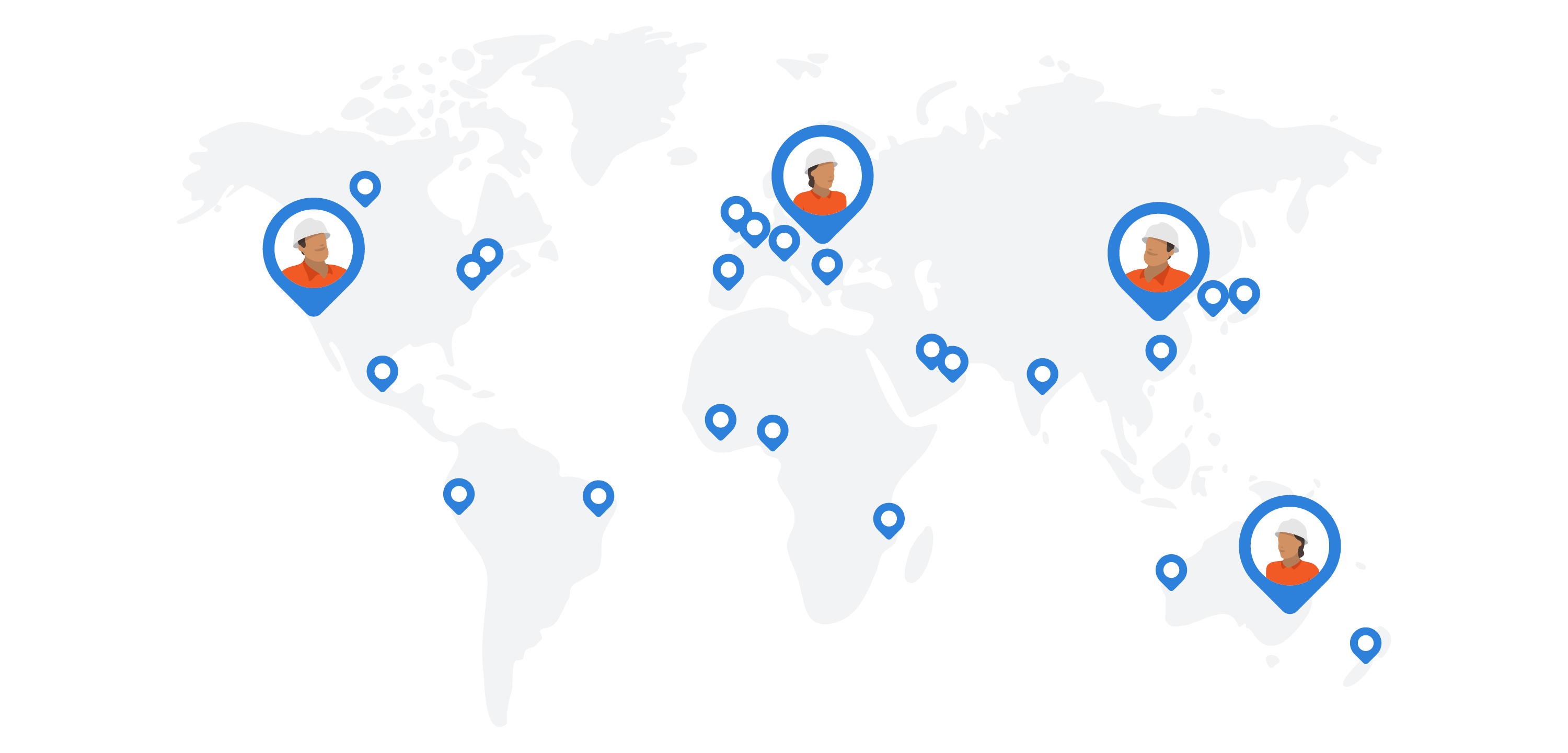 Streamline your construction workflows in seconds using this software.