Environmental Management Plan template for construction and industrial projects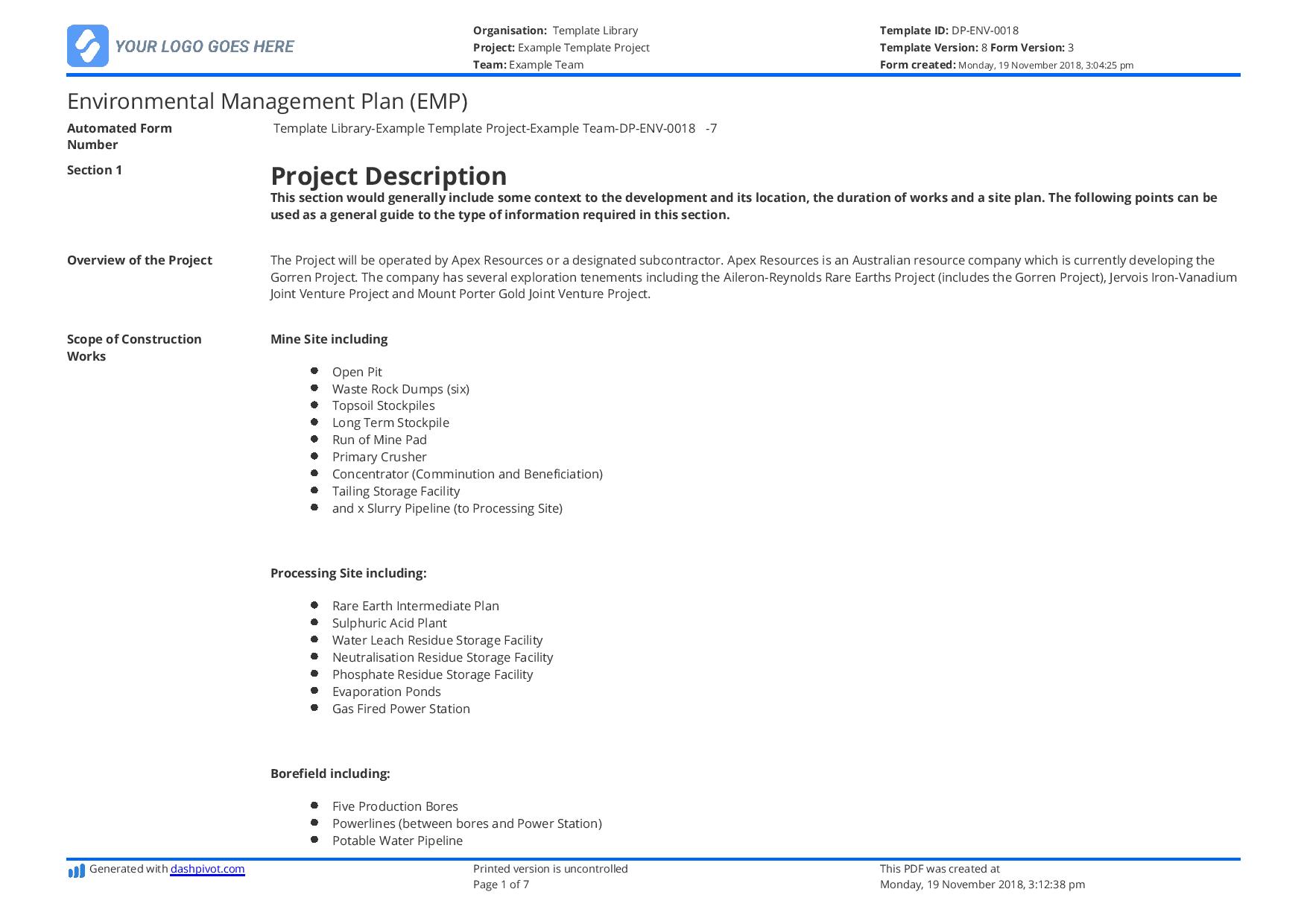 So how can you use this environmental management plan for yourself?
See how you can use this smart environmental management plan template below. Click on the EMP entry and try editing the template.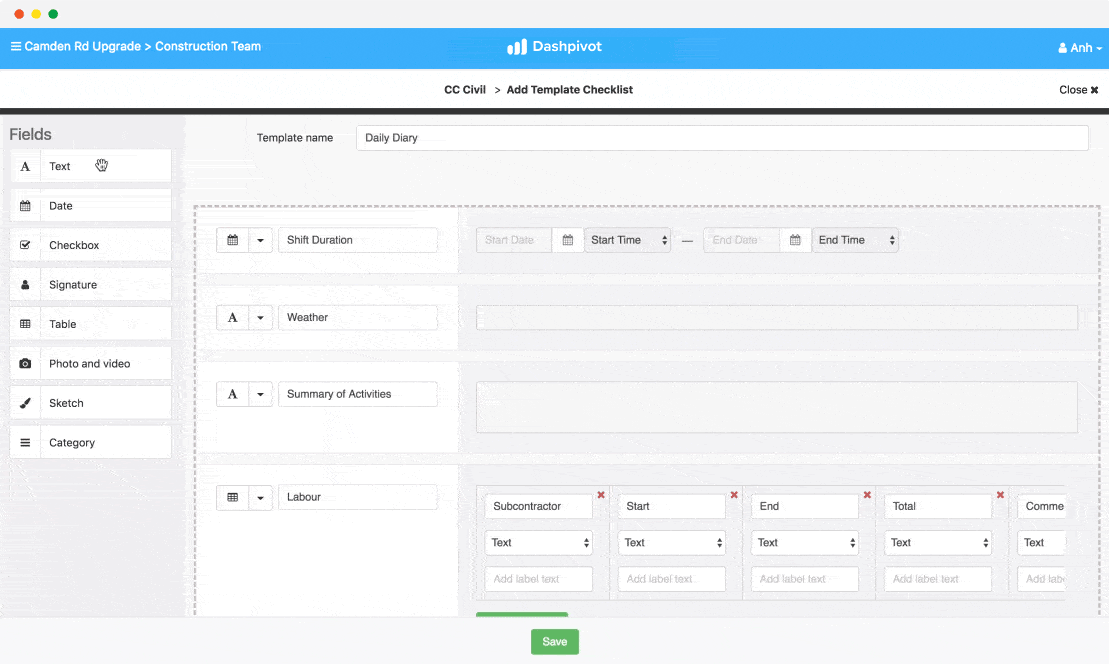 Use this environmental management plan for construction [or other] projects for free.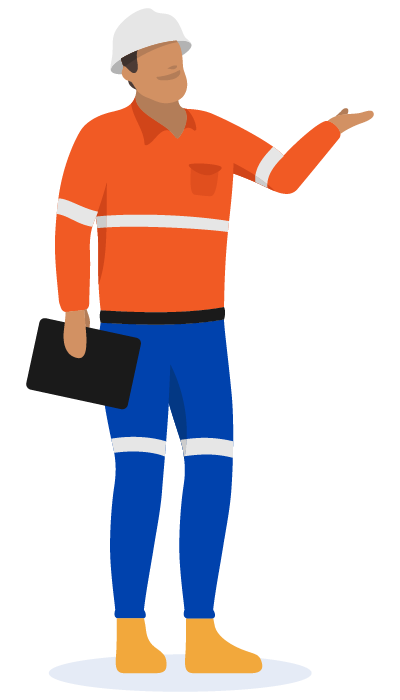 This environmental management plan is created in and powered by Dashpivot:
Download, print or send your environmental management plans as excel or PDF documents with your logo and brand colours.
Edit or add your own management plan fields with simple drag-and-drop functionality.
Store and manage your environmental management plans in the cloud, where they are secure and organised automatically.
Invite multiple people to add to and edit your EMP, ensuring you are all working on the same latest version.
Add attachments and photos to your plan.
Dashpivot is user friendly environmental management software used companies in over 70 countries.

People in 70+ countries use this environmental management system to improve how they manage the environment.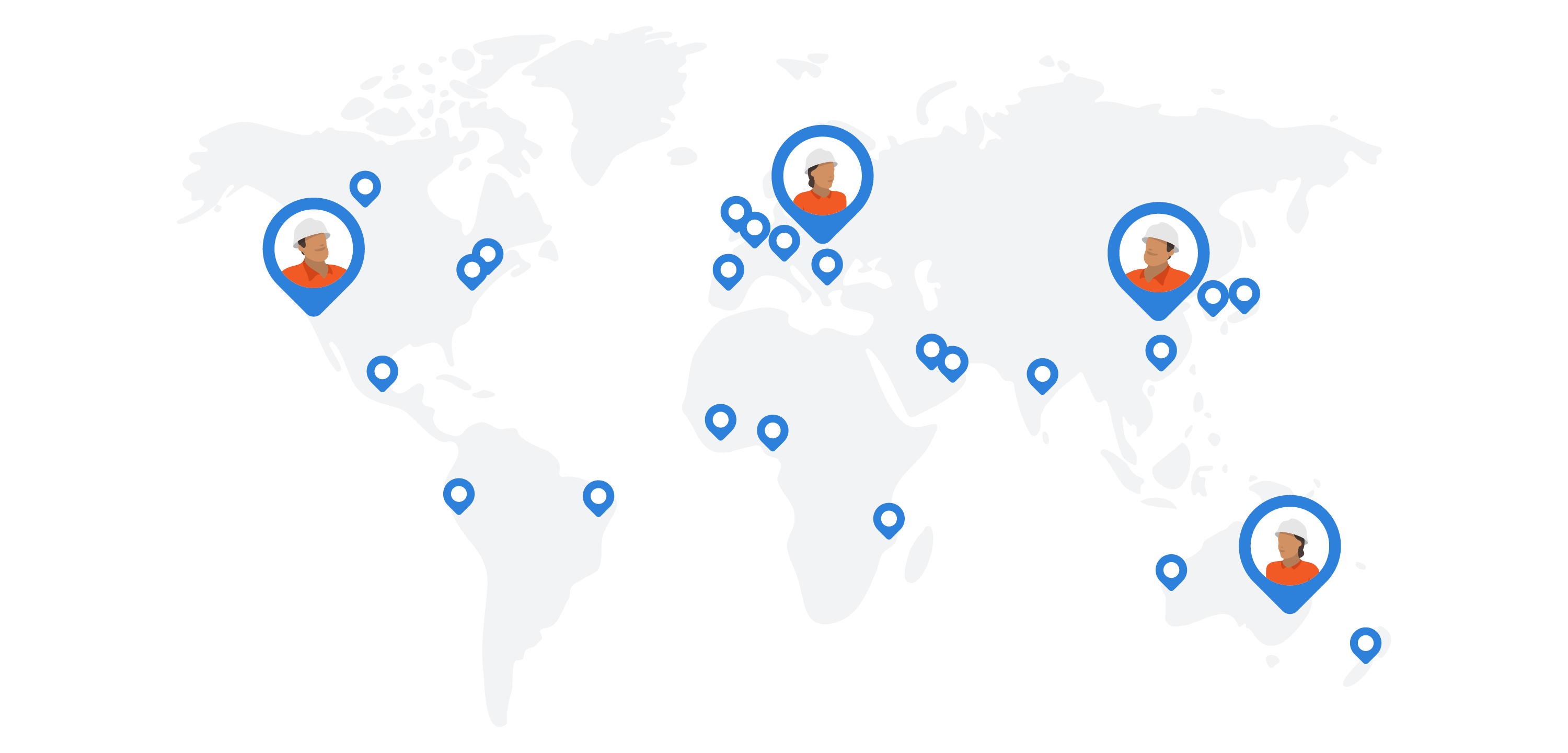 Sitemate is the industries most flexible project management software. See how it can streamline your projects, teams and forms today.