Quality – Letter to contractor for defective work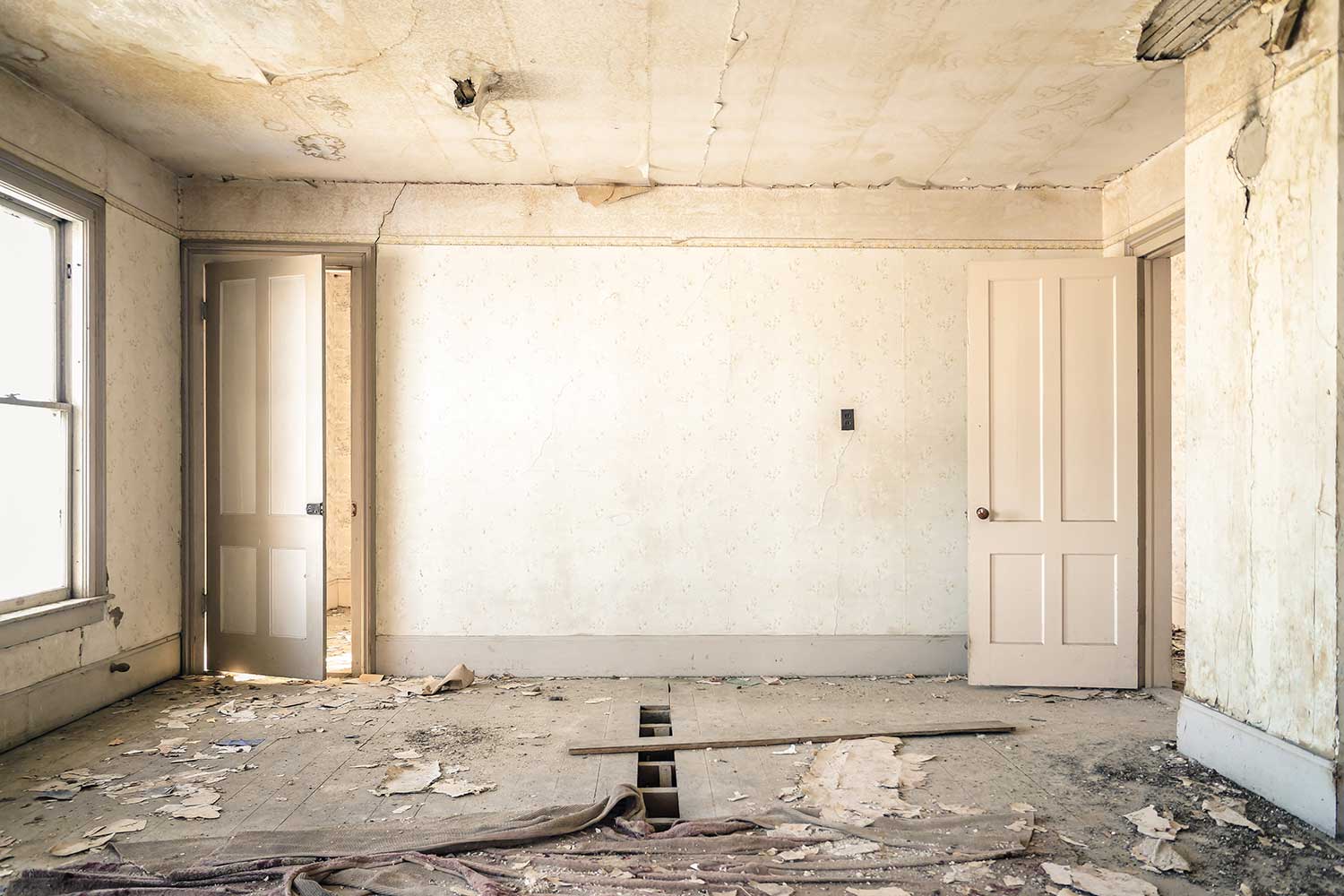 Letter to contractor for defective work
How to manage letters to your contractor for defective work
Contractors are typically experienced at the type of work they conduct, and experienced in managing projects effectively. But even the best and more reliable contractors can deliver a project or asset with some form of defective work.
Defects are often picked up and rectified during the lifecycle of a project, but there are some instances where defects go unnoticed until a final walk through is conducted or until after the project is complete.
Defects are obviously frustrating for all parties - including the contractor. Contractor's don't want to double-handle work or 'waste' their resources on going back over work - and clients and owners definitely don't want to have to deal with asset defects.
What's important when managing letters to contractors for defective work is to effectively communicate the defect and issue in a diplomatic manner which leaves little room for interpretation.
The sooner all parties can agree on what the defective work is, who's responsible and how it will be rectified, the sooner issues are solved and everyone can continue working happy.
The two methods of communicating defective work to contractors below illustrate the tone and clarity which should be included in your letter to contractor for defective work.
The right way to send a letter to contractors for defective work
While the title of this article is a 'letter to contractor for defective work', and while many companies to still lean on and rely on letters for formal communications like this, we have seen better results when companies issue 'letters' in the form of structured documents, which allow for more detail, proof and transparency around the defective work being covered.
The letter to contractor for defective work below is a 'letter' which resembles your other site and project documents, similar to a normal defect report or similar.
There are a few distinct and useful sections contained within this defective work template, starting with some instructions around how the document should and shouldn't be filled in.
After this, there is a table section for the defective work which the contractor has 'agreed' is defective, and 'agreed' to rectify after practical completion.
The agreed defects table features 3 defective work issues in this case, which have detailed descriptions, dates for rectification, and photo proof.
You can instantly see the value in a table like this, which enables clients or parties to quickly add new defective work issues and to reference them with photos and videos. This type of record keeping drastically reduces disputes and other communication issues which naturally arise when you send your contractors actual letters.
The next section of this template focuses on defective work which the contractor has NOT agreed to. You'll notice that this table has a column for the contractor to describe why the defective work is not their responsibility (or clarify some other issue).
This happens on many projects, and a framework like this which can be used and shared online enables contractors and other parties to easily and clearly clarify issues over official documents.
And finally, every document which features work and contract related issues should be signed off. This letter to the contractor for defective work will be signed off by both the owner, and the contractor.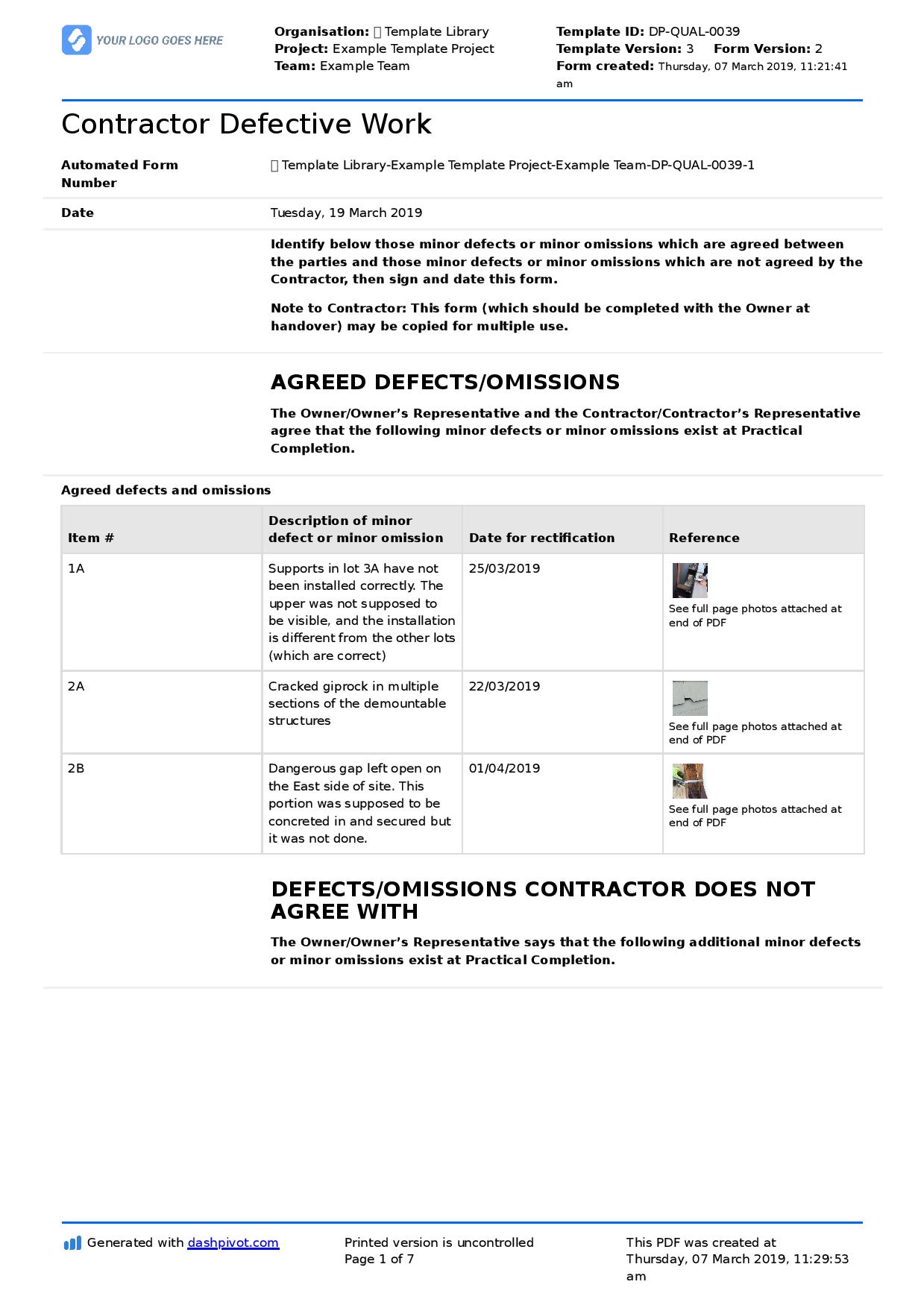 Use this defective work template for free.
A traditional letter to contractor for defective work sample
The other more traditional way of communicating defective work with contractors is through physical or email letters.
There is an example letter to contractor for defective work below, which you can use a framework for your own letters.
You'll notice that the traditional letter still covers all of the important details regarding the defect including what the defect is and the date it's required to be rectified by, by the basic latter or email method doesn't have the supporting evidence or structure made possible by a digital document.
While not as comprehensive as the defective work 'letter' above, this form of communication can work for single defects and one-offs. But you may want to incorporate this type of communication into your quality management system or software in order to consolidate your records.
[Insert date]
The Contractor,
[Insert the name of the Contractor]
[Insert the Contractor's address]
Attention: [Insert the name of the Contractor's nominated representative]
[Insert the Contract/Project name]
INSTRUCTION RE: DEFECTIVE WORK
I refer to our discussions on [Insert date], when discussions took place concerning the following Defect in the work under the Contract:
[Insert details of the Defect]
This is an instruction, in accordance with Clause [X] of the General Conditions of Contract, to make good this Defect by [Insert date]. Please note that access will be available to carry out this work. Include any requirements for notification and coordination with the client.
Before starting work, please provide evidence that you hold workers compensation, Works and public liability insurance meeting the terms specified in Clause [X] of the General Conditions of Contract.
Note that, if you do not make good this Defect by the time specified, the Principal may do so without further notice, and the cost will become a debt due and payable by the Contractor to the Principal.
Yours sincerely,
[Insert the name of the Authorised Person]
Signature
Minimise defective work throughout the lifecycle of the project to avoid end of project headaches
Every project party (including owners) want to avoid letters to contractors regarding defective work. Defective work costs the contractor money and delays the handing over or completion of an asset.
The best and most reliable way of avoiding having to send and manage these letters and communications is to better manage quality throughout the life of the project.
While easier said than done, improving your quality processes and procedures can help you catch issues before practical completion.
And quality management software and defect management tools can help here.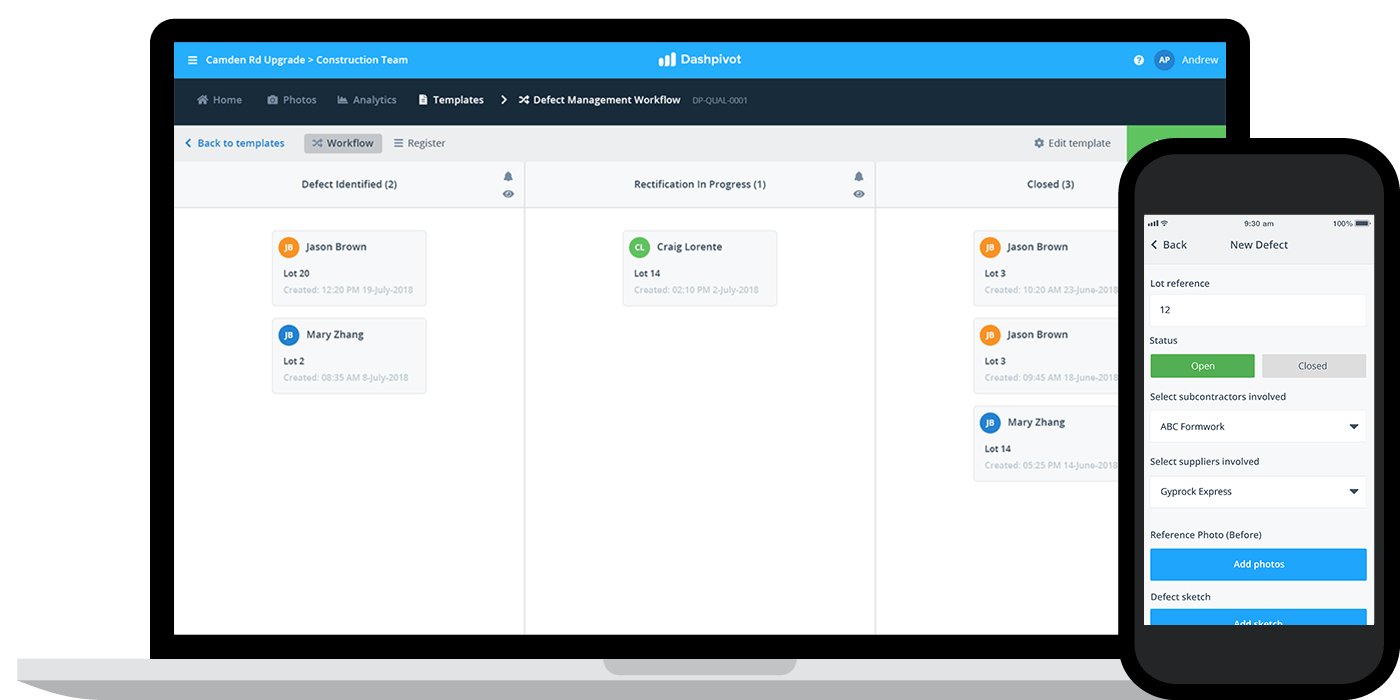 These types of systems streamline and standardise quality processes across projects - or both internal and external teams.
Where quality issues and defective work might have snuck through in the past, construction quality specialists and other personnel involved in project management who use technology are able to better cover and uncover their projects.
You can see how a client/asset owner was able to use Dashpivot to cover contractor and project quality on 150 sites at the same time here in this case study.
Managing these sites manually, and generating letters and manual documents requires a lot of time and admin. This time takes time away from better observations and better decision making, resulting in more and more issues, delays and end of project defective work headaches.
Avoiding writing letters to contractors for defective work completely is almost impossible - as is a contractor completely avoiding completing any defective work.
But all parties on a project can seek to improve project quality management in order to mitigate the chances of large amounts of defective work and disputes accumulating towards the end of a project.
And all parties should work together to improve how they communicate and solve defective work, whether that be through a traditional letter to contractor for defective work - or a defective work document like the one you saw above.
See how you can easily streamline your systems and processes with Sitemate today