Site Observation Report template - Easily customisable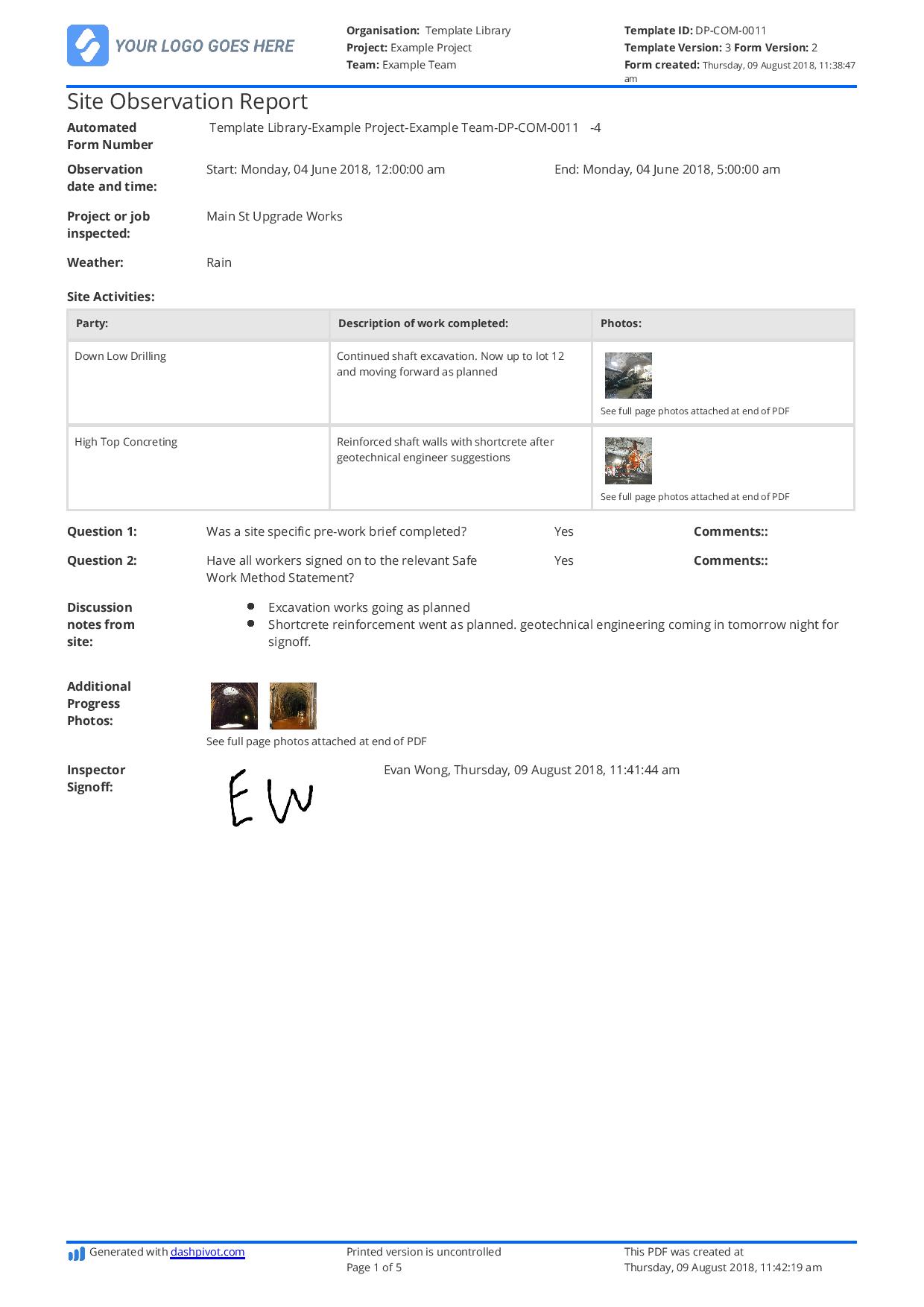 How does this digital site observation template work?
See how this smart site observation template works below. Click on a form to open it, toggle between list & register view - and even edit the template yourself.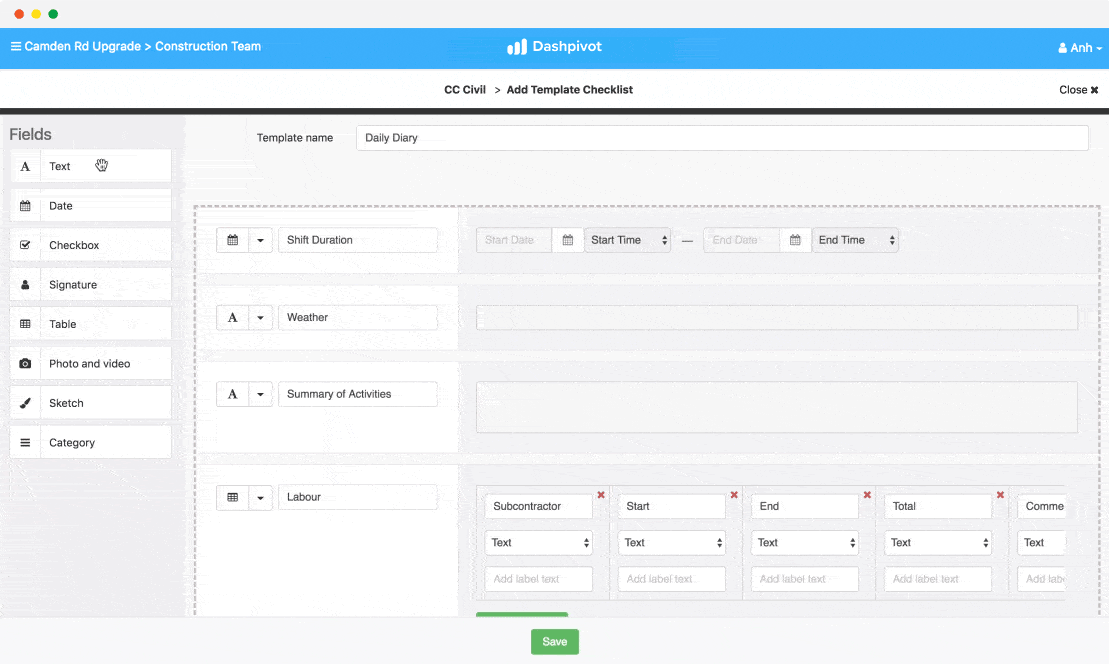 Use this better site observation report template for free.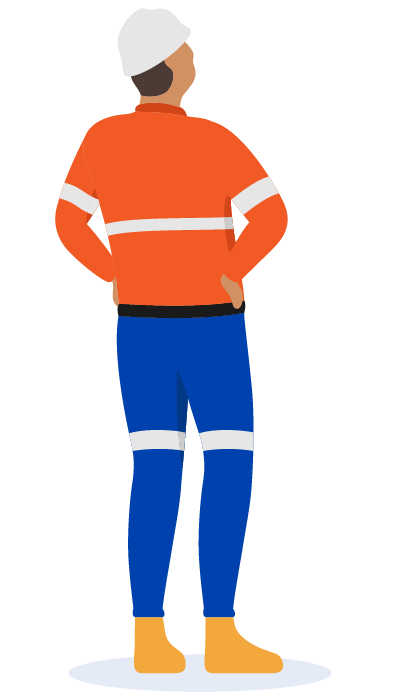 This site observation report template is created and edited in Dashpivot - which is powered by Sitemate project management software.
Edit or add observation report fields with simple drag-and-drop functionality.
Access and complete the site observation report from anywhere - on laptop, mobile or tablet.
Take and add supporting photos and attachments to the form in the office or directly on site.
Instantly format your completed observation reports into list view or register view.
Download, print or send your site observation reports as custom branded excel or PDF documents.
See analytics dashboards & get new insights on real-time production data.
Dashpivot is user friendly commercial management software used by thousands of engineers, foremen and project managers.

Other popular Commercial templates you can start using for free now.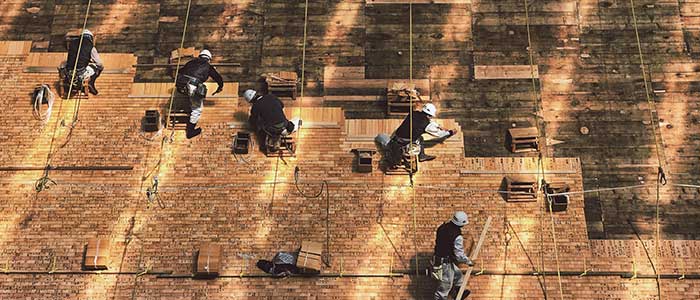 Construction Site Daily Progress Report template
Better record and track daily progress to avoid end of project blowouts and headaches.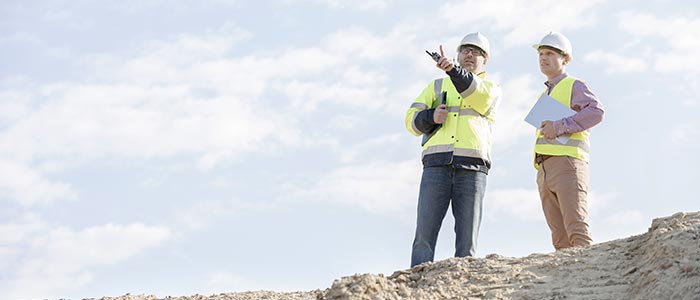 Delay Analysis Report template
Detail those site delay events with this flexible template.
People in 70+ countries use this commercial management software to improve how they do work every day.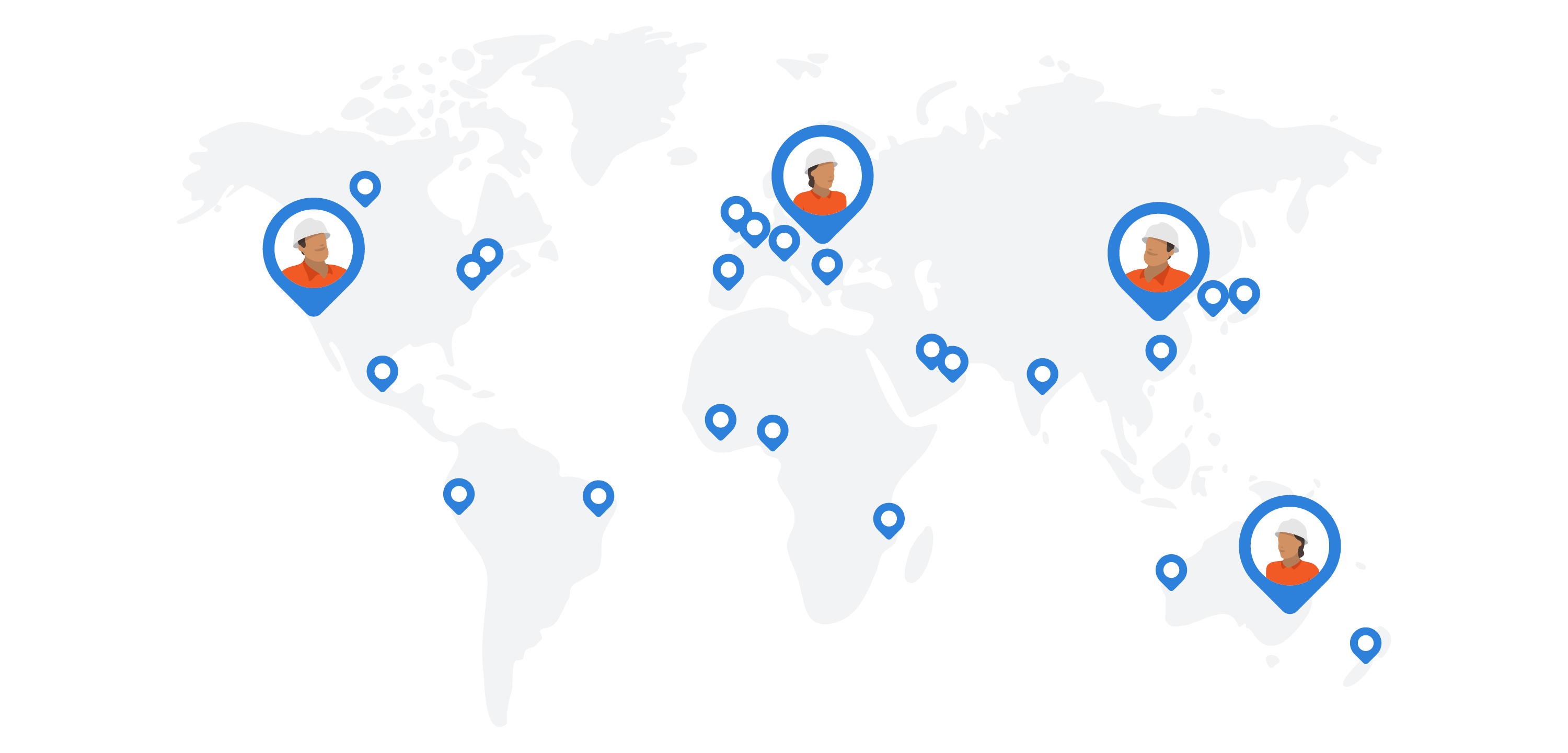 Start easily streamlining your processes with Sitemate today