Quality – Quality policy statement construction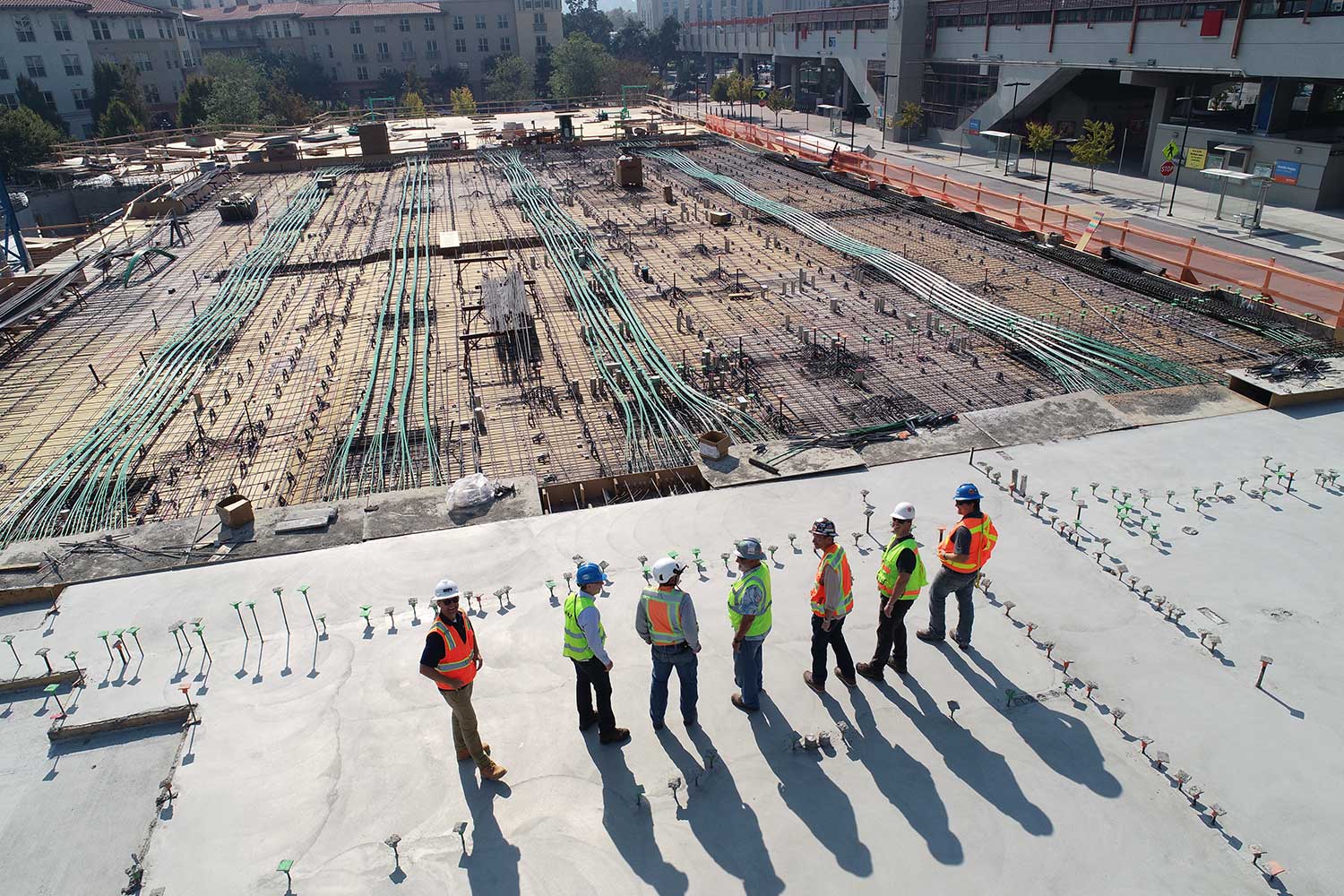 Quality policy statement in construction
What is a construction quality policy statement?
A quality policy statement for construction is a short document which outlines what quality means to a specific construction company. The length and detail of the quality statement can vary from construction company to construction company, but the contents are generally quite similar in that the statement covers 'quality' across important aspects of the construction value chain including:
Customer needs
Service and experience
Compliance
Health and safety
Defect management
Testing
Waste management
Environmental quality
Sourcing and supplies
Construction quality policies tend to centre on these things, and represent the principles behind the companies approach to them.
The quality statements made by construction companies can often be interpreted as their promise as a company, to deliver their projects in a manner consistent with their quality statement.
Having a good quality statement is important, but living and breathing the promise is more important, as the daily processes and procedures workers and teams engage in become the company's reputation - as well as dictate whether it's quality and other formal statements can be 'trusted'.
Example construction policy statements
There are plenty of great quality policy statement examples out there on the internet, as most companies publish their quality statements in their about sections or similar.
We are going to dive into 3 quality policy statements specific to the construction industry below. You can look for specific snippets you like from each example and combine elements to create your statement. But the way to make the best statement for your company is to take the core elements and structure of a couple of good statements, tear them down and add in all of your own detail.
A quality policy statement should represent the principles of a specific company, and principles are very personal and important to specific business, as they are kind of like their personalities.
The best statements are also those which are detailed and relevant to the specific industry and activities being spoken about. A quality policy statement for construction companies should look different to one for a food manufacturing company - although there may be some high level overlap.
Waterway Constructions
Waterways Construction quality statement is a great example of a well-written and relevant quality policy statement for construction, and it reads:
Waterway Constructions specialises in the provision of construction and maintenance services of maritime structures including wharves, bridges, navigation aids and related building works to its clients, whilst maintaining the highest ethical, safety, environmental and professional standards.
Our objectives are to:
provide exceptional service and reliability
provide quality workmanship by committed and trained personnel
provide value for money using only suitable quality materials.
satisfy our clients' requirements, industry regulators and staff, and
provide these services in a professional and ethically responsible manner.
To achieve these objectives and satisfy the expectations of clients, Waterway Constructions is committed to implementing and maintaining an Integrated Business Management System which is based on ISO 9001 and which incorporates the requirements of AS/NZS 4801 in relation to Workplace Health and Safety and ISO 14001 in relation to Environmental Management.
Waterway Constructions Senior Management Team are committed to demonstrating leadership with respect to the quality management system and taking accountability for the effectiveness of the system. The Senior Management Team will also support other relevant management roles to demonstrate their leadership as it applies to their area of responsibility. Senior Management will also ensure the integration of the quality management system into the organisations business processes and promote the use of a process approach and risk- based thinking.
Matters for improvement in any area are to be identified and acted on with professional efficiency.  Resources, both technical and human will be focused towards the prevention of quality deficiencies in order to satisfy the organisational goal of "right first time ... every time".   Waterway Constructions is committed to continual improvement involving ongoing monitoring, review and training.  Formal and measurable quality objectives are established and reviewed on a 6 monthly basis.
The successful operation of the quality management system relies upon the co-operation and involvement of personnel at all levels. Our commitment to quality will ensure the continued success of Waterway Constructions and the satisfaction of clients, regulators and staff.
You can see from their quality statement that they cover many of the elements we talked about in the opening section including:
Service
Materials and supplies
Satisfying customers and other stakeholders
Defects
Continuous improvement
Interestingly and powerfully, the statement also places an onus on management responsibility, which brings some accountability to the statement and helps readers feel as though these principles will be enforced across the company.
This construction company is also able to draw attention to their current quality compliance and accreditations in the form of ISO 9001 and ISO 14001.
These are strong indicators on top of the written statement that this company is fulfilling its promise every day - and gives the readers more confidence that they will continue to do so.
For many reasons, this is a very strong quality policy statement for any construction company.
David Payne Constructions
Another example of a well structured quality policy statement in construction is David Payne.
Once you look at the below statement, you will already start to see the patterns of most construction quality statements.
The management of David Payne Constructions have defined and documented the following commitment with respect to quality. Every staff member has the responsibility to ensure that the intentions of this policy statement are understood, applied and maintained within their own activity area. David Payne Constructions have made a commitment:
To use the disciplines of ISO 9001 to develop and maintain the processes needed to produce a level of construction and project management of a consistent standard of quality and at competitive cost
To foster good relationships with clients by effective communications with clients and encouraging feedback.
To continually improve the effectiveness of the Integrated Management System.
To document and measure quality objectives and targets through internal audit and management review.
To deliver construction services in accordance with the specifications and requirements of our clients.
That every employee constantly aims to improve the overall quality of Company products and services.
By adopting this philosophy, the clients of David Payne Constructions will be assured of an excellent standard of completed projects and services in accordance with specifications and contracts. Management has the ultimate responsibility to maintain the quality policy and shall promote all initiatives to attain and improve quality to:
Give all personnel adequate information and training to enable all tasks to be undertaken with a consistent standard of quality.
Ensure that excellent relations between the Company and employees are maintained.
This quality statement also affirms:
Managements responsibility and commitment to quality
The company meeting quality standards
Continuous improvement to operations and the integrated management system
To meet customer/client expectations
A good feature of this quality statement is the reference towards all employees and every part of the business being committed to quality, as it's the guys on the ground and on site who are mostly responsible for delivering the actual work.
A template for your construction quality statement
The above two examples of construction quality statements should give you a good and reliable framework for your statement, and you can find countless other examples on the web as well.
Understanding the key elements of quality as it pertains to your operations and then making a neat and well-worded statement of about 1 page is a great way to build a great quality statement for your construction company.
Delivering on your promised quality policy
Making a promise of quality is of course the easiest part of maintaining quality across teams of people, many projects and thousands of moving pieces.
As you saw in the two statements above, both companies mentioned and drew attention to their quality management systems.
Having a smart and reliable quality system which is compliant with the highest standards set in the construction industry as well as easily manageable is the best way to align your processes and procedures with your principles and intentions.
Delivering projects is hard work, and delivering them with all of these promises is even harder.
If you are struggling to reach the heights set by your construction quality policy statement, and struggling to stay on top of quality processes and operations, then take a look at streamlining and automating many of these critical components through dedicated ISO document control and quality software.
These systems can help companies of all sizes to document, organise and track quality more easily than ever before, connecting their principles and plans from the office to the construction site in real-time - and making continuous improvement a promise you can make and adhere to on every project.
People in 100+ countries use this quality management system to improve the quality and outcomes of their work.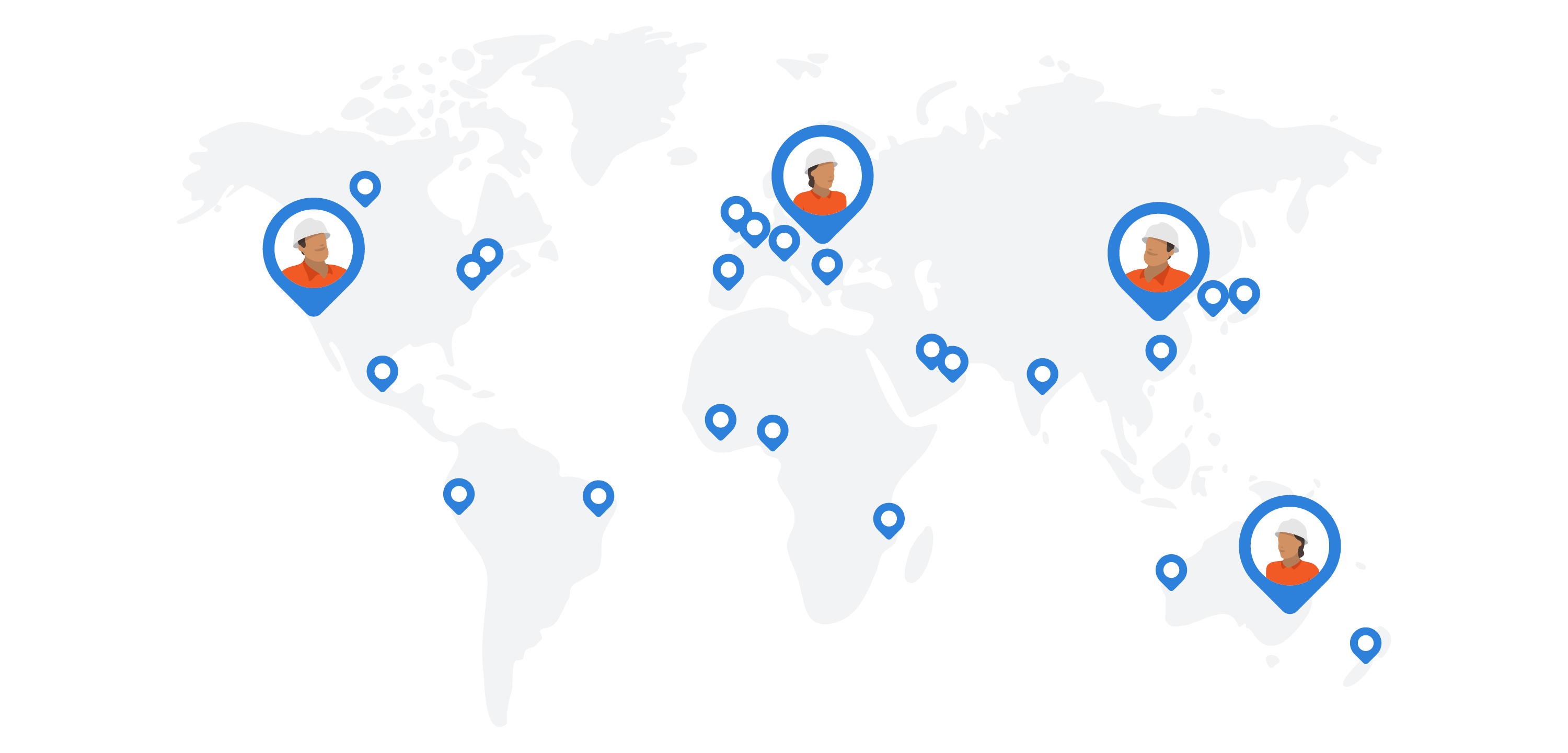 See how you can easily streamline your systems and processes with Sitemate today