Safety – Incident register definition and format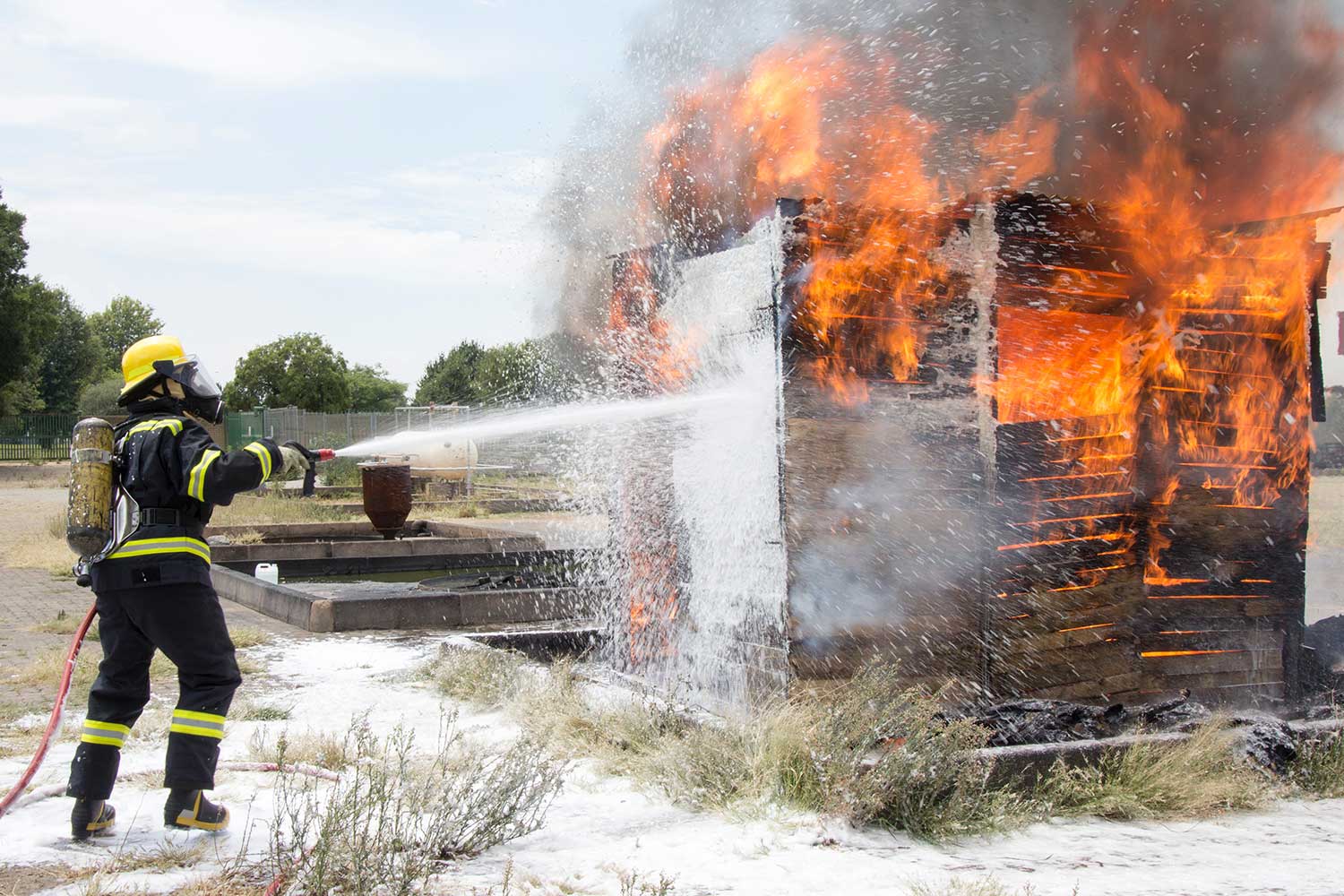 Incident register definition - and a proven incident register example
What is the definition of an incident register?
Incidents occur on sites around the world, all the time. These incidents vary in severity, from near miss incidents all the way through the spectrum to life threatening injuries.
Because there is so many incidents in the industries, and so many potential hazards and ways to get injured, companies, management and workers must document and record this incidents somewhere in order to understand what's been happening, what's going wrong - and how to improve.
The definition of an incident register is a document or record of all the types and occurrences of incidents which have taken place on a select project, site or team.
Incident registers are relied on by thousands of companies the world over to store and keep track of the incidents which have taken place - and to keep tabs on their safety performance.
Why keep an incident register when your workers fill in incident notification forms on site?
Because the register summarises all of the incidents in one consolidated place. This is much better for standardised and compliant record keeping - and keeps everyone on the same page.
Here's an example of an incident register
Incident registers can vary in their length and comprehensiveness, keeping in mind that the whole point of the register is to summarise all of the incidents in a way which is easily digestible but also a comprehensive reference point for tracing incidents back and seeing patterns of performance.
An incident register will contain a bunch of requisite information which enables good record keeping such as the project name and supervisor or manager on site, as well as the incident data and time.
Beyond this, the incident register will drill down into the details of the incident itself, which we will cover in the next section. Look below for a visual example of the incident register which can be expanded by clicking the button in the centre of the document.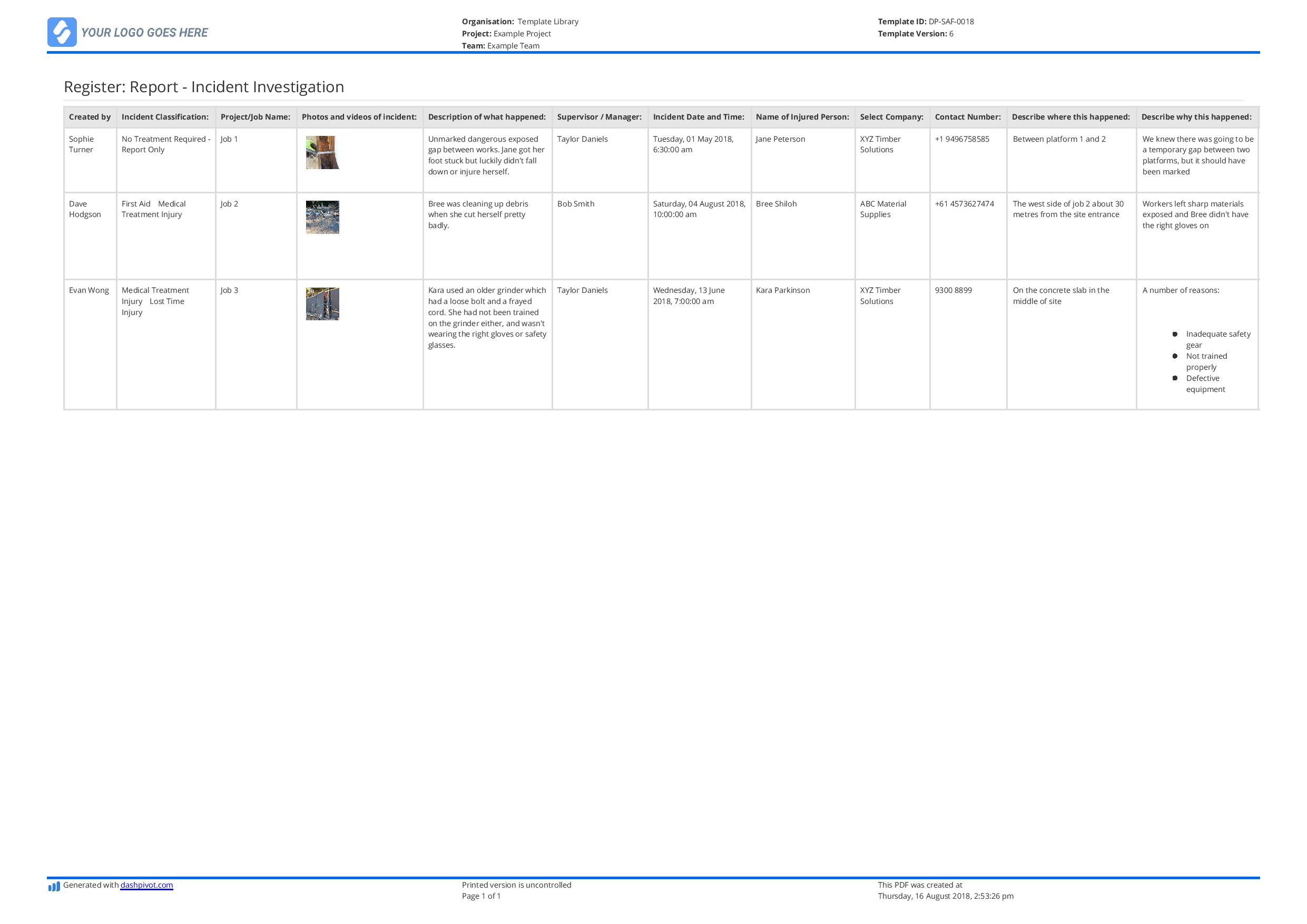 Use and edit this free incident register template now.
What does your incident register need to include?
The information you include in your incident register will be 'pulled' from your incident notification forms. So the columns and 'properties' associated with each incident will stem from the information people are capturing in the field.
So what you include in your incident register will need to be included and completed in your forms too. In order to build strong incident records which you can learn from and rely on, your register columns should cover:
The incident classification - classifying incidents into categories is a shortcut to understanding the extent of the incident, but is also invaluable for grouping incidents to see what safety areas need the most improvement
A description of what happened - categorising an incident isn't enough. For the people who weren't on site, it's critical to get more context about what (and more importantly why) the incident happened
A description of where this happened - location can be narrow down the causes and issues on site, and make investigations more fruitful
Describe why this happened - to the best of the observer, supervisor or safety managers ability, describe why this happened, focusing on the root causes rather than blaming a person
Outline corrective actions - incident registers should be a mechanism for looking back into the past in order to make smarter decisions about the future. Every incident should inspire or encourage corrective actions to prevent it happening again
The details and specifics of these register columns and categories will differ depending on the type of projects and work you are engaging in, but the bones of the register will remain largely the same.
Creating and maintaining your risk register with safety management software
Managing incident notifications in the field, and incident registers in the office, and keeping track of all the moving safety pieces can be difficult for the most resourceful or resource heavy teams.
Luckily, there are more efficient ways to gather, organise and analyse safety data in order to improve your safety performance.
One of these ways is through incident report software.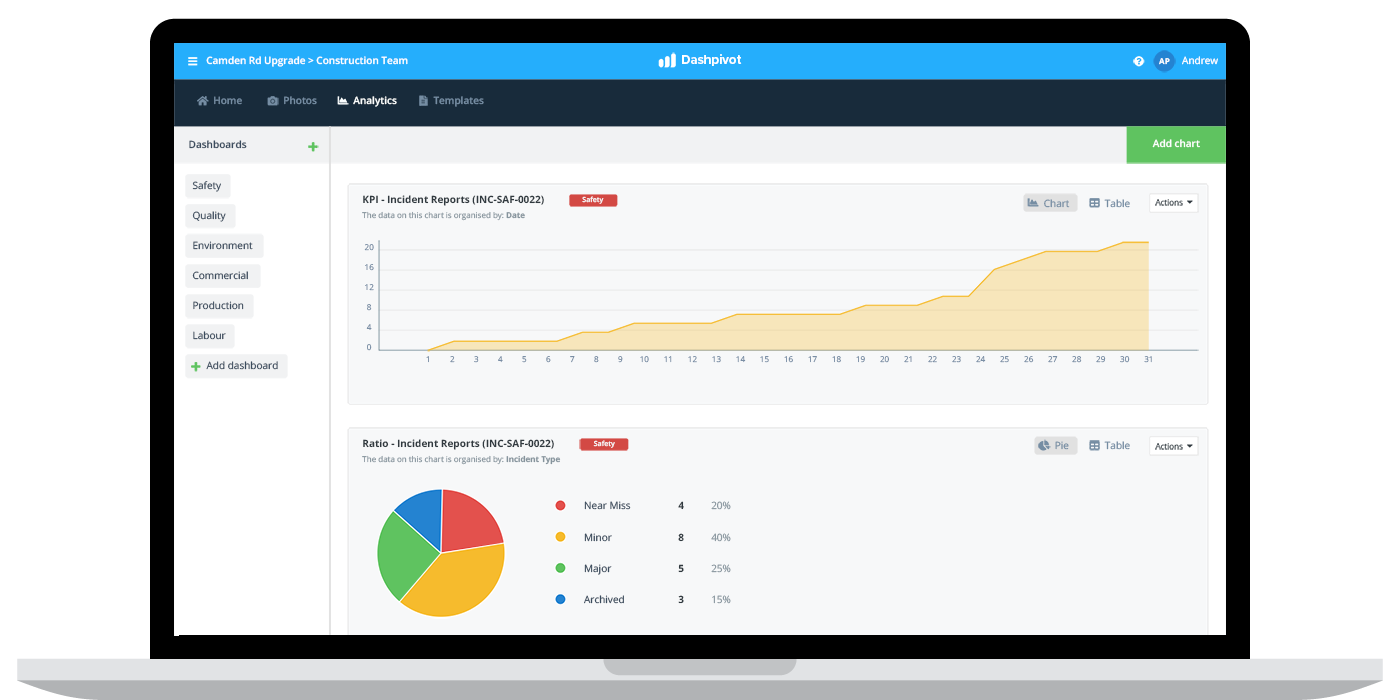 This software can take care of most of the admin and record keeping, as well as automating your workflows and safety analysis for you.
You can standardise site data collection with digital forms which can be filled out on mobile or tablet. This forms feed straight into your incident register, so that when someone 'files' an incident, the register is automatically updated.
And then you can move this same data into dashboards and charts which illustrate and display incident analytics and safety data like the number of incidents which have taken place and who's responsible for those incidents.
On top of this, other site information is also stored in the platform (photos, forms, drawings etc.) so that you can access and find everything in one place, instead of bouncing back and forth between word docs, excel spreadsheets, folders and standalone apps.
Safety management software gives you the power to streamline all of your safety activities and get new and accurate insights into what's going on (in real-time) and how to improve.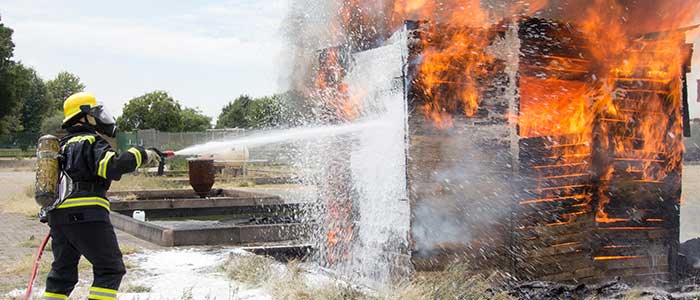 Incident Register template
Did another incident occur? Put it in this register - which is the reference point for all incidents and future investigations.
See the template →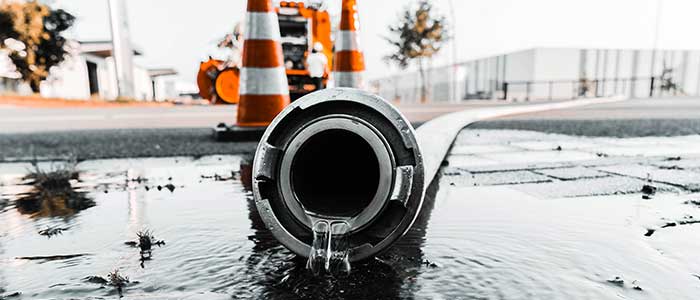 Hazard Register template
Summarise all project risks in this register to prevent and mitigate future occurence.
See the template →
See how you can easily streamline your systems and processes with Sitemate today