The best hazard reporting app for the field
Streamline how you and your teams document, manage and action your hazards to improve safety in the field and compliance across your operations.
Streamlining companies, projects and teams of every size
Create the perfect hazard reporting structure and templates
A flexible hazard reporting app enables you to build the forms and workflows you want quickly and easily.
With text fields, date fields, dropdown lists, tables, photos, digital signatures and more, the system replaces clunky word docs, PDFs and excel sheets with digital documents which make everyones lives easier.
Convert your existing docs into the system automatically, or create or edit best practice templates with drag-and-drop functionality.
Complete, update and share hazard reports from the app at any time
Enable workers to fill out hazard reports no matter where they are using any computer, mobile or tablet.
Deploy specific templates to specific projects and sites so that each worker has constant access to the templates they need to document hazards in an accurate and compliant manner.
The app is quick and simple to use so that moving away from existing systems, PDFs and paper is a  no-brainer.
Make hazard reports always and easily accessible for anyone on site
A good hazard reporting app connects what's planned in the office with what's happening on site.
Enable workers or visitors to access and submit hazard report forms in a few clicks via QR code posters or shared weblinks.
If you update your hazard report form template, that update will automatically be pushed to the forms people are accessing - meaning full control and compliance as well as ease of use.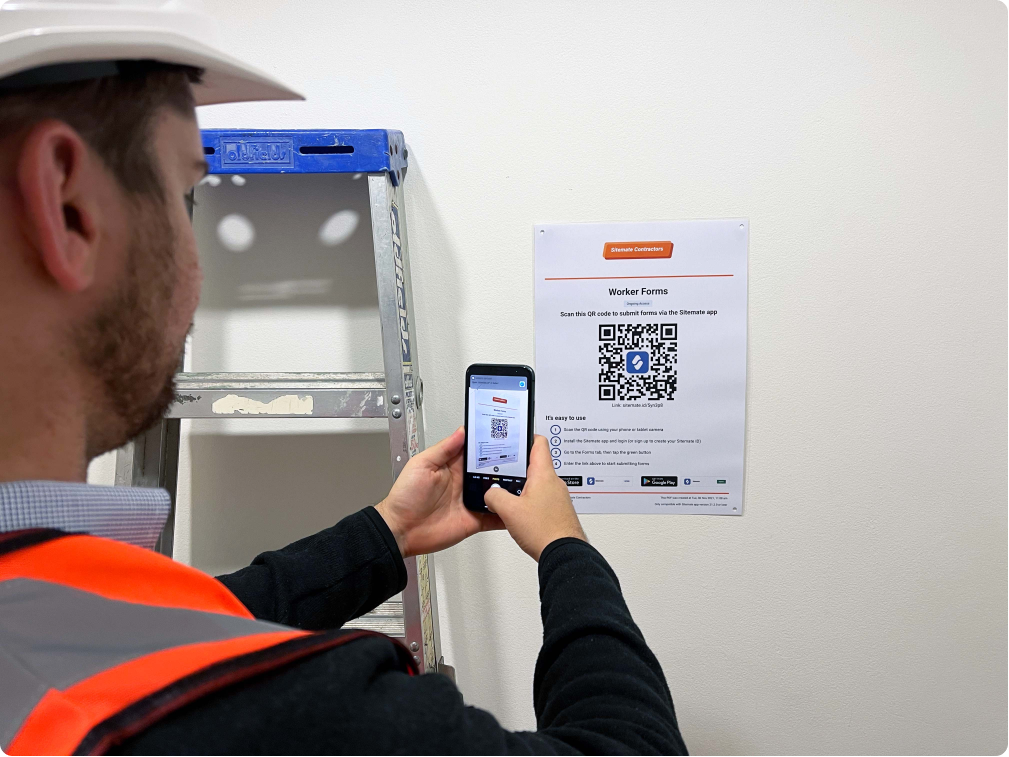 Take and attach proof and evidence in real-time which all lives in a single database
Photos and videos can often tell a broader story than words, and workers can easily take photos and capture videos using the one app.
When captured inside of a specific hazard report, the photos are always attached to that report, and come stamped with crucial details like where it was taken, who took it and any comments or tags as well.
Streamline hazard and safety communication so nothing can get missed or forgotten
Hazard reporting often requires prioritisation or action from a manager or other person.
Using the hazard reporting app, you can automate many of these communications or escalations through workflows.
This way, the right person or people get instant notifications when there is a hazard for review or action and you can see where hazards are being delayed or bottlenecked.
Download, print or send any hazard reporting from the app in one click
All of the hazard reports captured inside of the app (or any safety document or form in the system) can be instantly exported into a PDF or CSV format.
Professionally formatted and automatically stamped with your company logo and colours, the system keeps all of your documents looking clean and professional.
Try the hazard reporting app for free
Streamline hazard management in the office too with powerful features and automation
Timeline view
View all of your hazard reports in a timeline view, which is updated in real-time.
Workflow view
See the status of specific hazard reports and spot delays and other issues.
Register view
Display your safety records in a register style view to filter and find specific details quickly.
Track key hazard and safety KPIs automatically
The hazard reporting app combines all of the data being collected automatically, so that you can display it in organised dashboards and charts.
You can track things like how many hazards have been reported, the severity of those hazards and more. With each new hazard report, your analytics are updated automatically so you always have the information you need to make good and informed decisions.
An award winning app, as voted by people like you.
Best Value – EHS Management
Best Ease of Use – EHS Management
Ease of Use – Project Management
---
Source: Capterra software reviews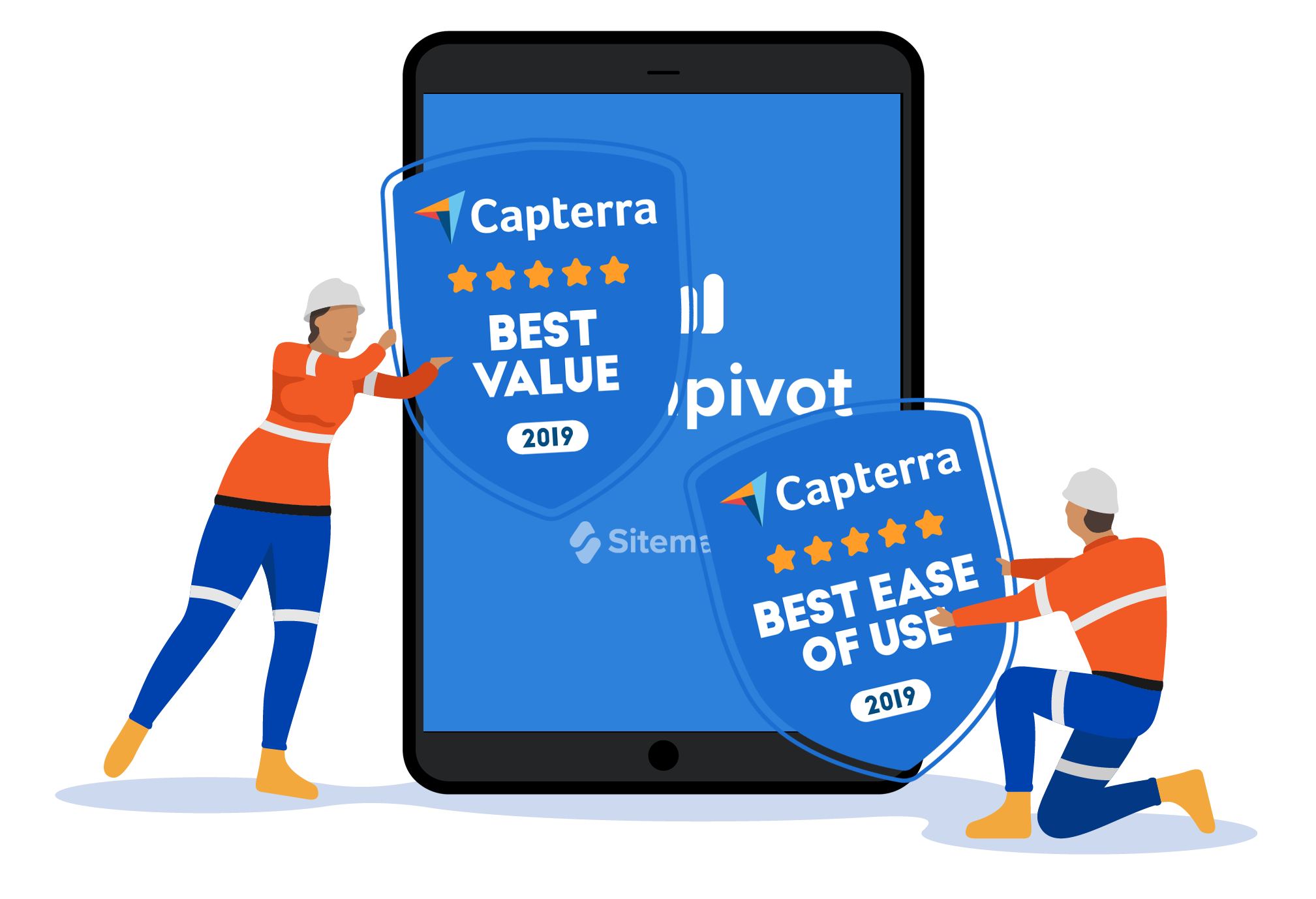 Try the hazard reporting app for yourself for free