Improve your safety performance and productivity at once by using digital safety inspections.
Streamlining companies, projects and teams of every size
The quick, easy and powerful safety inspections app
Create standardised safety inspections
Improve your safety performance and productivity at once by using digital site inspections to improve the quality and clarity of your inspections to establish and maintain high standards of safety.
Use the free safety inspection template or create your own with the drag and drop builder.
Record and access safety inspections on mobile
Access and complete your safety inspections from anywhere, with all of your inspection records being safely documented and stored in the cloud.
The iOS and Android apps were designed to make completing a safety inspection as simple and quick as possible while you have more controls and features on the computer.
Create well documented safety inspections with photos and videos
Capture detailed site inspection photos with GPS location, markups and apply photo tags for simple lookup and reference later.
Any hazards on site can be documented via photos or video and attached directly to safety inspections for quick corrective actions.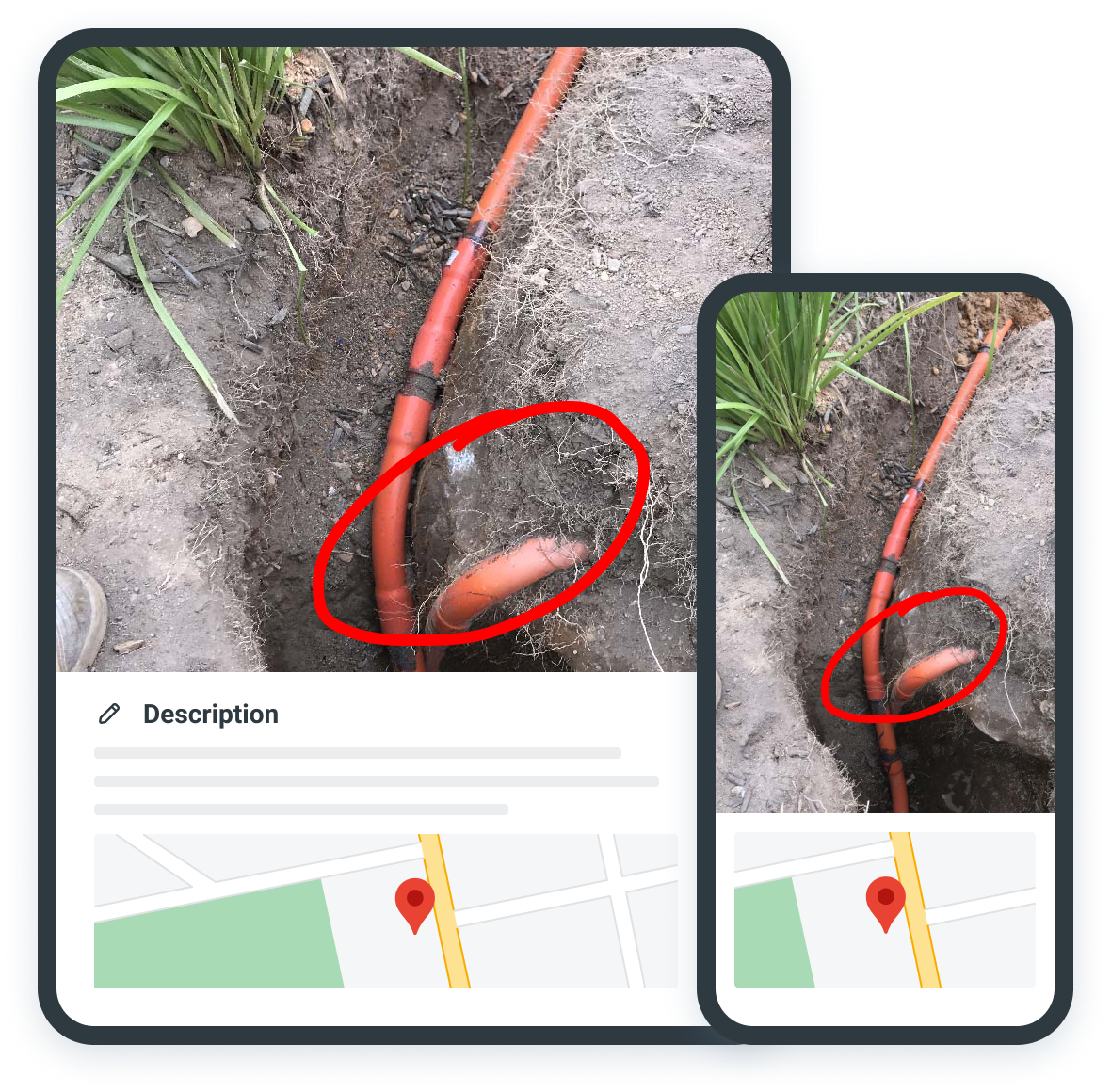 Conduct safety inspections with workflows and automated notifications
Easily rectify issues found within the inspection itself or initiate corrective action workflows to ensure everything is captured and actioned.
Automated workflows move the status of the inspection with signoff approval needed to complete the safety inspection.
Quickly and easily share completed safety inspections
Instantly print, download or send any of your safety inspections as perfectly formatted CSV or PDF documents directly from site or in the office.
Every export has your logo and company colours, so everything stays standardised and professional.
Track inspection data and get new insights about safety
Instantly capture, organise and analyse inspection data direct from the field with targeted Dashpivot inspections and analytics.
Use breakdowns and filters to categorise safety items and frequency of inspections.
Completely eliminate double-handling of your safety inspections
Always be in control of safety inspections by utilising the Timeline and Register views.
Timeline view
View a chronological list of safety inspections with tags such as location, team or project to help with organisation.
Register view
View all safety inspection information in a spreadsheet view to see a summary of data at a glance.
More than 'just' a safety inspection app - if you want it to be
Are you managing multiple tools, sheets or documents to manage your safety processes?
Dashpivot is a flexible platform which has multiple health and safety use cases such as pre starts, toolbox talks, job hazard analysis and more.
Use Dashpivot for just safety inspections, or streamline your entire health and safety workflow.
Try the safety inspection app and software for yourself for free