Simple & smart incident report software
Streamline how incident reports are accessed, documented, organised and tracked to improve worker safety and improve safety compliance.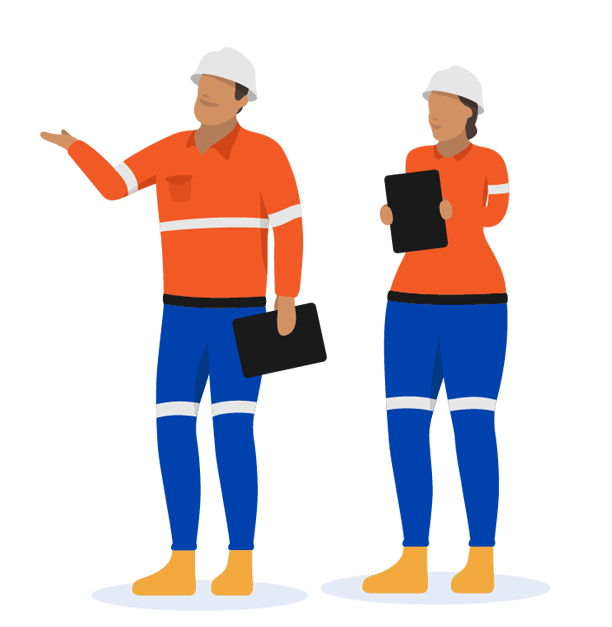 Streamlining companies, projects and teams of every size
Electronic incident report forms
Build the perfect incident report framework for your projects and teams, so that you can keep your incident capture and information accurate and standardised.
Convert your existing structure straight into the software, or choose from our free library of templates and customise them to suit to get a headstart.
Once in a digital format, the incident report forms can be easily accessed via computer, mobile or tablet.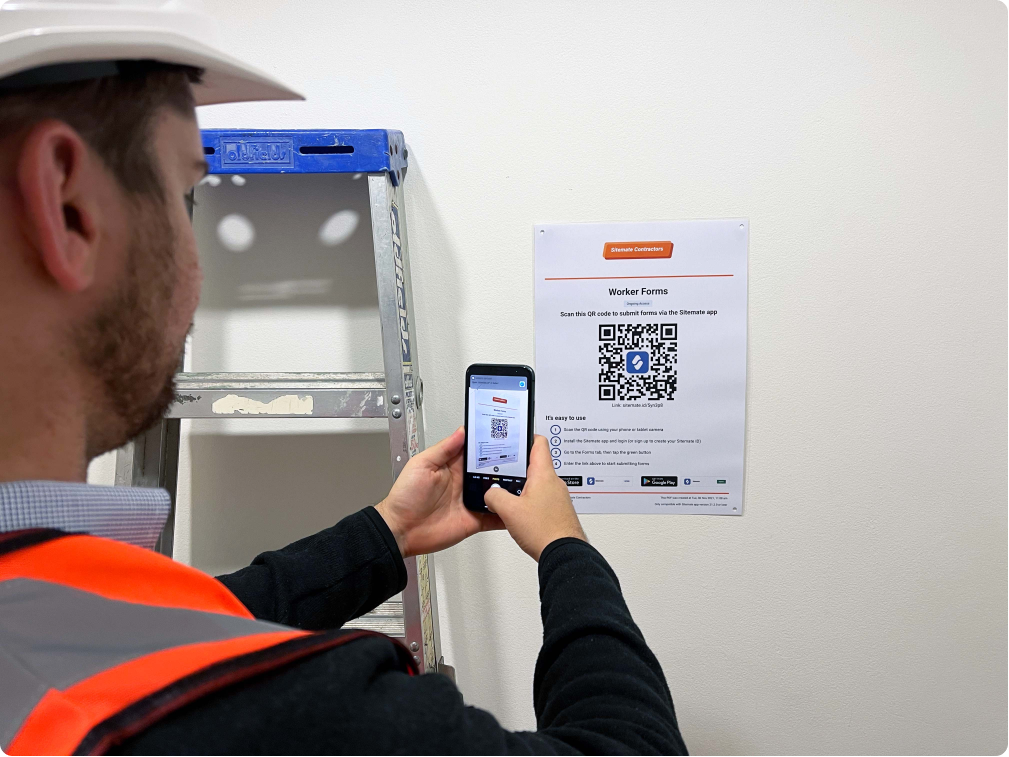 Use the incident report software and field app from anywhere, at any time
Incident report software puts real-time control into the fingertips of people on the ground and in the office.
Workers can access, fill out, and sign off on incident reports at any time using any mobile or tablet - which were designed to be easy to use for everyone on site.
Make your incident reports accessible via QR code posters, or send them to worker phones using a single weblink.
Automate incident report communication and escalation
Follow a standard and compliant incident reporting procedure every time by setting up simple automated workflows for repetitive and important tasks.
Setup workflows so that a safety manager, supervisor or someone else is notified when an incident report is waiting on their viewing or approval - so nothing gets missed, lost or forgotten.
All of the workflows are customsiable too, so you can make them work perfectly for your teams.
Keep all of your incident report records securely stored in one place
The incident report software and app enables easy photo and video capture, with all of your critical records and proof being stored in one place for internal and external use.
Each record also comes stamped with critical metadata like who captured the event, where and when it was taken, what the date was and any specific comments and tags.
This helps you build bulletproof records and makes searching for anything quick and easy.
Export anything from the incident report software in one click
Digital is the present and future of incident reporting, but there are of course times when you need and benefit from a specific report format.
Any record inside of the incident reporting software can be downloaded, printed or shared in one click - with each export coming professionally formatted with your logo and colours - perfect for internal and external use.
One system for all of your incident and safety reporting data
Timeline view
By default, all of your incident reports are organised into the timeline view and chronological order
Workflow view
See where incident reports are getting slowed down, delayed or not actioned with the workflow view.
Register view
Display your incident records in a register without ever entering anything into excel so you can filter and find reports quickly.
Get new insights into your incident reports and safety performance
You should be constantly looking to understand and improve your incident reporting over time, and you need good data to do that.
Incident report software aggregates all of the incident report information being collected for you so you can display it in charts and graphs.
Get insights about how many incidents have taken place, the severity of those incidents and more, so you can truly understand your safety performance.
Ensure all of your safety records are compliant and reliable
Safety management is about worker safety first. But there are other important aspects to it including compliance and audit results.
Safety incident report software takes care of all of your document, version and audit controls for you, so you can focus on the other more human parts of safety and the business.
Try the best incident report software for yourself now