Quick & easy photo stamp app for industrial workers
Built for construction and site workers - easily and instantly apply photo stamps to your iphone or android photos including time stamps, date stamps, GPS location stamps and more from the field or in the office.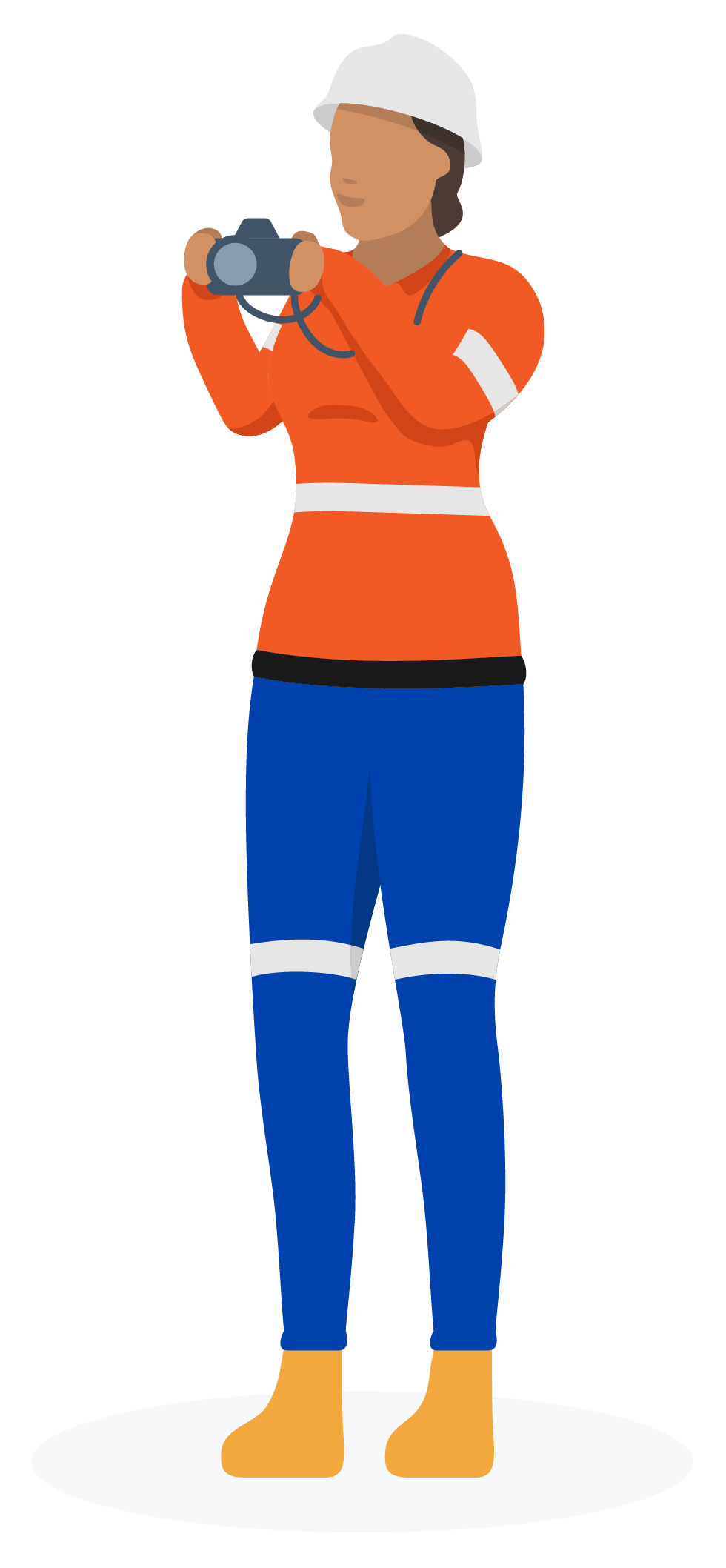 Improving photo capture and record keeping for companies of every size
The only photo stamping app construction and field workers need to stamp photos with time stamps, date stamps and more.
Choose and customise which photo stamps to apply to your photos
The stamping camera app, Dashpivot, gives you full control over whether your photos are stamped, and what is stamped on each photo record.
Choose time and date stamps, GPS location, your project name, your name, and even your company logo - and update your photo stamping settings at any time.
Turn every photo into a bulletproof record
It's easier than ever for construction and field workers to capture photos and site records, but many phones and apps are missing photo stamps - which provide crucial evidence and transparency about when and where the photo was taken.
This additional info can mean the difference between winning and losing disputes.
Using the photo stamp app, you can guarantee your records always have the data they need. You can instantly stamp every photo you take in real-time by adjusting your settings, or upload and stamp photos from your android or iphone gallery.
Add other critical information, context and metadata to your app photos
Why have a photo stamp camera app which can't do other smart things to your photos?
Using the app, you can also add markups to photos, add custom tags to photos, display GPS location on a map, and add comments to your photos.
Store your android or iphone stamped and unstamped photos and videos in the cloud
Most construction and field workers share and collaborate on field records, with the office, supervisors and other parties.
When you use the time and date stamp app, all of your photos are stored and accessible via the cloud, meaning everyone can have access to the records the minute they are taken.
Don't want to share your photos with everyone? You can structure your photos in folders, and give certain people access to only the records they need to see.
Share photo stamped photos in a single click
Digital photos and digital time stamps are bulletproof, but sometimes you do need to share a hard copy or PDF version of your time stamped photo.
All of the photos in the system can be exported and shared in one click, with all exports being 'stamped' with your company logo and colours to keep things looking professional.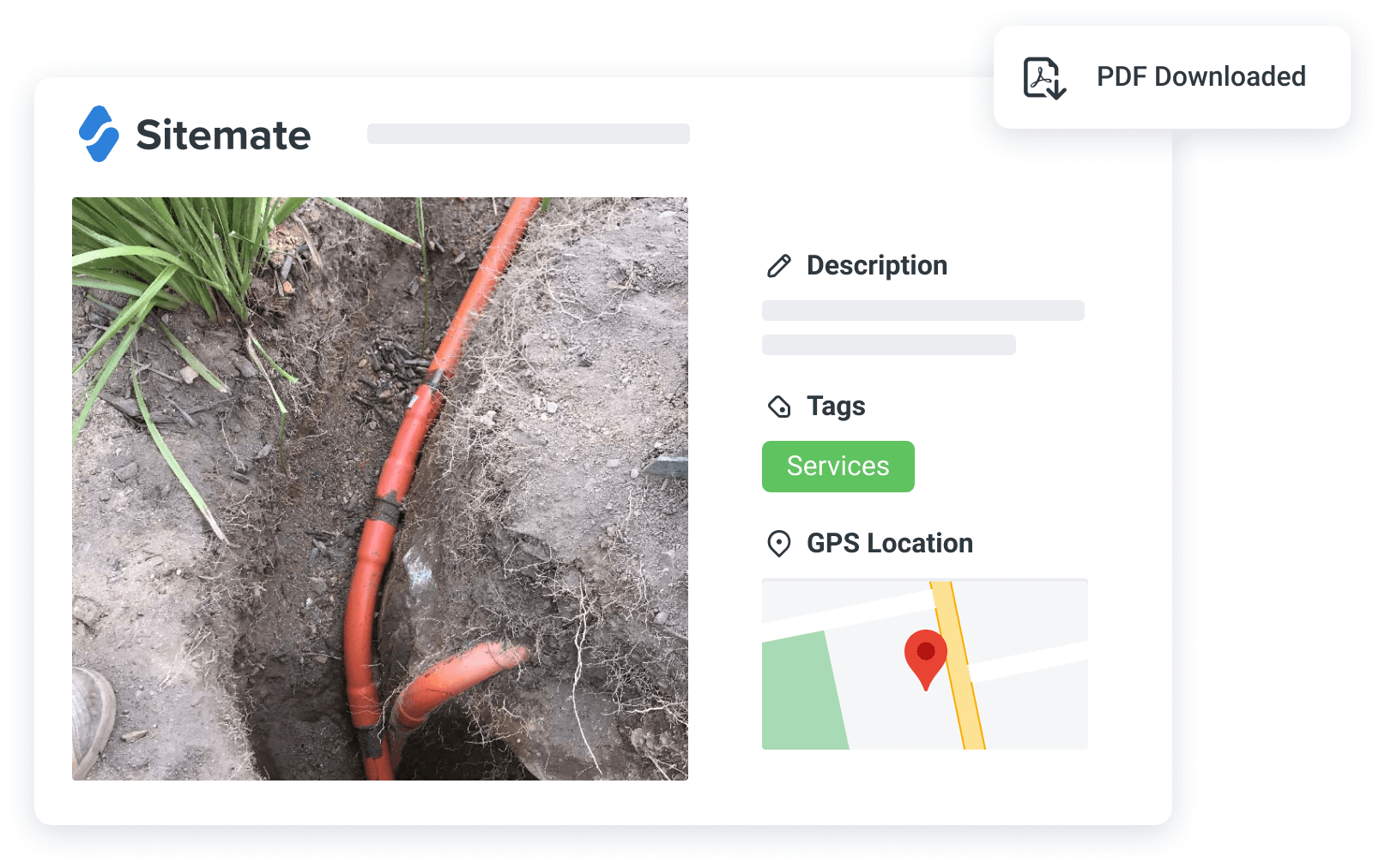 Try this photo stamping app for free.
Document and capture other site and field records the smart way
Manage more of your field records using a single app and software system
Dashpivot works perfectly for your time, date and other photo stamping, and it can also enable you to streamline any or all of your field records including your site forms.
Combining your photos and forms enables you to attach photos to specific document records, and find and track all of your project or site information in one place.
Start stamping your iphone or android photos now - try the app for free