Software – What is construction project management software?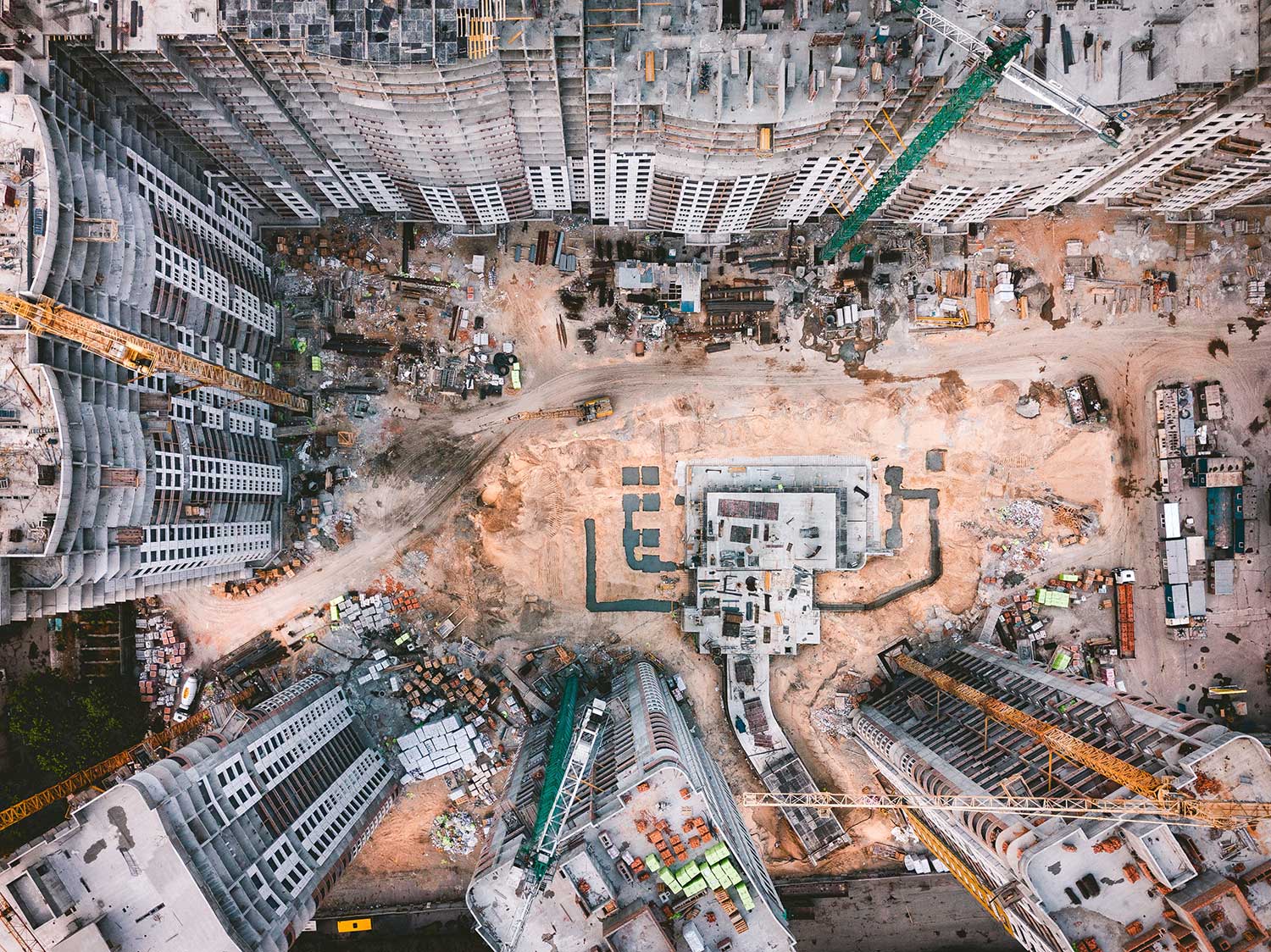 What is construction project management software?
Let's take one step back, what is project management?
To dive into the definition of construction project management software, it's helpful to look at the building blocks of project management which have resulted in the project management softwares and vendors we see today.
At a high level, project management is the practice of planning, executing and controlling the work of a team to achieve a specific goal. In construction, this goal is usually to deliver a final asset or your phase of works within the project's 'triple constraint' of time, cost and quality.
To summarise the detail above, the purpose and intent of managing a project is to deliver that project on time and on budget.
As we know, projects are a complicated concoction of people, parties, supplies and equipment. But projects can be bucketed into three main 'sections':
Planning of the construction project
The design of the project
The construction of the project, or project delivery
So now that we have taken a quick look at project management in general, we can dive into construction project management software to see how it has been developed to improve all of the above elements of project management.
What is construction project management software?
Construction project management software is software designed to simplify and automate the manual and time-consuming processes involved in project management to increase the efficiency of projects and teams and ultimately improve business outcomes.
The weakness of this definition is that it promotes the idea that there is a single project management software solution which takes care of projects from start to finish.
And while some companies are certainly endeavouring to achieve this task, in the same way that project management is split into three core components (planning, design and delivery), so is construction project management software usually split into solutions or specialties.
Just as you have specialist engineers working alongside other engineers, companies have specialist softwares working in tandem to get projects delivered to the highest standard.
Your software 'stack' i.e the different technologies and softwares your company uses to get work done will be dependent on the type of work you do and the vendors you choose to buy from.
In general, companies using and looking for construction project management software are trying to simplify how they manage their projects, so at a high level, the less different platforms you use the better.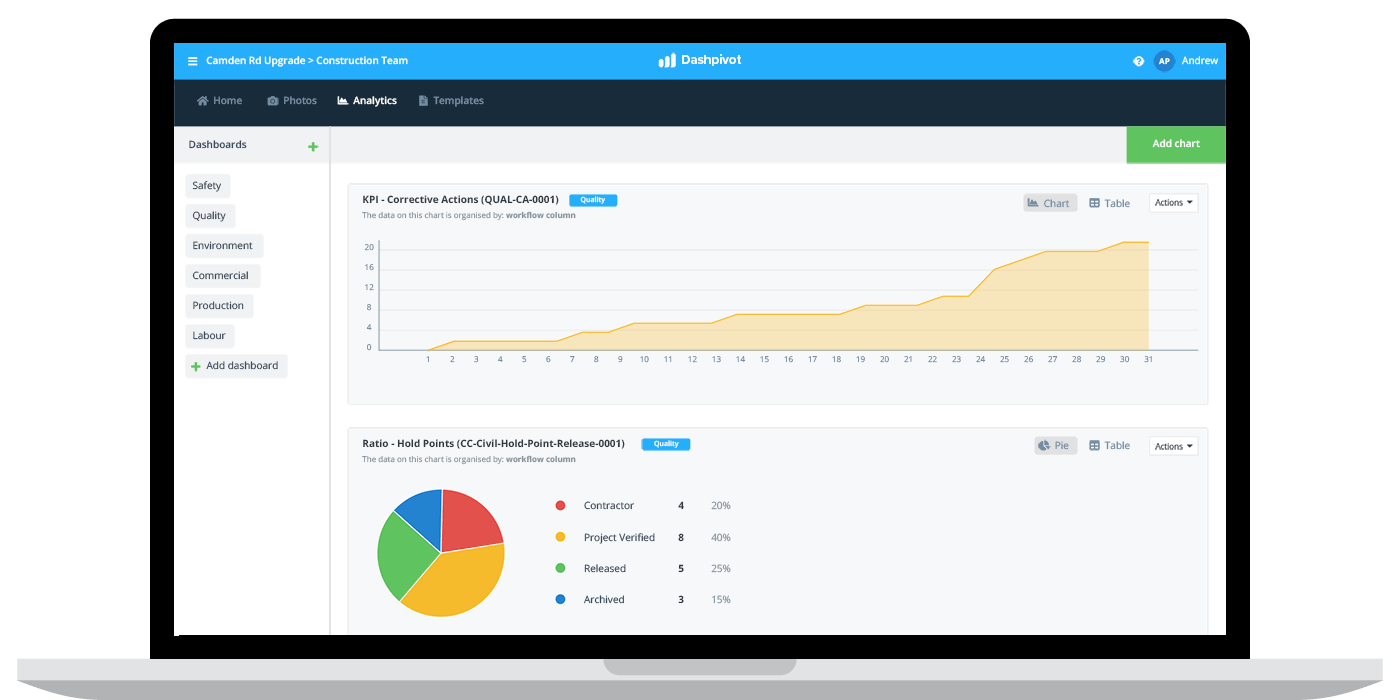 What can construction project management software do for you?
Following on from the above, what construction project management can do for you will depend on which elements of project management you most need software to manage. For some companies, planning and design are the areas which require software for deeper collaboration and document management; and for others, project delivery software is more important as they majority of their inefficiencies and problems lie in how work is captured and tracked on site.
From a feature and job perspective, project management softwares is intended to automate and improve:
Construction company and project accounting
Budget tracking and job costing
Contract management
Equipment tracking
Project estimating
Incident reporting
Mobile and offline access to forms and other documents
From a project management standpoint, these features span across the three (3) main areas explained in the project management section of planning, design and project delivery.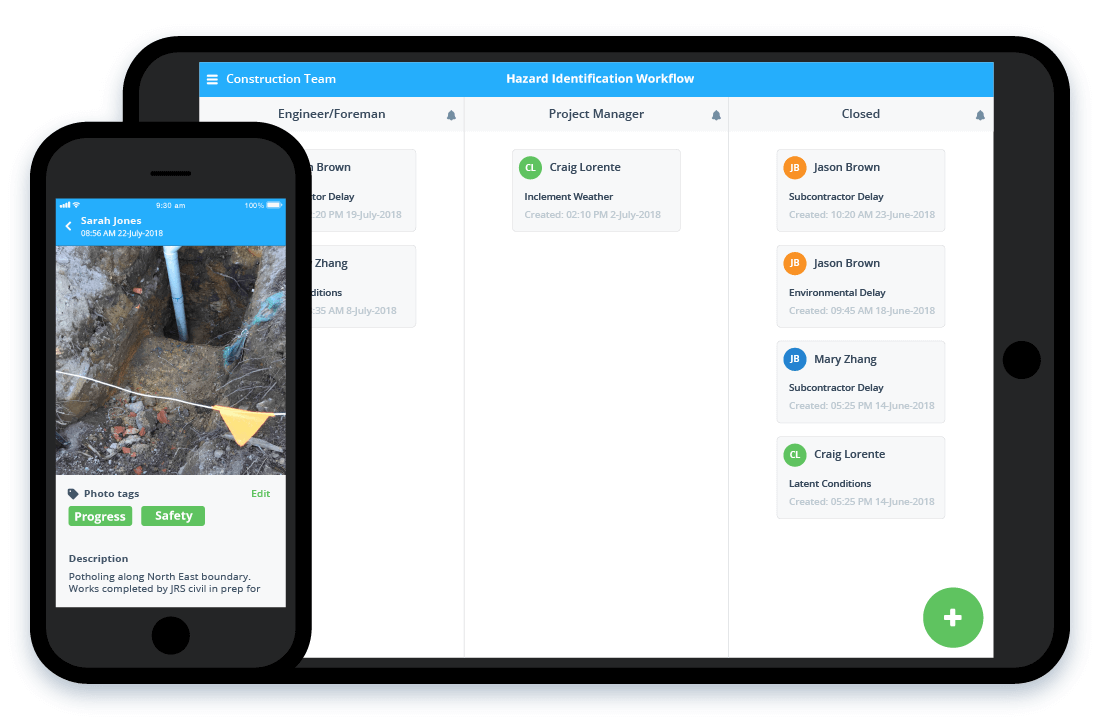 An example of proven construction project management software...
Because we can't go through every construction project management platform for obvious reasons, we'll focus on the piece of the stack which we see most upside in - the piece of people's standard operating procedures which are the most manual and most in need of some software-isation - project delivery.
While companies like Autodesk and Aconex have done a great job in the document and drawing management arena (project planning and design), most construction companies are still delivery and managing the construction or delivery phase of their projects very manually.
Today, many companies will manage their forms and standard operating procedures across safety, commercial, quality and environmental with an internal management system (IMS) consisting of word documents, excel document and PDFs.
This results in highly manual and time-consuming project delivery.
Site workers capture unstandardised information and data from site on their word or excel docs (or paper PDF forms)
This information is sent or uploaded to a server or computer where the information across multiple jobs and people is reconciled into another document type - usually a spreadsheet - which requires a bunch of manual data entry and formatting
The data, once compiled, is stored for record keeping or manipulated into charts and graphs which are designed to help inform people of what's going on so that they can course-correct and make good decisions
The process repeats every day
What does the same process look like with project delivery software?
In a great example of how construction project management software can streamline your projects and processes, project delivery when using a tool like Dashpivot looks like this:
Site worker pulls out their mobile phone or tablet and has access to all of their digital forms. They can quickly and easily complete the forms directly on site - when online or offline. Every person on site is using the same latest versions of the template
Once the form is saved, it is automatically 'uploaded' into the cloud, where teams, management and administrators can instantly see it, convert it into other formats and sign off on work digitally
Management can instantly create dashboards and charts based off of the data being pulled into the software in real-time.
This sequence of events is a great demonstration of how project management software can streamline processes by keeping data clean and standardised and improve collaboration across parties who can work together in real-time.
It's also a good illustration of how the simple act of moving away from seemingly okay word documents can have a drastic impact on how every day work is captured, tracked and organised. With software, there is often a lot of work going on 'under the hood.'
Where are you at in your project management software journey?
More so than many industries, companies in construction vary drastically in their approach and comfortability with project management software.
Some of this disparity stems from the fact that they aren't used to using software to manage construction projects, and other parts of it stem from the fact that the solutions of the past simply weren't good enough to do the job better than it was already being done - even if it was a little more manual.
If you are a company who has already developed a sophisticated technology stack, then it may be worth looking into consolidating this stack into more comprehensive solutions or looking for great integrations which increase efficiencies and the quality of data being transferred through your systems.
If you are a company looking to get started on your construction project management software journey, it's important to stage the process and focus on low-hanging fruit areas which you can improve quickly and with little friction.
For you, this area may be accounting or planning document management, or it may be in project delivery.
It's a good idea to do some homework about what's most important to you and your company and where you can get the most benefit in terms of return on investment. There is certainly no point in going through the trouble and difficulty of changing your standard operating procedures for no tangible benefits.
In software today, it is also commonplace to be able to try different softwares before you buy. This is the case with Sitemate's software Dashpivot. You can create an account and give the software a test run to see if it will benefit you.
Hopefully this article will help you move away from asking the question of what is construction project management software, and instead to how can construction project management software improve how we do work.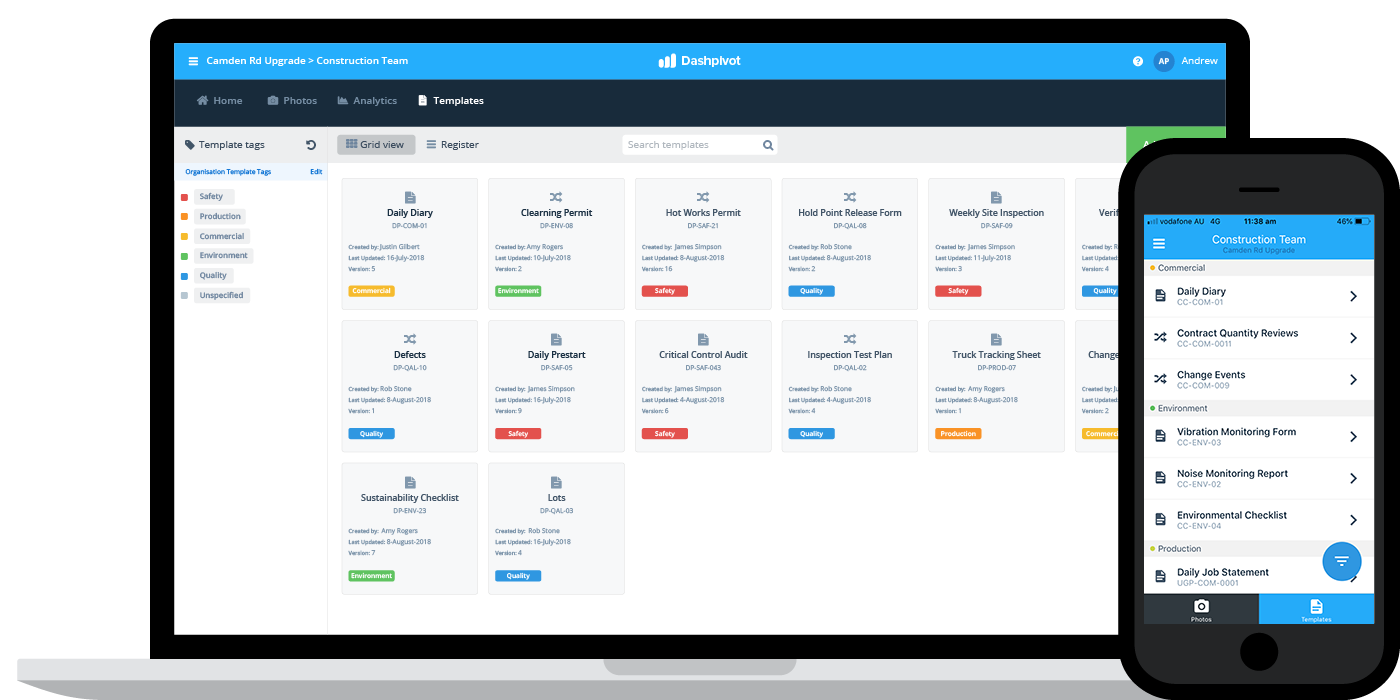 Learn more about Sitemate's construction project management software.
See how you can easily streamline your systems and processes with Sitemate today