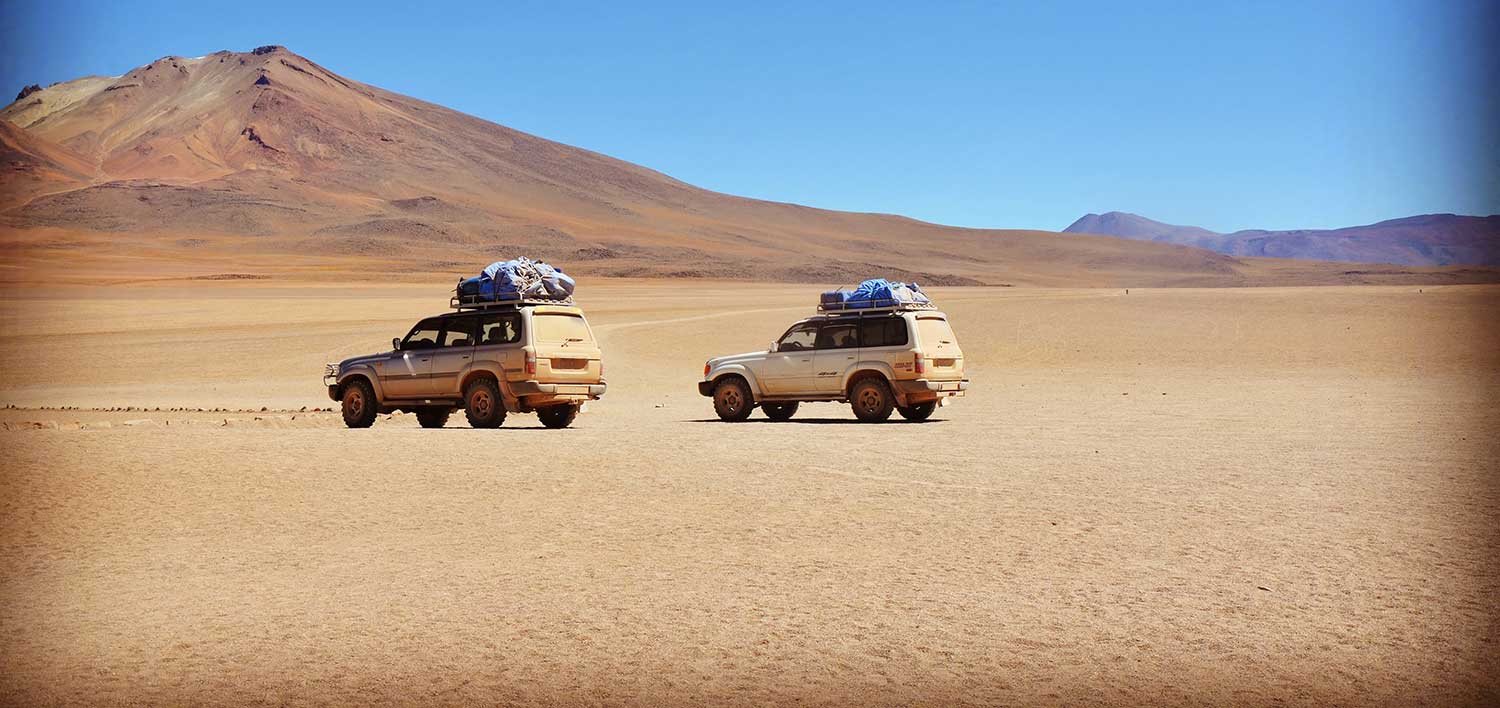 What is a vehicle log book used for?
At a very basic level, a vehicle log book is a tool for keeping track of a vehicles activity. Most of the time of course, this activity is simply driving, which is usually logged down in kilometres or miles and or hours.
Once created and maintained properly, a vehicle log book is used as proof of usage. This proof is critical for companies looking to understand how their vehicles and assets are being used and maintained - and is also used for individual tax purposes and other specific needs.
While often relatively manual, vehicle log books are still used across the world for a number of reasons, so let's dive into the best vehicle log book format for you.
If you are looking for a vehicle log book for personal use and reasons, then it's best to look at your local tax authorities recommended and approved apps, or continuing to use the traditional manual methods.
If you are looking for heavy vehicle log book formats and methods for logging and maintaining fleets of vehicles as part of a fleet or business - then read on for your best formats.
What are the main vehicle log book formats?
The most commonly used vehicle log book format is still trust old pen and paper. While the easiest to adopt and use right away, there are some very obvious problems with pen and paper - especially if you are managing and reconciling a number of vehicles at the same time.
The other traditional but slightly more 'advanced' formats include PDFs, word docs, and excel sheets. While partially digital in nature, the problem with these formats is also admin and reconciliation. A driver or vehicle operator often needs to double-handle information while in or at the vehicle as well as later on. This is a waste of time, and also increases the chance of data entry errors, forgery and other issues.
Now that there is an 'app for everything', there are of course apps for logging vehicle records. As previously mentioned, some of these apps are designed specifically for individuals, while others are more suitable for companies like construction companies, who manage many different types of vehicles and assets and need a away of tracking all of these vehicles accurately and at the same time.
We'll dive into the best vehicle log book format for these types of use cases below, but in general, the digital vehicle look book formats are of course more efficient and effective for managing vehicle logs.
No matter what vehicle log book format you end up using, there are a few key ingredients to any log book entry and record:
Vehicle information including license numbers
Date of usage
Driver information (and passenger info if applicable)
Duration of the trip, in the formats required for yourself or the business (KM's, Miles, hours etc.)
Purpose of trip
The signature of the driver or responsible party
The log book template below is a good example of a basic and reliable log book format.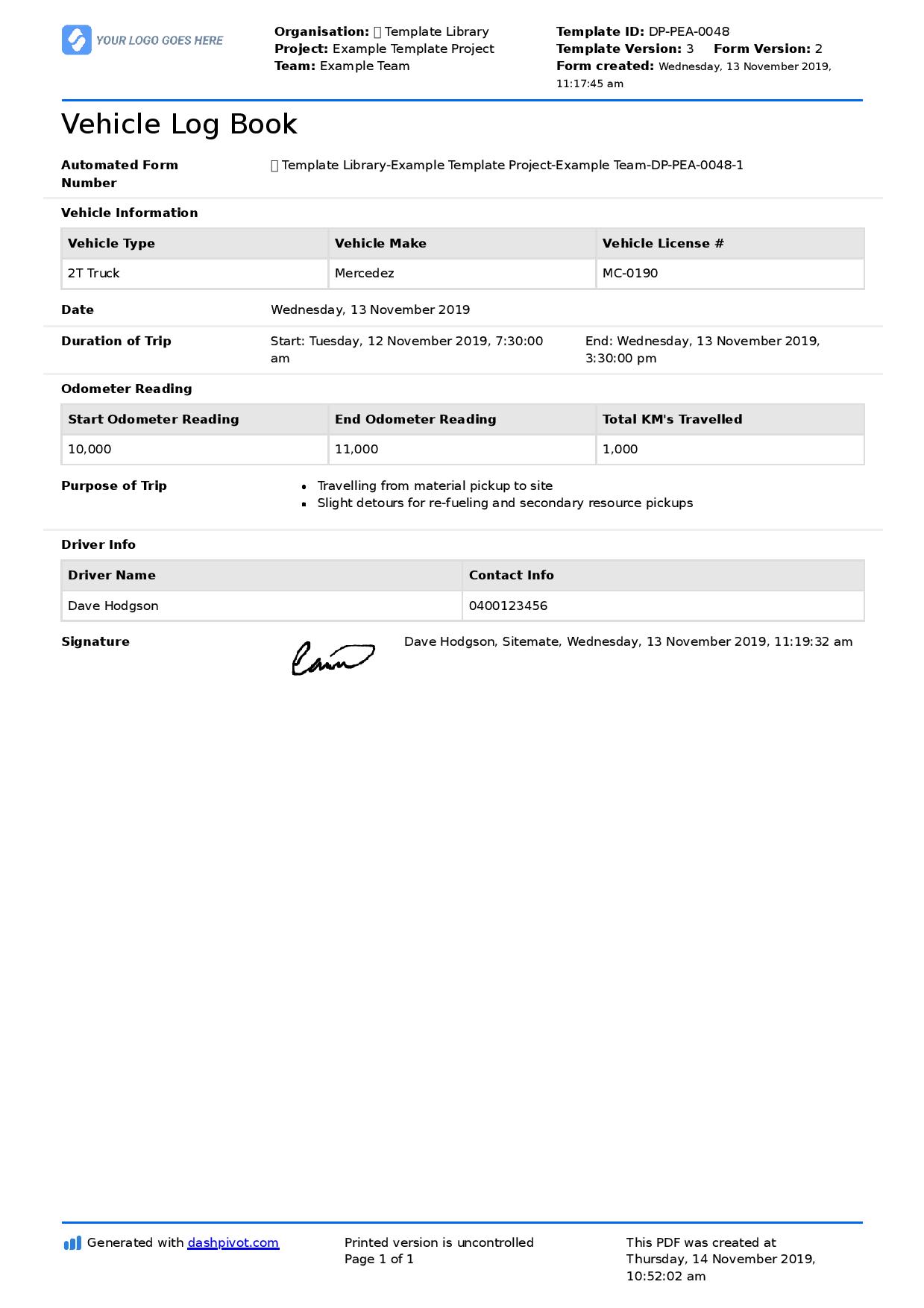 Use this vehicle log book format for yourself.
What is the best vehicle log book format?
Like almost any format discussion or argument, the best vehicle log book format will of course depend mostly on your use case.
If you are logging hours a couple of times a year, then a simple format will work well. If you are managing a fleet of heavy vehicles, then you are going to want to use a dedicated app or software system.
The best format for these kinds of heavy vehicle usage and maintenance enables (1) workers to quickly and easily enter log records form anywhere and (2) a company to instantly and automatically reconcile and organise this data.
Any good system will have the functionality for this.
Workers on site and in the field will be able to access and open the log 'book' no matter where they are, and enter in their log details.
When they do this, the log book records are instantly synced to a central system where they are available in real-time. This way, managers and administrators can get instant access to the records, display them in multiple formats including register style formats, and share and send records as required.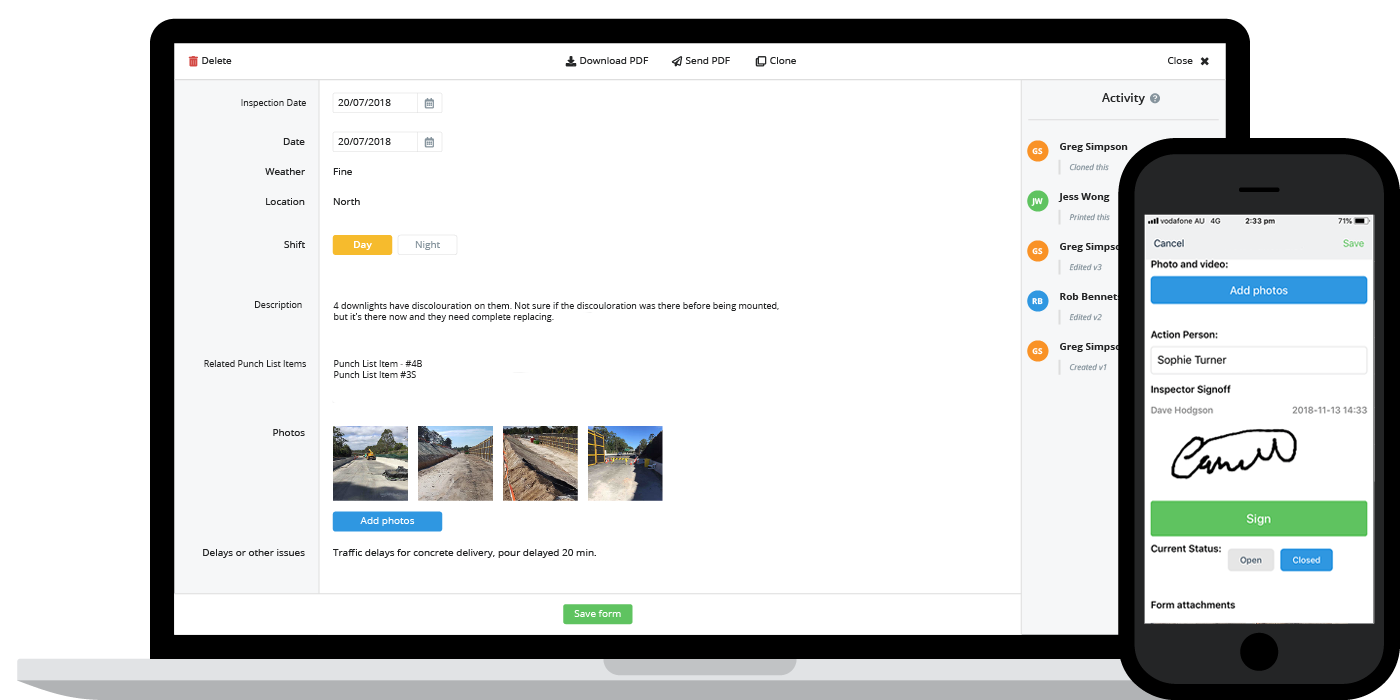 Streamline other aspects of your asset management
When thinking about the best vehicle log book format, it's helpful to consider the long term implications and ROI of the format you choose.
Both big and small projects and big companies continue to use physical log books and excel sheets to manage vehicle logs and other asset management activities because it's what they have always done.
But these formats come at a very real cost. Workers spend valuable time entering manual data into physical books, you have to pay for the actual books and paper, you lose valuable records (or they get left in vehicles) and you miss critical maintenance because you aren't tracking your vehicle log books properly.
Consolidating more of your processes into today's smarter systems across log books, inspections, maintenance and more can streamline your entire business and result in less dollars out and more dollars in.
Get started with a couple of digital workflows below, or take a look at what full asset management software can do for you here.
See how you can easily streamline your systems and processes with Sitemate today