Manage site diary completion and organisation with an easy-to-use app and flexible software which save you time every day and ensure you have bulletproof records you can always find and rely on.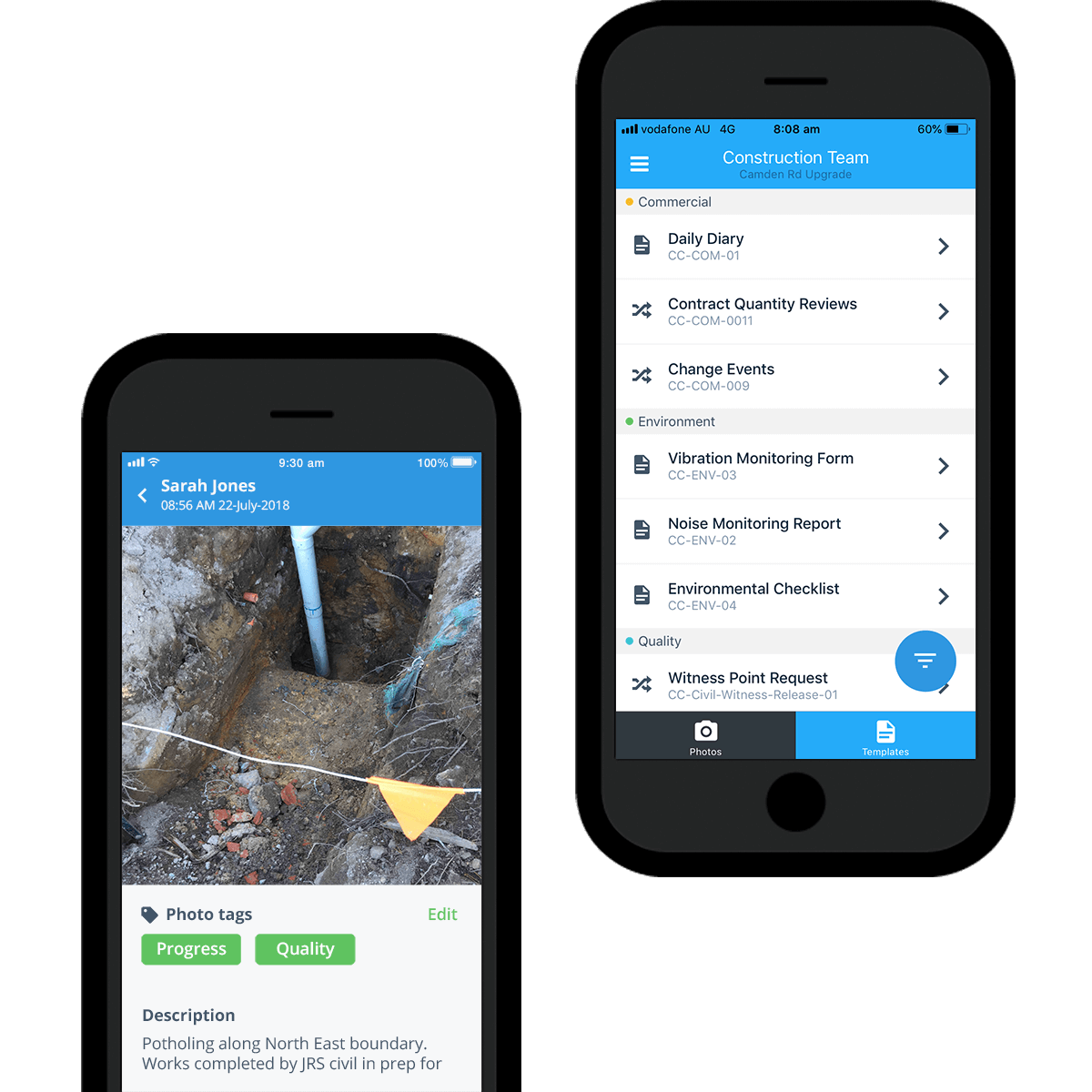 Used by thousands of engineers, foremen and project managers


The implementation of Dashpivot has shown immediate benefit and return of investment.
One of the key features is the sharing and capture of the site activities via the photos page and the site diary.
David C. // Systems and Commercials Manager

Increase your productivity and eliminate your annoying site diary admin with the Dashpivot site diary app and software platform.
Create or choose your smart digital site diary
Create your own site diary with the flexible digital document builder, or use (and edit) our free site diary example template.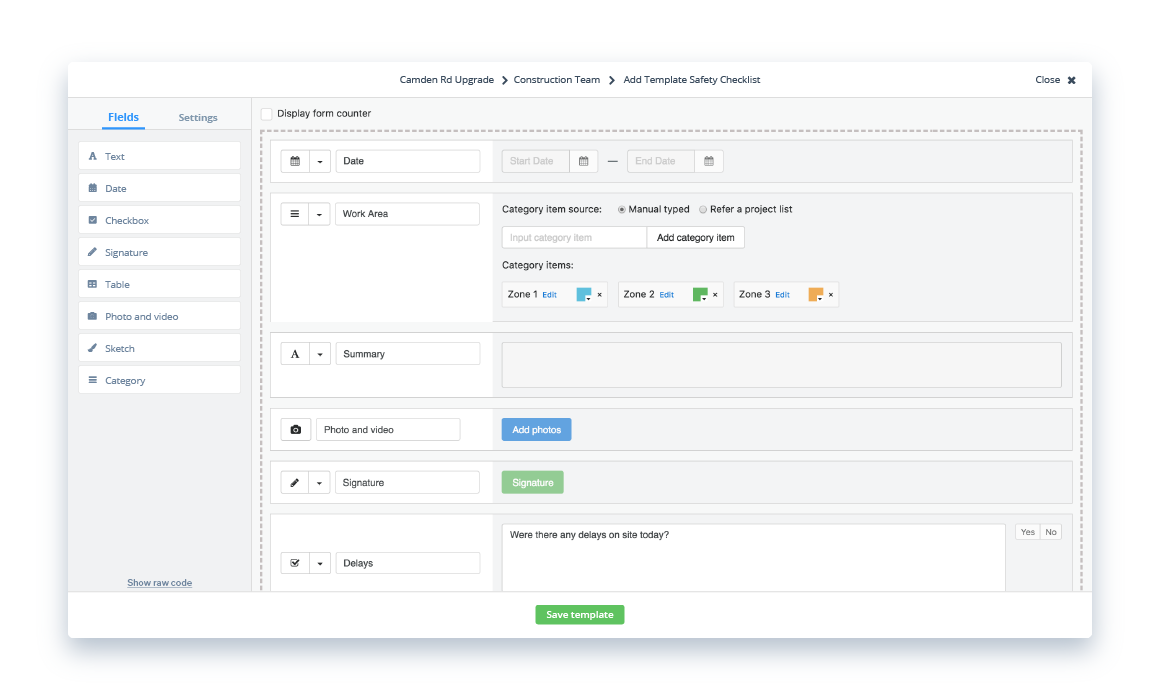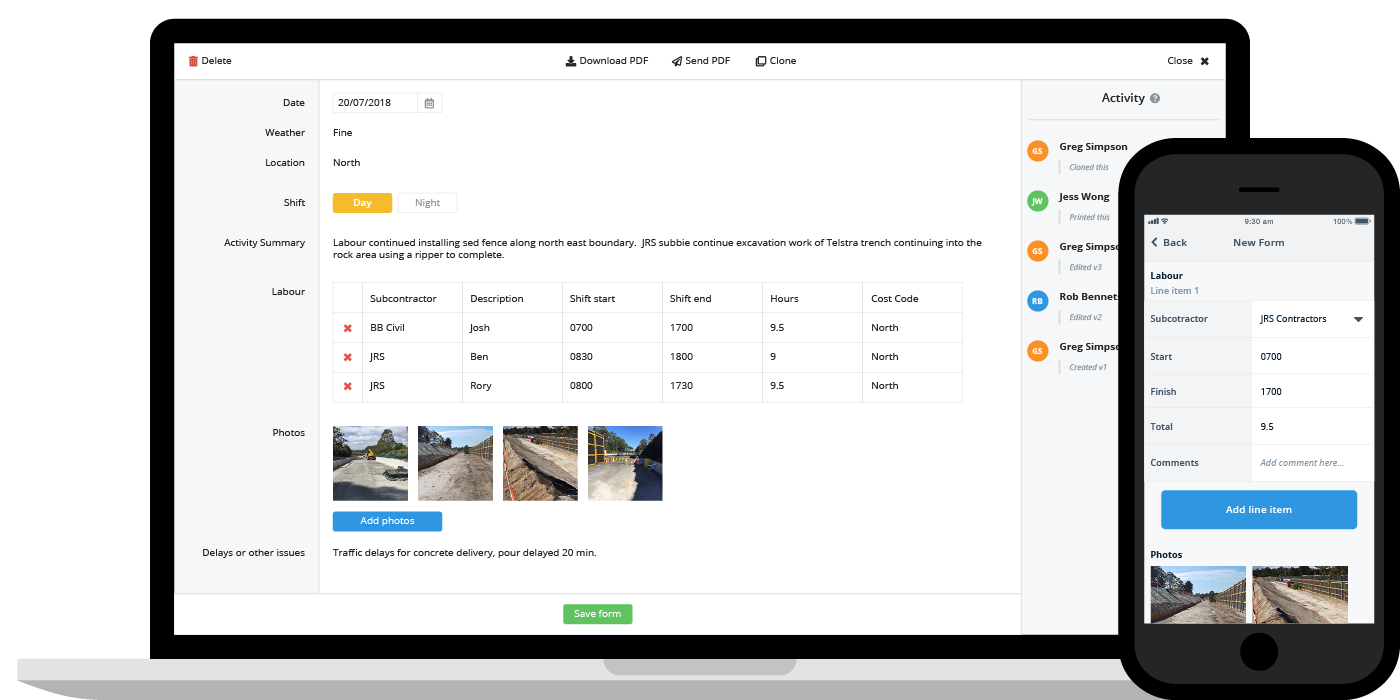 Complete your site diary on computer, mobile or tablet - quickly and easily.
Access and complete your site diary from anywhere, with all of your site diary records being safely documented and stored in the cloud. The iOS and Android apps were designed to make completing a site diary as simple and quick as possible:
Instantly clone site diary entries to eliminate duplicate work
Quickly and securely signoff on diaries with your digital signature
Take and attach photos in real time. Build bulletproof records of all of your work.
Take photos inside the Dashpivot app on your phone or tablet on site as everything is happening. Organise your photos with smart tags, and have them automatically attached to your site diaries for easy traceability.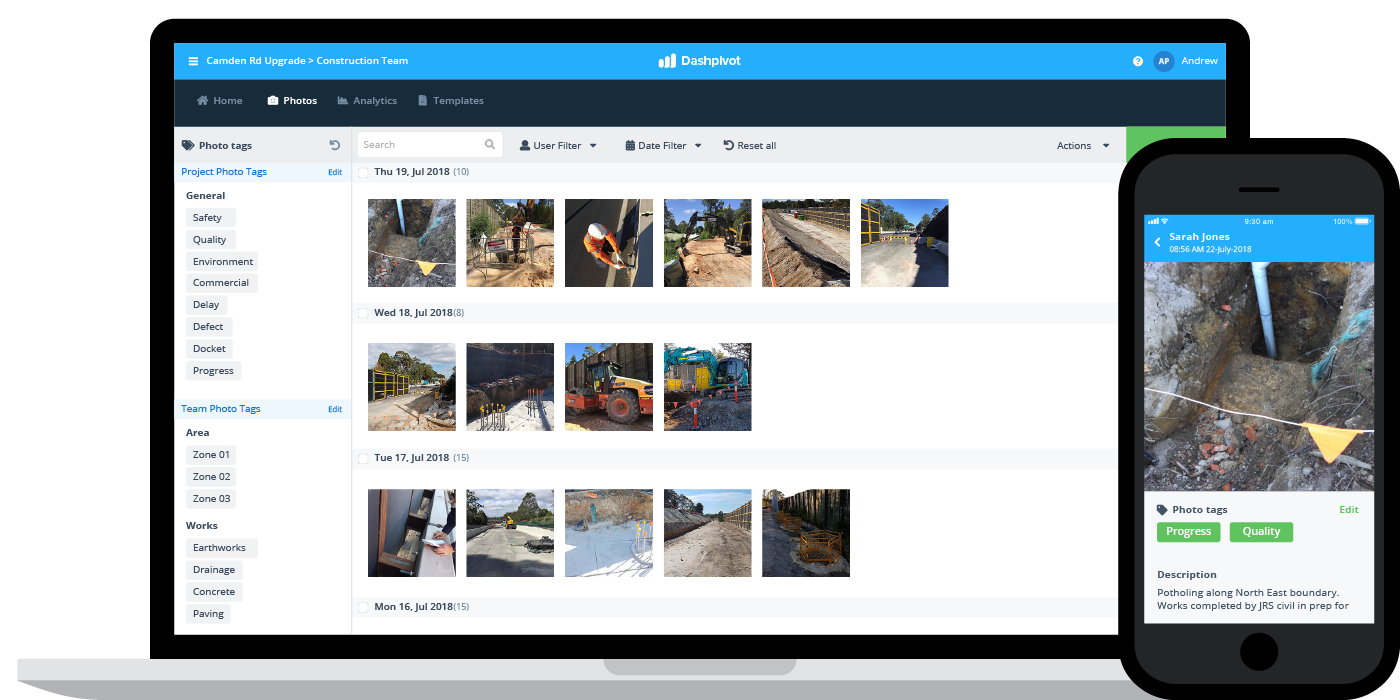 Need to get a site diary record out of the cloud?
Instantly print, download or send any of your forms as perfectly formatted CSV or PDF documents.
Every export has your logo and company colours, so everything stays standardised and professional.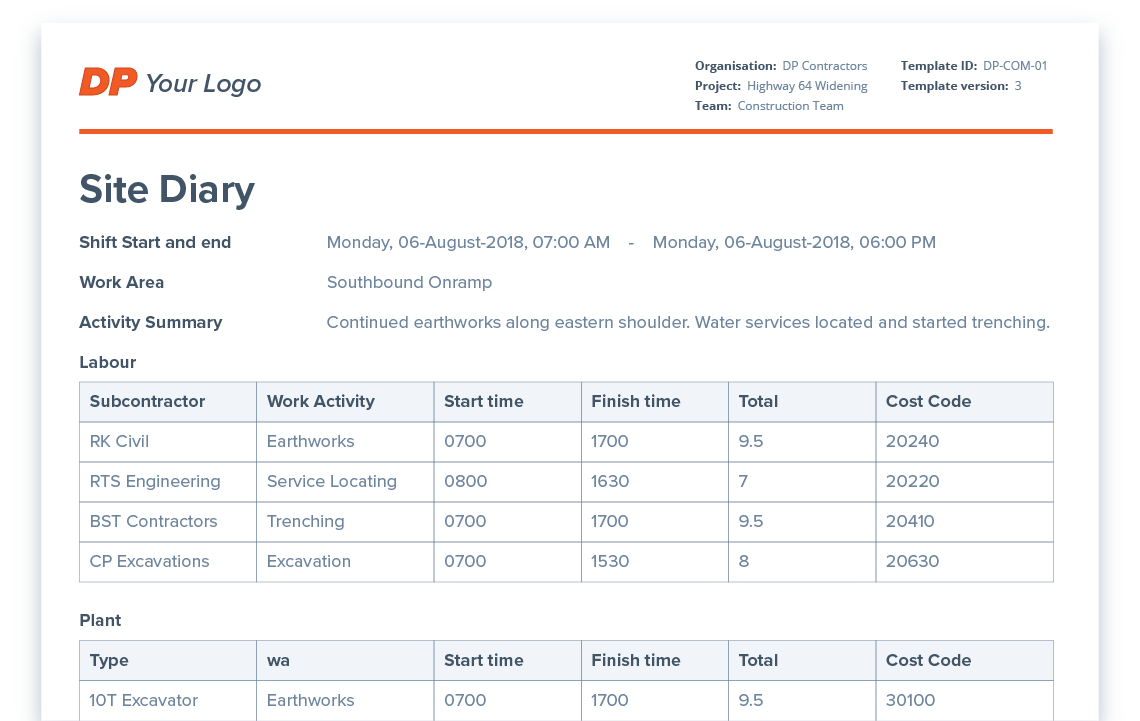 Try the site diary app and software for free.
Optimise site diary entries and records with even more powerful features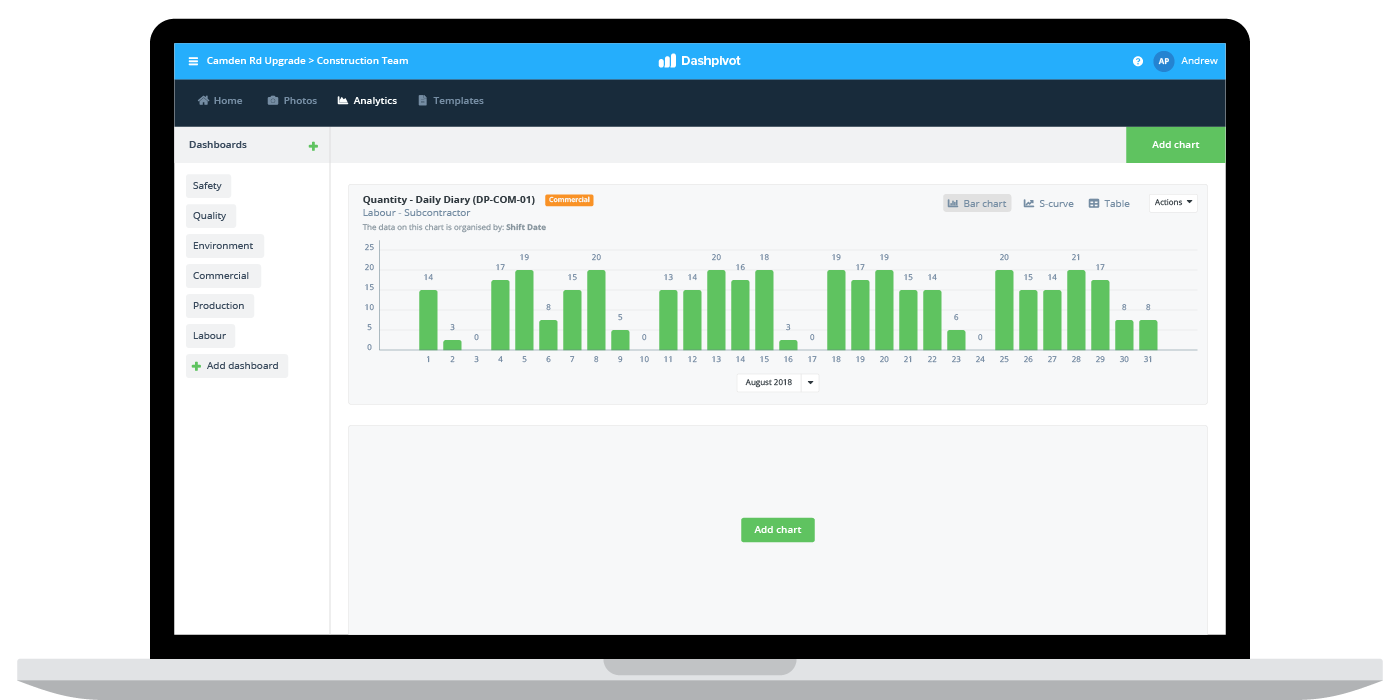 Track progress automatically and get new insights about performance.
The site diary app and software automatically aggregate all of your site diary data, so you can create custom dashboards and automated charts which show you exactly what you want to see: quantities, ratios, KPI's and more.
Instantly toggle between formats to automatically convert your site diary data into a register and eliminate double handling.
Timeline view
Your site diaries are automatically organised in chronological order for easy traceability.
Register view
The perfect view for summarising and viewing all site diary entries. Instantly convert your site diary entries into a register.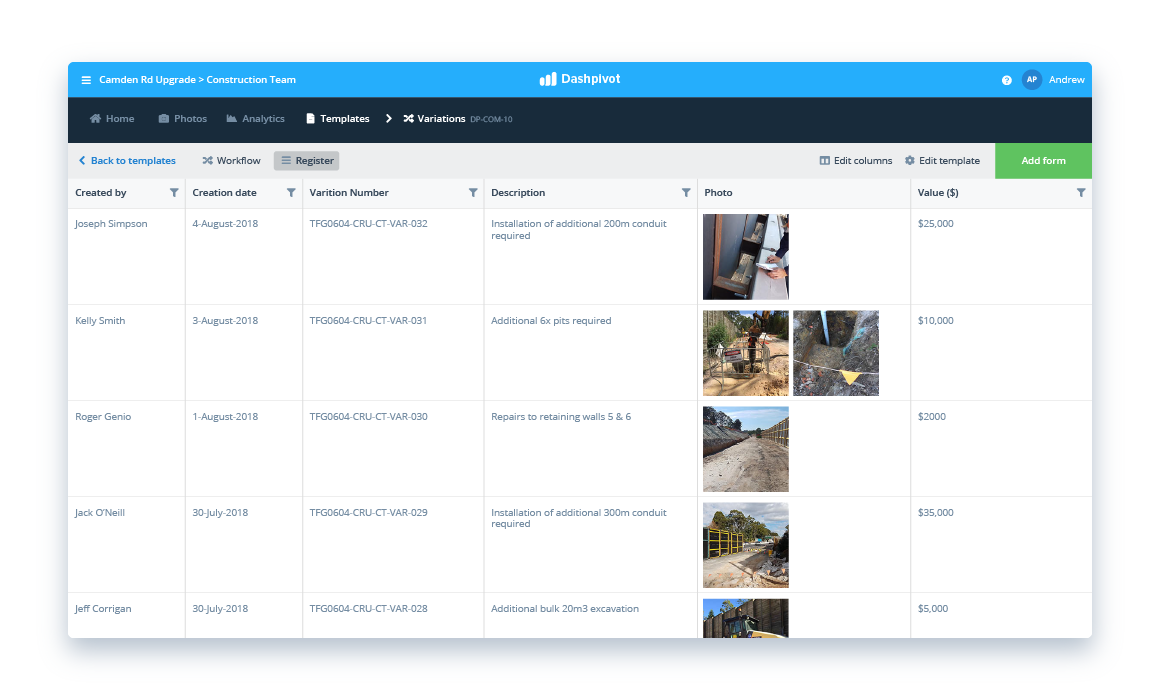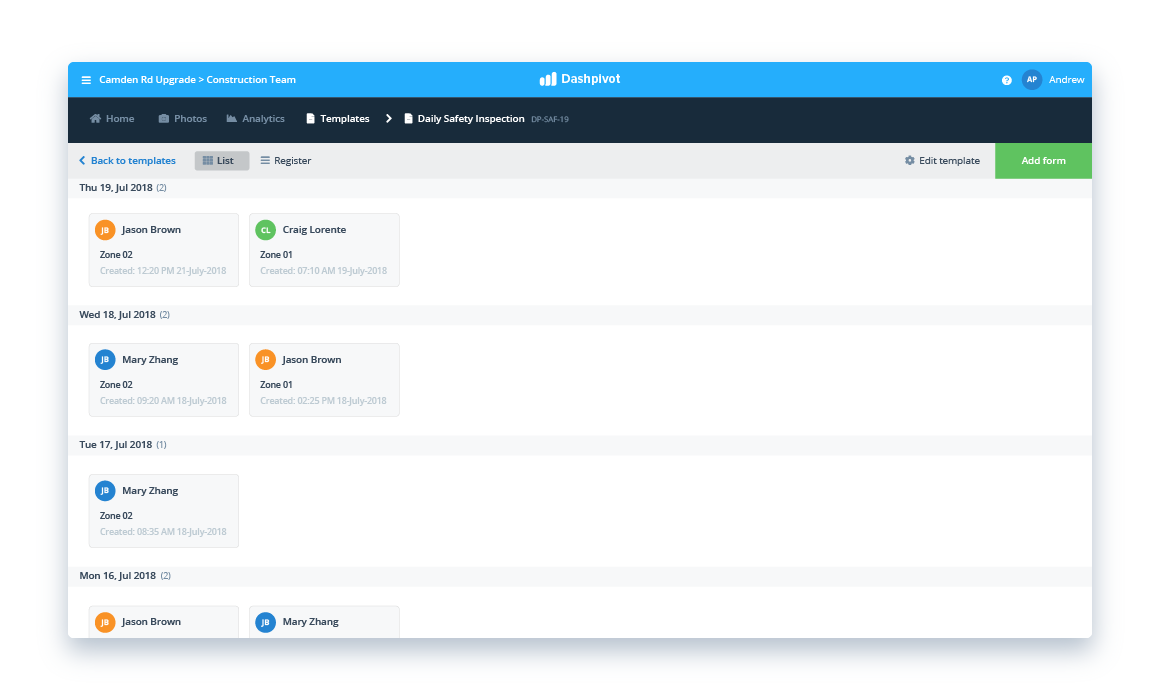 Easy to learn and pick up on. Intuitive user interface.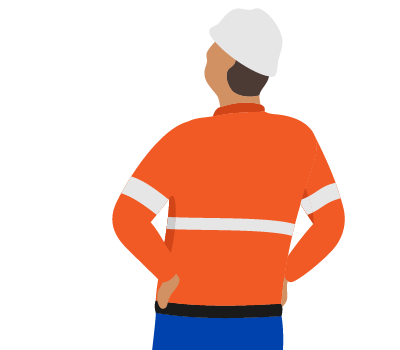 Start streamlining your site diaries and daily records with Dashpivot today.