Tailgate Safety Meeting App
Easily document and automate tailgate meeting sign offs directly from site, making your tailgate safety meetings and talks effective and compliant.
Streamlining companies, projects and teams of every size
No more disengaging tailgate meetings or paper records exposing you to fines and audit failures
Electronic tailgate safety meeting forms
Grab any of the tailgate meeting templates straight out of the free template library to get started with your topics right away, and also customise them easily to suit your operation or add specific form fields.
If you already have an existing library of Word, Excel or PDF based tailgating safety meeting forms and topics, you can convert them straight into the digital format so they can be managed digitally.
Use the tailgate safety meeting app to document talks directly on site
Send, submit and receive tailboard meetings from anywhere using smart digital forms on any computer, mobile or tablet device.
One completed and saved, all of the tailgate meetings are instantly synced to the database so that no record is ever lost, and so that people don't need to spend their time running around with paper forms or other manual docs.
Instant and compliant tailgate meeting signoffs
It can be slow and painful to collect manual signatures at the start or end of tailgate safety meetings.
Using a tailgate meeting app, you can collect digital signatures with instant signoffs, saving huge amounts of time and making it much easier for workers too.
Contactless scan and sign enables lightning fast and compliant tailboard meeting signatures for every meeting.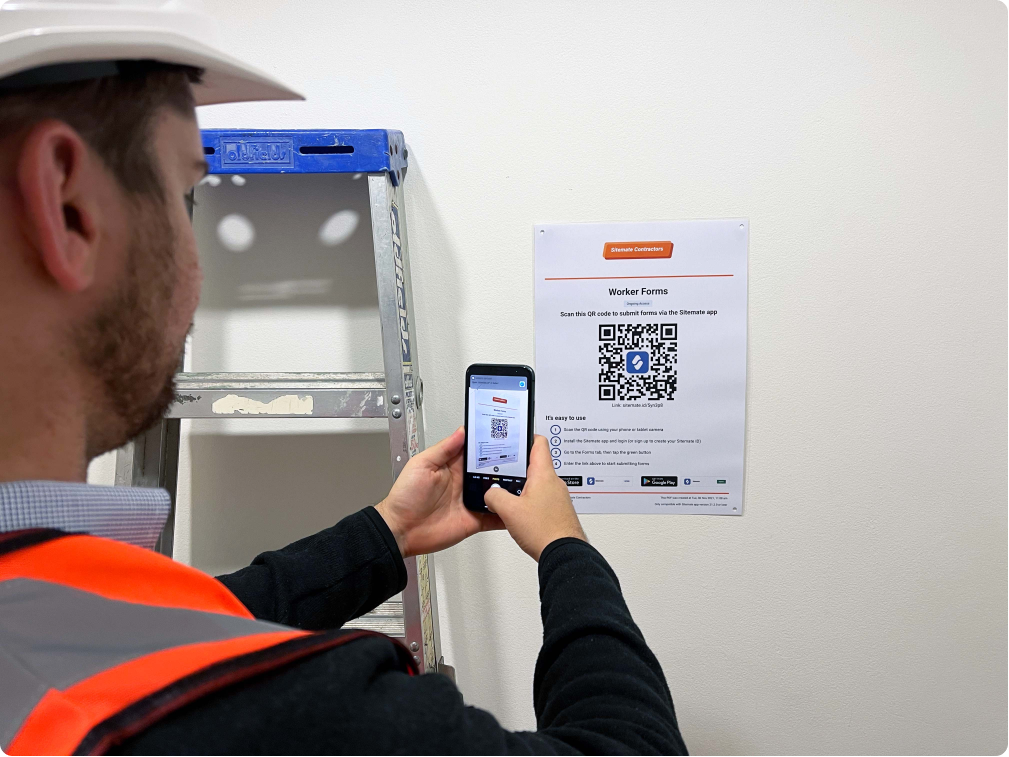 Seamless ways to access tailgates via the tailgate meeting app
Supervisors or other site level personell often run tailgate meetings directly, but there are also other methods for sharing tailgate meeting forms and topics with your workforce.
Setup QR code posters so people can scan to open and submit a tailgate meeting on site, or share forms to your team via a link so they can even fill out tailgate meetings before arriving on site, or completely remotely if you have a remote or travelling workforce.
Digital tailgate safety records for your workers too
Safety records are critical for company level compliance, and they are also important to individual workers.
Using the tailgate safety meeting app, each team member or external party receives a read only copy of the tailgate meeting they signed off or submitted automatically for reference and proof of attendance at anytime.
Track tailgate meeting inputs and outputs to stay on top of safety at all times
Don't make tailgate safety meetings a tick and flick exercise - use them to better monitor and improve safety performance.
With real-time analytics, you can track attendance, signons, frequency of topics and other safety information, so you can build a culture of safety at the workplace driven partly by strong tailgate safety meetings.
Real-time tailgate meeting records stored and organised so nothing can ever get lost or missed
Toggle between formats in one-click to automatically view your tailgate safety data in timeline and register formats
Timeline view
Your tailgate meeting records are automatically organised in chronological order for easy traceability and audit compliance.
Register view
View all of your tailgate records in a smart register format which can be exported via CSV or filtered and searched directly in the app.
More than 'just' a tailgate safety meeting app
If you are going to digitise and streamline your tailgate meetings via an app, why not streamline all of your safety forms and paperwork in the same way?
Dashpivot is a unique information management systems whereby you can digitise any of your paperwork and processes via a series of easy to use no code building blocks.
Use it only for tailgate meeting management, or unlock even more efficiency with other use cases.
Try this tailgate safety meeting app for free now