Quick and easy site induction app
Use this site induction app to streamline how your site inductions are captured, organised and tracked - to improve site safety and ensure compliance.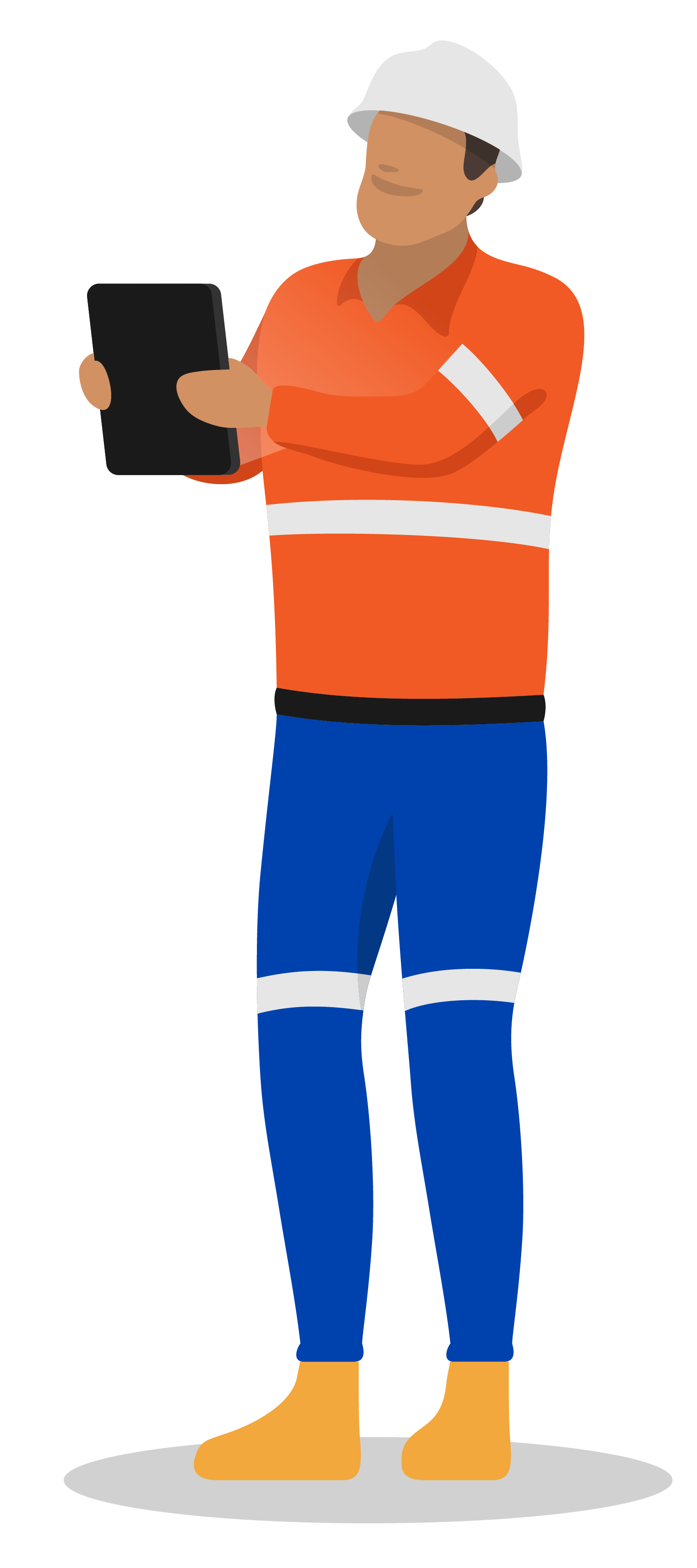 Improving site inductions on sites of all sizes


Create the perfect site induction layout in seconds.
Create a custom layout or site induction form framework using an easy drag-and-drop form builder, or take advantage of our free template to save some time.
A digital site induction structure makes site inductions easier for everyone to use and manage.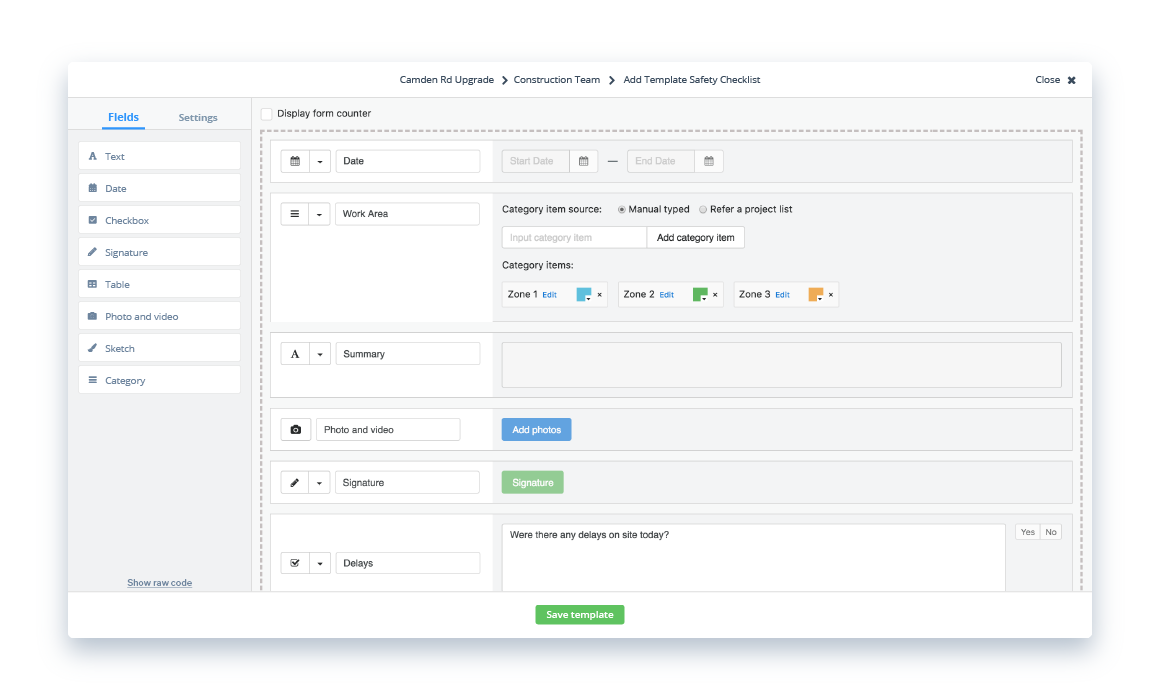 Access and complete site inductions from anywhere, using any device.
Enable everyone to have constant and instant access to your standardised site induction document - whether they are on site using their mobile or tablet - or in the office.
No one can modify or use an old version of your site induction form, which means every site induction is documented properly and is fully compliant with your safety requirements and standards.
Scan people onto your forms and sites instantly
Contactless scan and sign enables employees and other 3rd parties to be scanned onto any induction form to improve site hygiene and induction speed.
When scanned, the form is instantly populated with the persons name, signature, date and time of the signature and GPS location.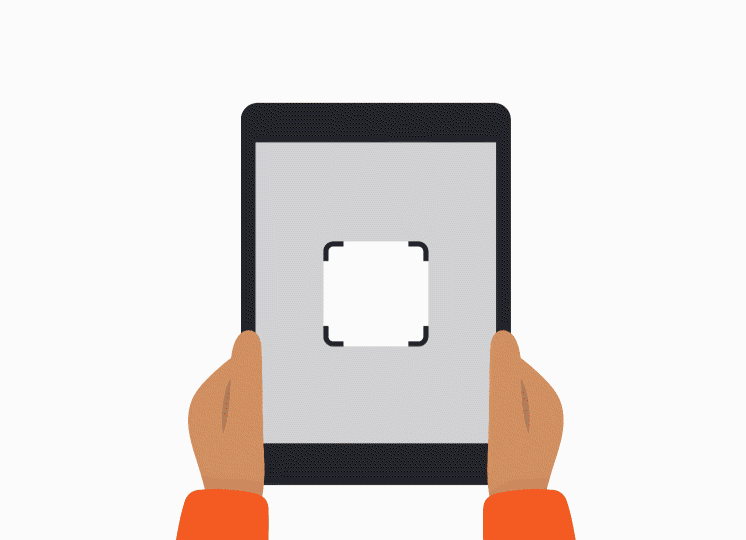 Use the site induction app to attach proof and evidence.
Workers, supervisors and site inductees can take photos, videos and attach documents to the site induction.
Because all of this information is captured using the site induction app, it's securely stored in the cloud, automatically organised and easy to find at any time.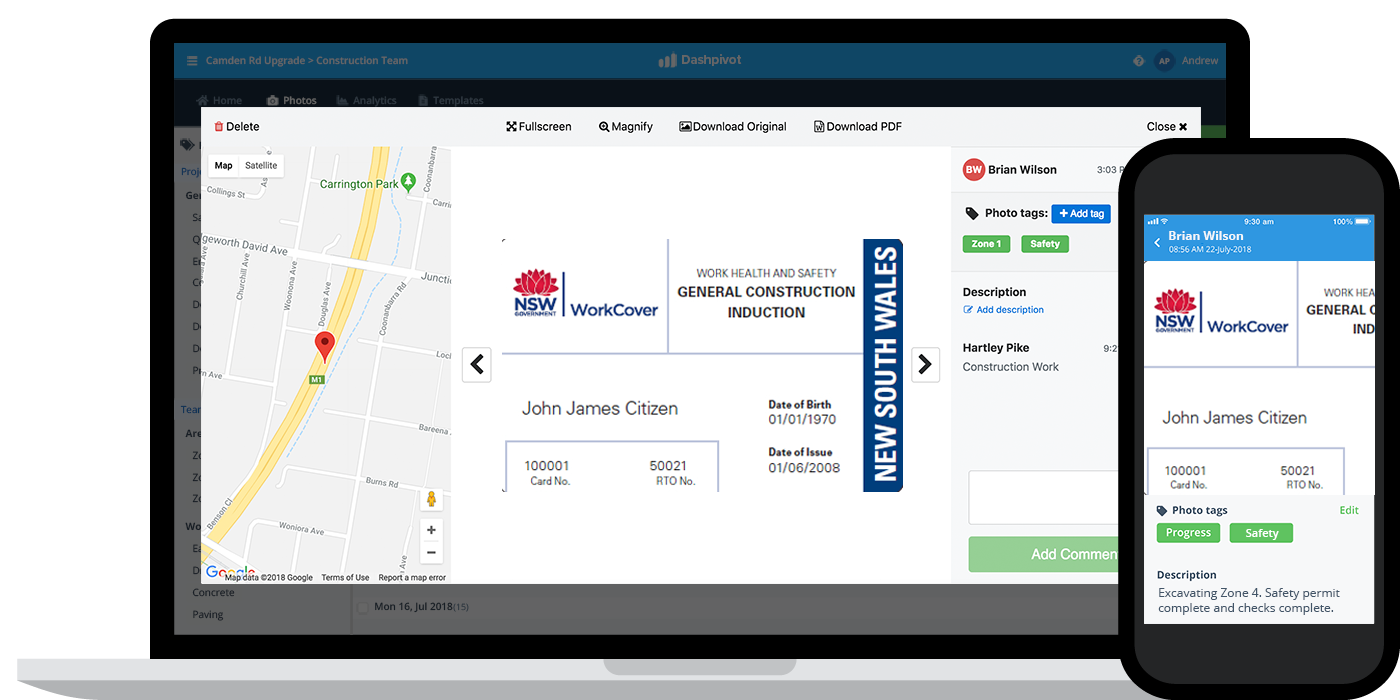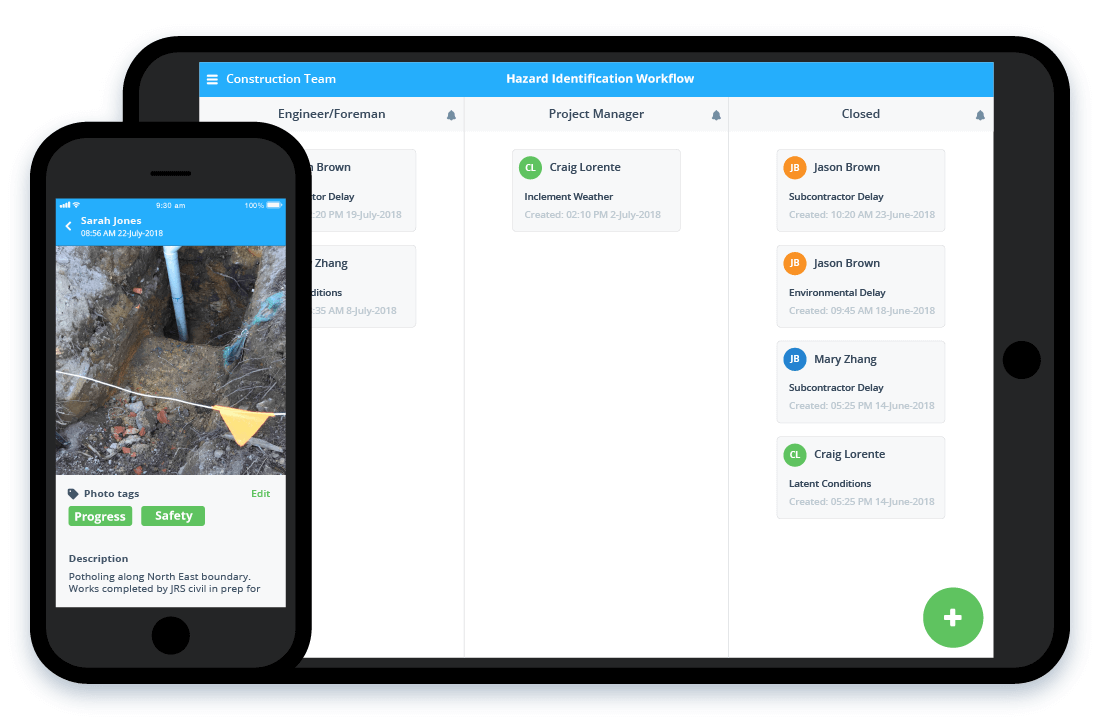 Automate critical or repetitive processes.
Setup automated workflows for critical site inductions or induction processes. Hard signature restrictions and automatic notifications ensures every induction follows the same procedure whilst also being actioned and approved quickly.
Share site induction records from the app in one click.
Any of the site induction records or documentation captured inside of the site induction app can be downloaded, printed and shared in one click.
Every export is professionally formatted and comes stamped with your company logo and colours.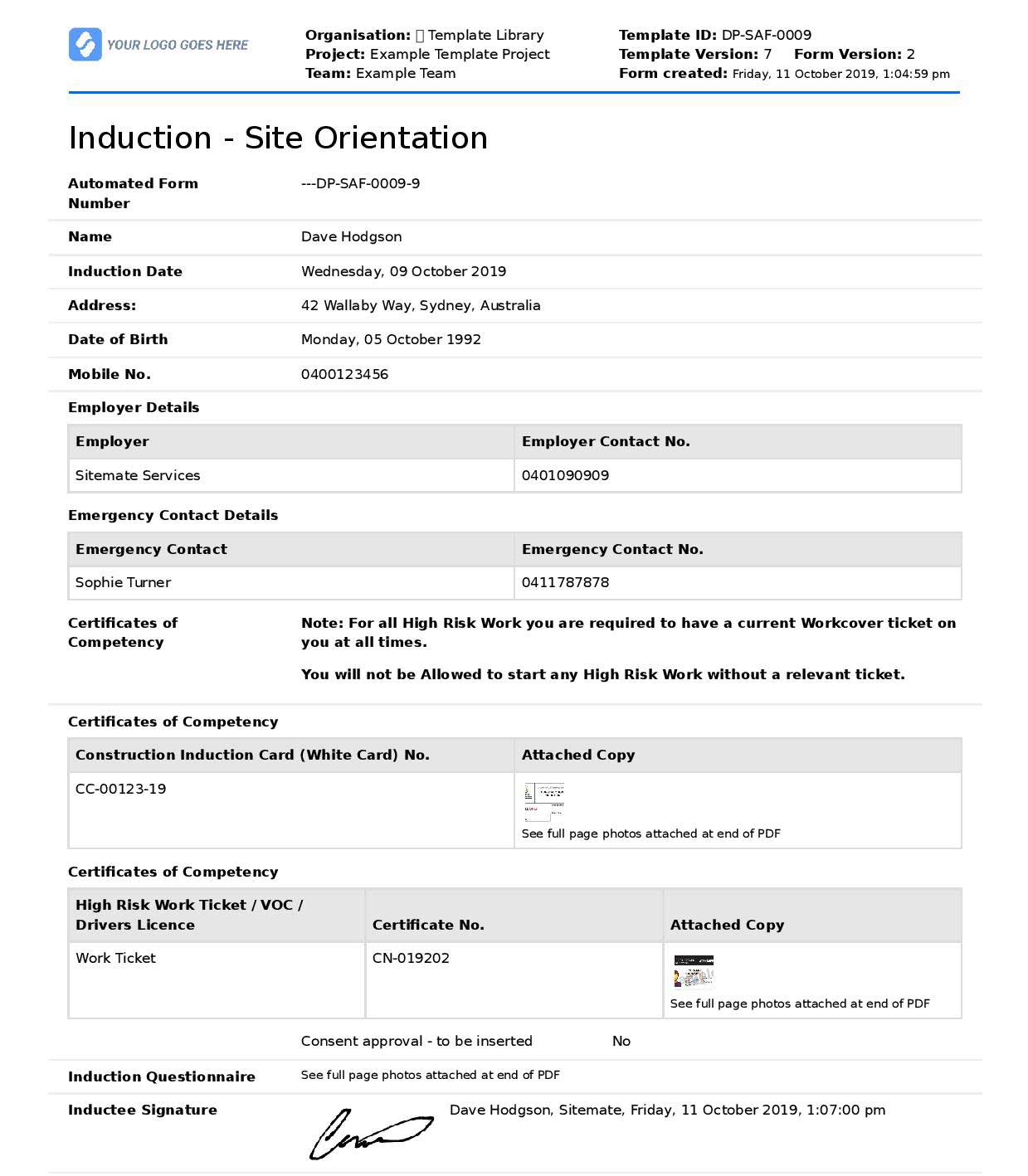 Try this site induction app for free now
Automatically organised induction records.
Timeline view
The site induction app organises all of your site inductions into timeline format automatically, and you can view these timelines by specific projects and teams.
Register view
Convert any or all of your site induction records into a register style view in a single click. It's just like your excel spreadsheet, without any data entry or formatting.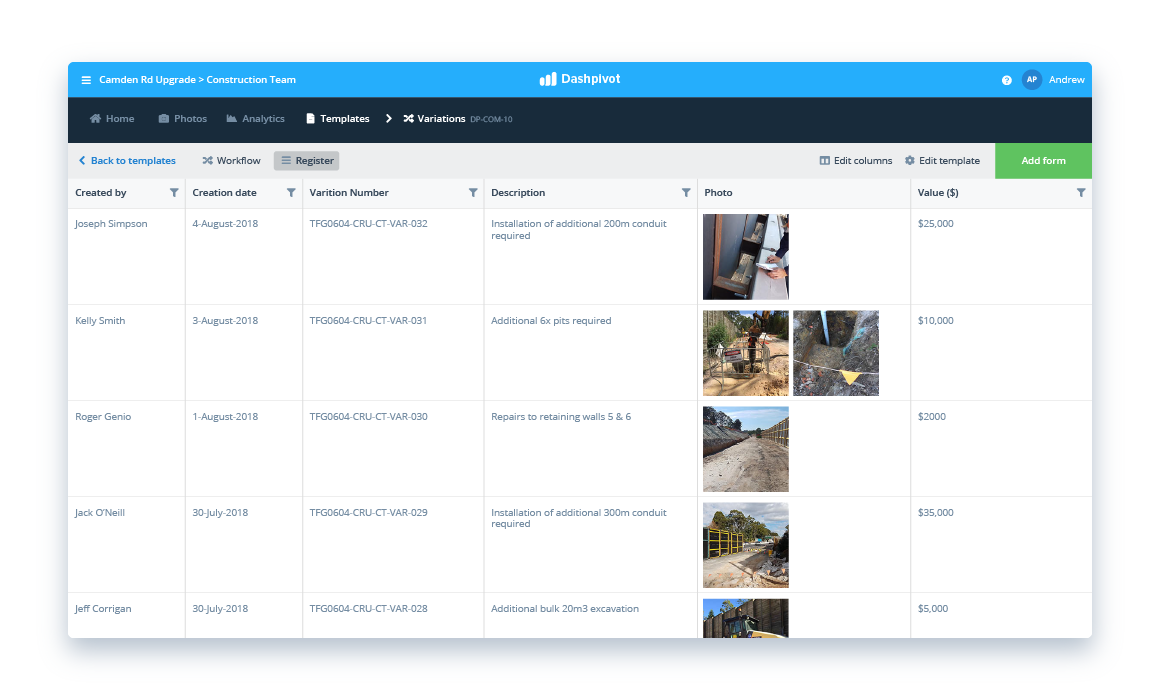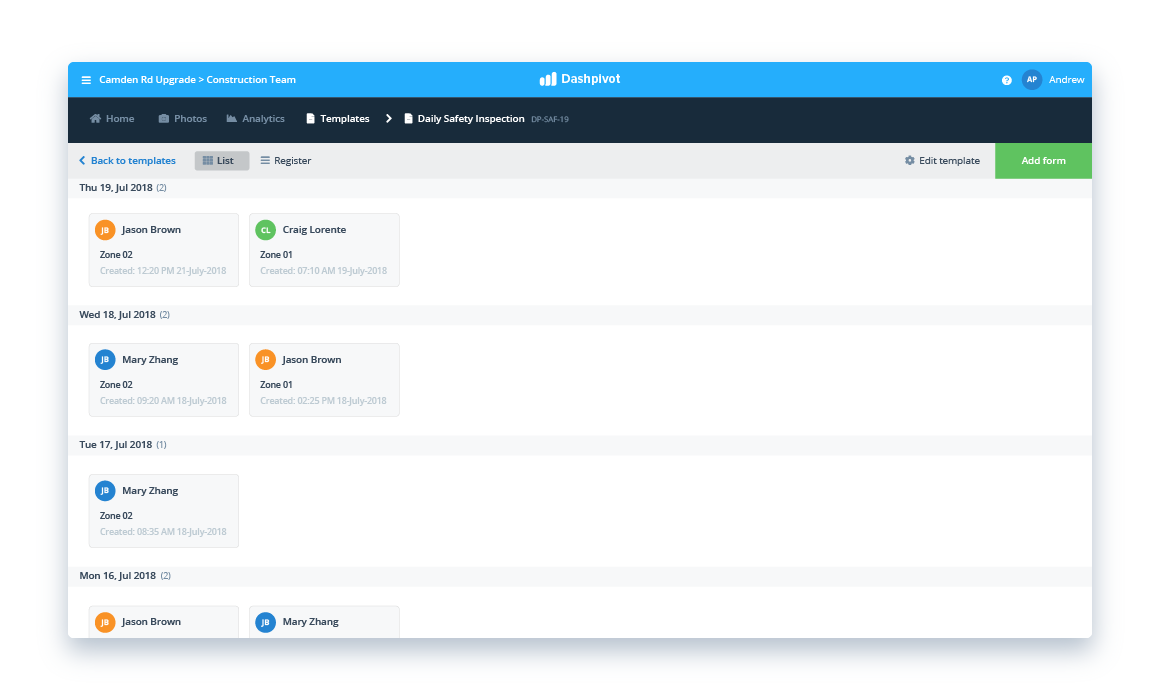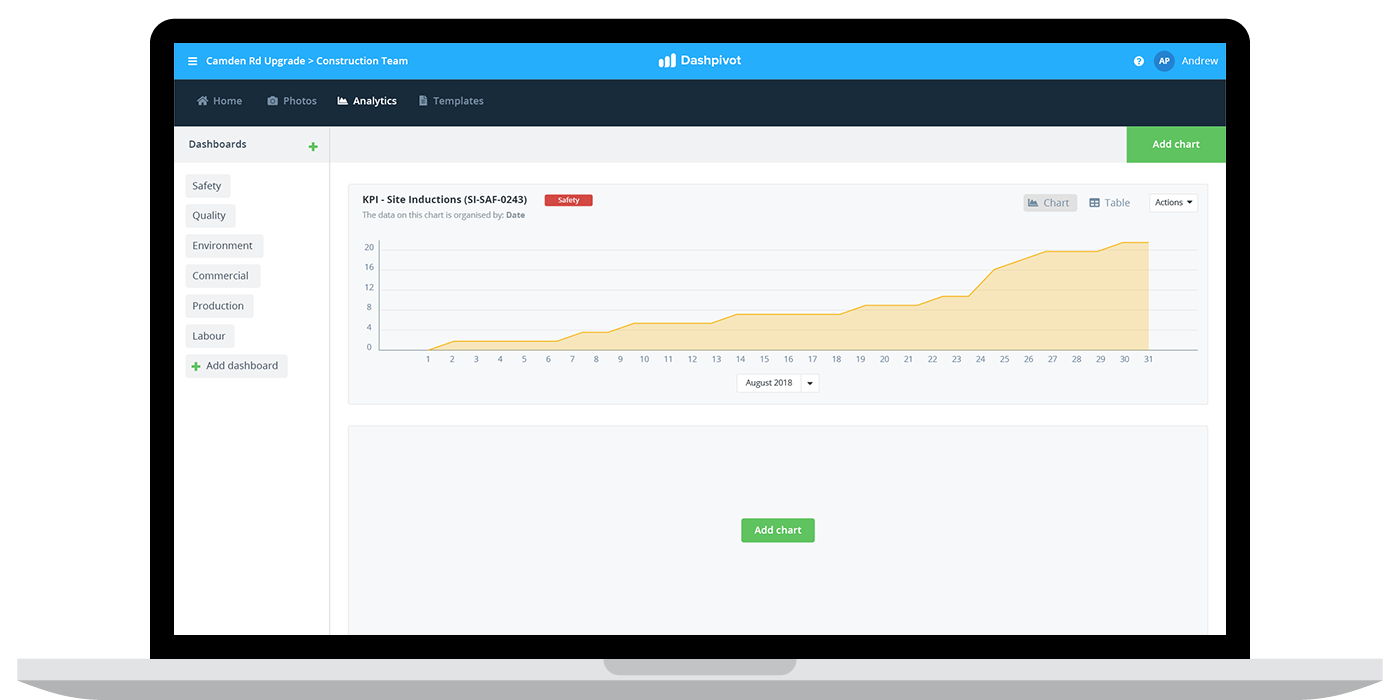 Get new real-time insights about your site inductions.
The site induction app aggregates all of your induction data in real-time, which you can then display in custom dashboards and charts.
See things like how many inductions have been completed, which projects have the most or least inductions and more - all updated automatically as data is inputted from the field.
Award winning app, as voted by people like you.
Best Value – EHS Management
Best Ease of Use – EHS Management
Best Ease of Use – Project Management
---
Source: Capterra software reviews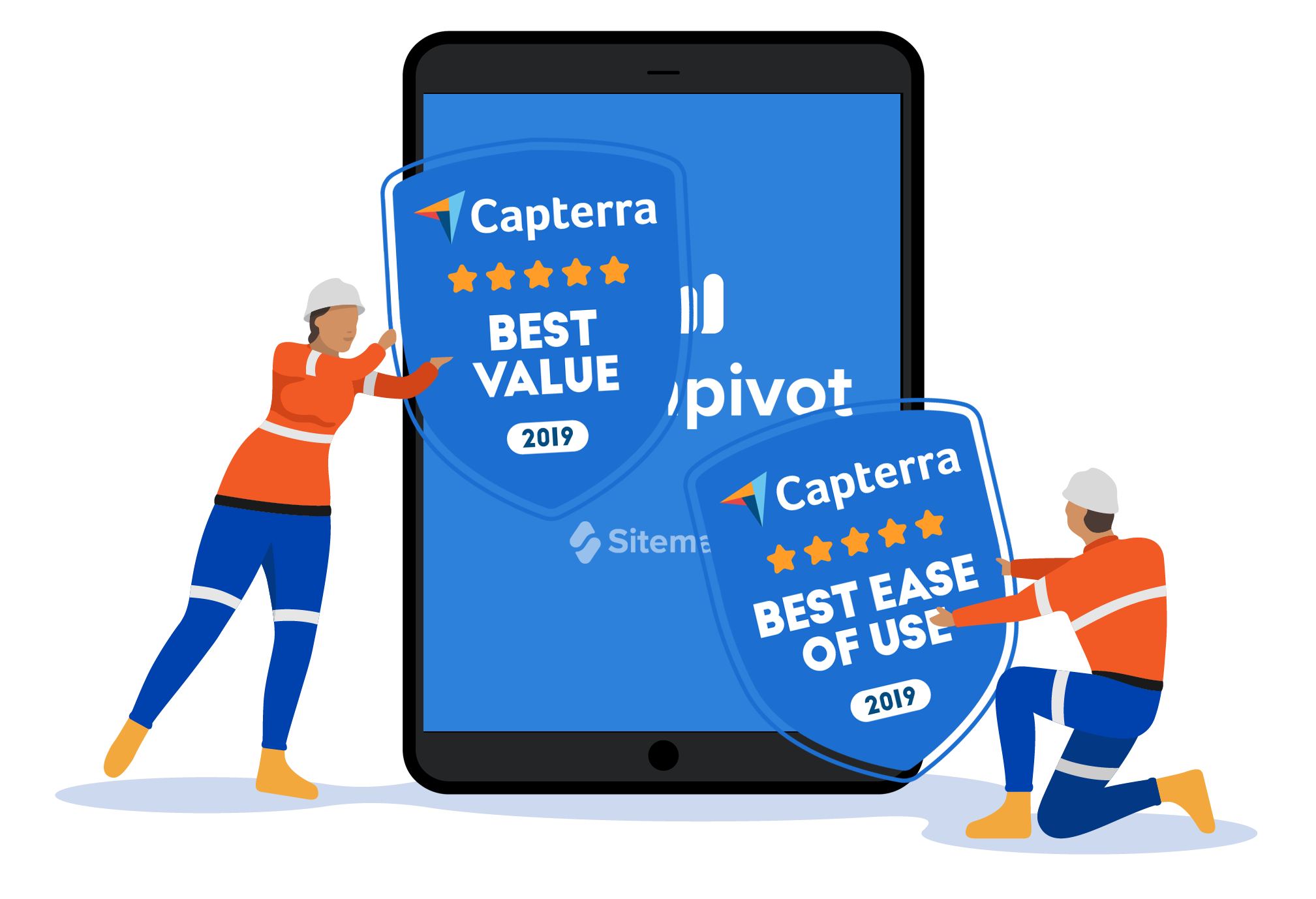 Improve all aspects of your site inductions with this app now.