Real-time construction progress photo documentation
Never miss a claim or get ripped off because of a lack of evidence. Easily capture, manage and organise all of your construction progress photos and videos using a simple app and software system.
Streamlining companies, projects and teams of every size
Capture detailed site information and metadata directly on phone or tablet for immediate synchronisation with your central photo database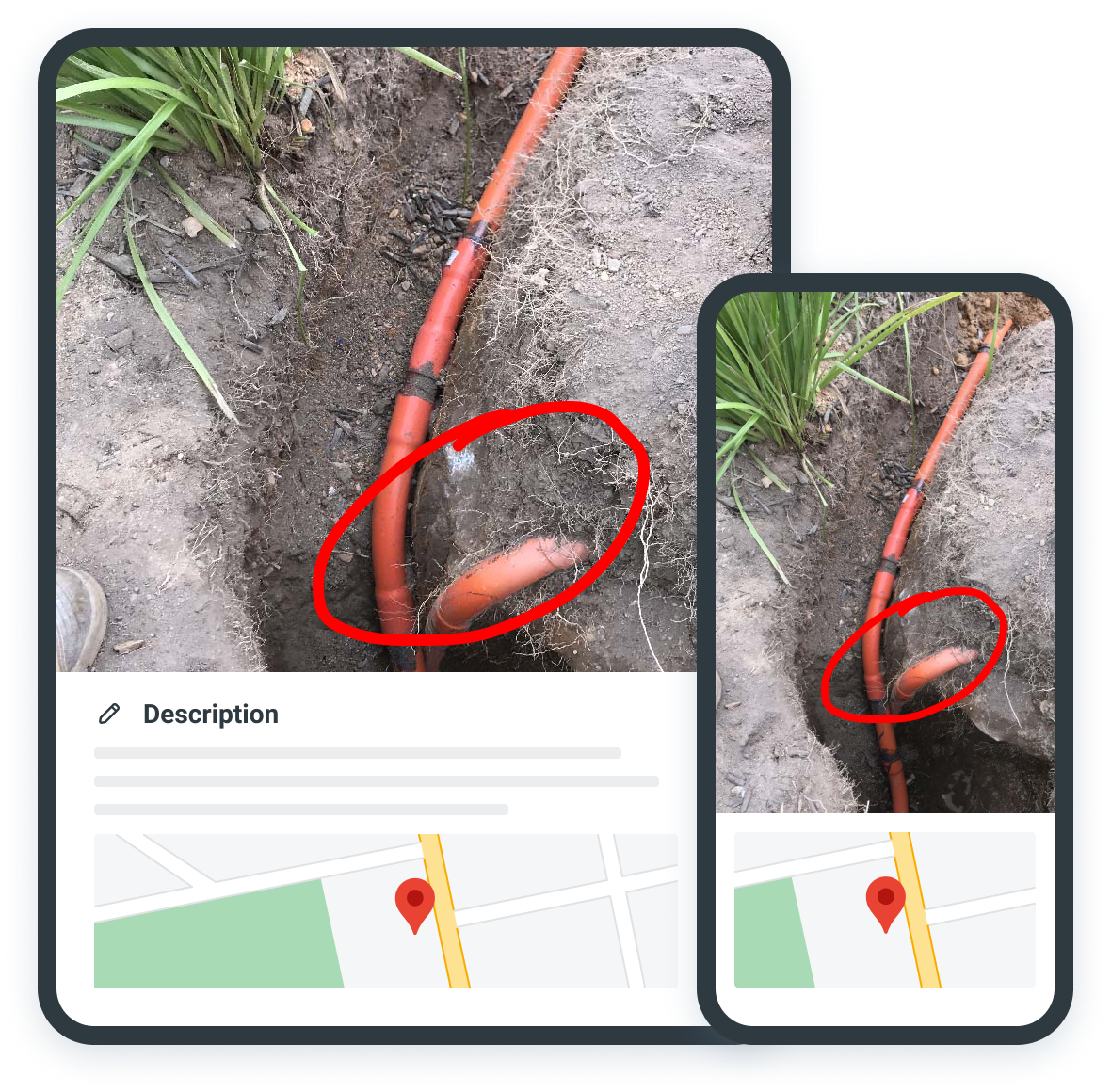 Give site workers a quick and easy way to take photos and videos, even when completely offline
Using the Dashpivot app, site workers can pull out their phone or tablet and use the iOS or Android app to take photos and videos.
Once captured, photos and videos are automatically uploaded to a central database and organised in a secure and flexible folder structure automatically.
The mobile app also works in offline mode, meaning if there is no internet reception, photos and videos and all of the other functionality can still be used and captured and will be instantly synced back to the database once internet connection is restored.
Photo markup and other detailed metadata
Add supplemental information to any of your site records to build more detailed records and hone in on critical information, with quick and simple photo markup, descriptions and one-click tags.
All of this information is informative, and makes searching in the database for specific records very quick as you can filter and find by tags and descriptions.
Photos and videos can be stored as standalone records, or attached to any forms within the system including daily reports, diaries, safety reports, inspections and quality reports.
Automated location capture
All photos and videos captured are automatically stamped with geolocation info and a pinned location on a map view, which is perfect for general progress photo documentation as well as crucial for any safety or quality related records.
Add exact GPS coordinates as well as a number of other pieces of critical metadata including the date, time, description and your company logo directly to photos with instant photo stamping.
Turn photo stamping on so it's automatic, or add it to already captured photos quickly and easily.
Build bulletproof records which can't be disputed
Never get ripped off again because of a lack of photo or video evidence with a secure and organised database that replaces all of those messy computer folders, emails and whatsapp groups with a single and reliable source of truth.
Instantly downloadable, printable and shareable
Download, print are email any of your photos in the click of a button. All of your records are securely stored in the cloud until you need to view or use them.
All records which you get out of Dashpivot include your logo and custom branding to keep things standardised and professional.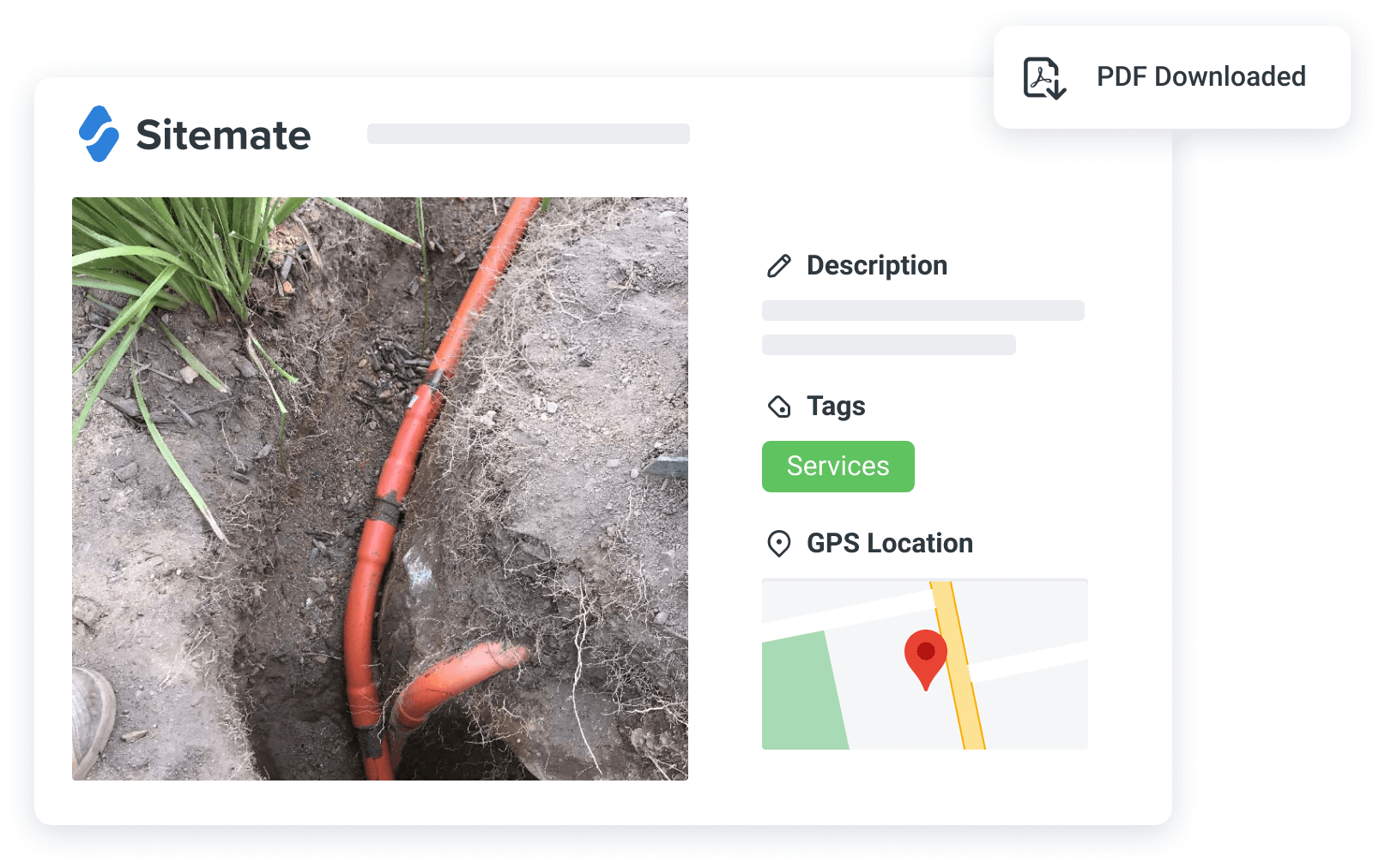 See a full picture of your construction progress from start to finish - with the confidence that no photos or documentation is missing.
Streamline your construction progress photo documentation process now