Real-time construction progress photo documentation
Easily capture, manage and organise all of your construction progress photos and videos so that you always know what's going on and can rely on your bulletproof records.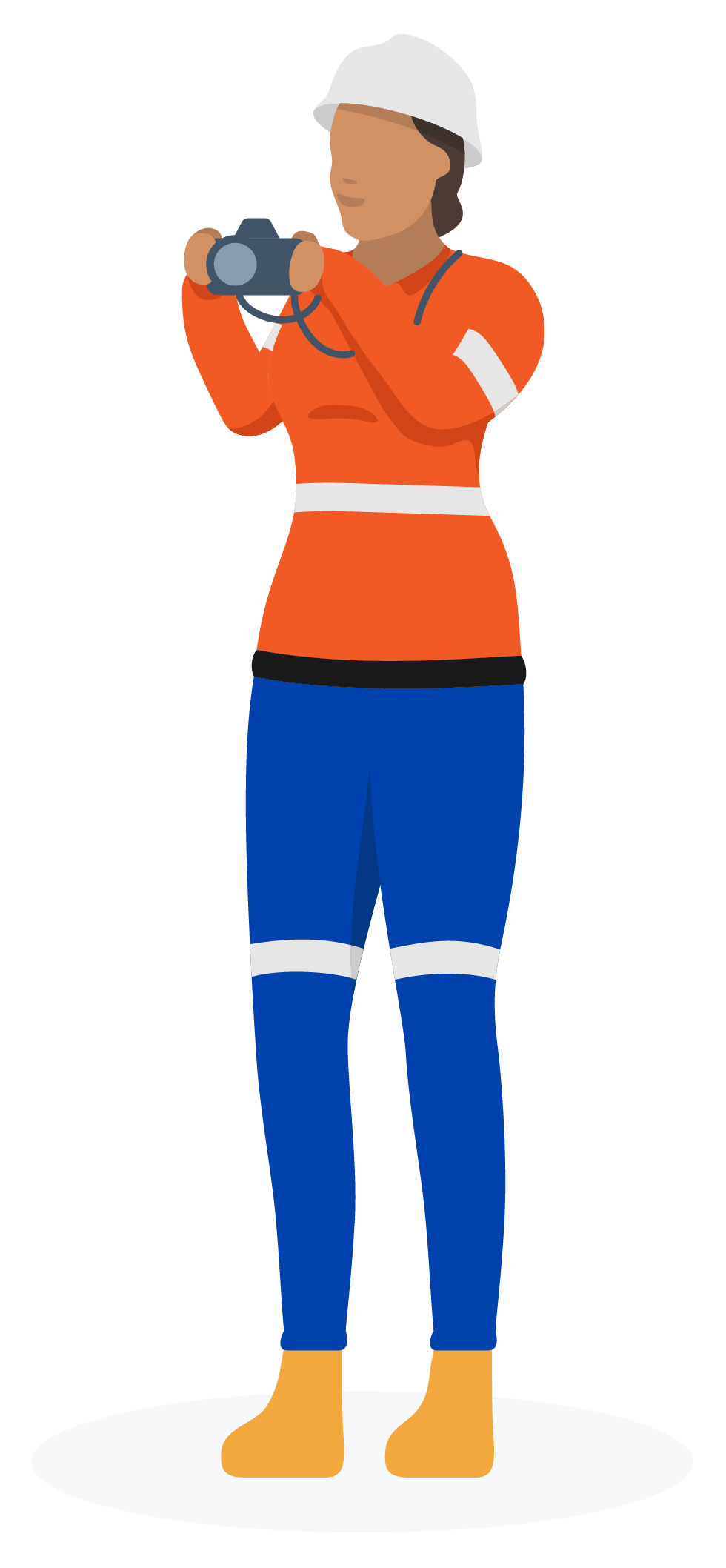 Join the companies building bulletproof photo and video records


Streamline the way that engineers, foremen and project managers capture and document their work.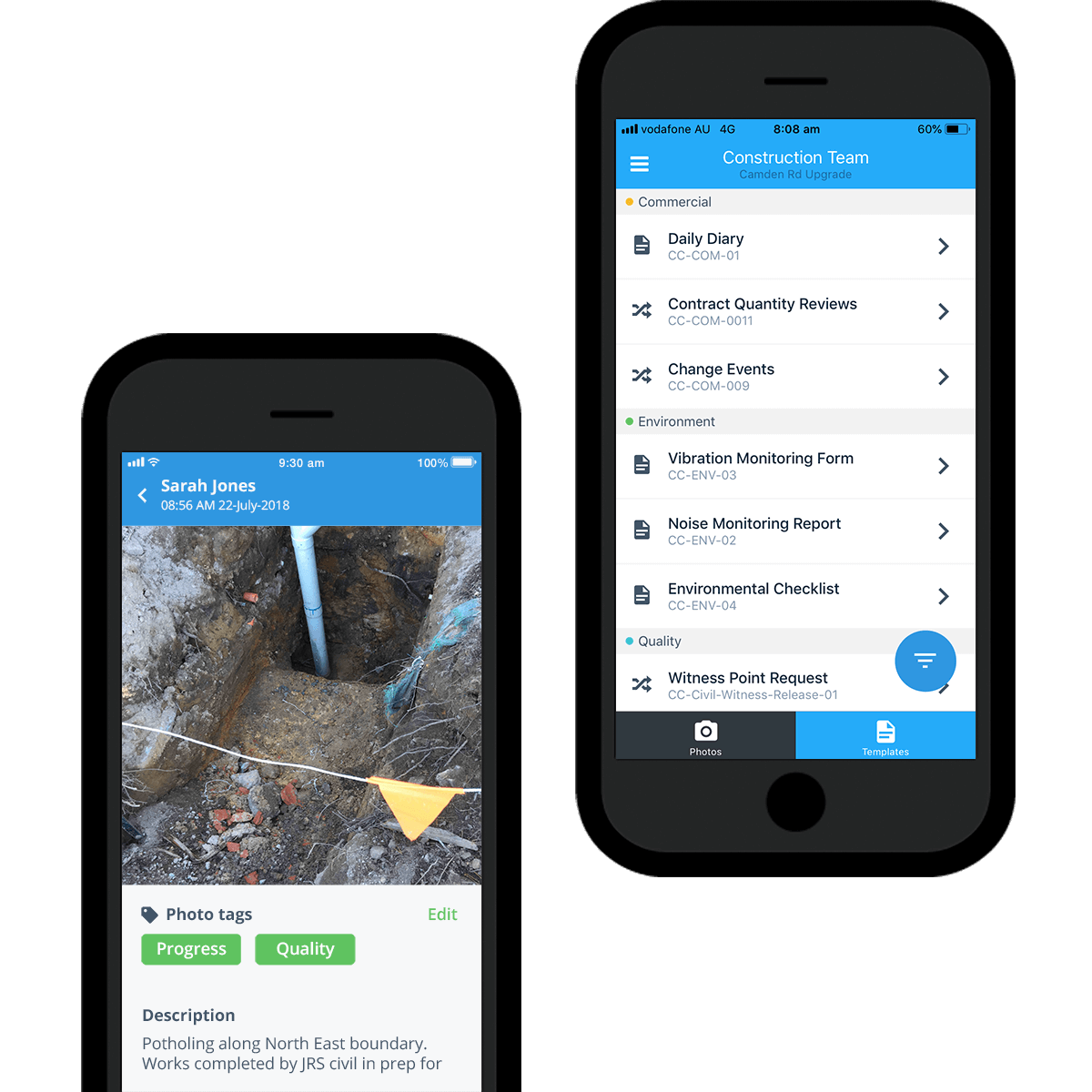 Give site workers a quick and easy way to take photos and videos
Using the Dashpivot app, site workers can pull out their phone or tablet and use the iOS or Android app to take photos and videos. Once captured, photos and videos are automatically uploaded to your teams and projects in real-time.
Dashpivot becomes the single place where everyones records are always accessible, stored and organised.
See a full picture of your construction progress from start to finish - with the confidence that no photos or documentation is missing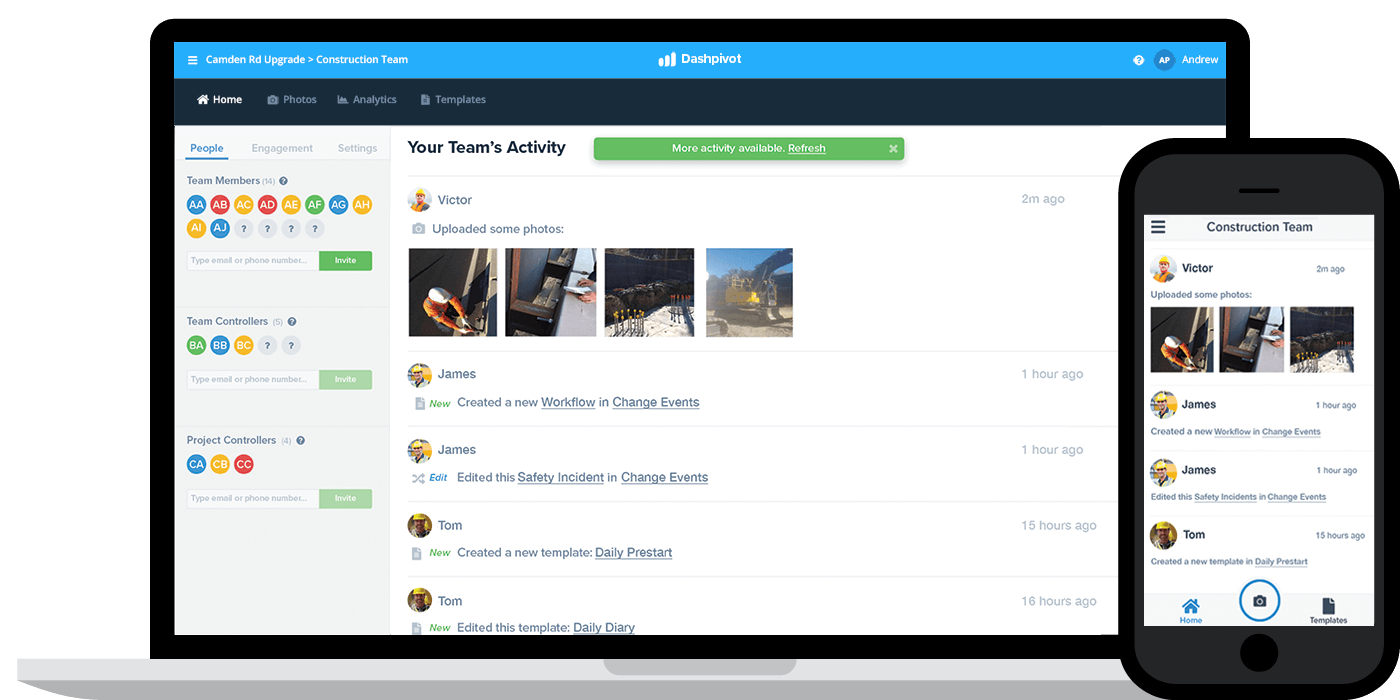 See a live feed of the photos and videos being captured from your teams and projects
Don't guess what's happening or have to constantly email people for updates and records.
Just check in on your live feed to get real-time updates on progress, including the photos and videos which have been taken and the forms which have been filled out.
The photo and video option is excellent. Media is uploaded and updated almost instantaneously. Can add photo tags and descriptions which make searching much easier.
Adrian G. // Construction Manager

Build bulletproof records which are compliant and can't be disputed
Pictures tell a thousands words, but they tell even more of a story when they come with GPS location data, supporting comments and function or progress tags.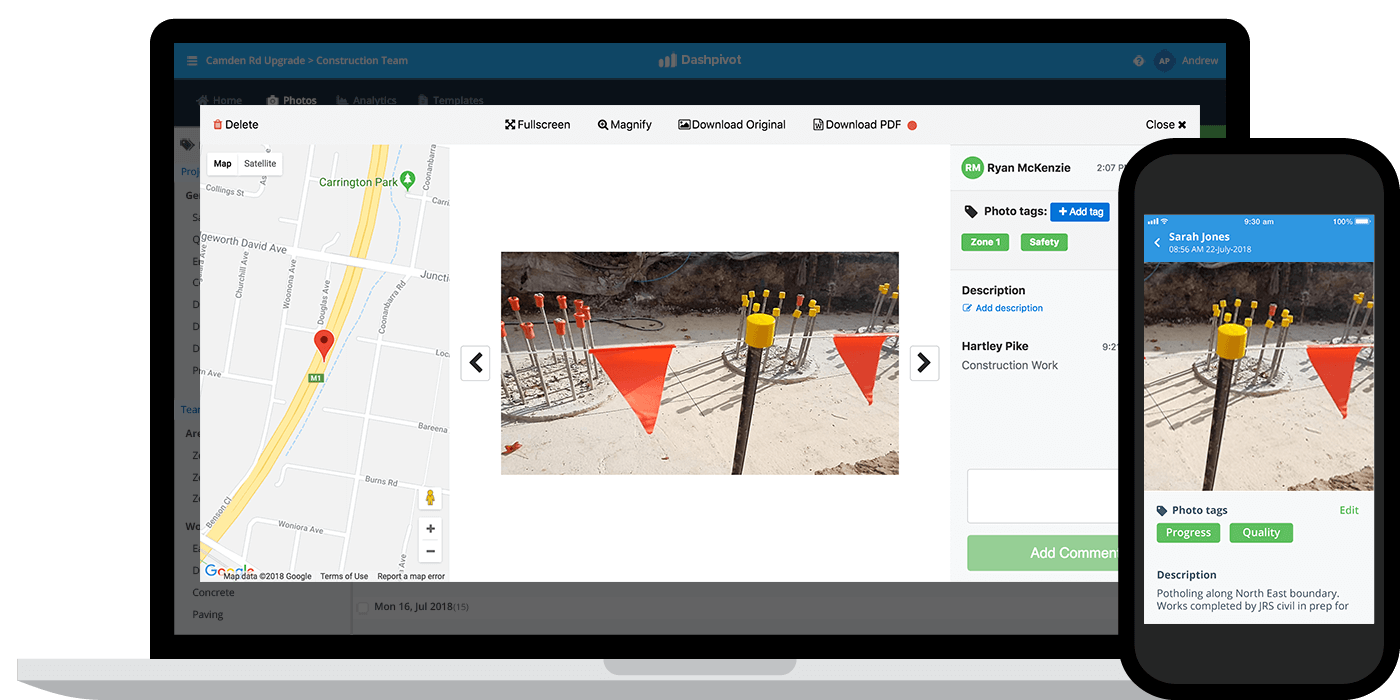 Improve the way that you document project progress. Try the software for free.
All of your records are instantly downloadable, printable and shareable
Download, print are email any of your photos in the click of a button. All of your records are securely stored in the cloud until you need to view or use them.
All records which you get out of Dashpivot include your logo and custom branding to keep things standardised and professional.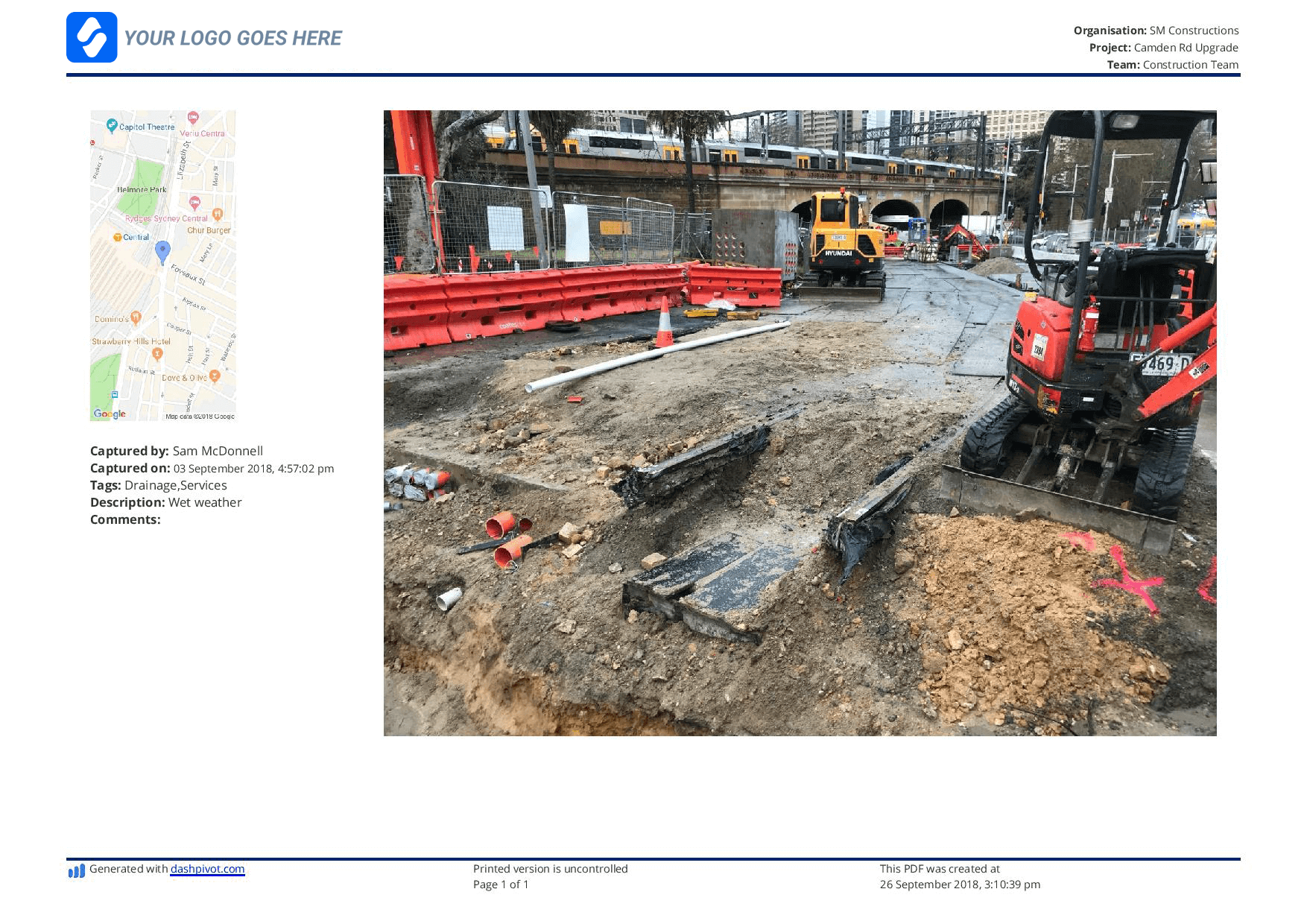 Folders and hard drives weren't designed for your project documentation.
Using Dashpivot, you can easily search for and find any record. All of your photos are automatically organised by projects and teams and structured into chronological order - and can be searched and filtered by the date, the person who took the photo, and by custom tags.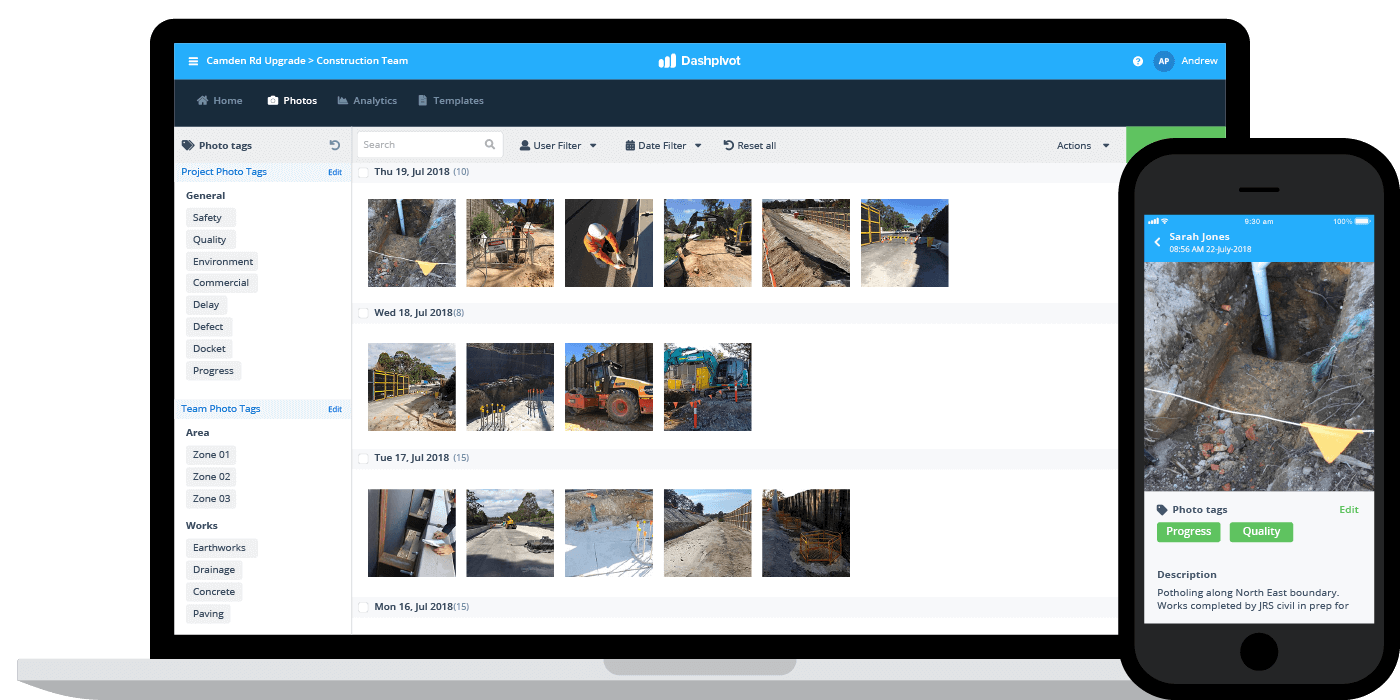 People in 70+ countries use this construction project management software to deliver on time and on budget.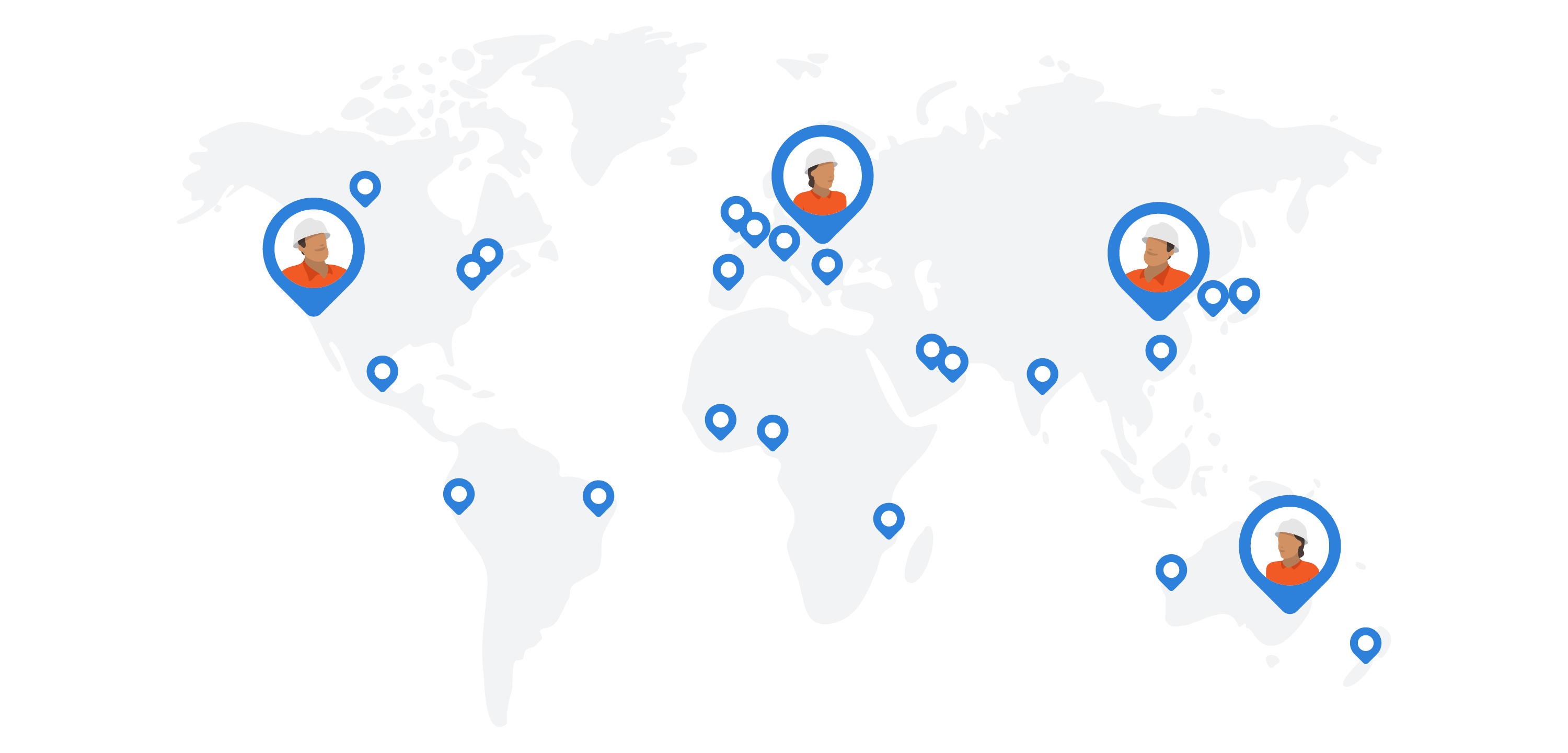 Streamline your construction progress photo documentation process.