Improve communication with detailed photo markup to highlight important information or changes.
Streamlining companies, projects and teams of every size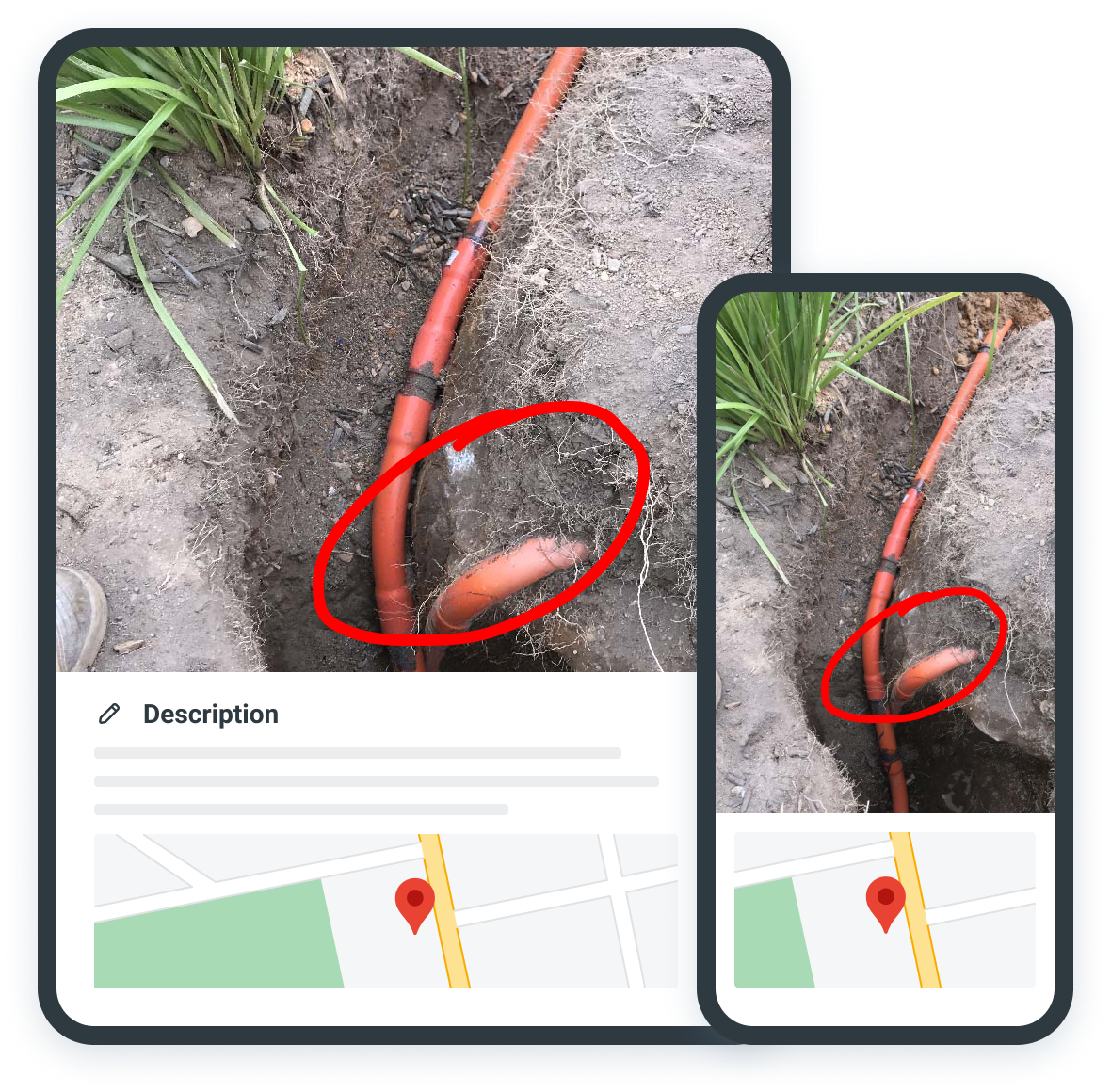 Take photos with detailed markup
Ensure your team is on the same page with well documented photos with markup to avoid any delays due to miscommunication or misunderstanding.
Take photos in the photo markup app then you can draw with your finger, erase, do multiple markups in the photo review screen.
Use photo markup to highlight defects or dilapidation records
The Dashpivot app makes documenting defects and dilapidation quick and easy.
Take a photo in the app, use markup to highlight what's wrong with geotagging to show exactly where the location is.
Add detailed tags to your photos and videos
Go beyond markup with detailed tagging and information on all of your photos.
Add description, utilise automatic timestamps and geotagging, and add any other tags you need to categorise your data for quick searching and organisation.
Work in offline mode and sync photos to the office
If you're working in a remote area or underground, your photo and markup won't be lost because you have no internet connection.
Take the photo and add the markup, then it will be uploaded and be accessible in the office as soon as you regain connection.
Organise photos by team or project
Ensure you can always find photos when you need them.
Organise photos by team or project with tags and search for tags to keep on top of your photo management.
More than 'just' a photo markup app
Dashpivot is a flexible app which works for photo management use cases like progress photos, tagging, dilapidation or defects.
Use Dashpivot to take care of just your photo markup or consolidate your photo processes into a single easy to use app.
Try the photo markup app and software for yourself for free