The smarter job safety analysis app
Streamline how you document, organise and track your job safety analyses to improve safety compliance and site safety.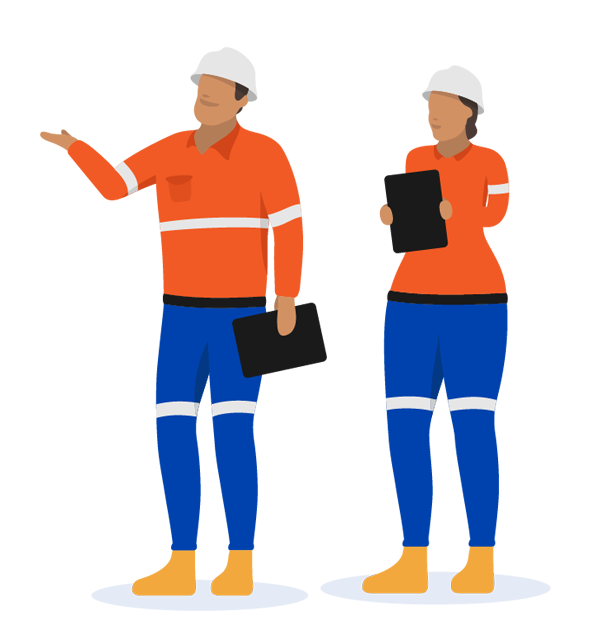 Streamlining JSAs at companies of every size


Create your job safety analysis framework in a digital format
Stop wasting time formatting and using word docs, PDFs and excel sheets.
Create your JSA forms in a smart digital format which makes them easy to update, manage and deploy to workers.
Setup your own templates, or choose and edit from our free library to get a headstart.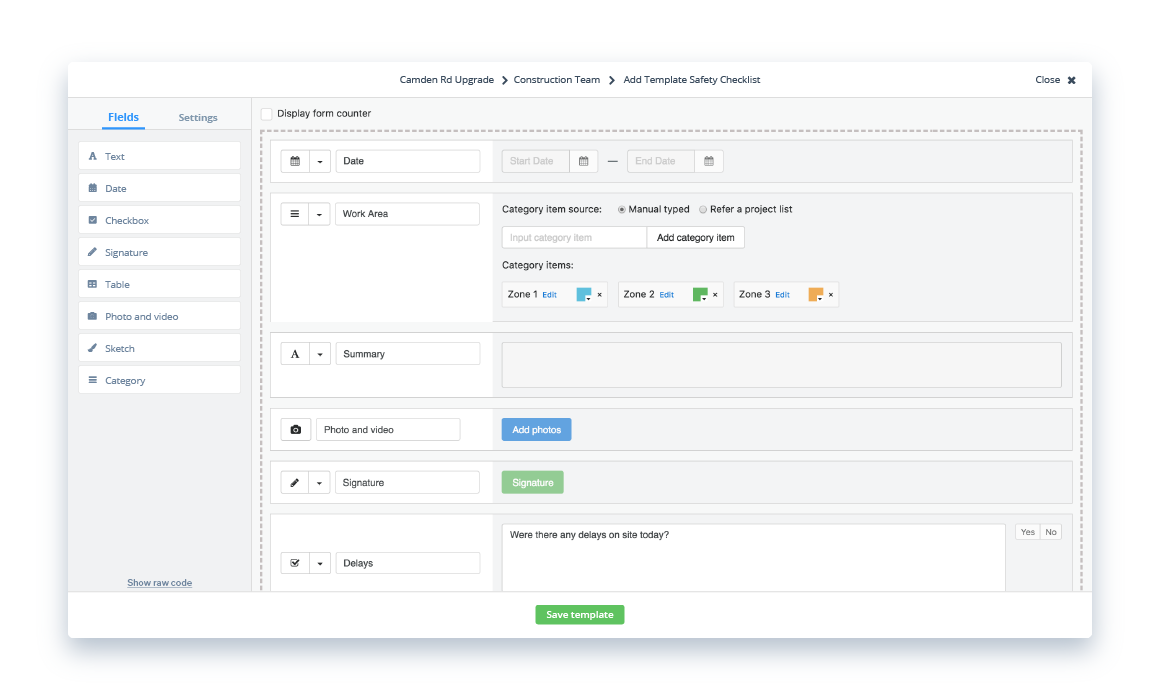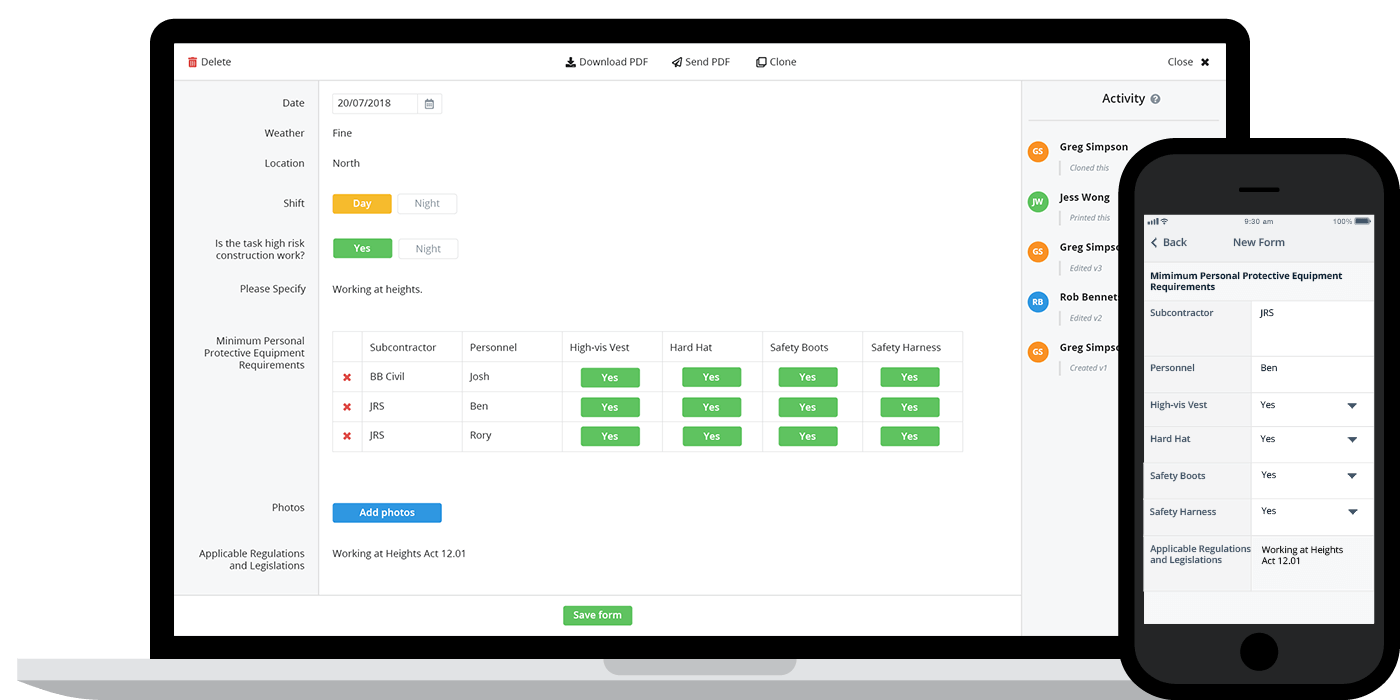 Access and complete JSAs from anywhere on any device
Using a job safety analysis app gives you and workers the ability to fill out JSAs in the field or in the office in real-time using any mobile, tablet or computer.
Once started or completed, all forms and records are instantly synced to the app where they are stored securely and automatically organised.
Contactless scan and sign makes signing off on JSAs quick, safe and secure
Many JSA forms need to be signed off by multiple people, both internal employees and 3rd parties.
Contactless scan and sign enables workers to sign off on JSAs using a secure digital ID card, which ensures they have read and understood the JSA - and reduces time-consuming manual signatures and cross-paper or tablet contact during Covid-19.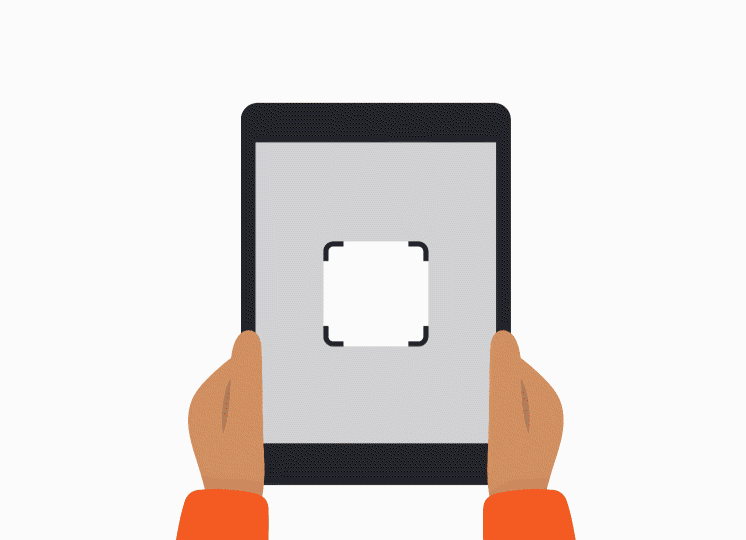 Setup automated workflows inside of the job safety analysis software
Sending and communicating JSAs can be time-consuming and problematic when managed over phone and email.
Using the app and software, you can setup workflows, instant notifications and approval signatures to escalate and communicate certain JSAs automatically.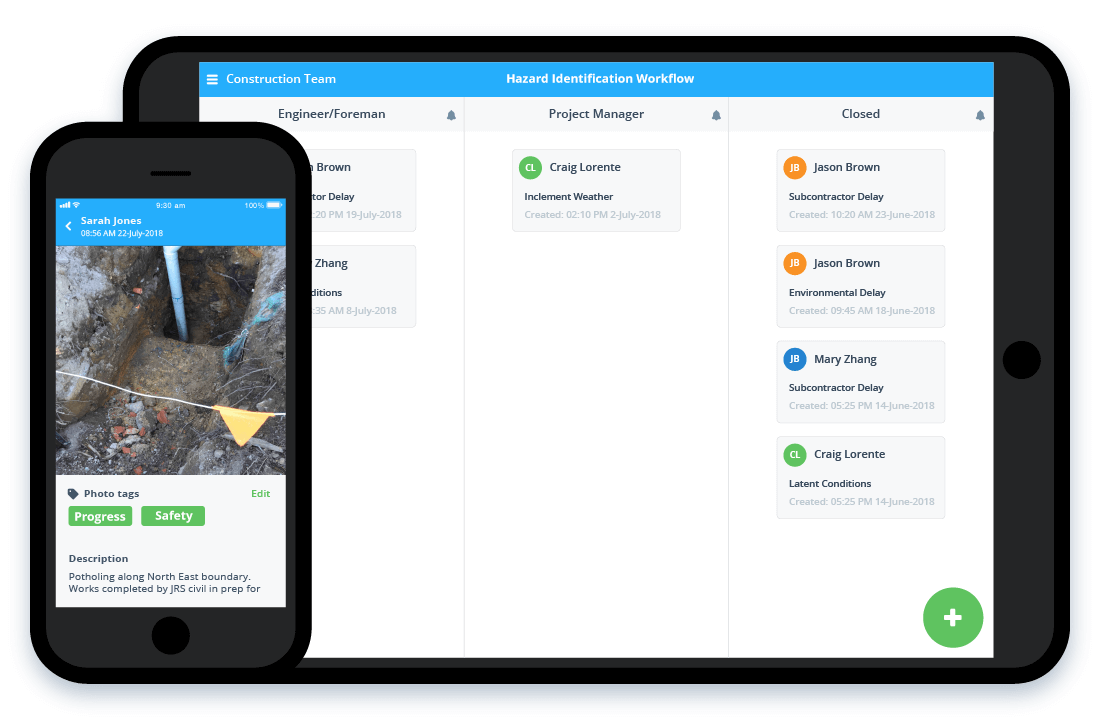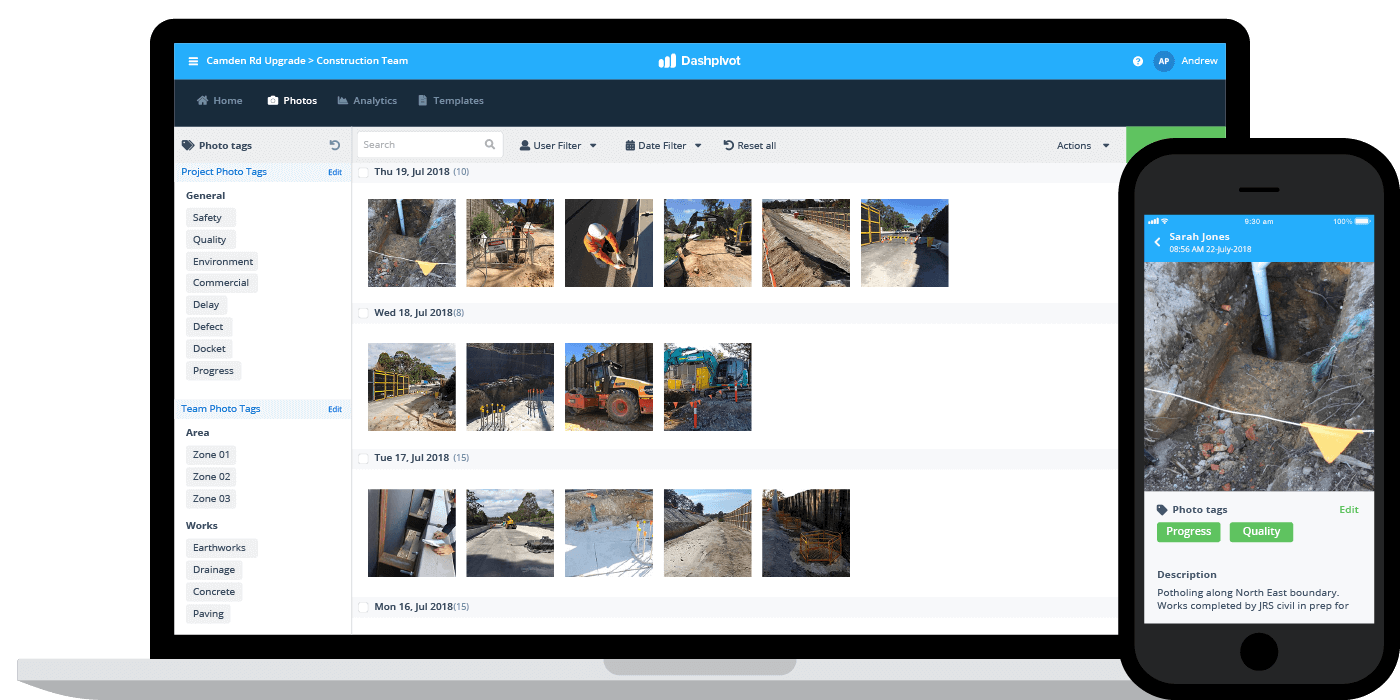 Store all of your JSAs and records in one place
All of the forms, photos and other records captured inside of the JSA app are stored securely and organised the way you want.
This way, you can easily find and look back at previous records, as well as find very specific detail about individual records like who captured it, when and where it was captured and more - improving the quality and usability of every piece of information.
Export anything from the software in a single click.
Get all of the benefits of digital with the comfort of your traditional formats including PDF and CSV.
Any digital record can be exported from the job safety analysis app in a single click, with each record coming professionally formatted and stamped with your company logo and colours.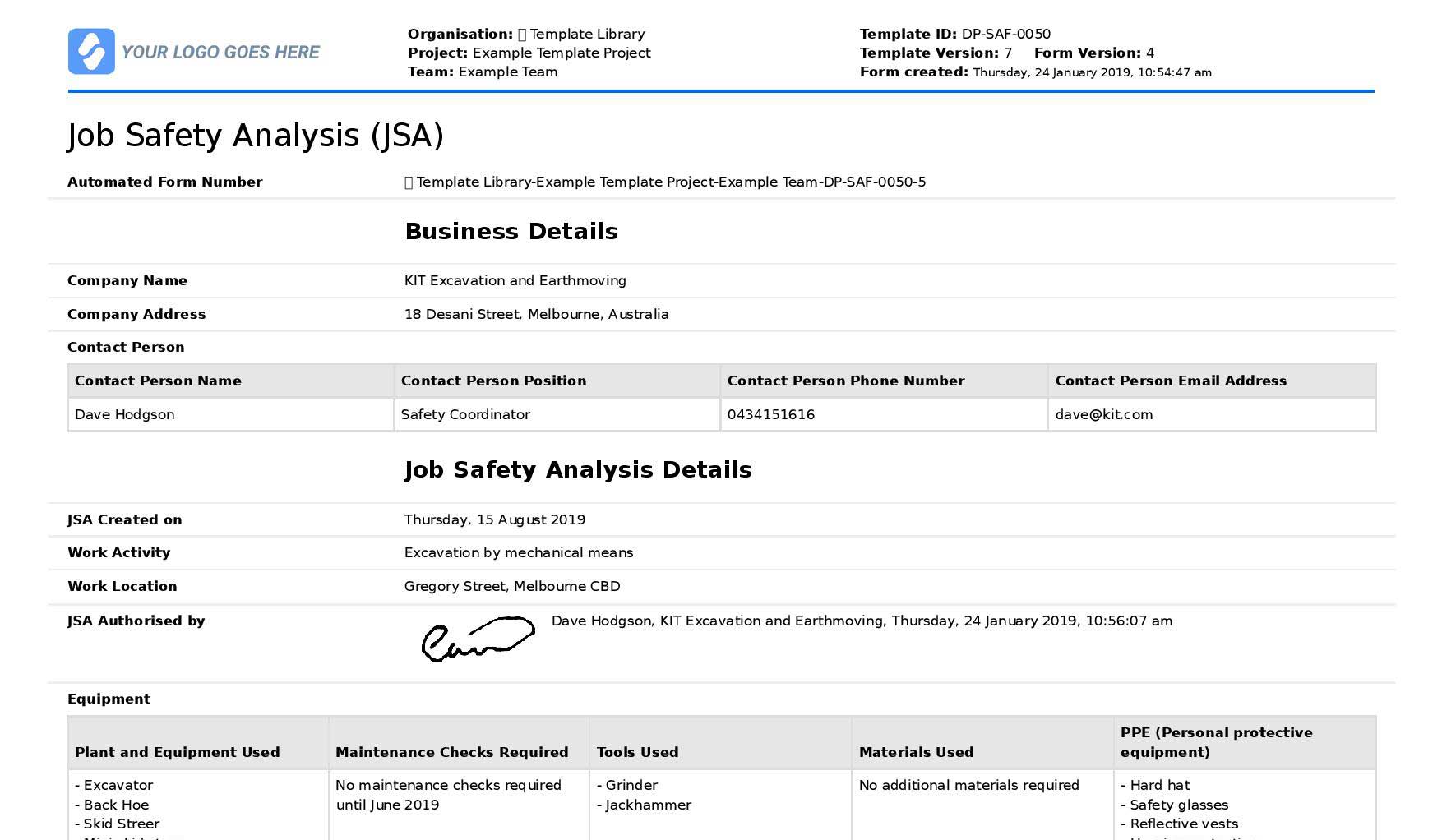 Try this job safety analysis app for free.
Ensure your JSA records are secure and compliant.
Timeline view
Every time a JSA is completed it is synced to the system and organised in chronological order.
Register view
Once documented, records can be converted into a register style view in one click. Just like excel, without the manual work.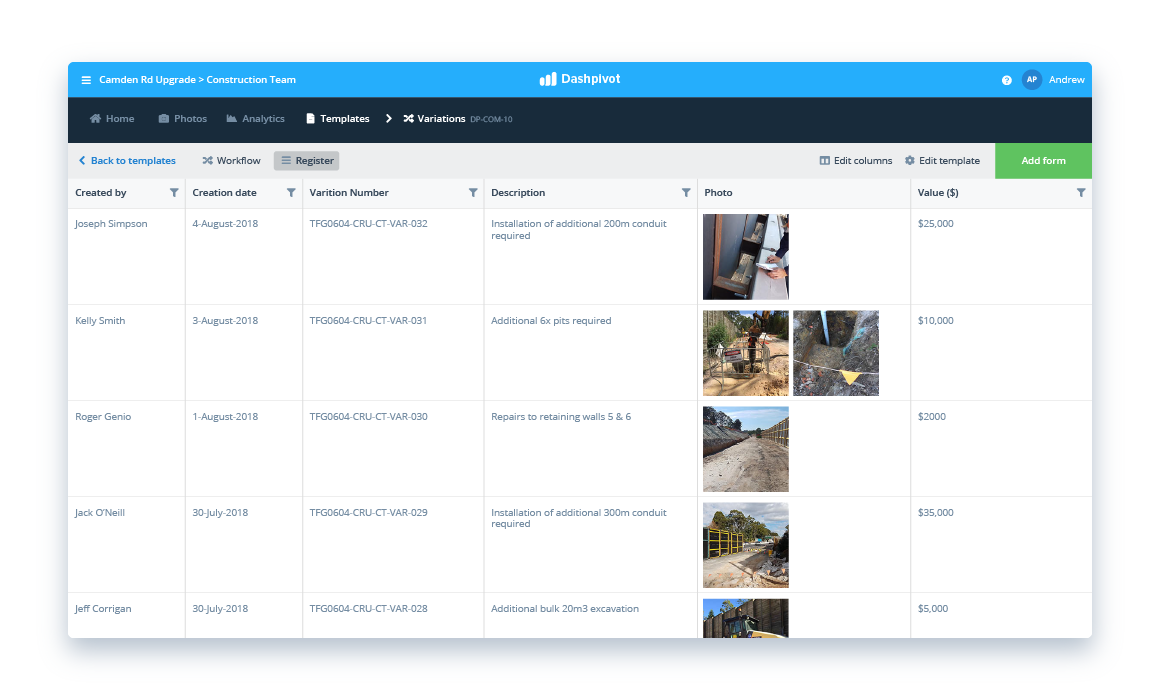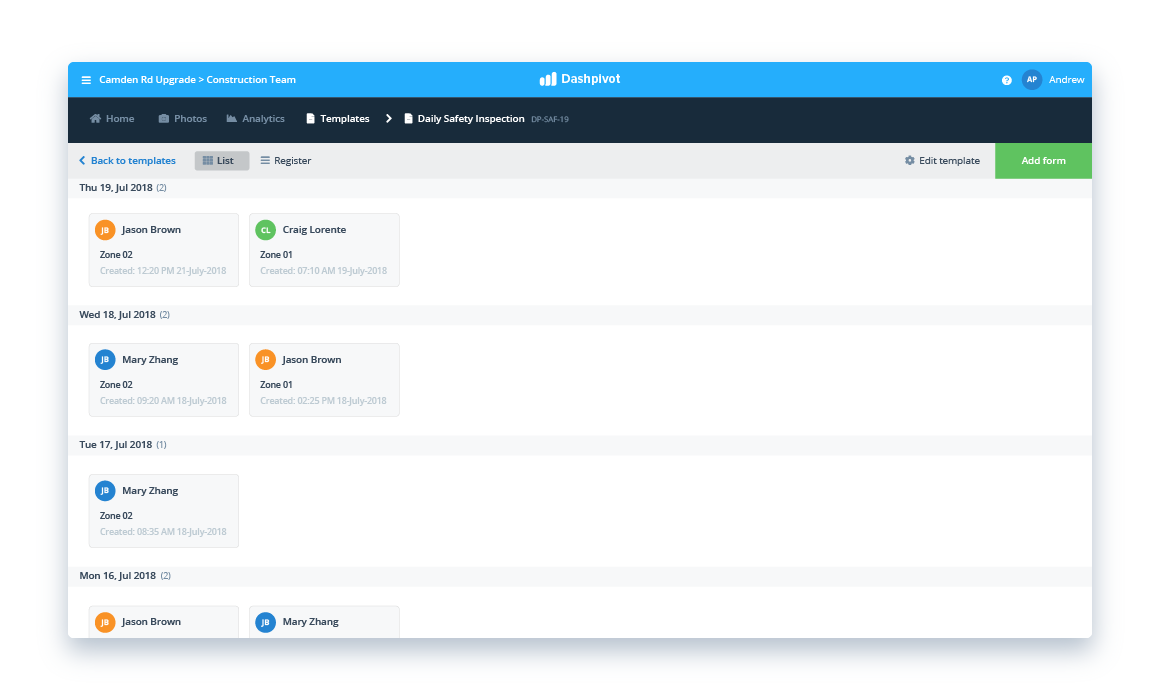 Ensure all of your JSA and safety records are audit proof and compliant
Focus on moving your projects forward and improving the human side of site safety while the JSA app takes care of all of your document, version and audit control for you.
This makes your records bulletproof and audit proof, automatically.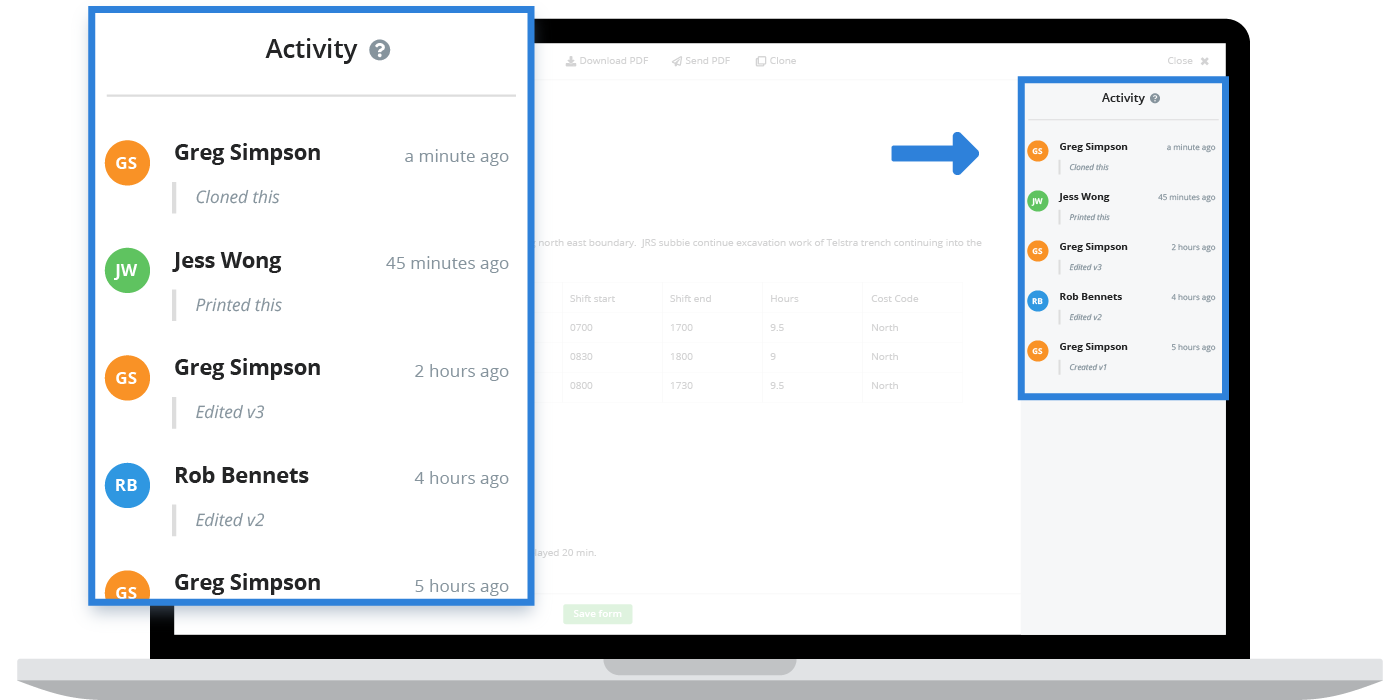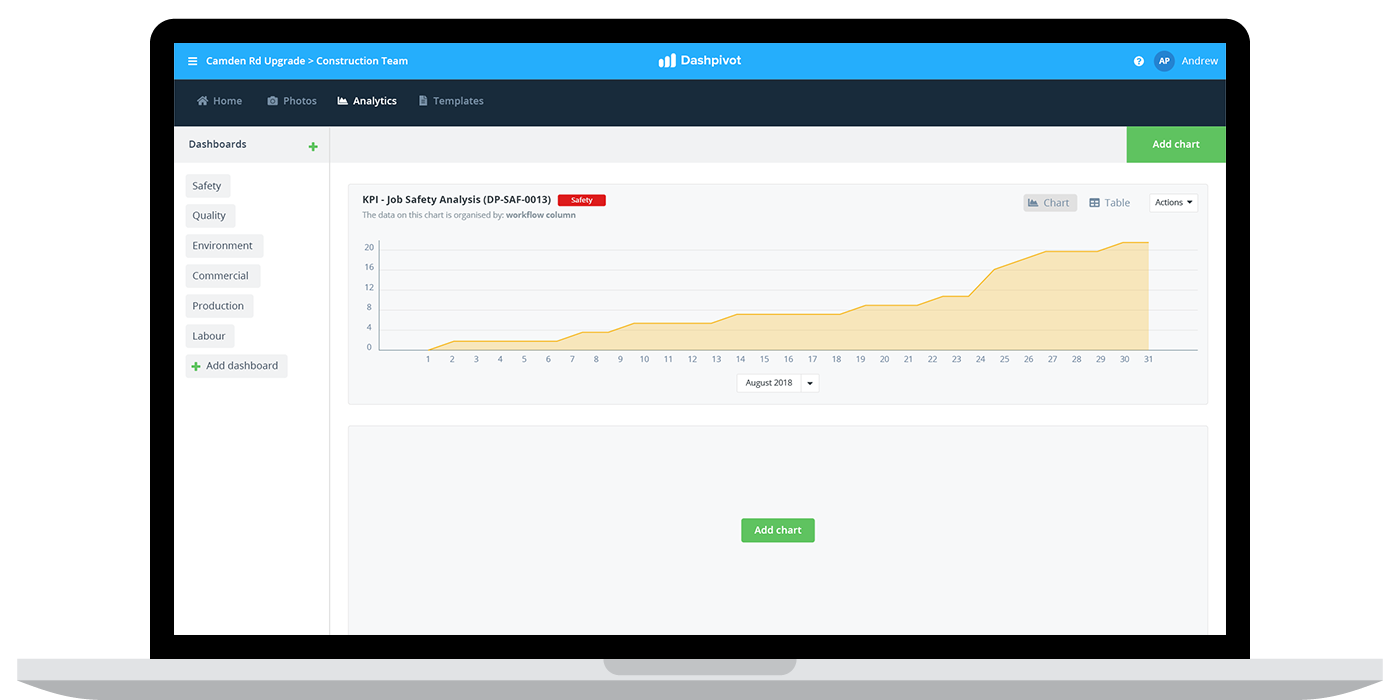 Track key safety indicators in real-time
Tracking and gauging safety performance isn't just about incidents. With a good safety app, you can easily track leading safety indicators in real-time so you can spot issues and areas of improvement before they become incidents.
These dashboards and charts are also customisable and updated in real-time, so you can get new insights into the things you care about and make more informed decisions every day.
More than a JSA app - if you want it to be.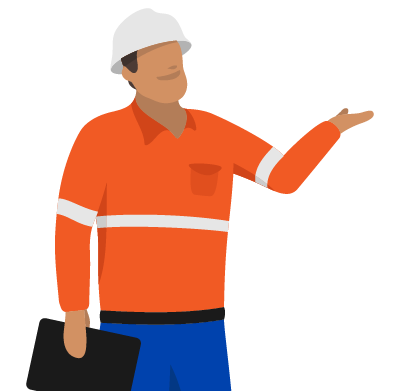 Dashpivot has been excellent. We have been able to digitise our HSEQ and engage with our clients and partners on the platform. It has improved the efficiency of our project delivery and allows our engineers to get back to doing what they should be doing.
Brian Mahon
Chief Operating Officer

Streamline your job safety analysis processes with this app now.