Streamline how your site inspections are captured, organised and tracked to save time and improve site and project outcomes.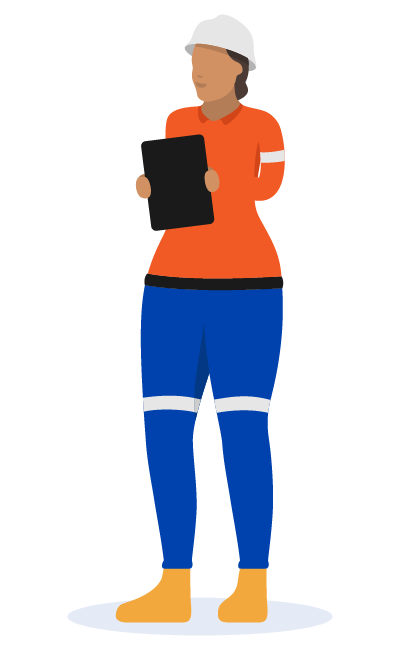 Streamlining companies, projects and teams of every size
Organise and standardise your inspection forms and documents
Use a single document library to house all of your inspection forms and documents.
You can create custom forms with a drag-and-drop builder, convert your existing Word, Excel or PDF forms into the digital format, or choose from our library of hundreds of free forms to get started right away.
Give field workers and site visitors the tool they need to get their inspections done quickly and accurately
Award winning site inspection software - as voted by people like you
Best Value Inspection Software 2020
Best Ease of Use Inspection Software 2020
Best Ease of Use for Project Management 2020
Connect the site to the office in real-time
Dashpivot instantly improves internal and external collaboration and communication.
Site workers can markup PDFs and drawings in real-time and easily collaborate with internal and external parties to keep work and projects moving forward quickly and safely.
Share site inspection reports from the software in one click
Anyone with access to the site inspection forms can download, send or print a site inspection in the click of a button.
Inspections forms can be formatted in CSV or PDF, and come professionally formatted with your logo and company colours.
Have greater control and visibility on your inspection data after it's been captured on site
Get real-time insights into inspections and performance
Dashpivot automatically pulls the data being captured on site into custom dashboards and charts so that you can track what's happening accurately.
Get detail about how many inspections have been completed, by who, and what the outcome of those inspections were - so that you can make better decisions about what to do moving forward.
Never lose a piece of evidence with a bulletproof site inspection software database
Dashpivot serves as your digital internal management system. Any photo or video captured on site will be instantly uploaded to the cloud, where it is stored with important detail like the person who took it, an exact location of where it was taken and any additional comments.
Reconcile and find your site inspection data and information without doing any manual data entry or double-handling
Timeline view
See a timeline view and chronoligcal list of every inspection form so that you can see what's been done and trace anything.
Workflow view
See where permits and inspection approvals are held up and create custom notifications for important forms or work.
Register view
Instantly display all of these form entries into a register view where you can filter and format columns to find specific inspections or details.
Let the software take care of the HSE and inspection audit and version control
Every form and piece of evidence created and captured in Dashpivot comes 'stamped' with all of the necessary record keeping information - as well as version and audit control for guaranteed compliance and conformance.
Try this site inspection software for yourself for free