Document management software for construction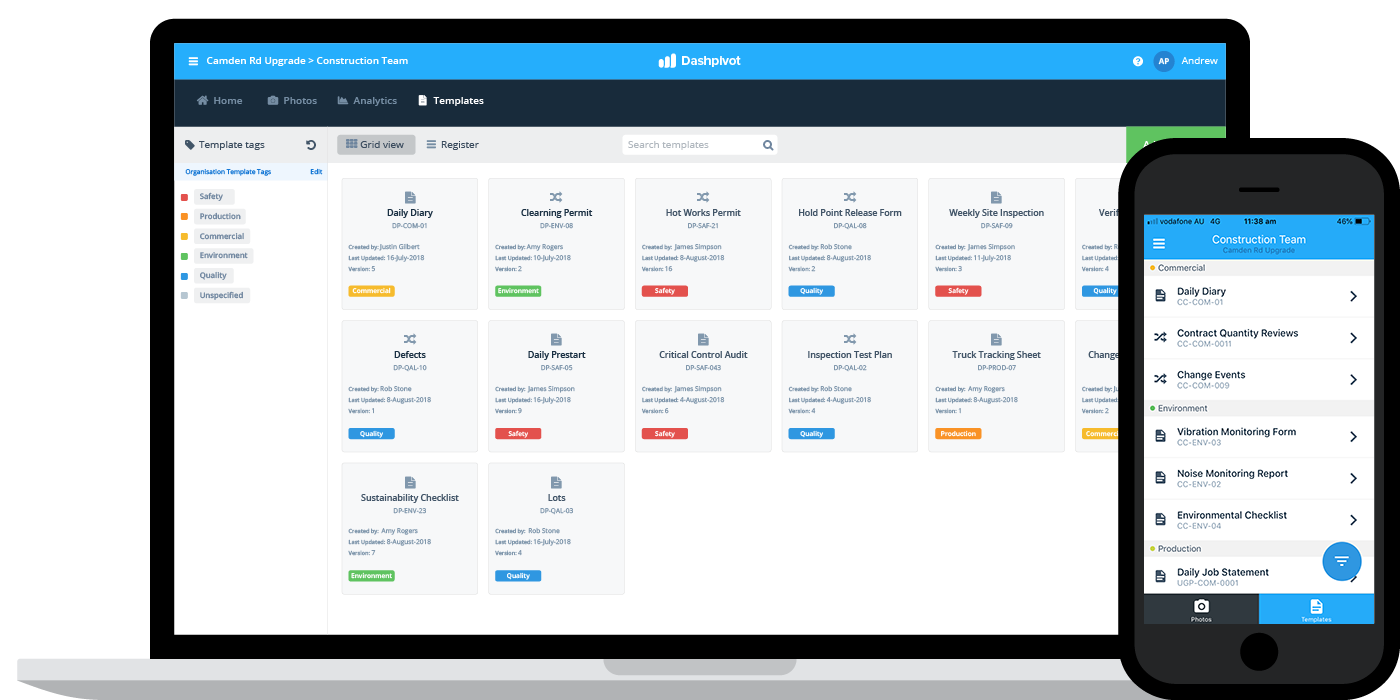 Document management software used by great construction companies of all sizes.


Managing critical construction documentation using rigid and fragmented tools is time-consuming and risky.
Documenting, organising and tracking your construction documents using word docs, PDFs and excel spreadsheets is wasting valuable project time. Your engineers, site workers and administrators complete forms and documents manually - and then waste valuable hours formatting, uploading, downloading, reconciling and emailing documents back and forth.
In addition, storing your critical construction documents on hard-drives, arbitrary folders and paper-based copies increases the chance that valuable information gets lost, misplaced or forgotten - leading to poor information management, disputes and other project headaches.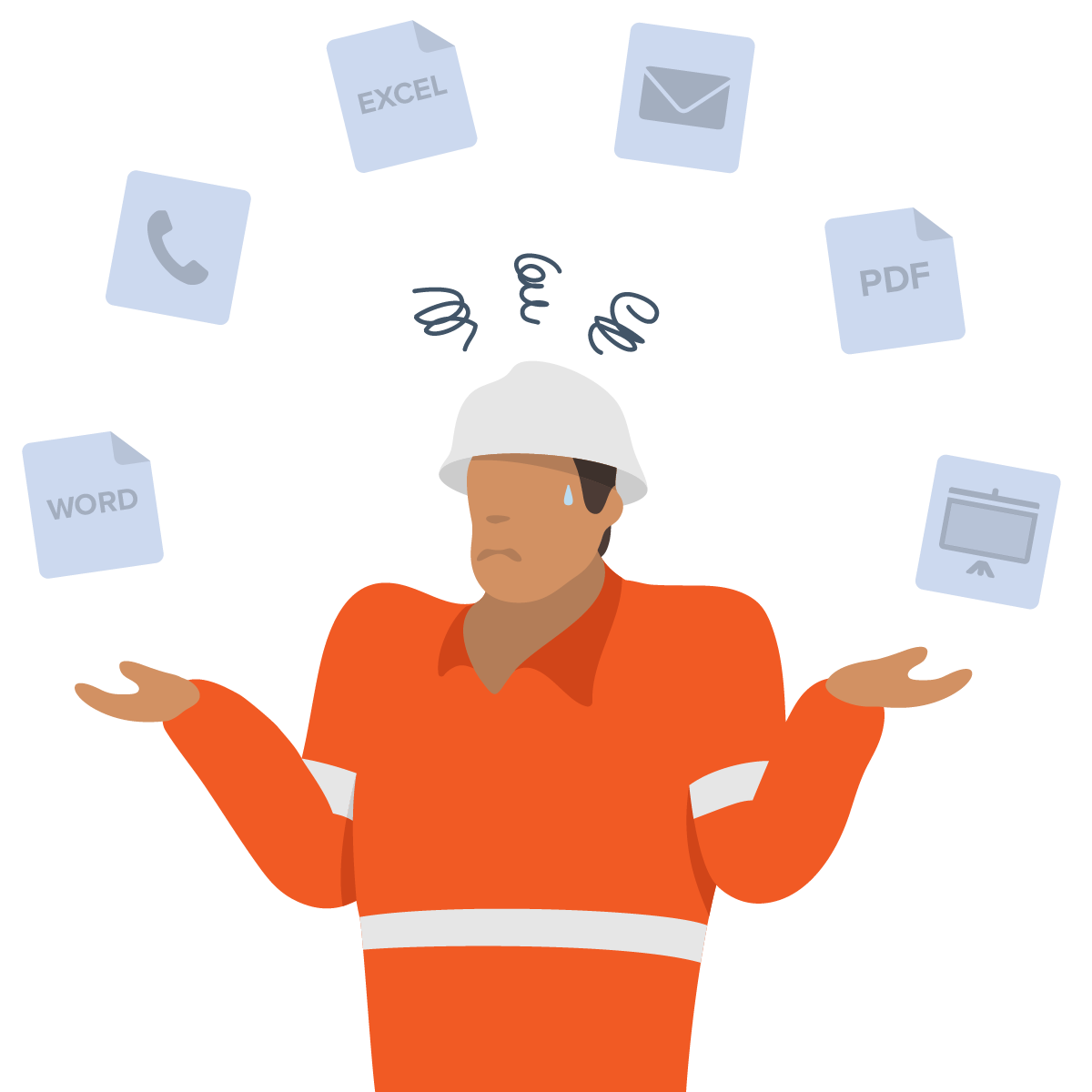 Construction document management software streamlines and automates your construction document management processes.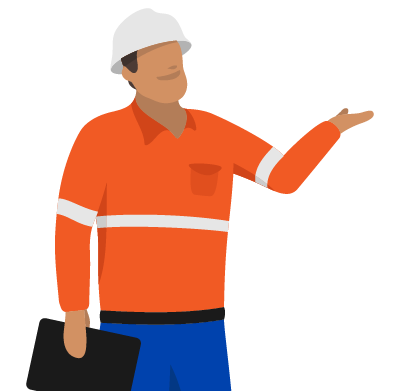 Our business has effectively eliminated paper documents for almost all our processes. We have freed up hours spent previously on paperwork to concentrate on more important tasks.

Digitise your standard operating procedures. Create smarter documents from scratch, or choose from our free library.
Smarter digital documents.
Create any form or document you want with the powerful drag-and-drop document builder.
Every document or form can feature text fields, date selectors, checkboxes, digital signatures, tables, photos, videos and more. Dashpivot documents give you more flexibility and ability in capturing and tracking information.
Don't have the time to convert your existing documents into a new format? Choose and customise templates from our free library or we can help you create new construction documents.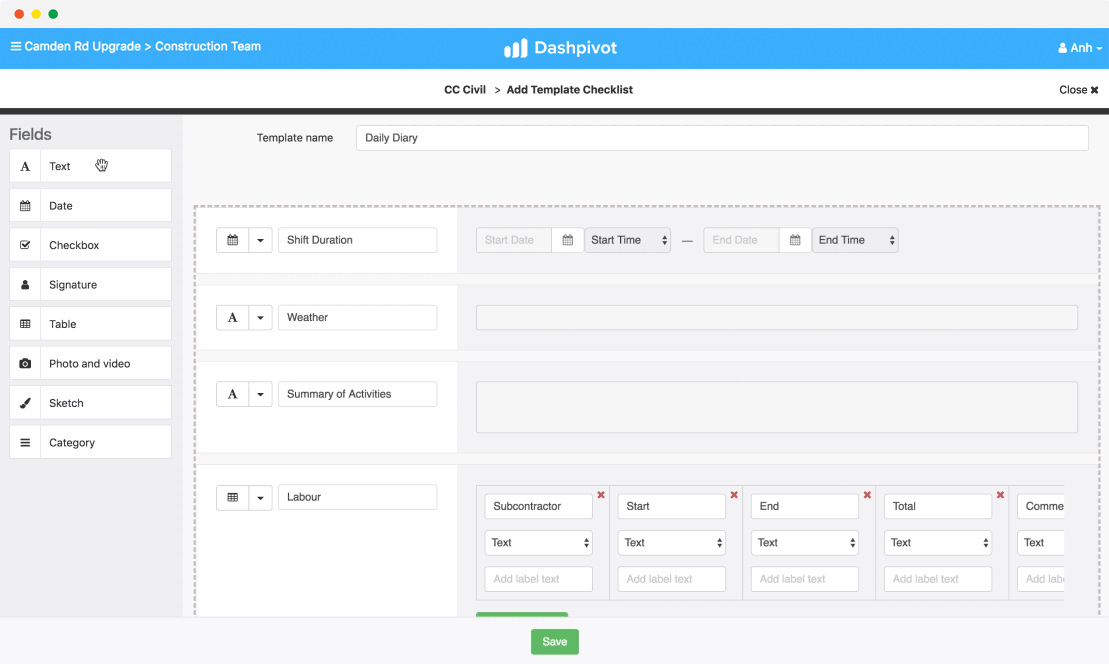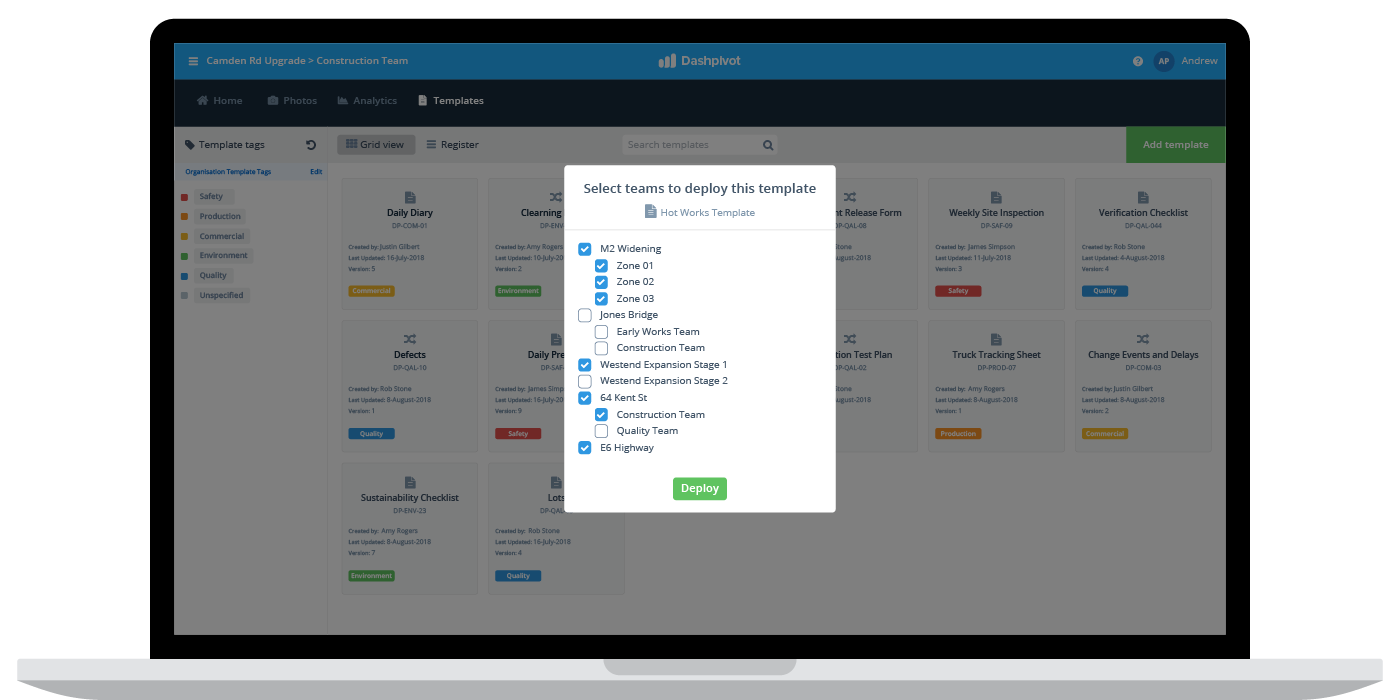 Maintain tighter control over your documents and templates.
Construction document management software eliminates the version and template control issues you get from PDFs and word docs.
Maintain master templates at the organisational level, and deploy those templates to projects and teams so everyone has access to the right documents and forms - and so your information is accurate and standardised.
Easy to access, complete and organise.
Construction document management software gives everyone on your sites and teams access to the documents they need.
Access and complete any document or form directly on site with mobile or tablet - and all of the records are automatically synced to the cloud and organised for easy searchability.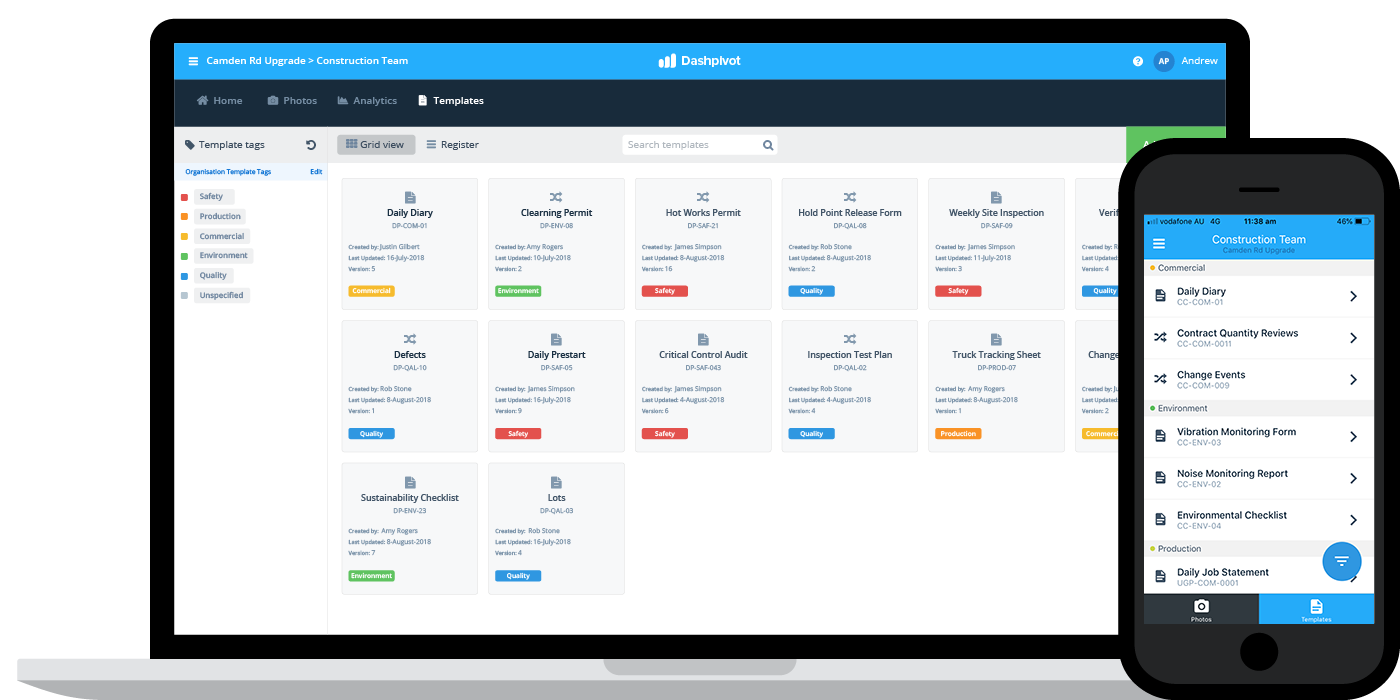 Export physical copies, CSVs and PDFs, whenever you need to
All of your digital documents and records inside of Dashpivot can be instantly downloaded, printed or shared as a perfectly formatted CSV or PDF document.
All of the exports look professional and include your company logo and company colours.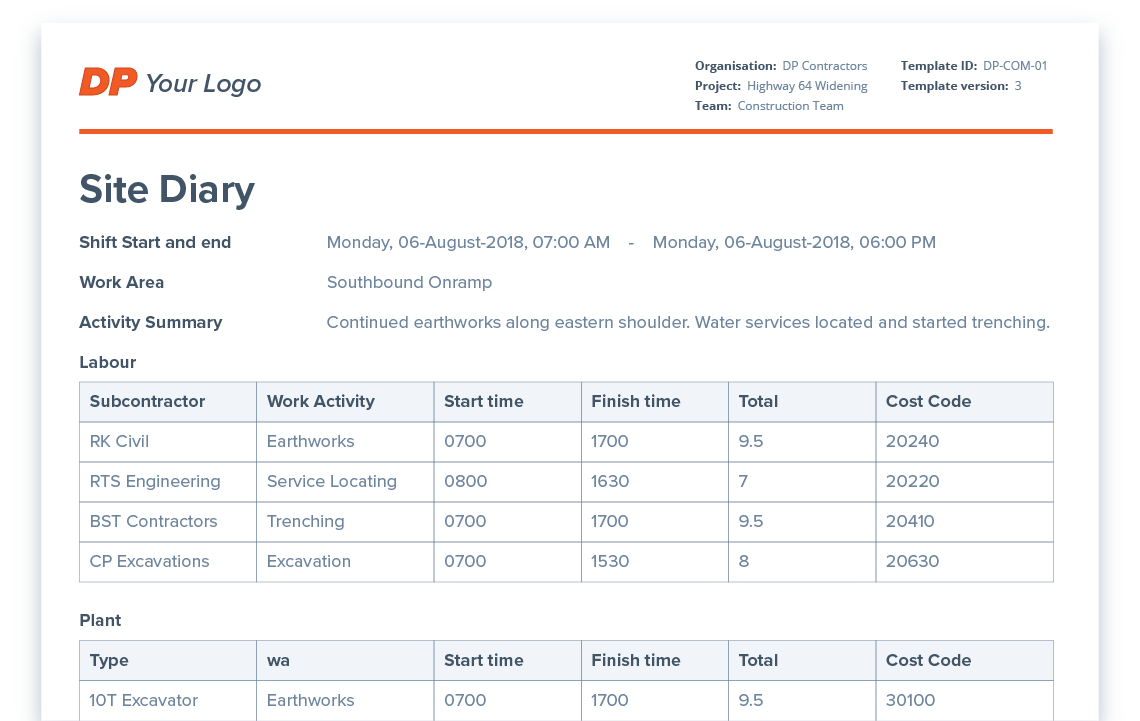 Try this construction document management software for free.
Document management software which does the hard work for you.
Timeline view
View all of your form and document entries in chronological order and find any document or form quickly.
Workflow view
Create powerful automated worflows for your documents so that information moves quickly and reliably.
Register view
Don't waste time putting data into spreadsheets. Convert any or all of your documents into a register in a single click.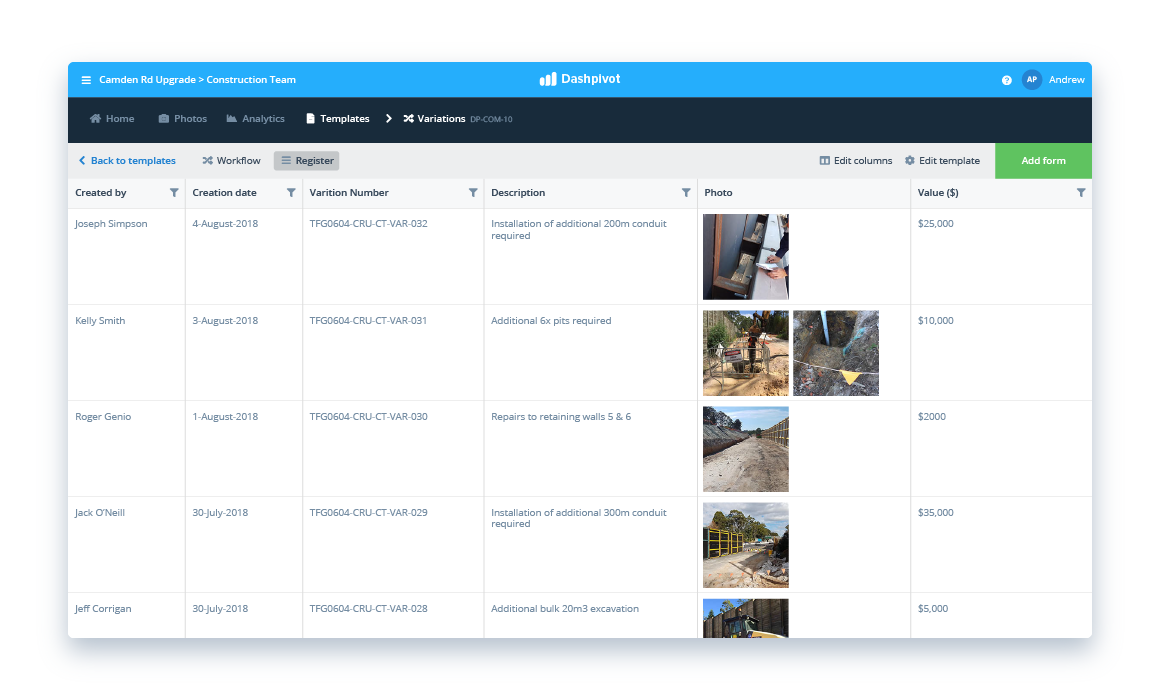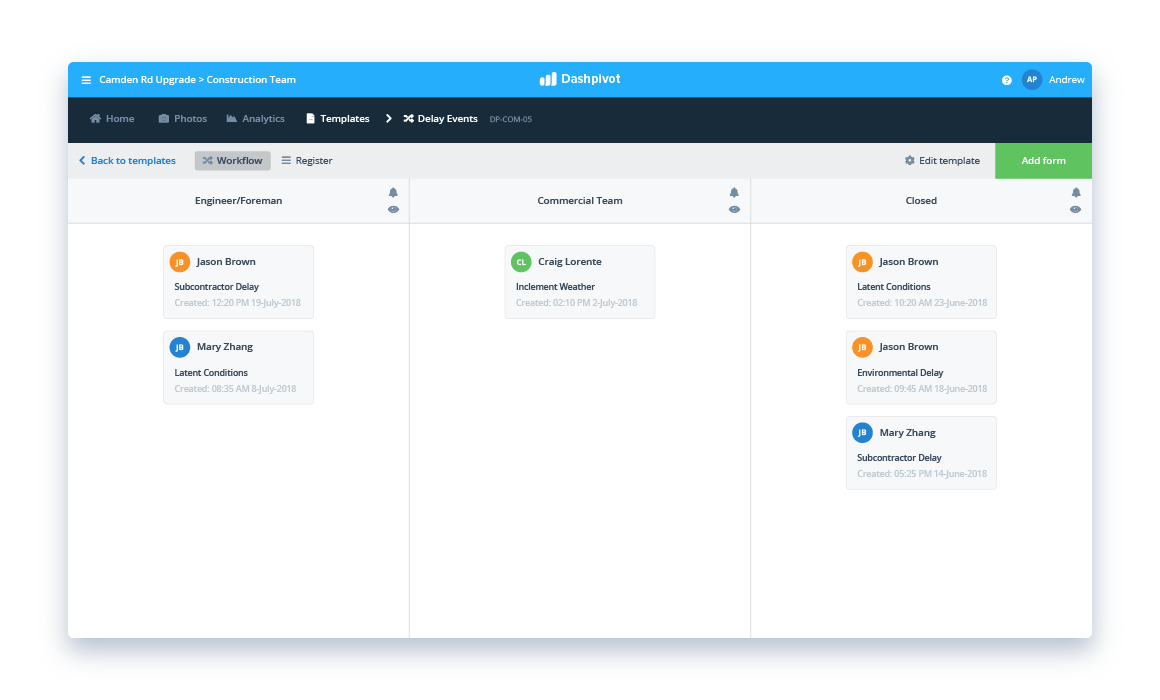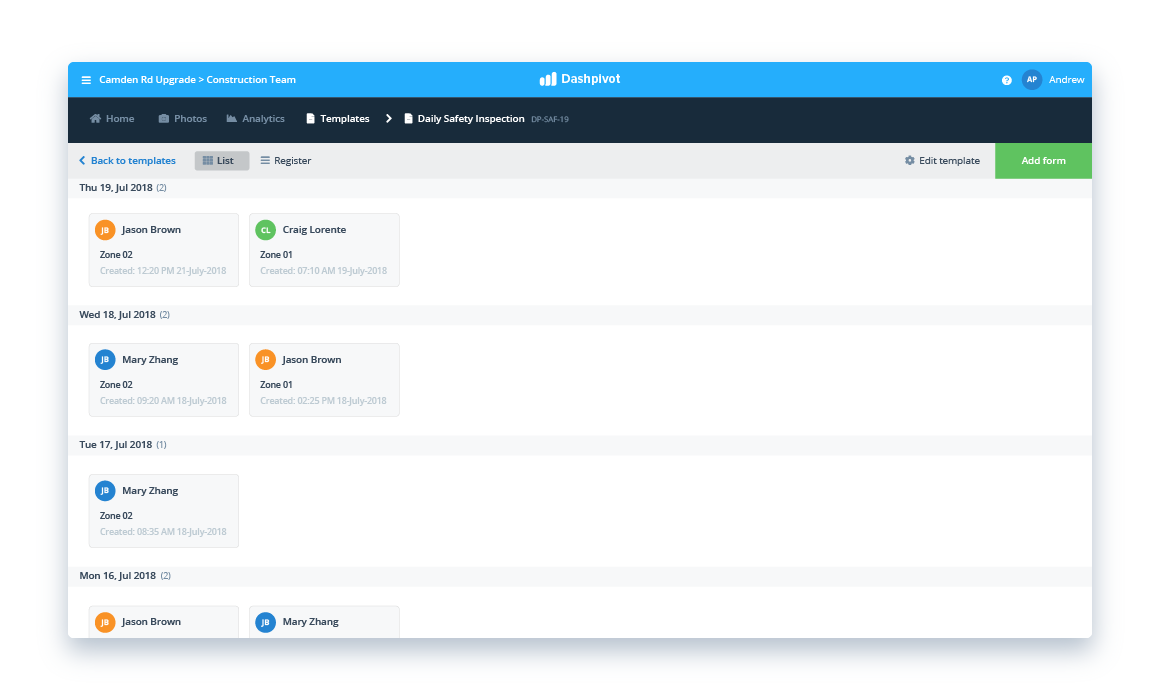 I would highly recommend this application to anyone in the construction industry. It has streamlined our business and made communication in our team a lot more fluid and transparent.
Daniel G. | M&E Supervisor

Keep your work and documents organised and audited - automatically.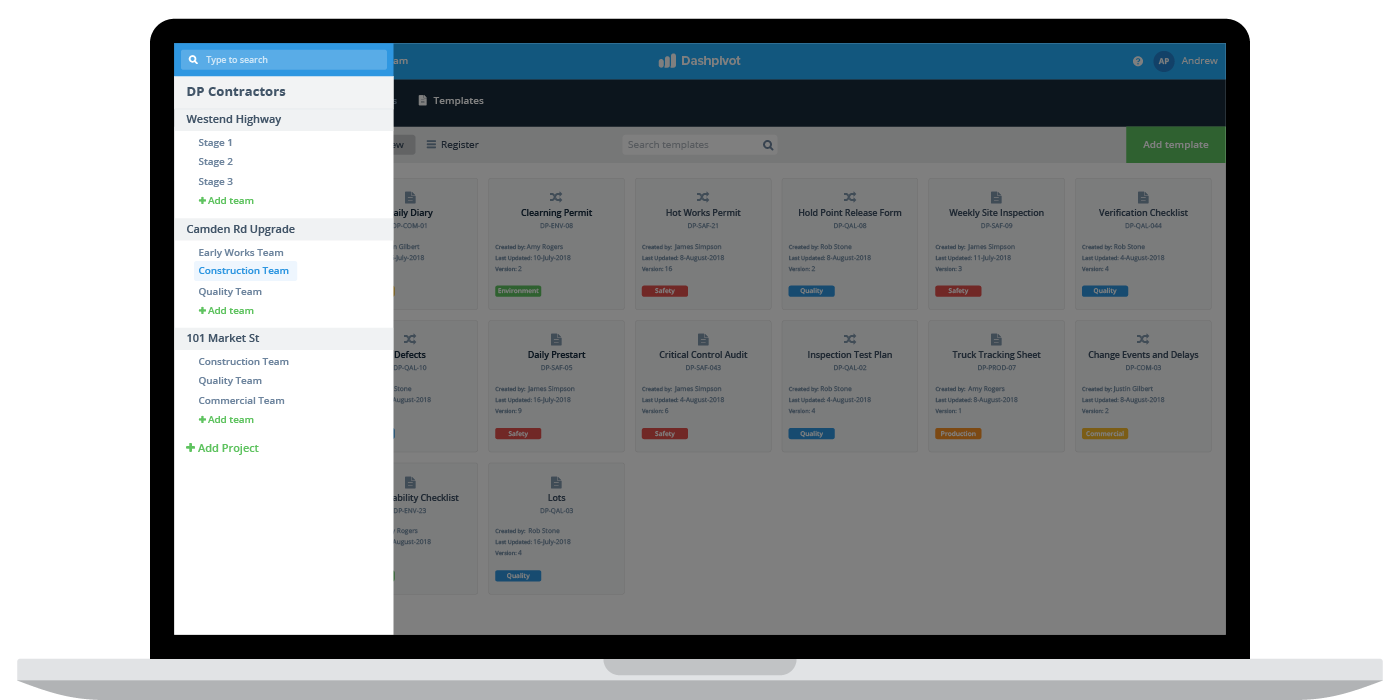 Construction document management software designed for your documents.
Dashpivot enables you to organise your documents in a clear and organised way by structuring your document into different hierarchal levels, including the organisational level (all of your documents), projects and teams.
This way, people have access to what they need, and you can find everything related to a project or team quickly.
Bulletproof audit trails and version control.
Dashpivot automatically keeps track of every document in your information management system, with a detailed audit trail of every change made to a document as well as strict version control and permissions.
These features reduce risk and make your documents bulletproof for internal and external purposes.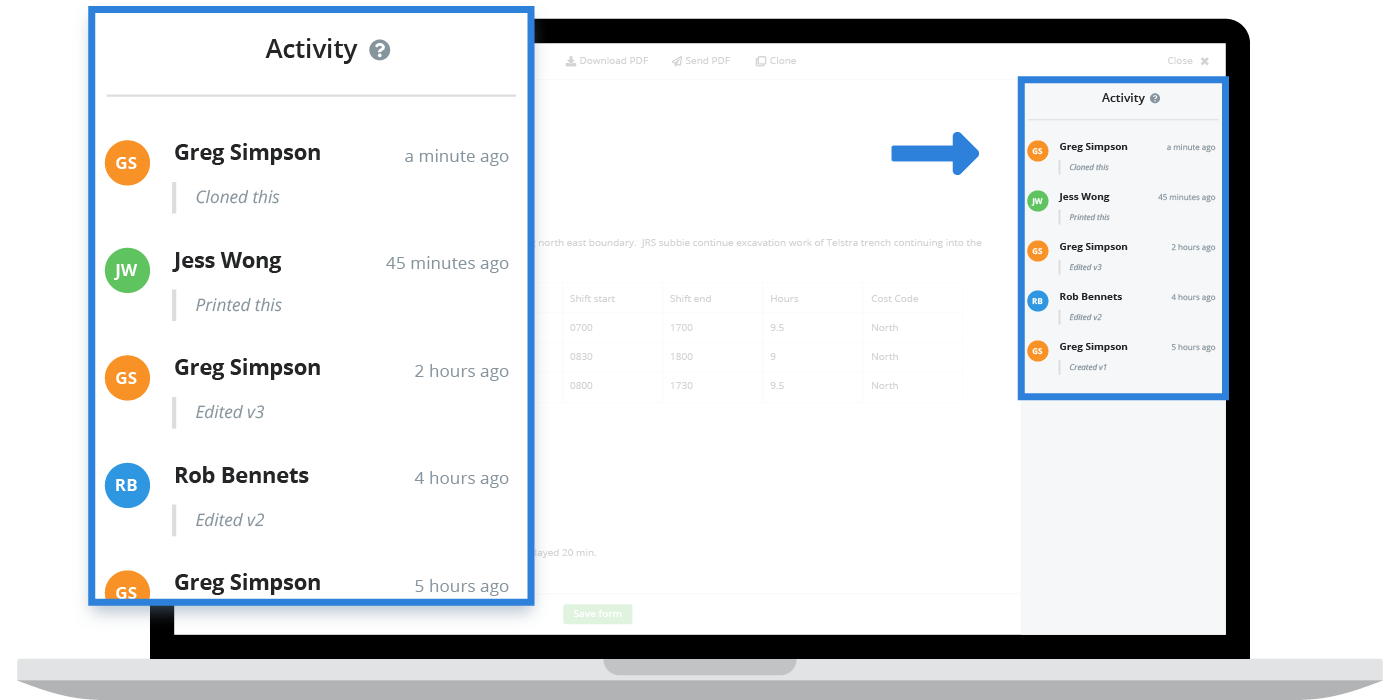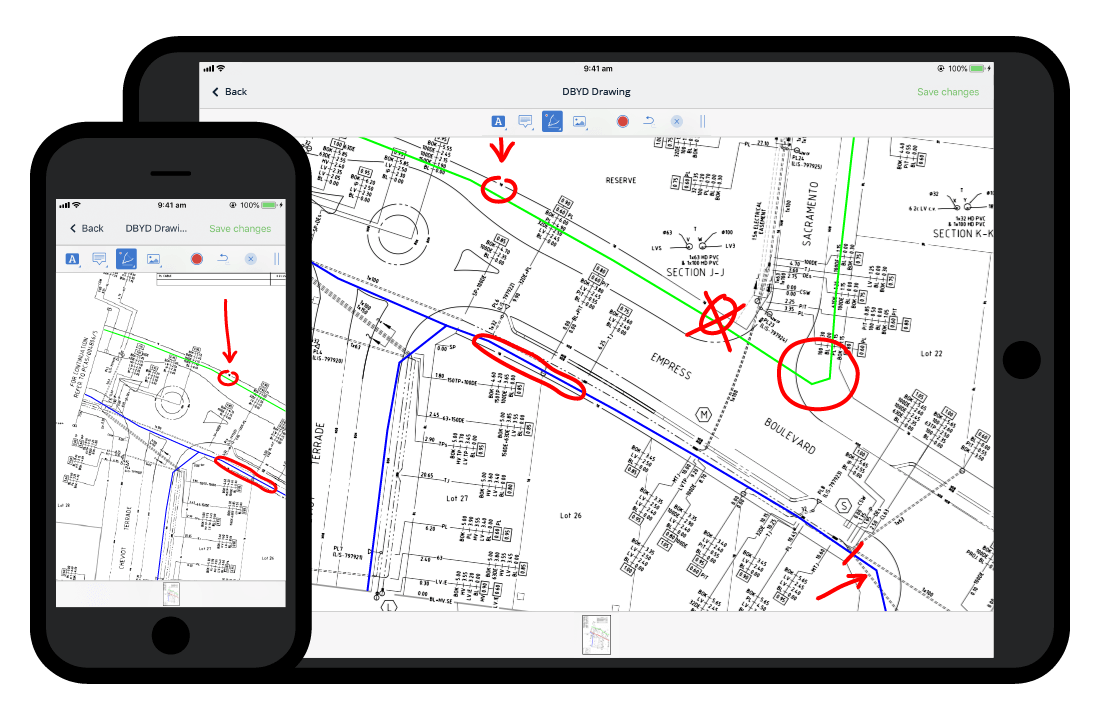 Markup documents and PDF drawings.
Enable workers on site to get interactive with important drawings and PDF documents. Workers can open up any document on the document management app, and easily markup the drawings or PDF.
Attach and link other critical information to your construction documents.
Before document management software, your 'proof' and records in the form of photos and videos were stored separately from your documents.
Using Dashpivot, you can take pictures and videos directly inside of a form or document (or attach them later), linking important proof directly to the document so it never gets missed or lost.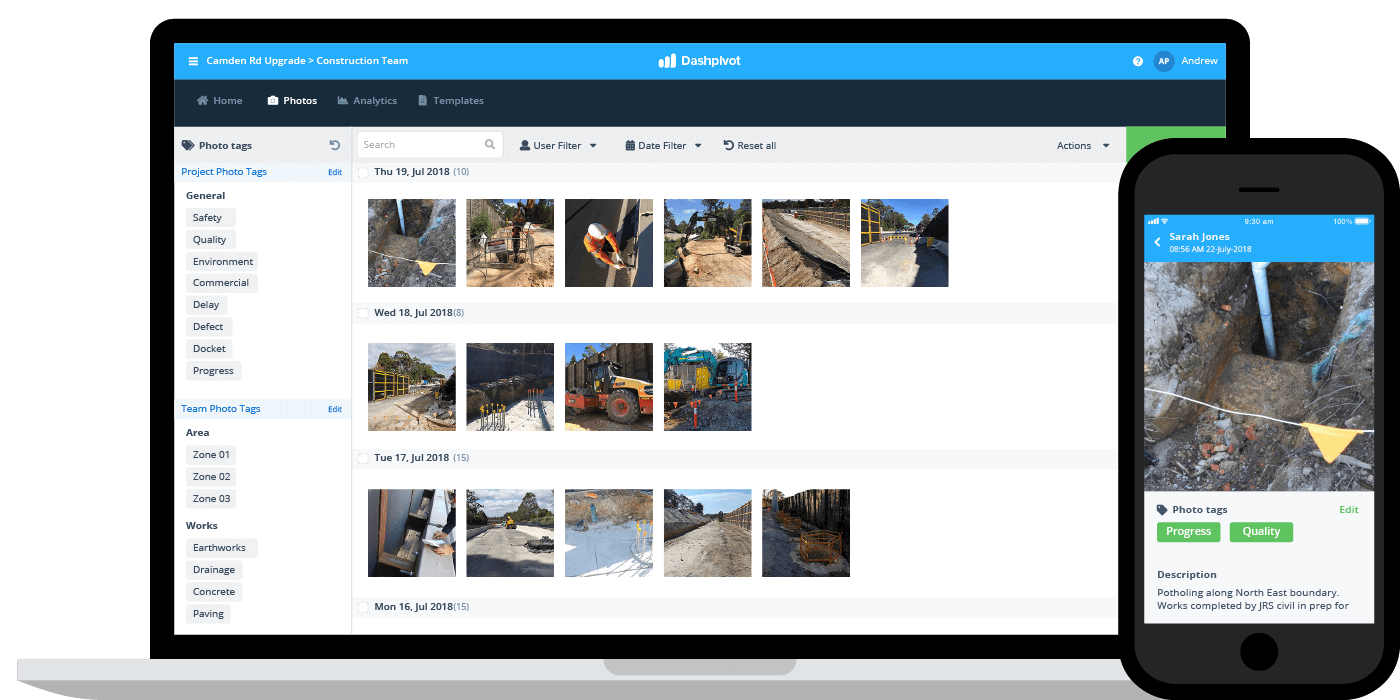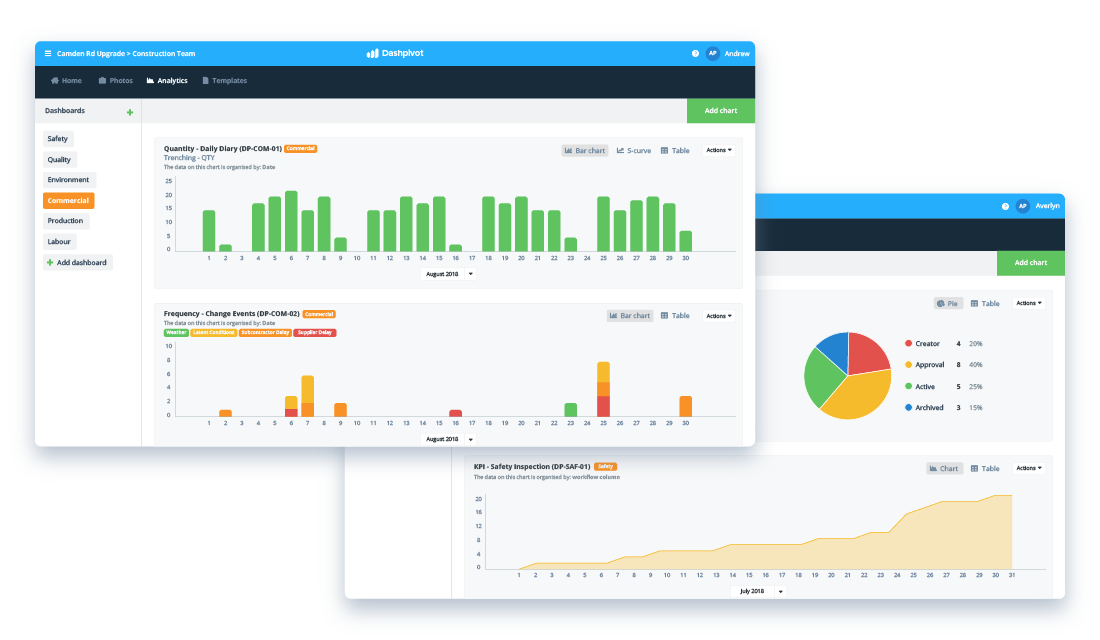 Get new insights from your documents and information.
For documents and forms which are filled out on site and intended to capture and track work (site diaries, progress reports, safety inspections), Dashpivot aggregates all of this data so that you can create custom dashboards and charts.
These analytics dashboards and charts can give you new insights about what's happening on your projects so you can make better decisions.
Seamless construction document management software for office and on site.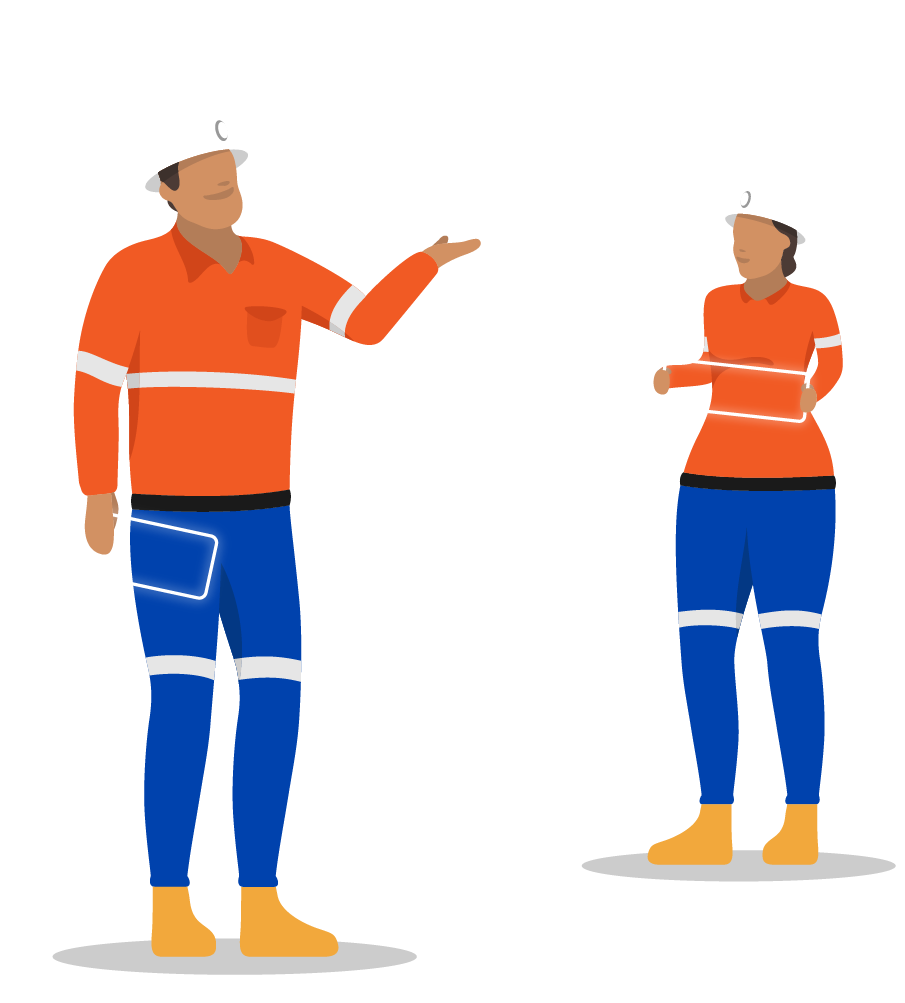 Easily manage your documents more effectively using this construction document management software.