Comply with ISO 9001 standards using software which makes your quality management system smarter and easier to manage.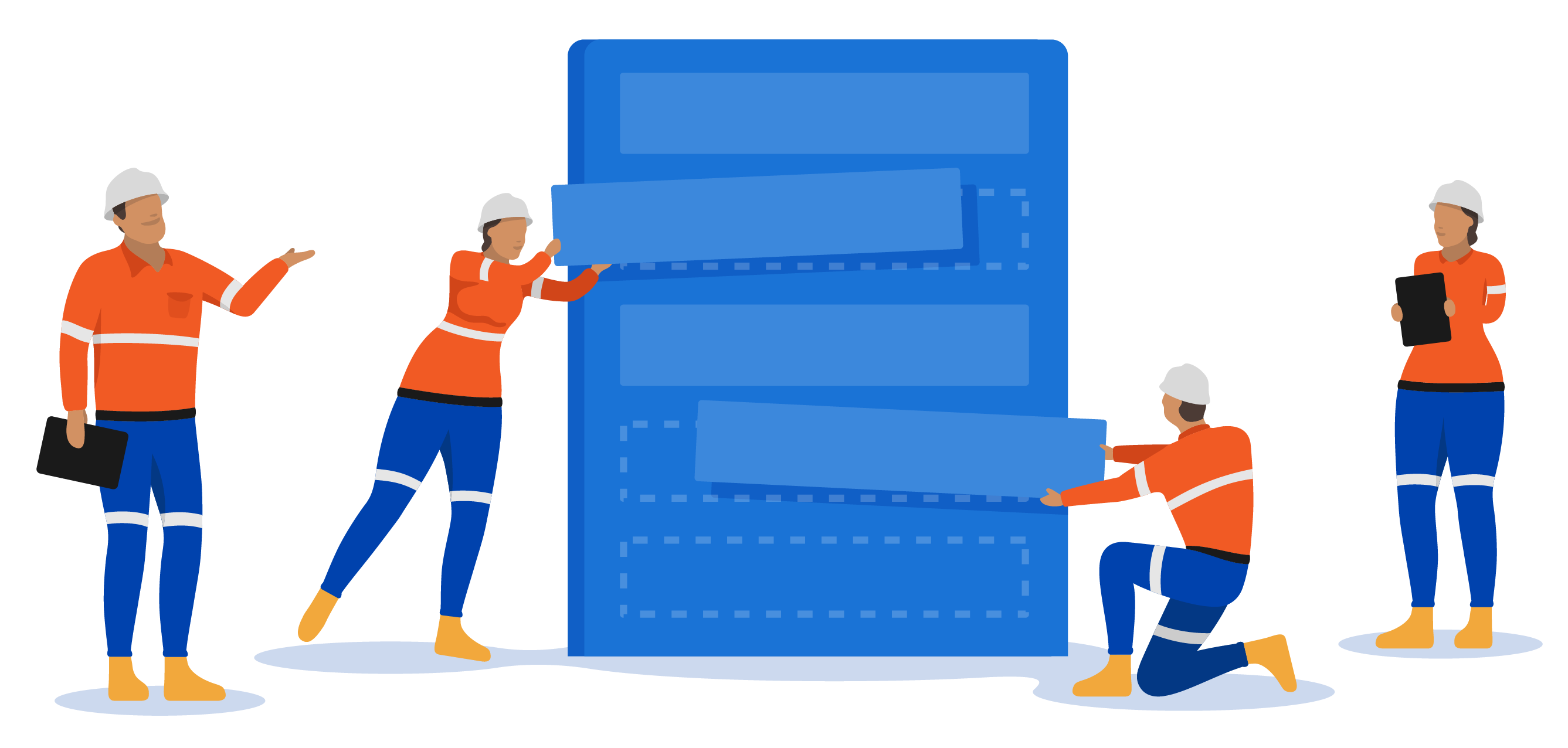 Helping companies of all sizes build more compliant processes


Easy and automatic document control.
Automated document and version control.
Guarantee everyone is using the latest and compliant version of every document by automating template control.
Make a change to any 'master template' at the organisational level, and every project and team will have immediate access to those changes too.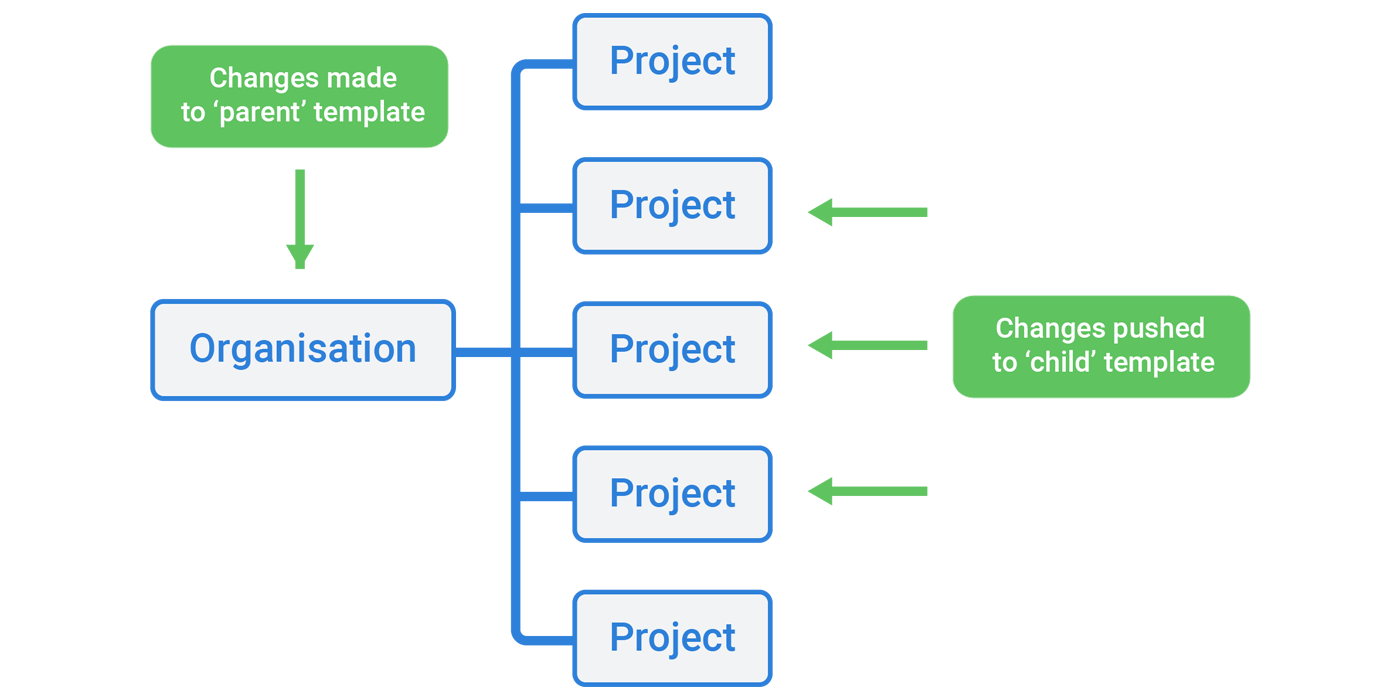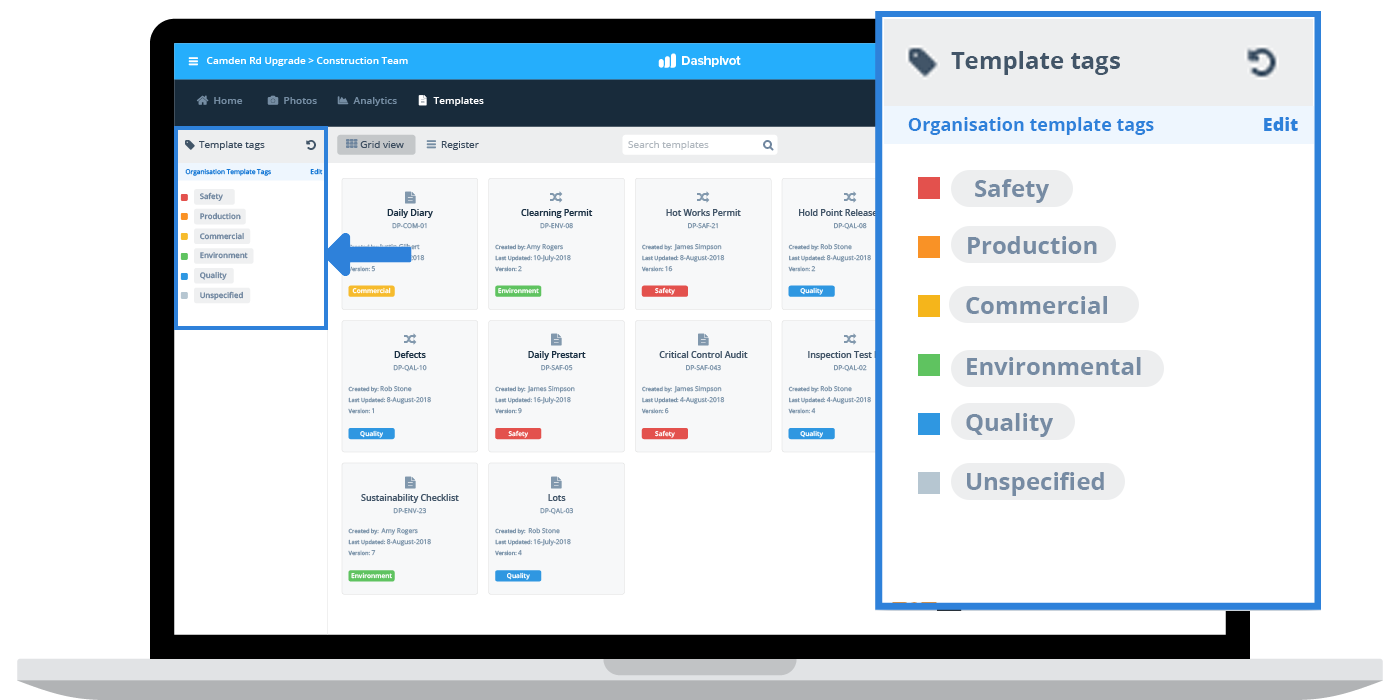 Standardised and accessible processes.
Standardise quality and other functional processes so that everyone is always following the right procedures when performing and documenting work.
This eliminates careless mistakes and also standardises the data being captured so it doesn't need to be processed, reconciled or manually entered into other formats.
Bulletproof audit management.
Automated versioning and audit trails.
ISO 9001 software keep track of any document change so that internal and external audits can see exactly what was happening all the way through.
Click on previous changes to see the exact change which was made and to spot the exact issue.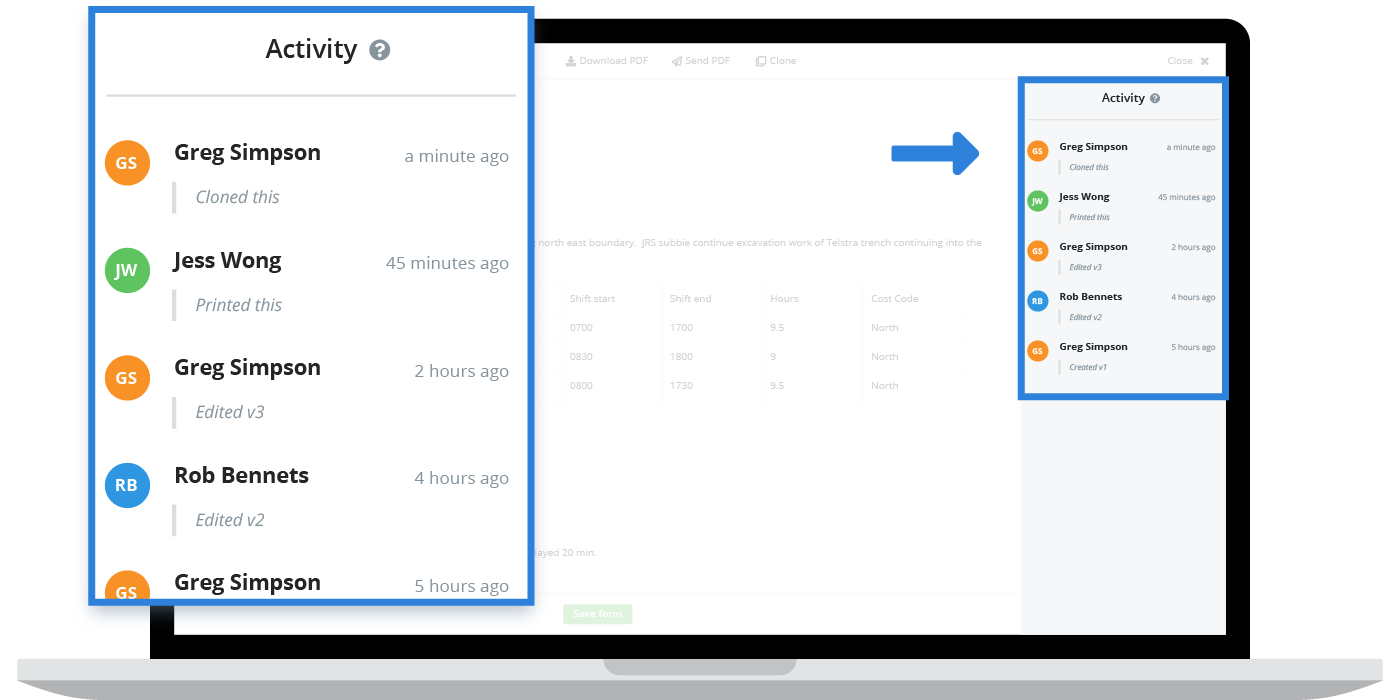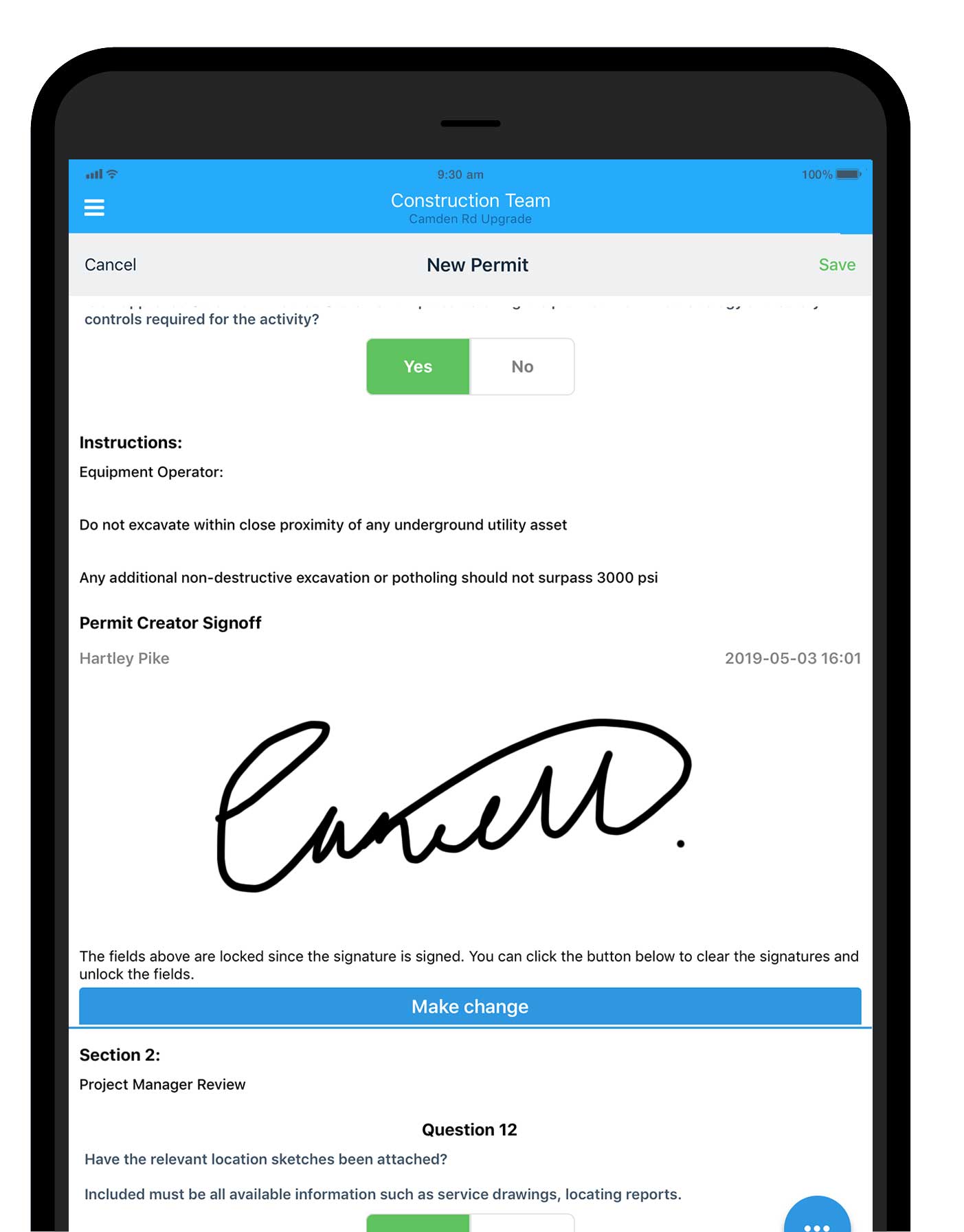 A digital trail of signatures, approvals and changes.
Digital documents can't be tricked or doctored like paper-based documents. Every signature and approval is date, time and person-stamped so that there are no questions as to when and where something was approved.
Streamlined non-conformance and corrective action processes.
List view
Keep track of all non-conformances and corrective actions in chronological order with every new entry instantly synced.
Workflow view
Setup automated workflows for approvals and sign offs to speed up communication and ensure nothing ever gets missed.
Register view
Convert all of your non-conformance and corrective action records into a register to summarise and quickly find individual records.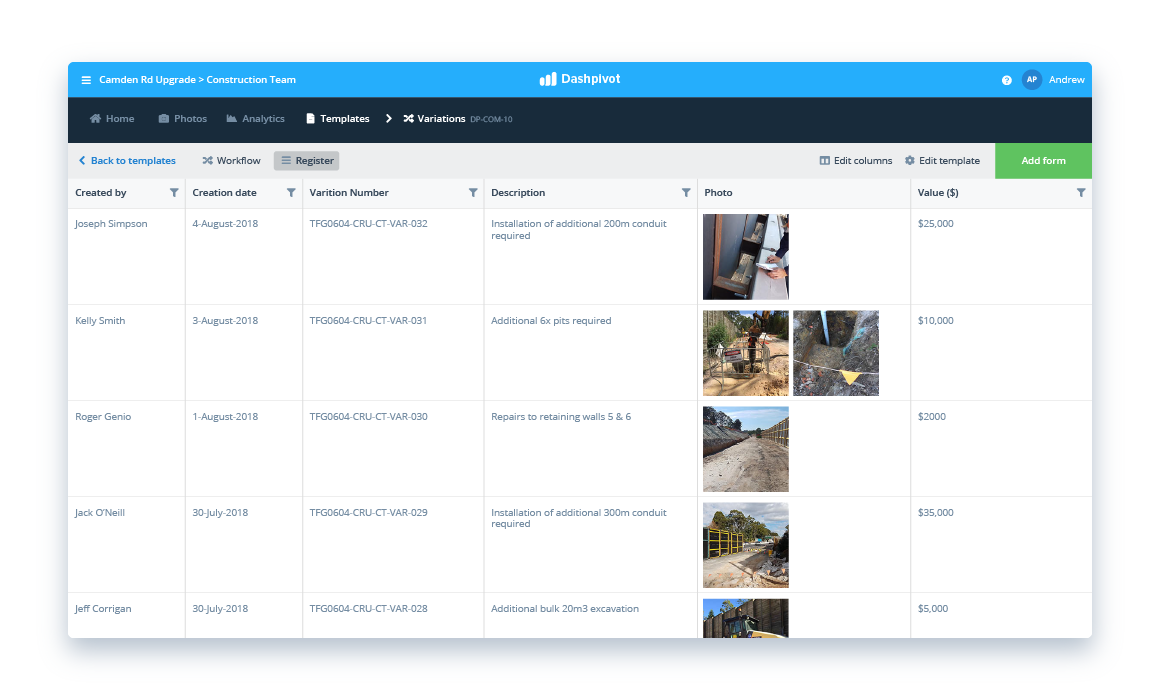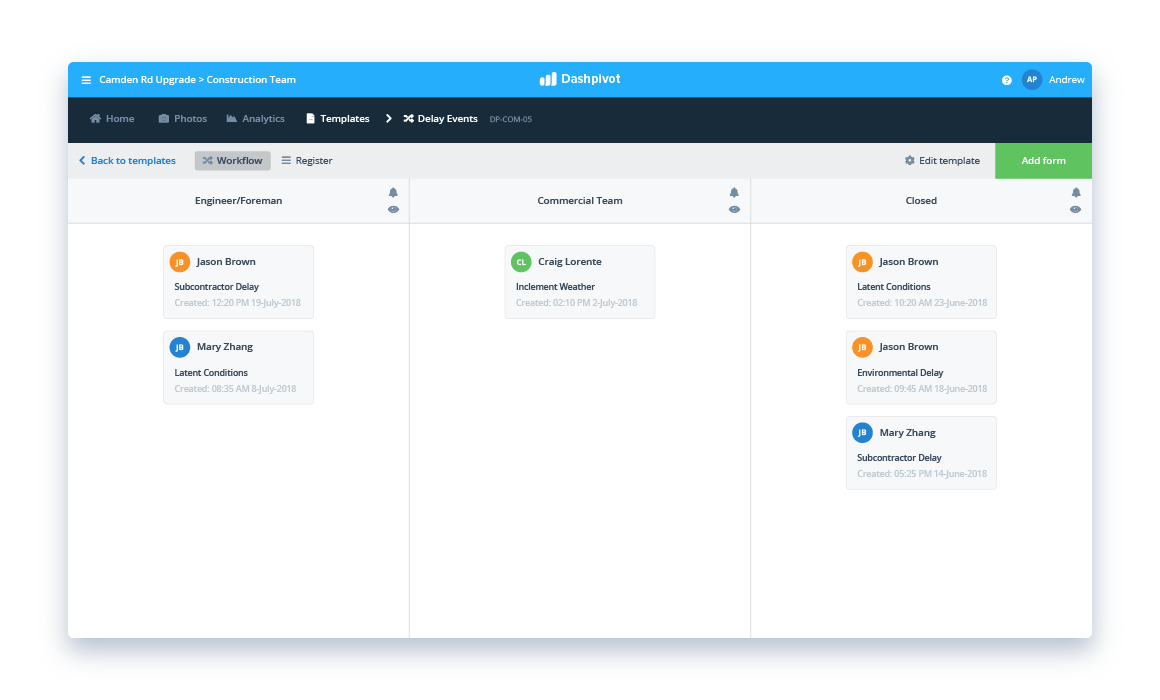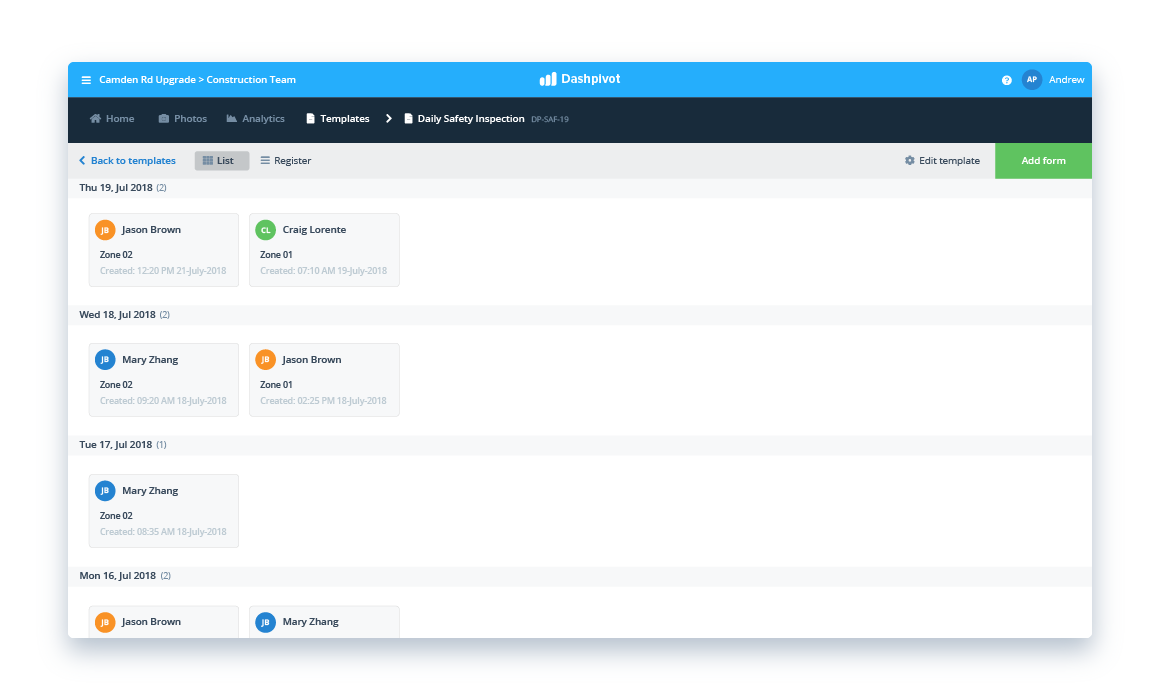 Dynamic and flexible inspection management.
Easier and more organised inspections.
Enable workers to access inspection and process forms using any device from anywhere. Inspections can be conducted directly on site, or updated and managed back at the office.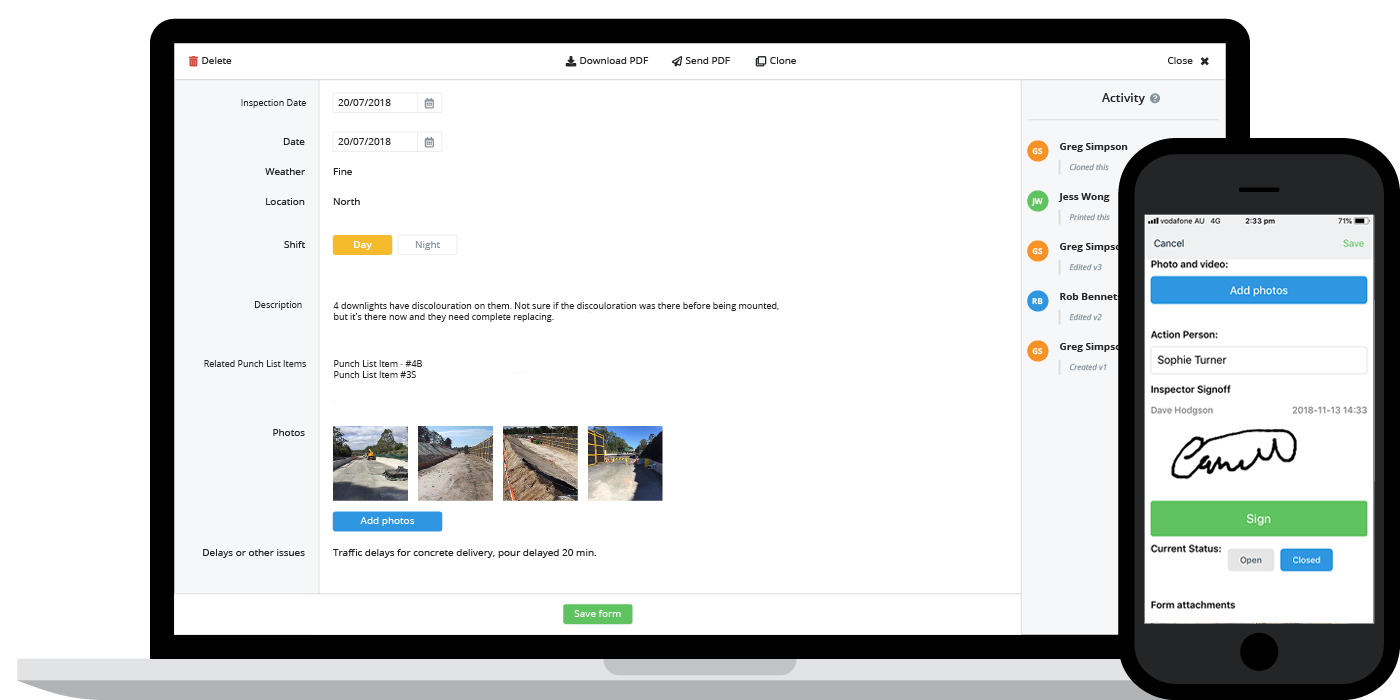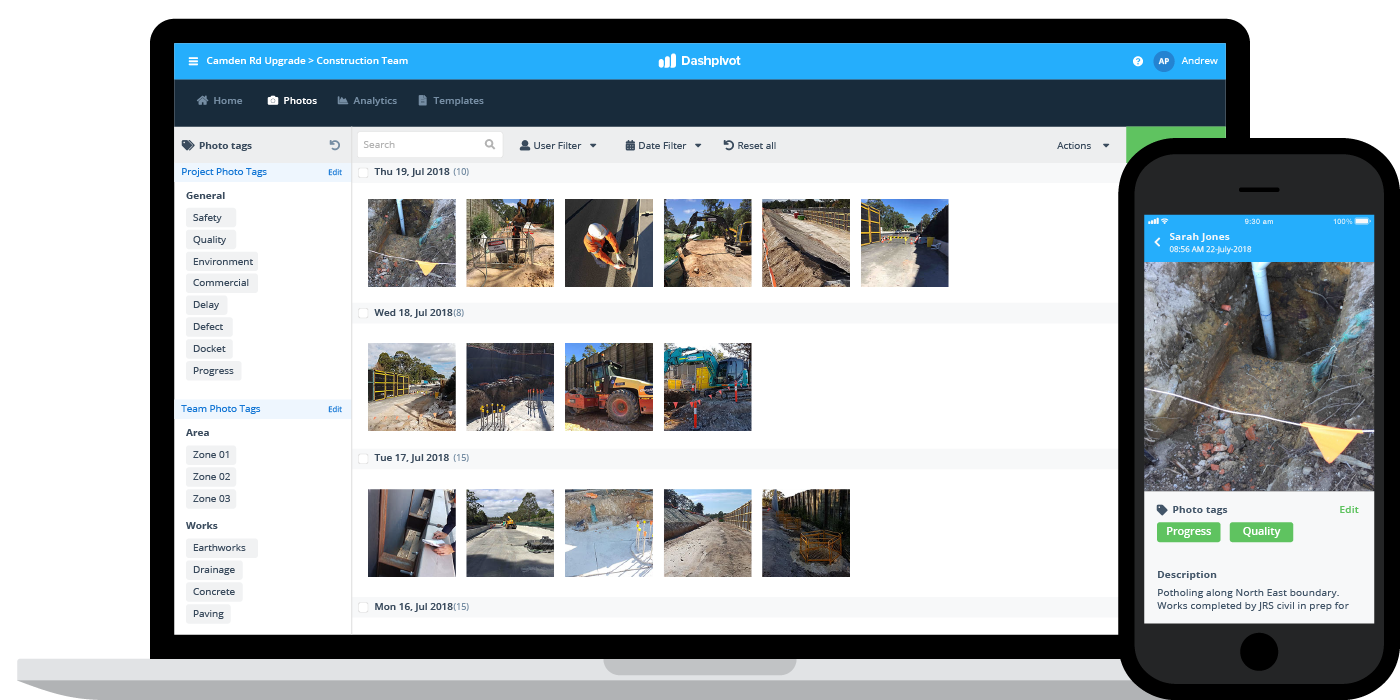 Bulletproof inspection records.
Say goodbye to sifting through folders and binders and keep all of your inspection records and evidence stored in one place - where they can be easily searched, filtered and found.
Generate inspection reports and hard copies of any digital document.
All of the documents captured and stored in the ISO 9001 software can be exported as professionally formatted PDF or CSV documents in a single click, so you never have to spend time double-handling information or formatting reports.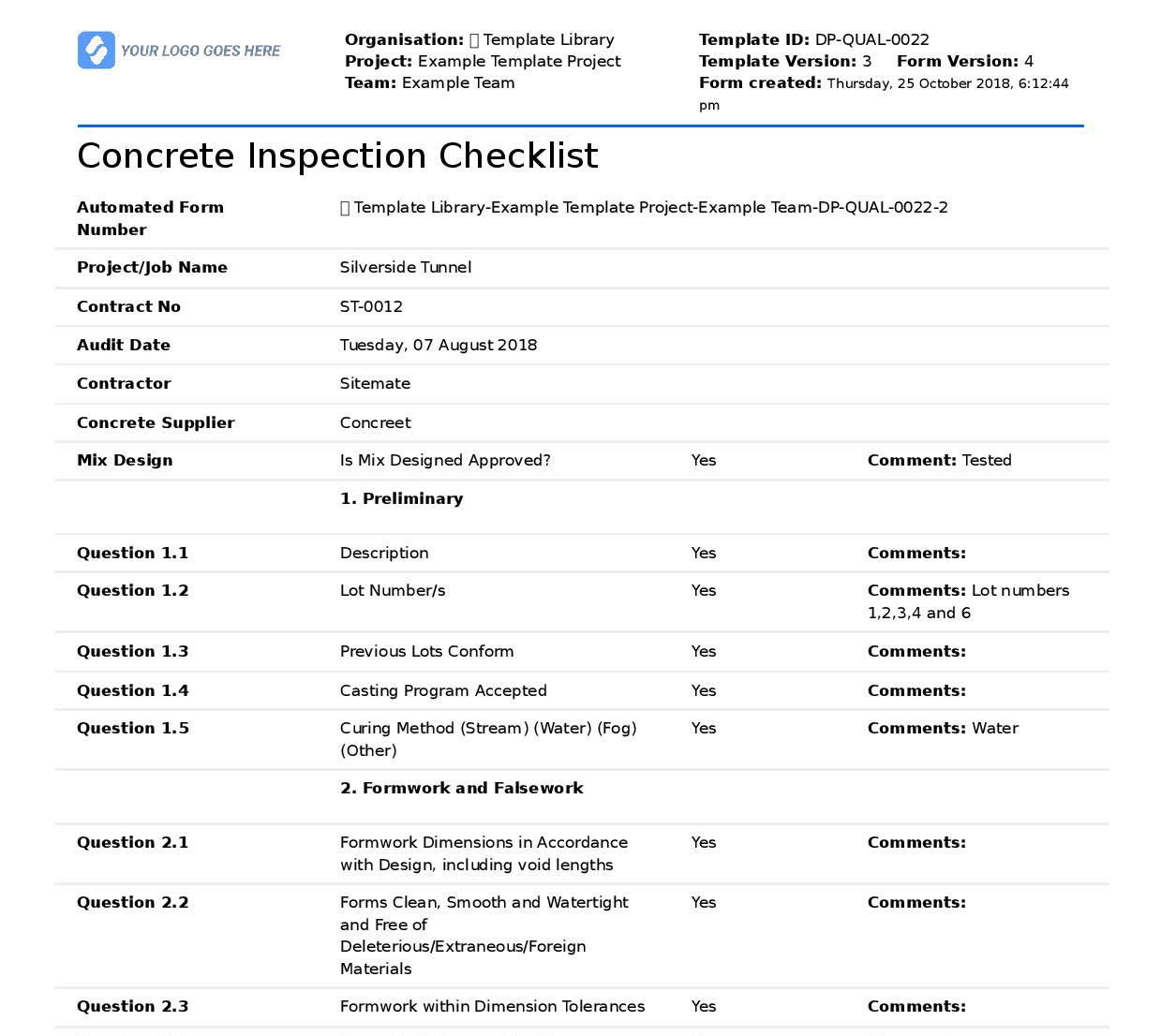 Try this ISO 9001 software for free.
Compliance and performance monitoring, measurement and analysis.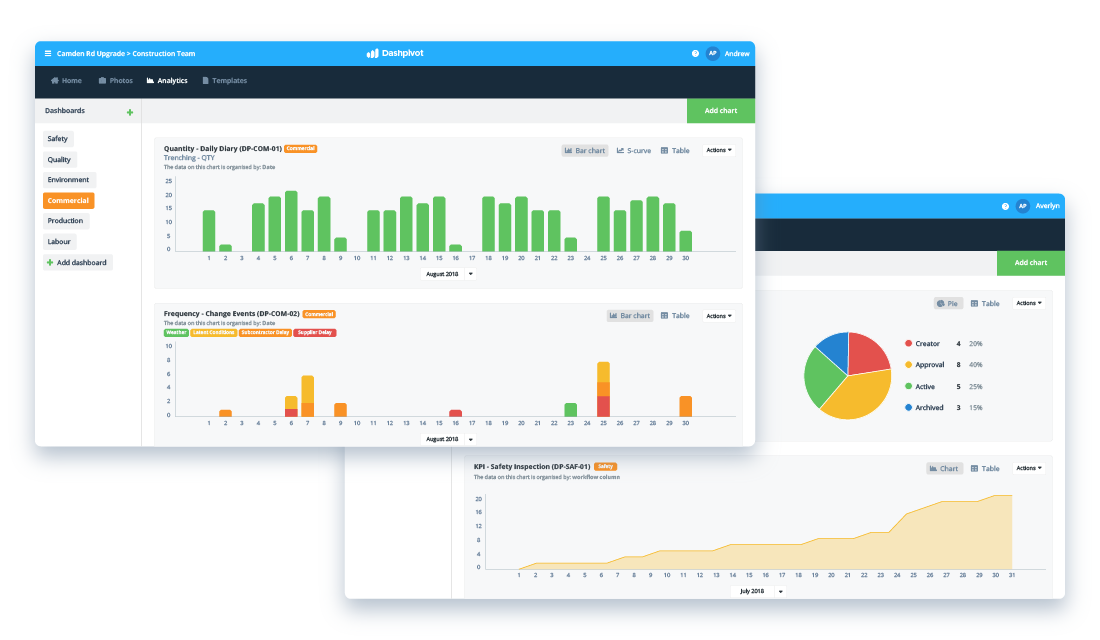 Get detailed insights and analytics on performance.
Create custom dashboards and graphs to see how the company, projects and teams are performing.
All of this data is available in real-time, so that you can make better and faster decisions with full confidence in the information at hand.
See how other companies have achieved ISO certification using this software.
Use this ISO 9001 software to improve compliance and efficiency at your organisation now.