A smart hot works permit system
Digitise and automate the time-consuming parts of hot works permitting and safety management with Dashpivot's smart hot works permit system.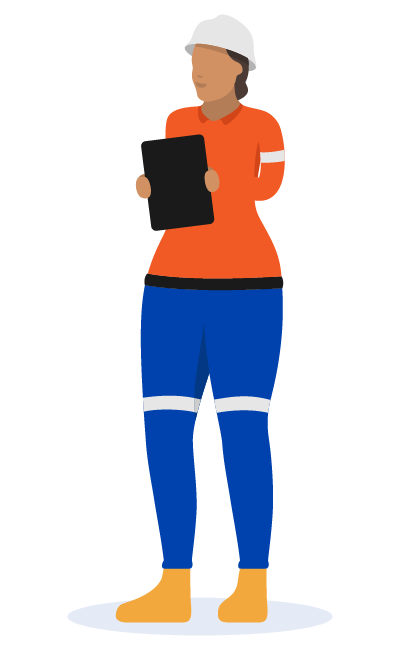 The trusted safety management system on projects big and small


Eliminate time spent on managing permits, registers and general admin with a smart hot works permit system which does all the hard work for you.
Create one hot works permit template which can be edited and deployed to any team or job.
Use a simple drag-and-drop builder to create your own custom hot works permit template with smart fields like photos, attachments and digital signatures - or shortcut this process by getting started with a hot works permit from our free safety template library.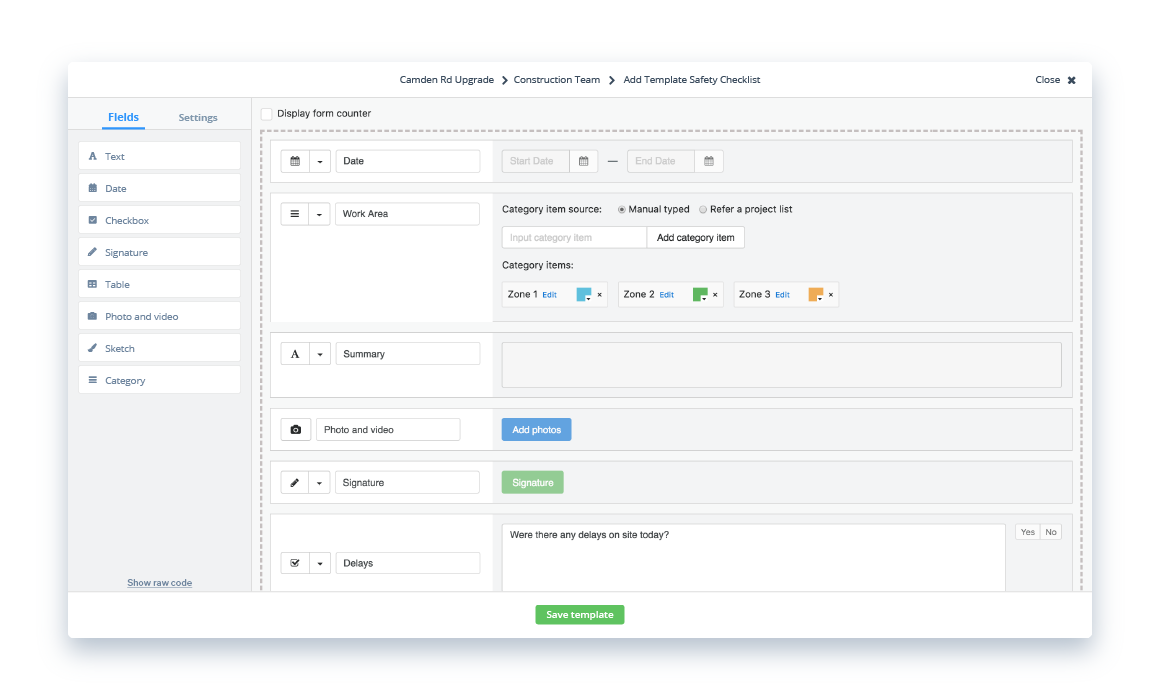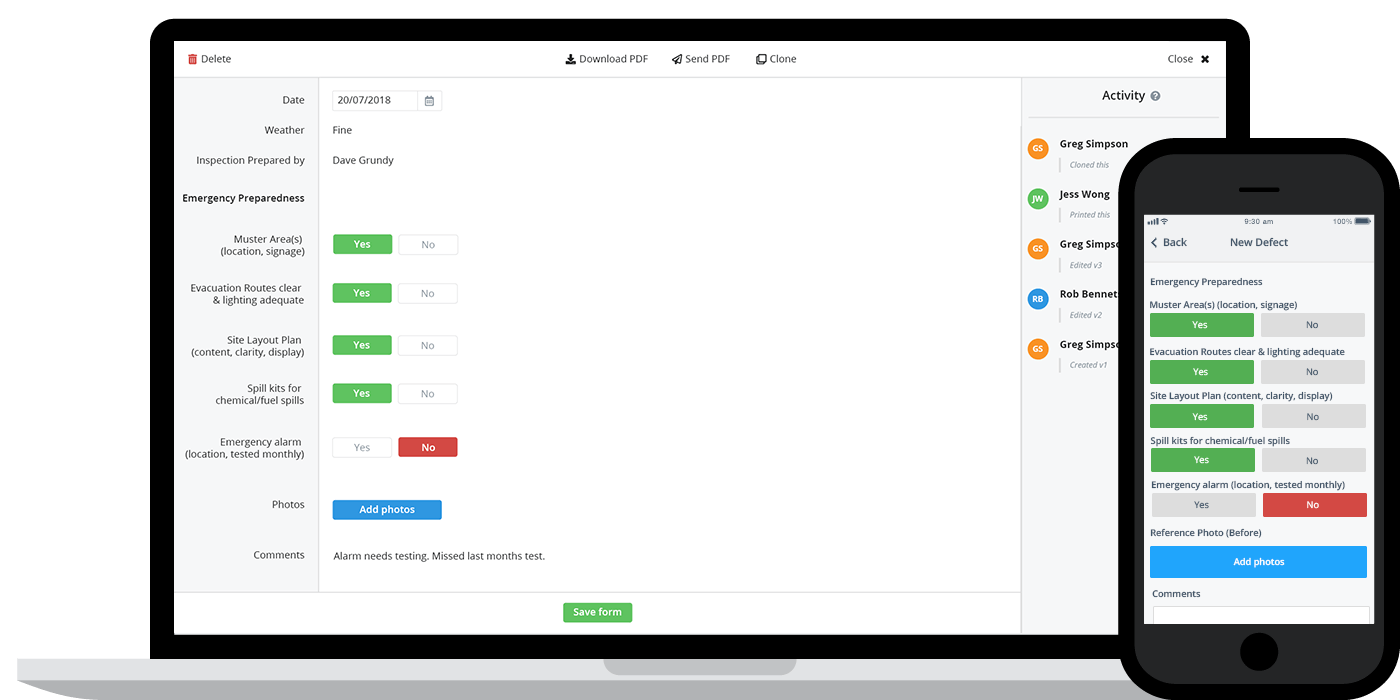 Complete your hot works permits on mobile, tablet or computer. It's fast and easy on every device.
Create a new hot works permit form each time you perform new hot works. Save time by cloning forms, adding digital signatures and checking boxes - and improve your record keeping with automated metadata like geolocation, form number and an audit trail.
Automate previously time-consuming workflows in seconds with a smarter hot works permit system.
Setup custom workflows in a few minutes which enable you to automate the permit approval process instead of scanning, uploading and emailing back and forth.
Once the permit creator signs off on the permit, it is automatically pushed to the next column where the next person responsible for signing e.g the project manager is notified that the permit is sitting in 'their' column. And this process repeats until the permit is closed.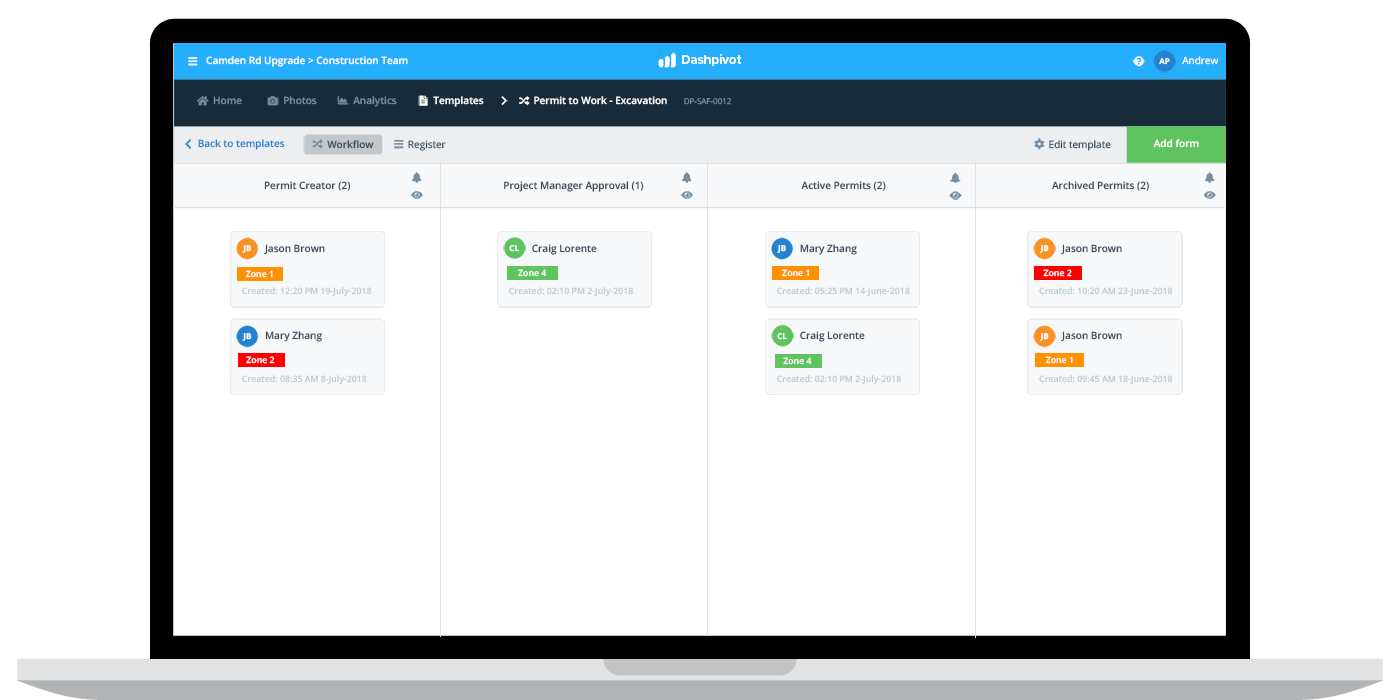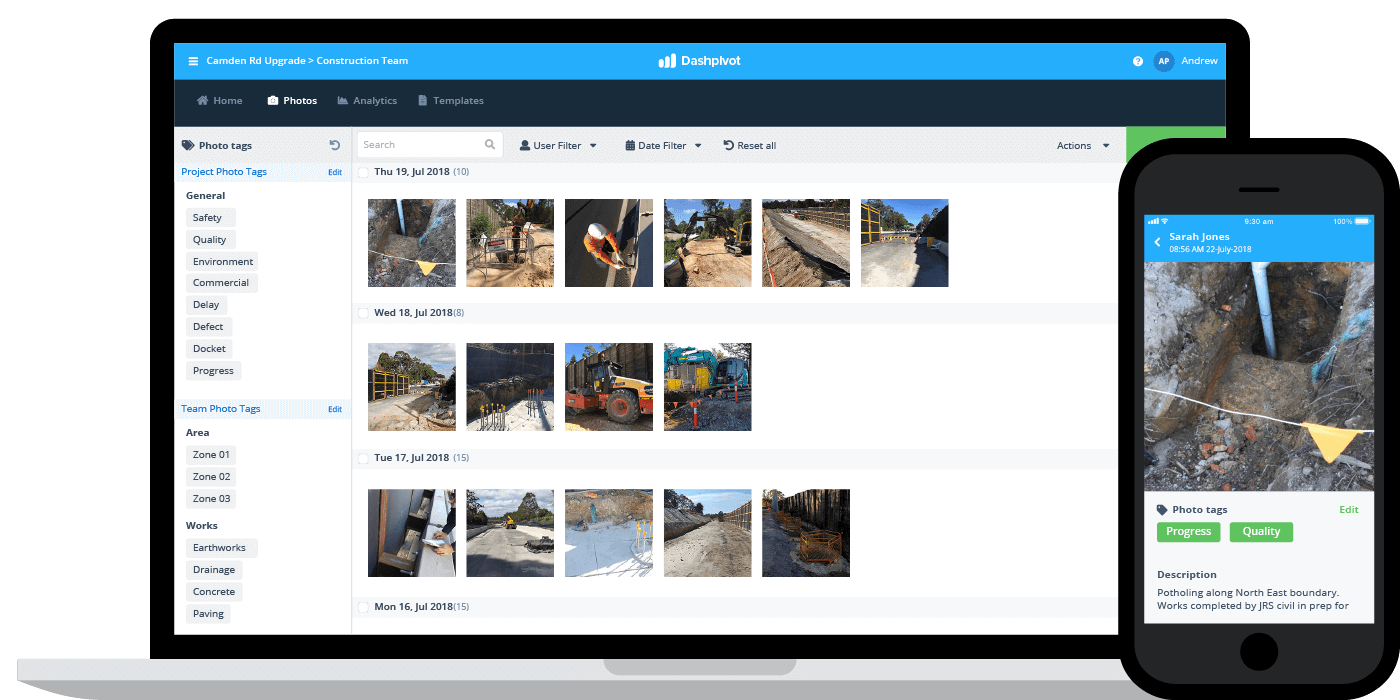 Build a bulletproof digital record which is secure, organised and always accessible.
Never lose or miss a thing, with all of your forms, photos, videos and data are securely stored and organised in the cloud.
Find forms and photos in chronological order, and search for and filter everything by person, date and custom tags.
Since the introduction of Dashpivot, the visibility and communication through photos and online forms has increased exponentially.
The whole team has live updates of works being completed in real time and with exact locations.
Daniel G. // M&E Supervisor

And when you need that paper version of your hot works permit...
Just print, download or send your hot works permit as a perfectly formatted PDF or CSV document with your logo and brand colours - keeping everything compliant and professional.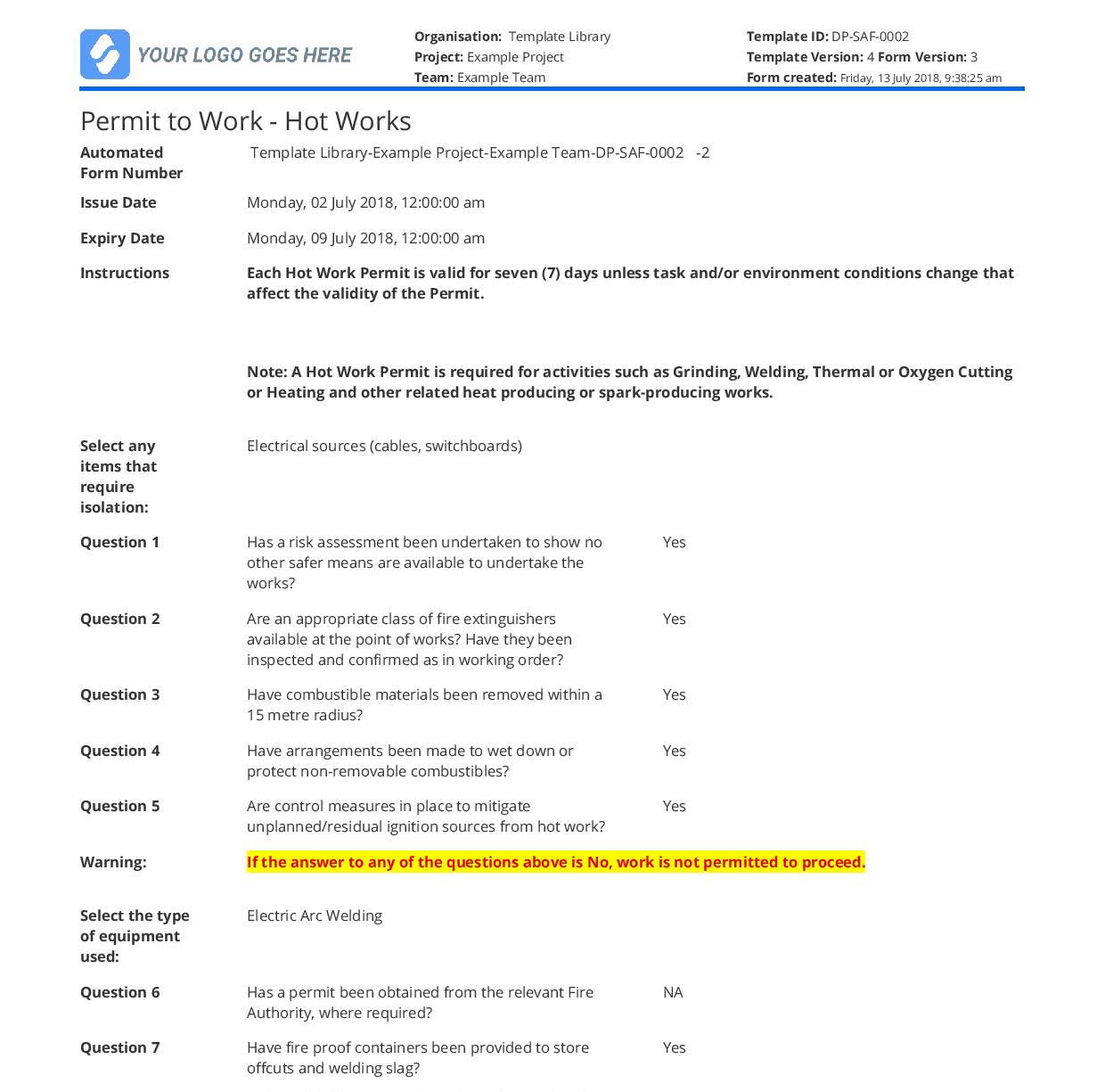 Try this hot works permit system for free.
Save yourself time and eliminate the annoying double-handling of information by being able to convert all of your forms and data straight into a register format.
Timeline view
See and find all of your hot works permits in chronological order for safe record keeping and easy traceability.
Register view
Display all of your hot works permit data in a register view, where you can filter and organise columns to your liking.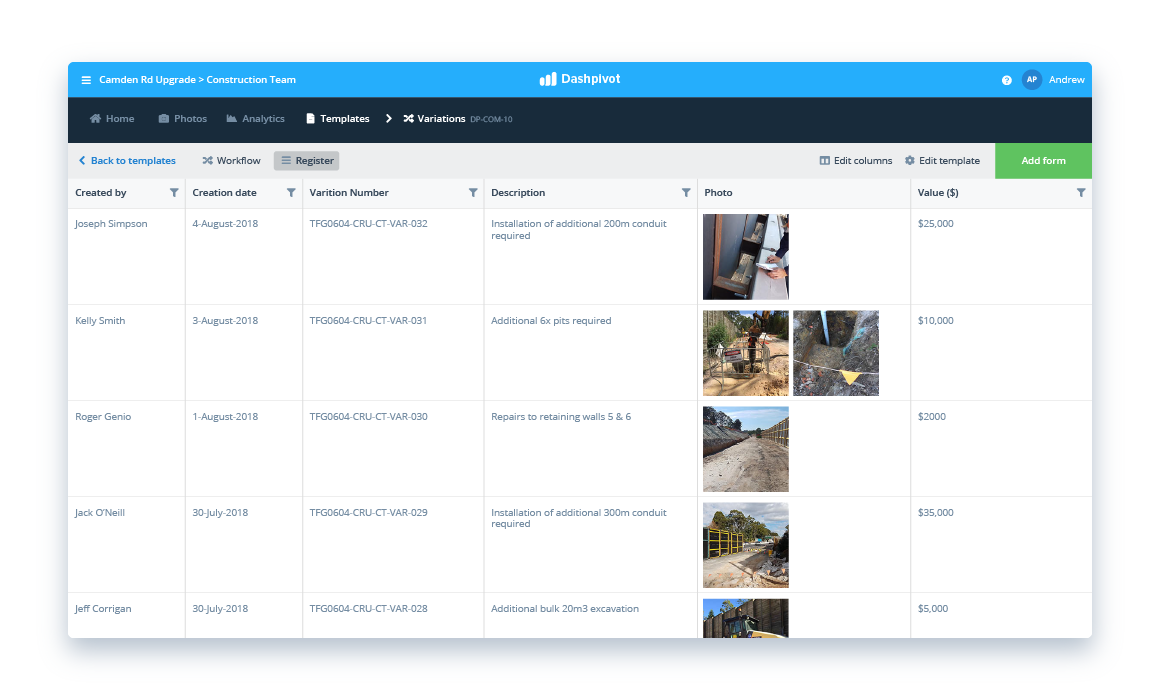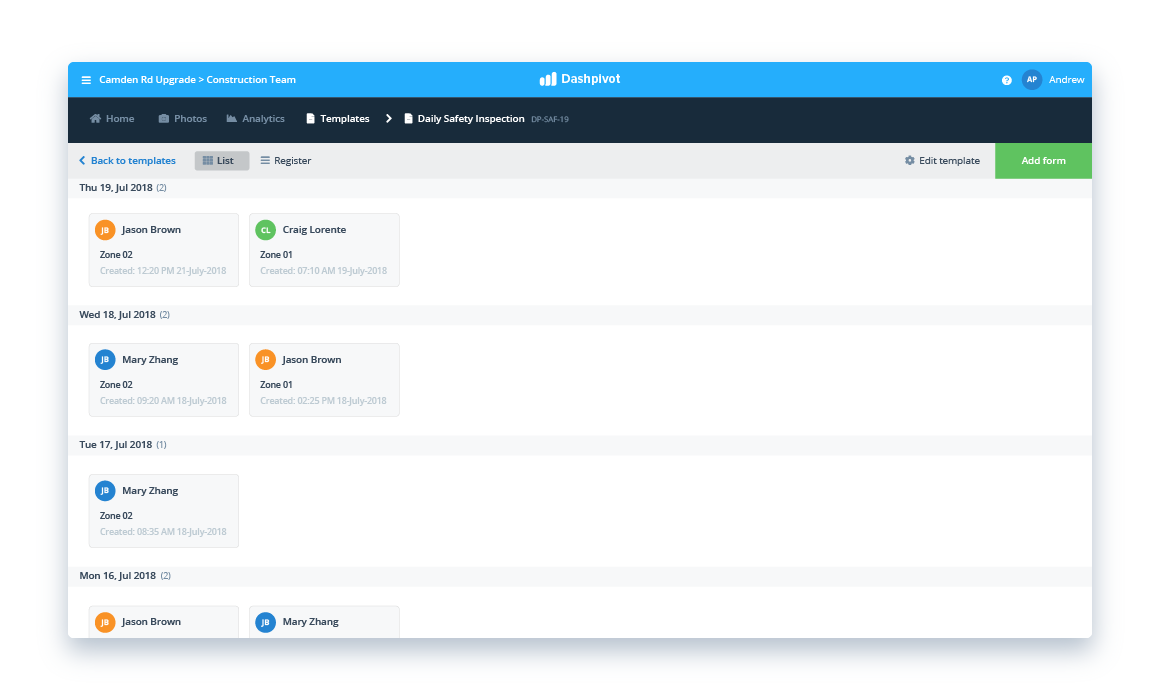 Get new insights about your hot works, hot works permits and other safety information.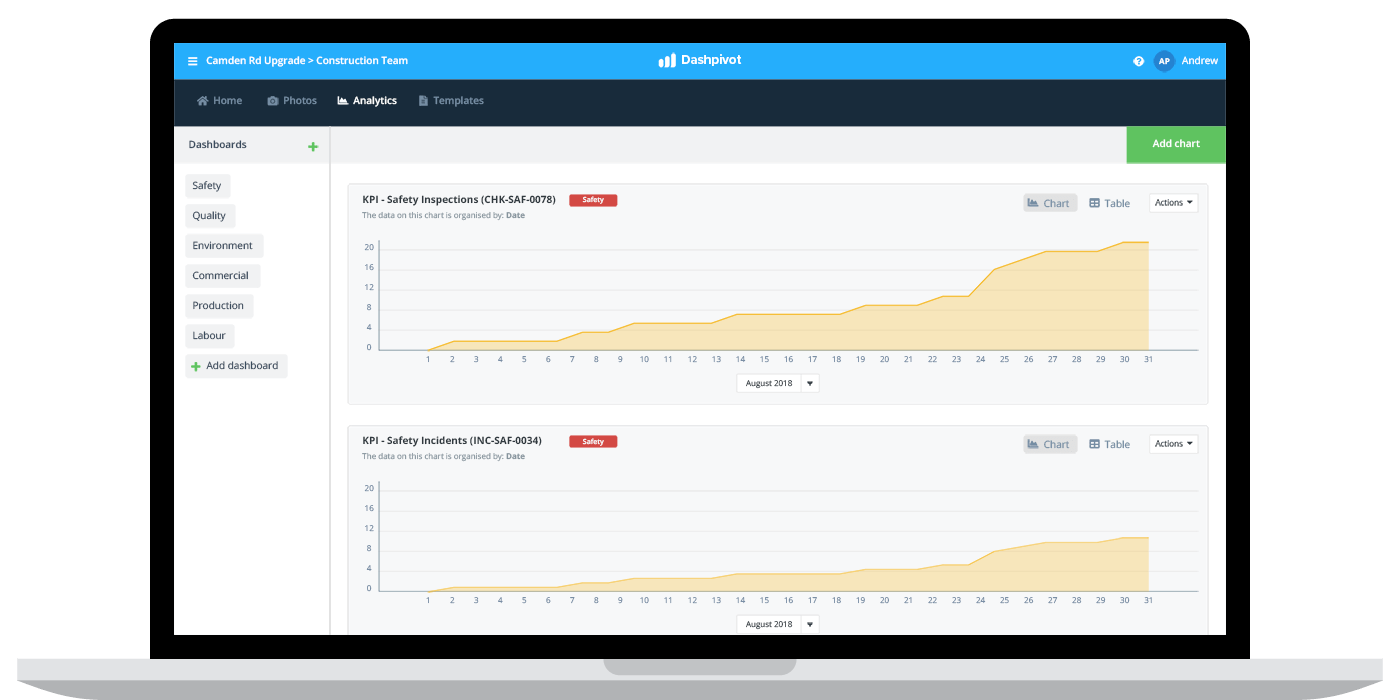 Custom dashboards and real-time analytics.
Dashpivot automatically aggregated all of the information you have captured on your forms, which you can then display in visual charts and organise into dashboards.
Understand how many hot works permits you and/or your teams have filled out on a specific project or over time.
More than just a hot works permit system.
Dashpivot can streamline and automate more of your permitting and approval processes as well, so that you can consolidate more of your processes into one smart system.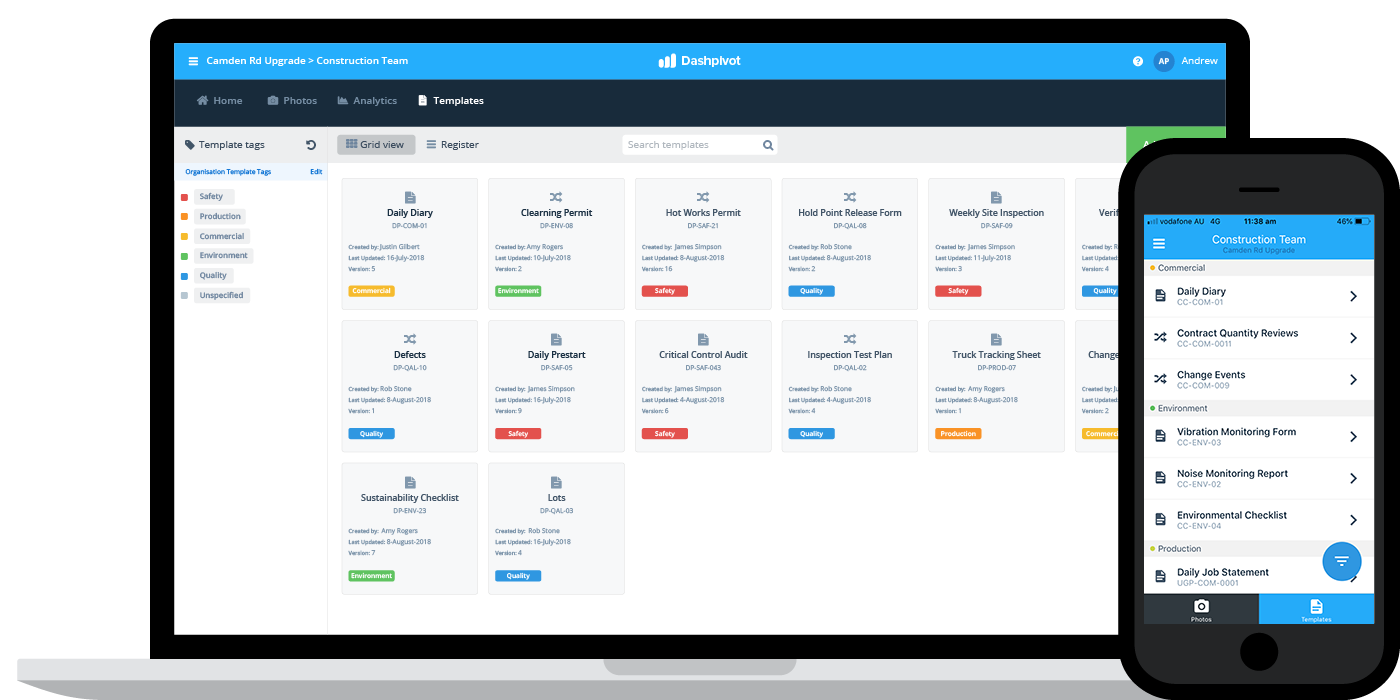 Use this hot works permit system to instantly improve how you document, organise and track hot works permits.