Streamlined safety inspection software
Streamline your existing time-consuming and messy processes to make your safety inspections easier and more organised for everyone.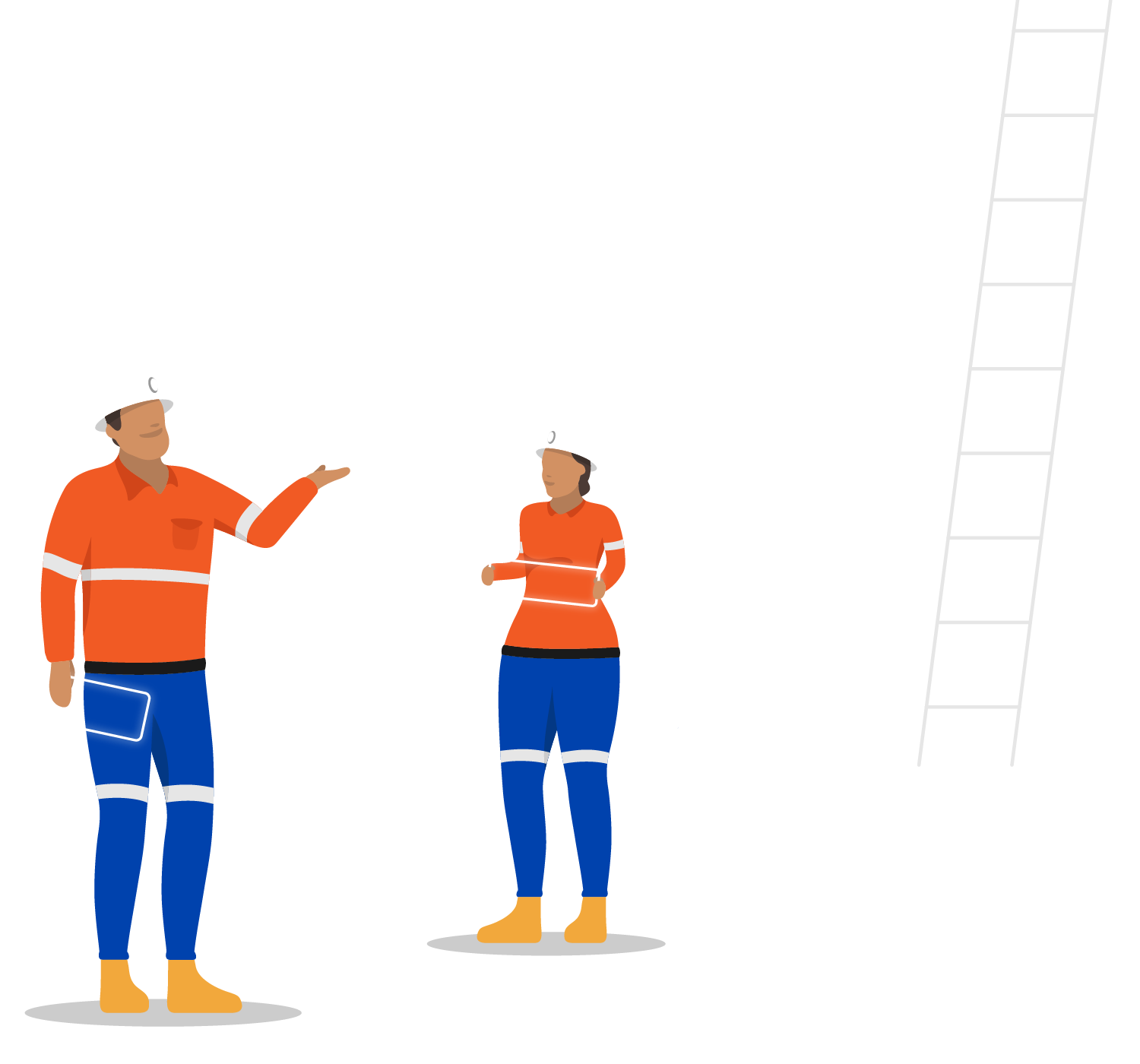 Used on projects of every size.


Improve every step of your safety inspection process, instantly.
Convert time-consuming manual inspection processes into smart digital processes.
Streamlined processes start with the source of your information - your documents and forms.
Build smarter versions of your traditional word, PDF and excel based sheets with a drag-and-drop form builder, or choose from our free library of hundreds of safety templates to get started right away.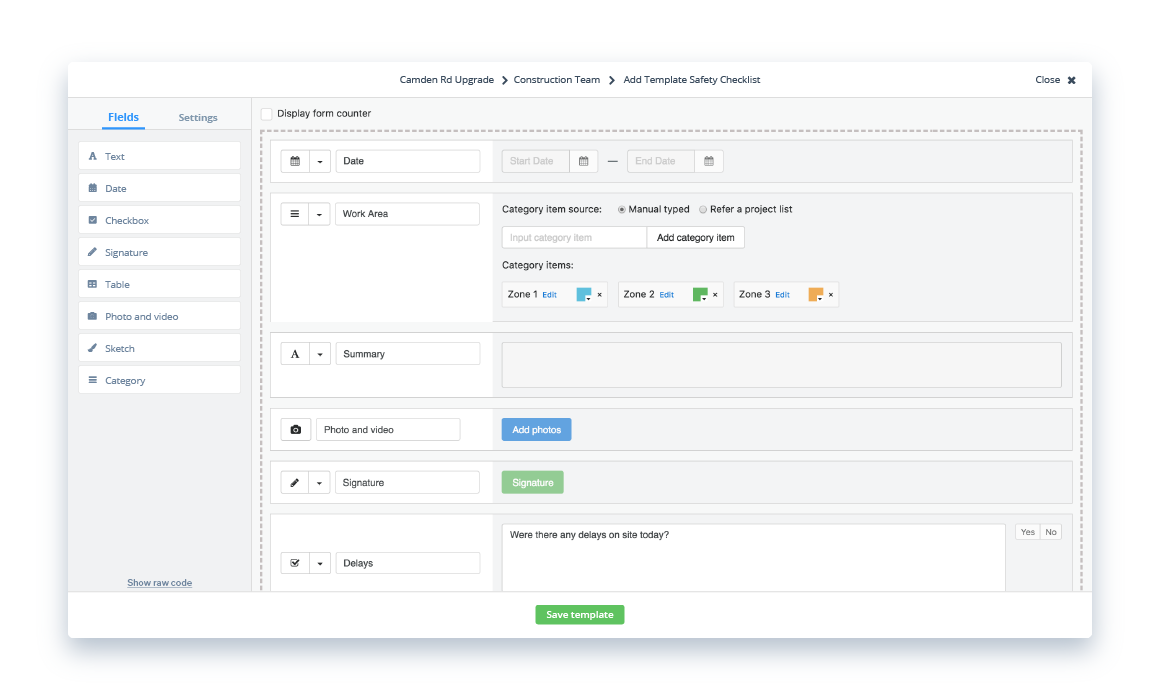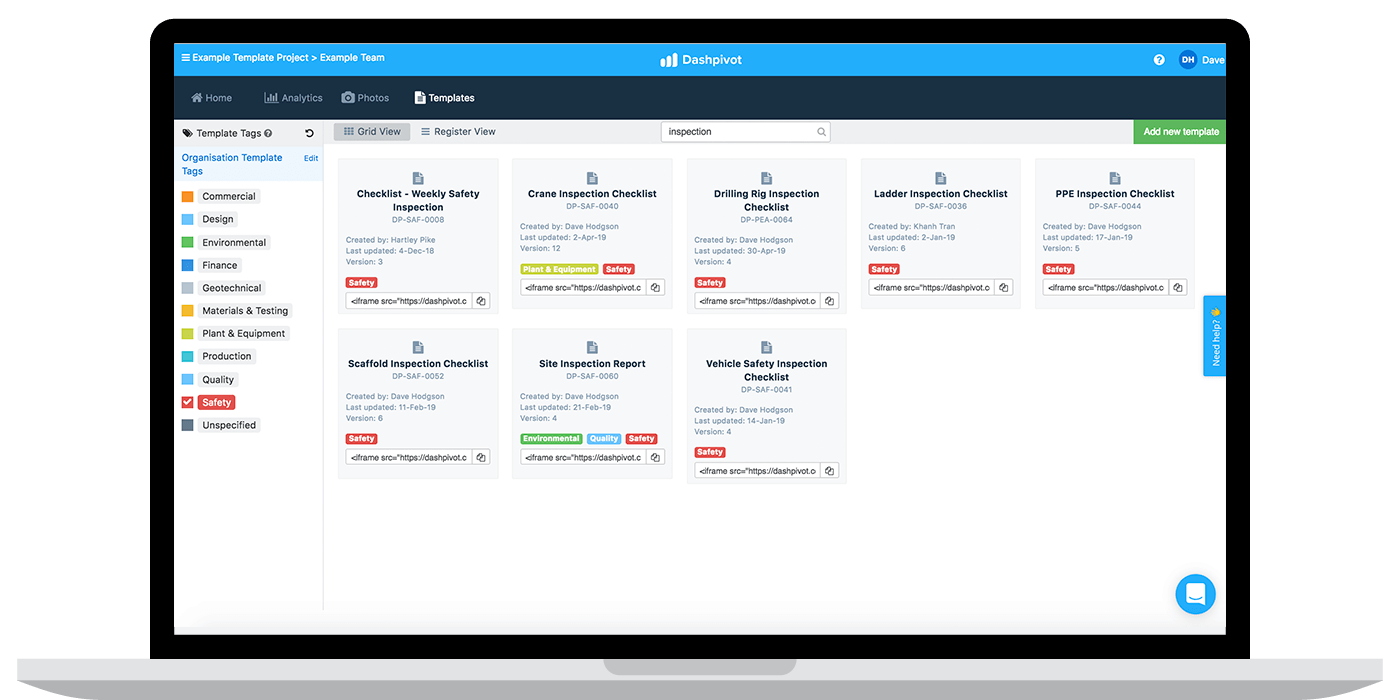 Keep all of your safety inspection forms and documents organised in one place.
Once you have selected or created your safety inspection forms, they will be housed in an organised management system where you can open and update your master templates and deploy them to specific people and teams.
No more searching through folders, and more people using the completely wrong template.
Complete safety inspections from anywhere - using any device.
Streamline your actual safety inspections in the field by giving workers the power to open and complete safety inspection forms directly on site or back at the office.
The software and 'app' are designed to be quick and easy to use, so that safety inspections are easier than ever before.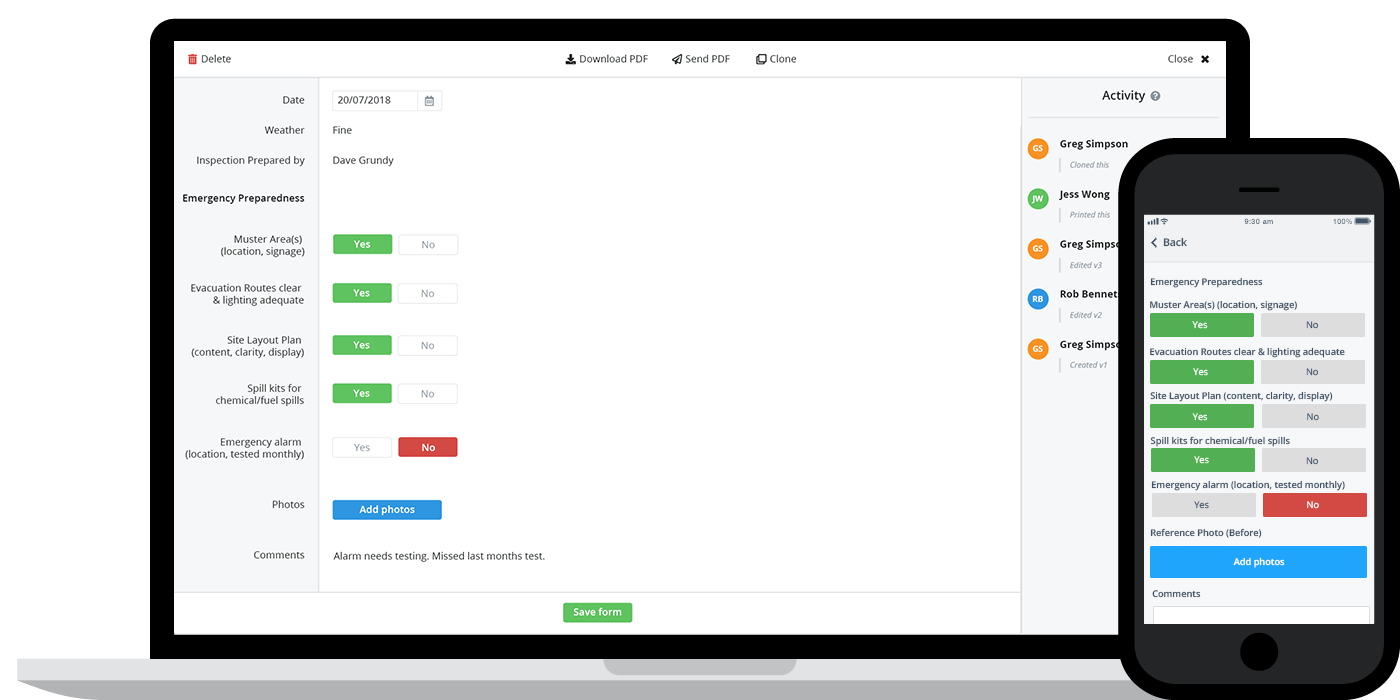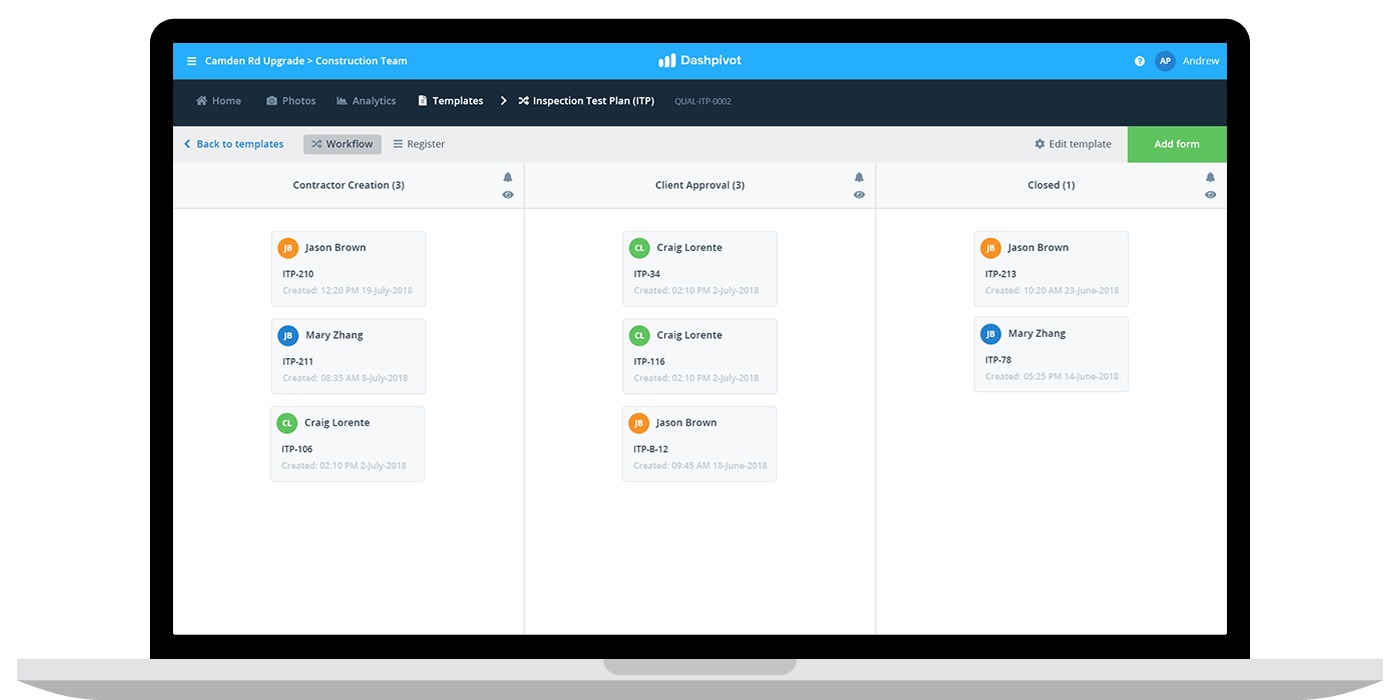 Automate critical safety inspection procedures so nothing ever gets missed.
Create and customise the perfect workflows for important safety processes which require multiple people, approval signatures, or when someone just wants to stay on top of what's happening.
Automating workflows keeps work moving quickly, reduces delays, and ensure nothing important can be missed or forgotten.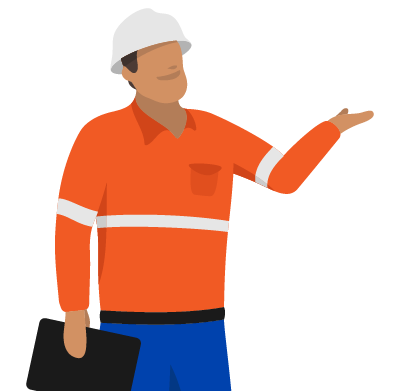 It's a great product that is easy to set up and use. It effectively meets the needs of safety, environmental, quality, administration etc. documentation across our Civil Engineering business management system.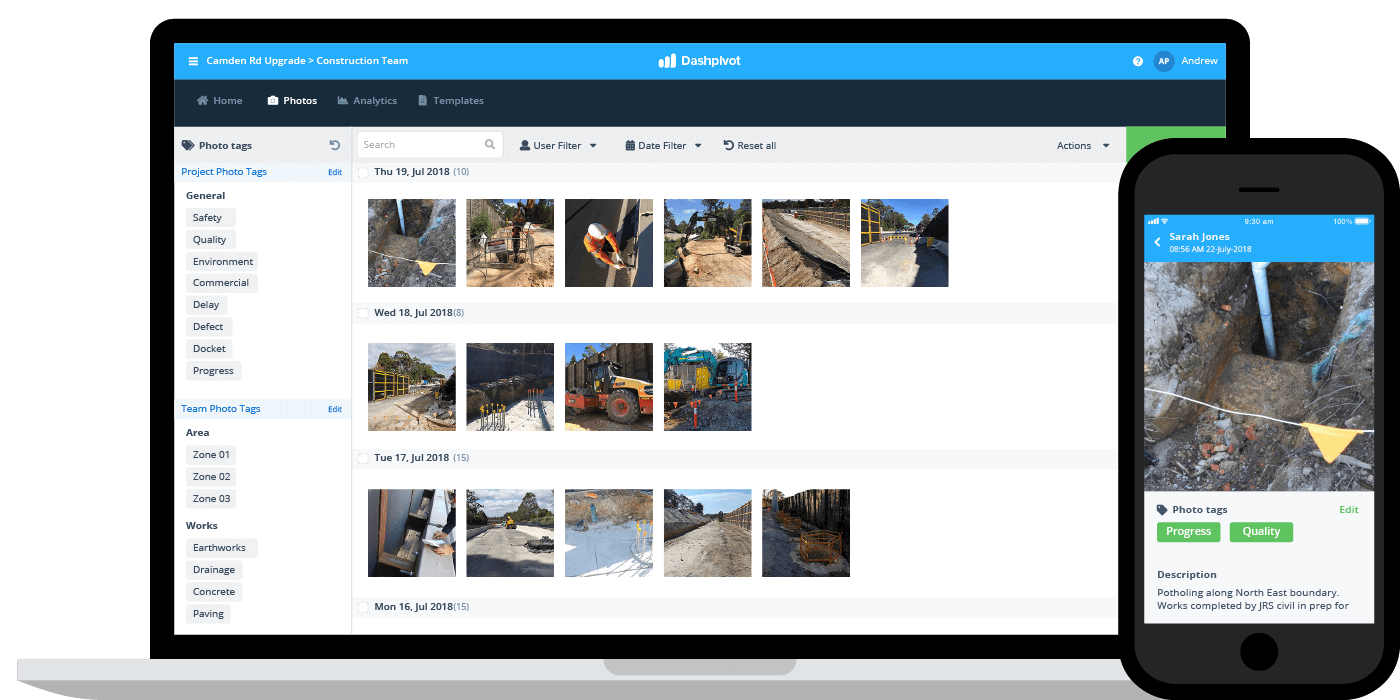 Find all of your safety records and 'proof' in seconds.
All of the forms documented with the safety inspection software, as well as the other records captured including photos and videos are instantly synced to the cloud.
Once online, people can search and find for whatever they are looking for days, months or years later.
Export any of your records from the software as professionally formatted docs.
Never format another safety inspection report again.
All of the records inside the software can be instantly download, printed or shared as perfectly formatted PDF documents (or CSV's) with your company logo and colours.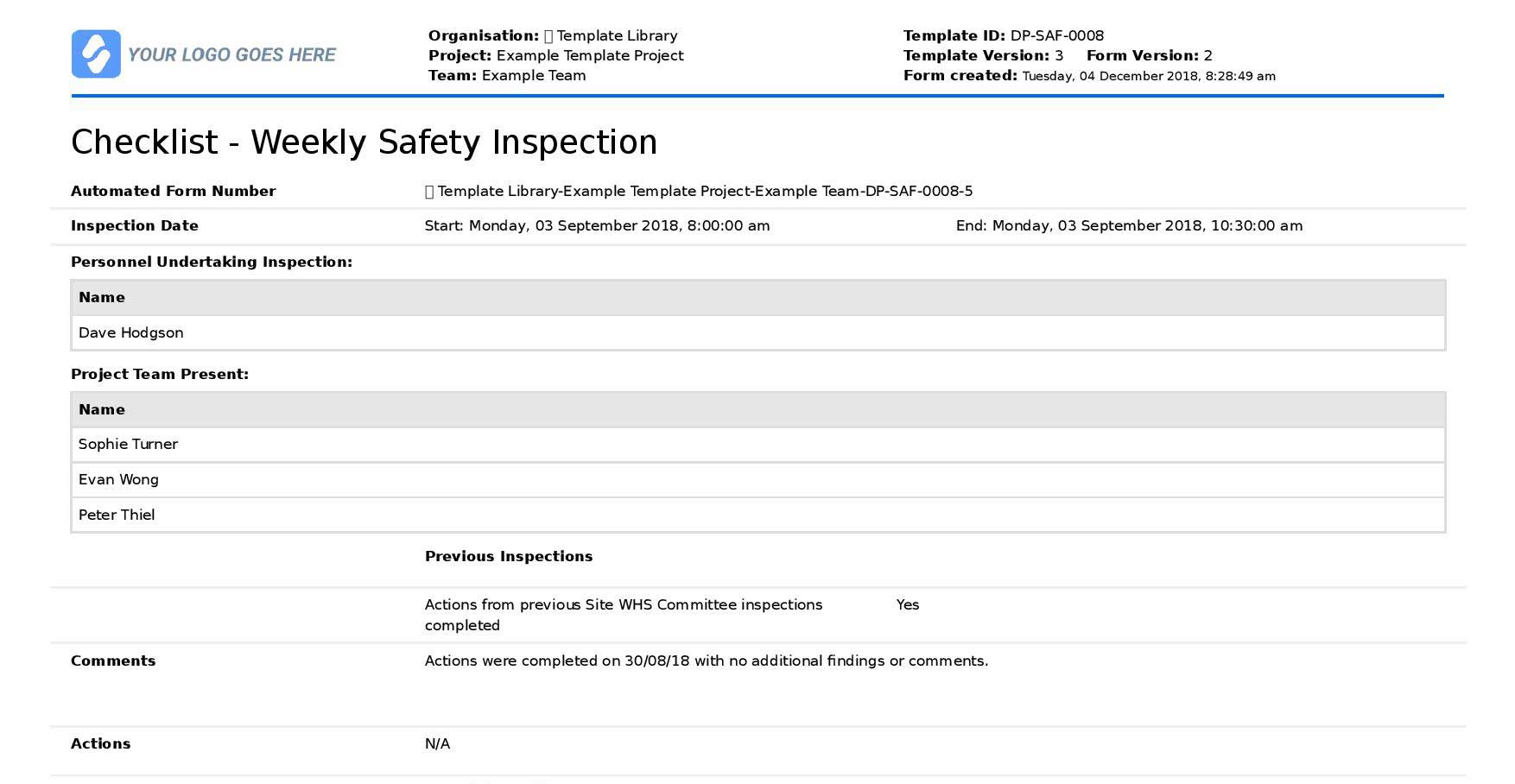 Try this safety inspection software for yourself, for free.
Track safety inspections performance and outcomes, in real-time.
Get new insights about your safety inspections and safety performance in real-time.
All of the data being captured on site is automatically piped into custom dashboards so you can see things like how many inspections have been conducted, where they have been conducted, and the outcomes of those inspections too.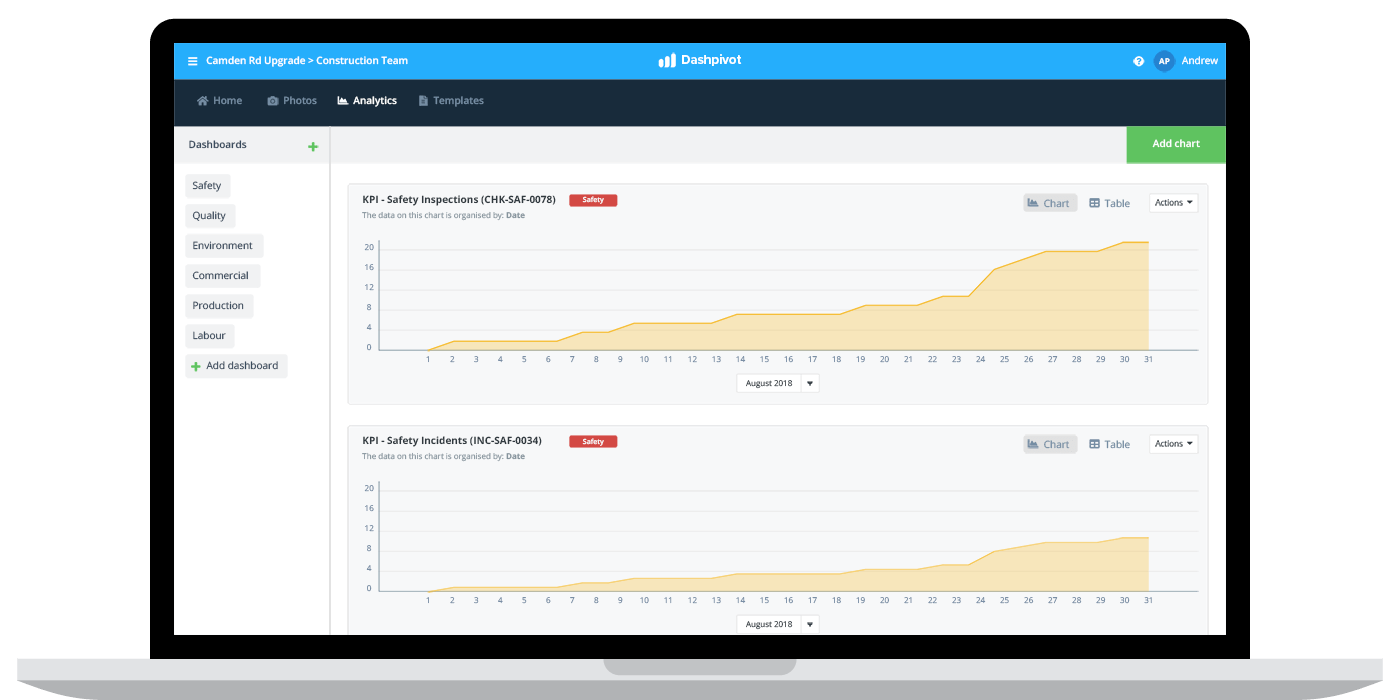 Display inspection records in multiple formats to eliminate data entry and double-handling.
Timeline view
A timeline view of all of your safety inspections, which is updated as new checklists are completed.
Workflow view
Watch the flow of information with the workflow view to make sure procedures are being followed and to spot bottlenecks.
Register view
Don't double-handle or enter data manually. Display all of your records in an excel-like register in a single click.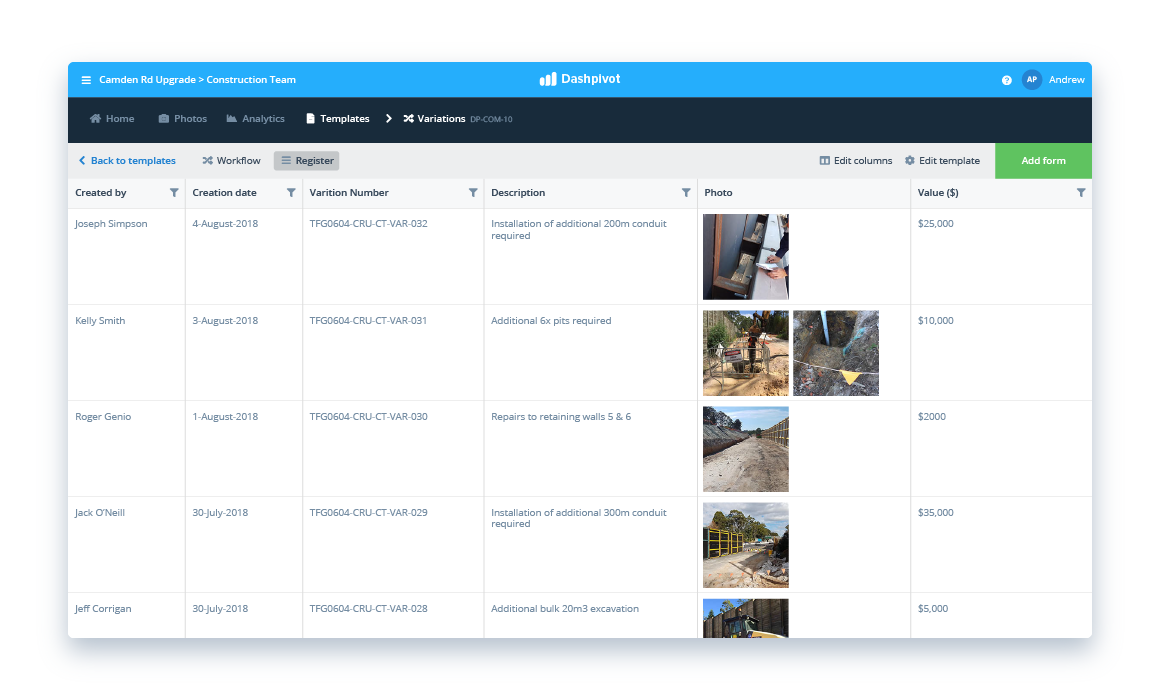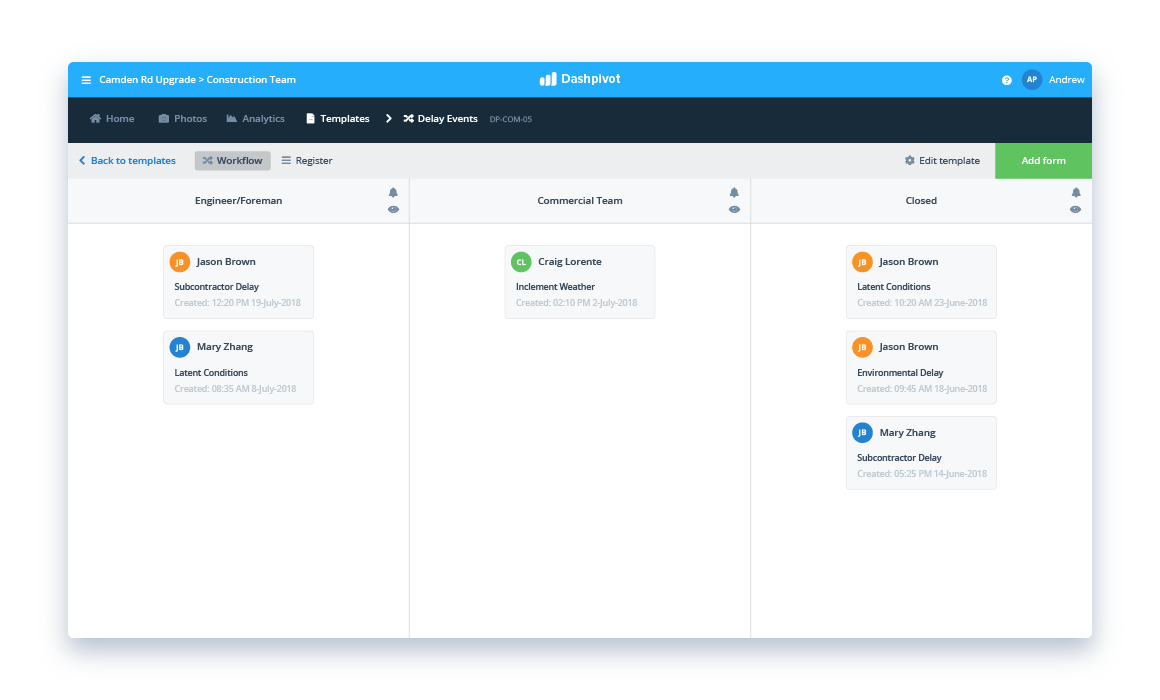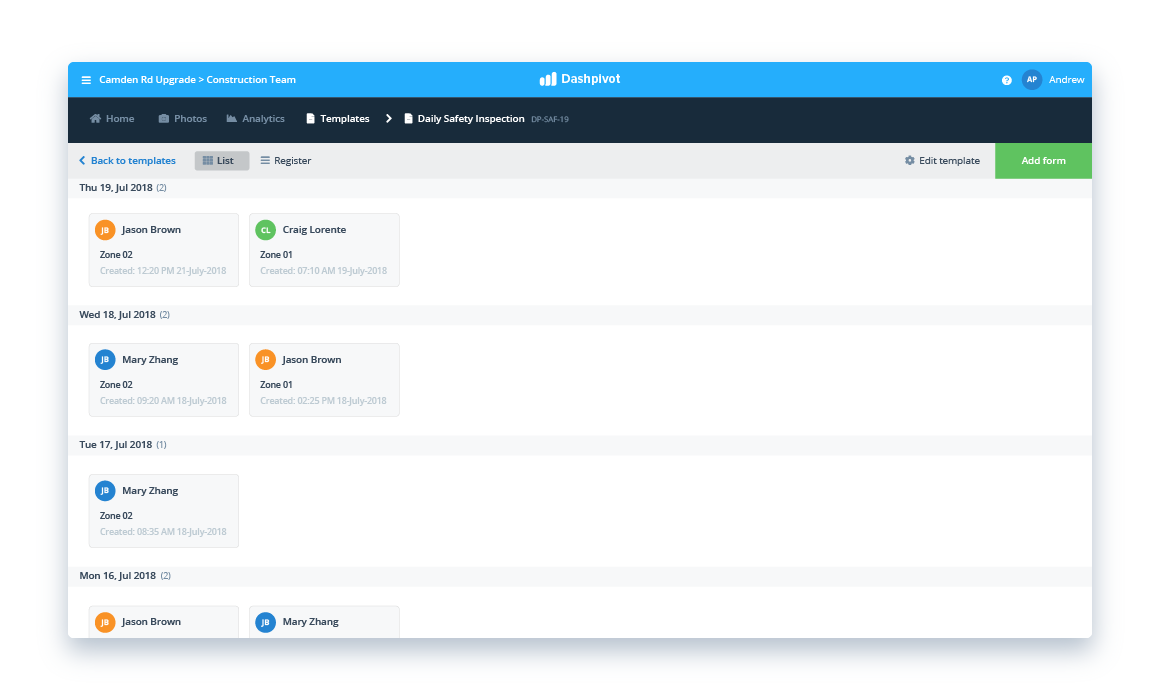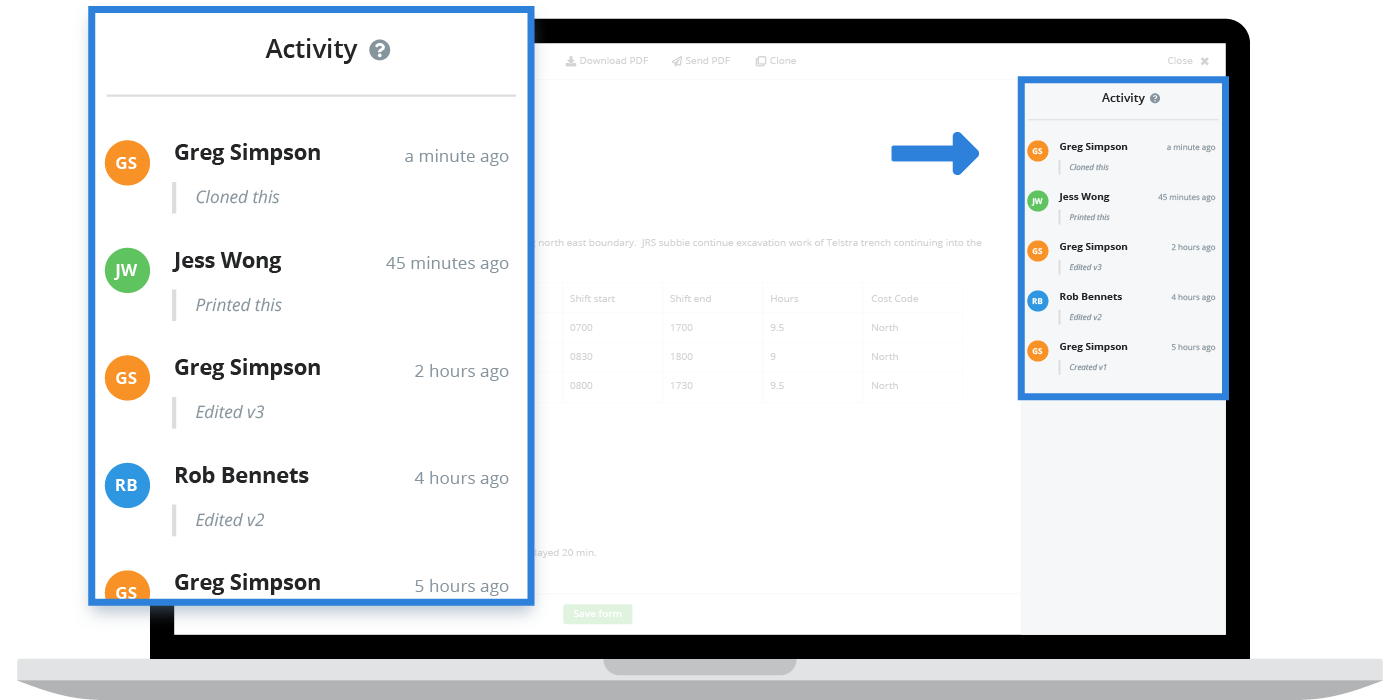 Be prepared for any safety audit or issue.
Safety inspection software takes care of all of the important conformance and regulatory stuff in the background for you.
The system makes document control, version control and bulletproof audit trails automatic, so you can rest easy knowing you will pass any internal or external audit with flying colours.
People in 100+ countries use this safety management software to improve their safety processes and results.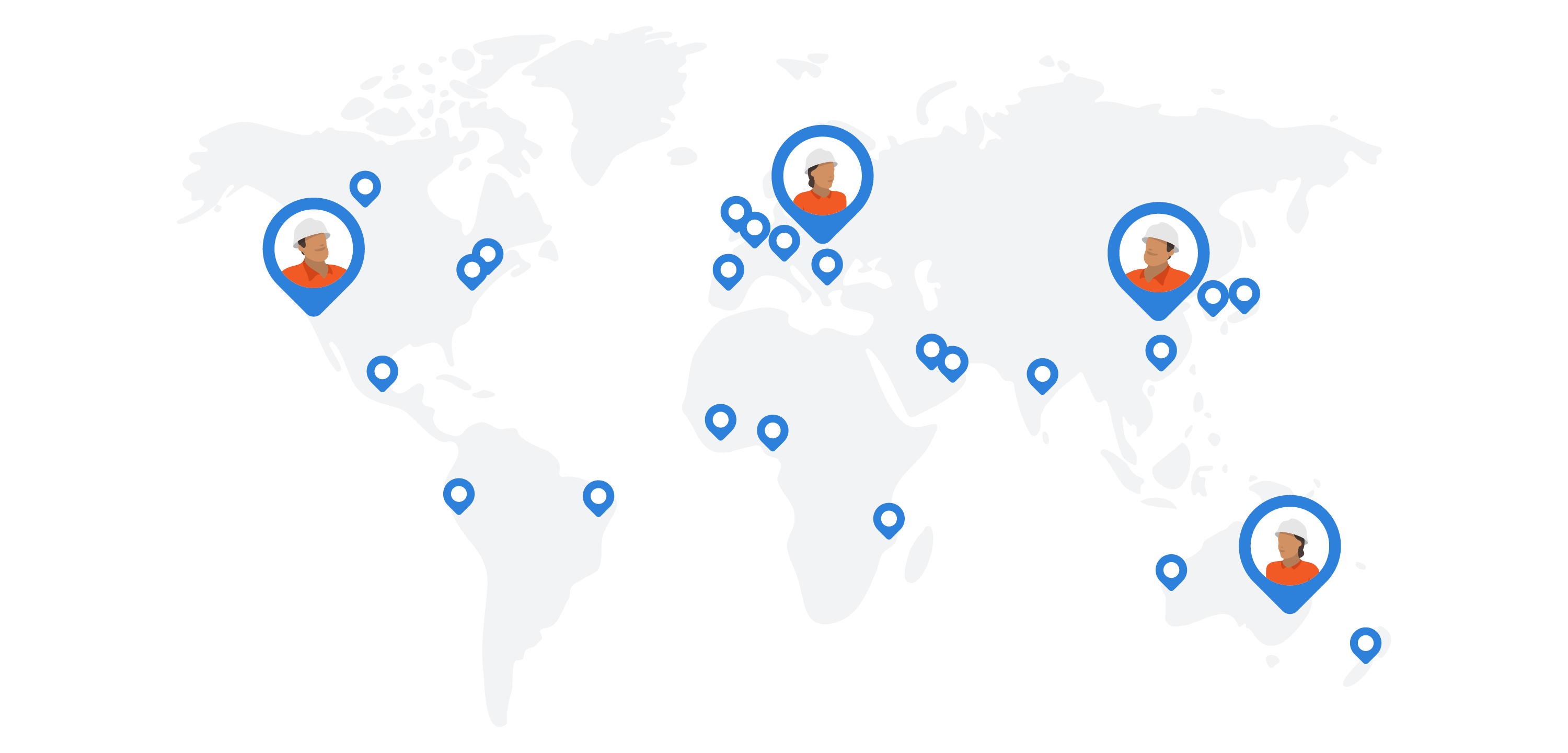 Streamline your safety inspections now. Try the software for free.