For asset owners and operators
Keep all of your project and site information neatly organised and easily accessible to the right people.
Inside of Dashpivot, all of your information sits within your organisation, and is then split into specific projects or sites to make managing information easy.
This architecture is infinitely flexible, meaning you can easily manage information across 1 or 100 different sites and 1 or 10 teams on each site.
With this structure, all of the information from a project sits within that project, and you can give permission-based access to designated contractors to streamline processes across your entire portfolio.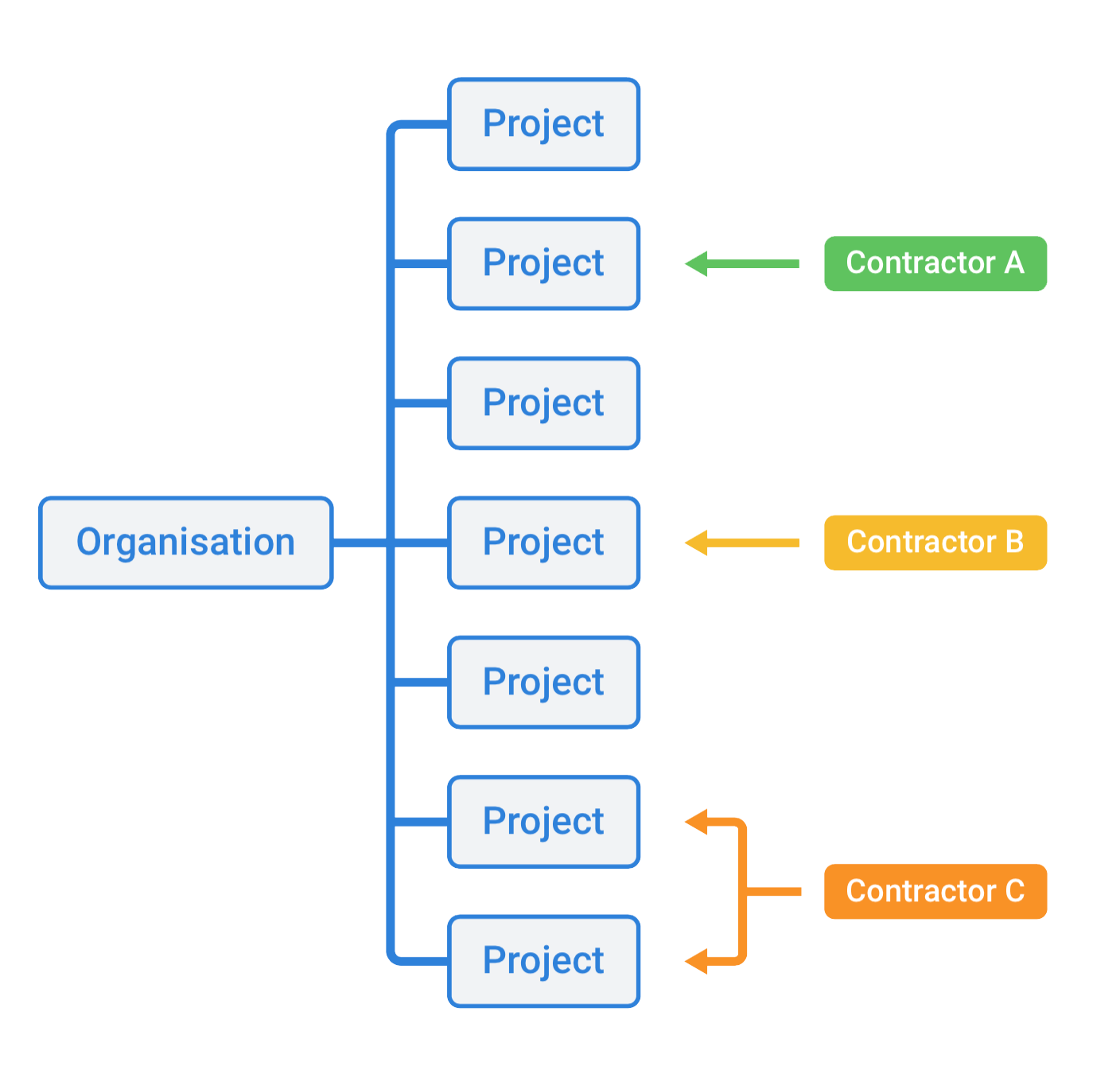 A unified system of record for project delivery information and contractor performance assessment.
Streamline and standardise how important information is captured on your sites with smart digital templates for:
Daily reporting
Safety reporting
Quality management
Environmental reporting
+ more
Choose the perfect way to display, organise and automate all of this information - eliminating time-consuming admin and repetitive tasks.
List view
Every form or document captured is organised into chronological order and easily traceable.
Workflow view
Setup automated workflows for approvals and other information which moves between people.
Register view
Convert all of your information into a register with the click of a button. Just like excel, without the work.
Exported
Download, print or share any of your information as perfectly formatted PDF or CSV documents and reports.
Display the information being captured on your sites in real-time dashboards and graphs which are updated automatically and completely customisable.
Track progress
Track project and site safety
Track quality
Monitor the environment
+ more
Display your information through analytics to get real-time insights about your projects and make more informed decisions about what to do.
Progress dashboards
Get real-time updates on activity and overall progress so you know how you are tracking.
Safety dashboards
See how many safety inspections have been made and how many incidents have there been on site.
Quality dashboards
Get accurate insights on which projects and contractors have the least (or most) defects.
Environmental dashboards
Stay up-to-date on all of your environmental monitoring to keep all stakeholders happy.
Avoid project headaches and improve the quality of your assets using Dashpivot