Customer
Cherrie Civil Engineering

Industry
Civil engineering
About Cherrie Civil Engineering
Cherrie Civil Engineering is a diverse civil engineering contractor based in New South Wales, which typically has between 4 or 5 projects running at the same time and a team of 40+ employees.
The team at Cherrie Civil bring a history of safety, on time delivery, innovation and problem solving across a wide range of clients and projects. Their main goals are delivery for all stakeholders and creating a personalised service for their clients.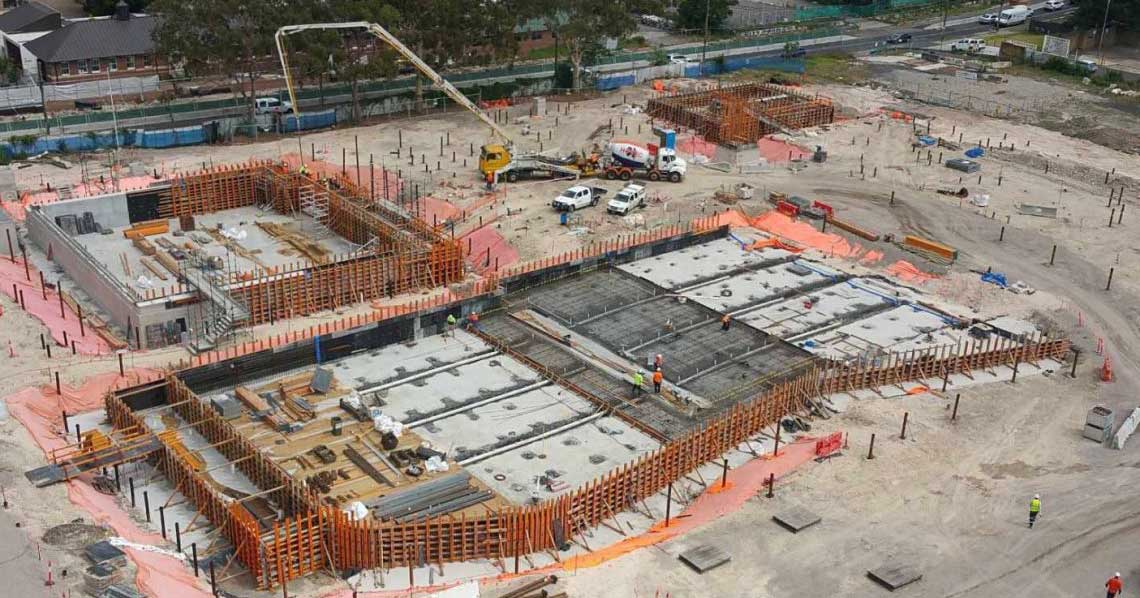 How has Cherrie implemented and used Dashpivot?
Use cases
BMS (business management system)
Functions
Safety, quality, environmental and commercial
See what Cherrie's Managing Director and Senior Project Engineer say about Dashpivot
What was Cherrie looking for?
Cherrie Civil Engineering is always looking for ways to be agile in the construction market, which involves looking at different apps and technologies to make sure they can stay ahead of the curve.
Cherrie had endeavoured to build a paperless management system, but found that even using 'digital' documents like Word, Excel and PDF left them printing out paper, taking paper out to site, scanning paper back into the office and generally not being able to achieve 'paperless'.
All of this additional admin and work was costing them a lot of time and money.
The company had been looking for an online system to manage it's BMS (business management system) for some time, before starting a trial with Dashpivot.
The smarter business management system (BMS)
One of the key requirements for Cherrie Civil was that the system they choose fit in with their current BMS. The company has great processes and procedures, they just needed a way to make those processes and procedures easier to manage and more efficient on site and in the office.
Once they started using Dashpivot, and giving real-time access to these processes through mobile technology to the guys on site, it was really well received and everyone started to see the true capability of the system.
"We've got about 53 processes in Dashpivot including pre-starts, safe work method statements (SWMS), ITPs, inspection reports, permits, just make it so much simpler for guys to go out there and do their job and be efficient in what they do."

Stephen Cherrie, Managing Director
The true strength in Dashpivot lies in the fact that it provides flexible building blocks by which companies like Cherrie can easily transition their tried and tested by overly manual processes into a more efficient and easier digital format.
Using Dashpivot as their business management system, the company is able to easily deploy specific templates and processes to any of its four or five concurrent projects. This means that every employee has access to the tools and information they need no matter where they are what's happening.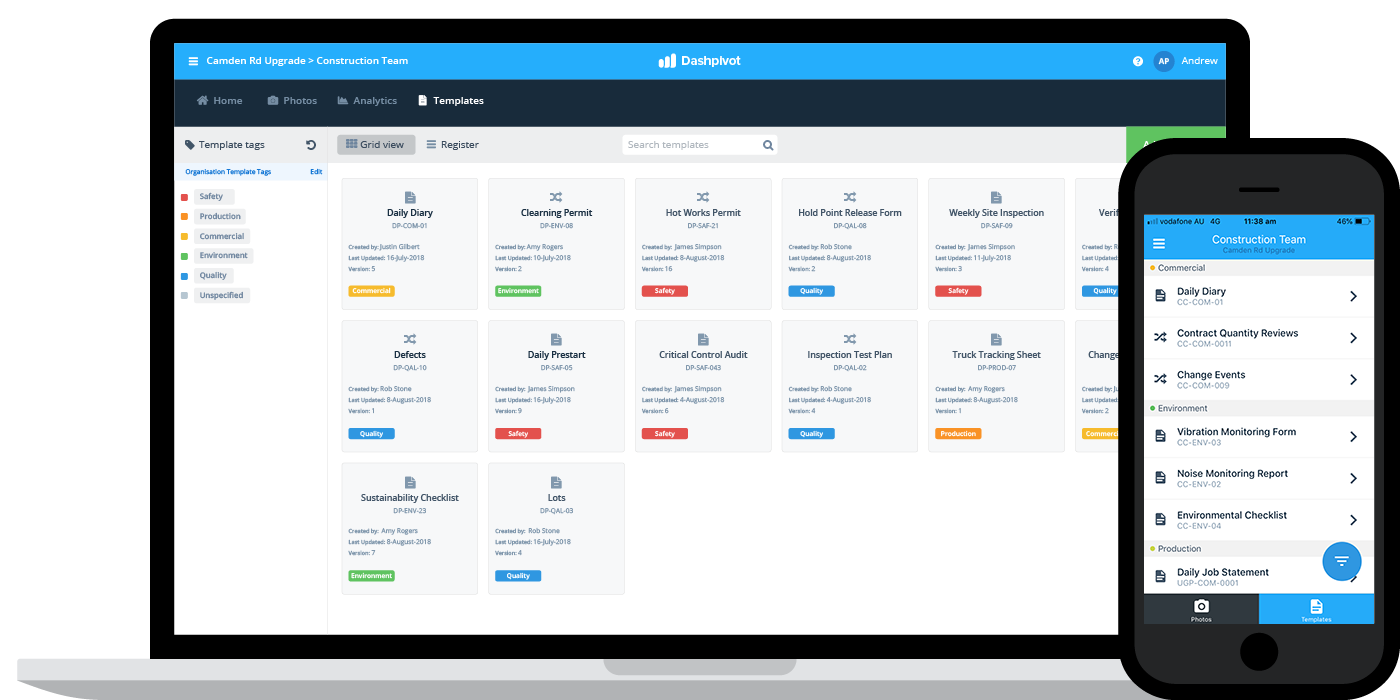 Information management made easy for site guys
The management teams at company's like Cherrie Civil Engineering are always looking for new efficiencies within the business, but workers on site are also looking for ways to improve the way they do work - and get sick of managing work with fragmented documents and systems which don't enable them to do focus solely on doing productive work.
"The biggest challenge on site is information management, making sure the information coming through to myself or others is getting delivered to the right sources"
Through a tool like Dashpivot, all site workers can consolidate and streamline all of the critical information they are capturing in the field. Whenever the guys go to fill out a permit or inspection report, senior project engineers and other personnel can be sure that they are accessing and using the latest and approved version of that document.
Features like automated workflows which notify the allocated person when a permit is waiting for their approval also enable them to move information along quickly, reduce delays, and achieve better project outcomes for all.
"Dashpivot allows us to follow the workflow process of signing off at different stages, and it's exactly the same every time across every job."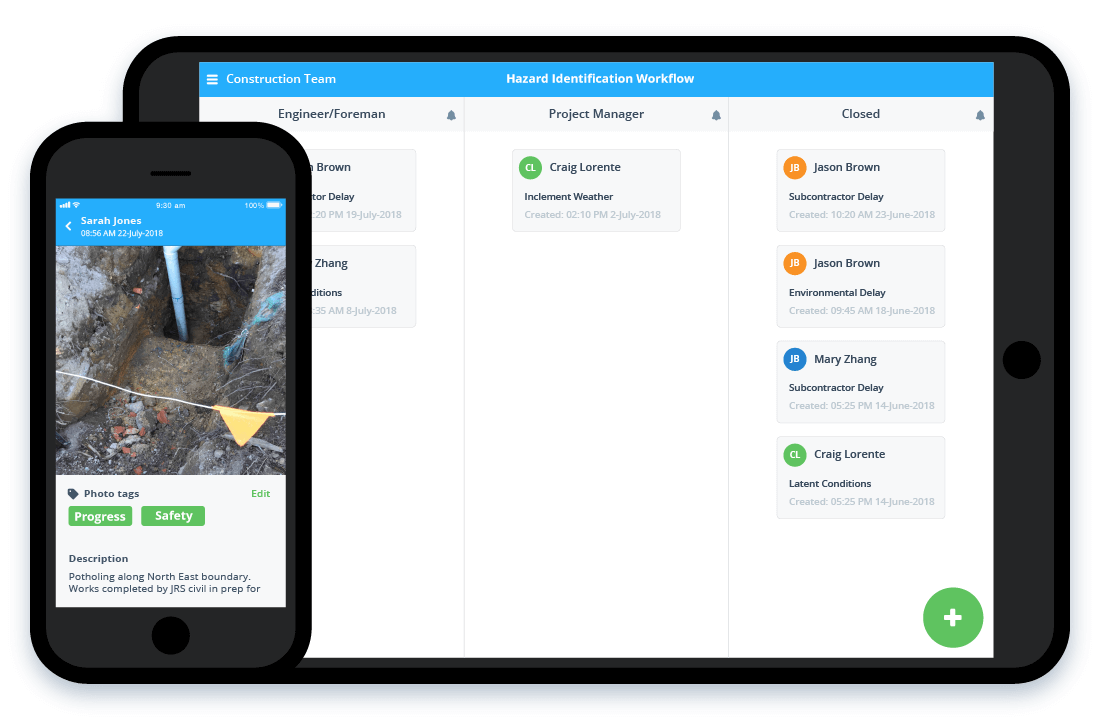 See the software for yourself.
Streamlined and compliant, across every project
Managing a growing construction company of 40+ employees is no easy task, especially with an increasingly strict regulatory and paperwork heavy environment.
Being a forward thinking company, Cherrie has been able to adopt the kinds of tools and technologies which enable it to not just tolerate, but effectively manage all of the industry requirements as well as deliver projects on time and on budget.
The kind of structure and standardisation which Dashpivot brings to the company's business management system and its employees is crucial for streamlining site communication, reducing the chance of issues and incidents, and for ensuring every process and every record is bulletproof and compliant.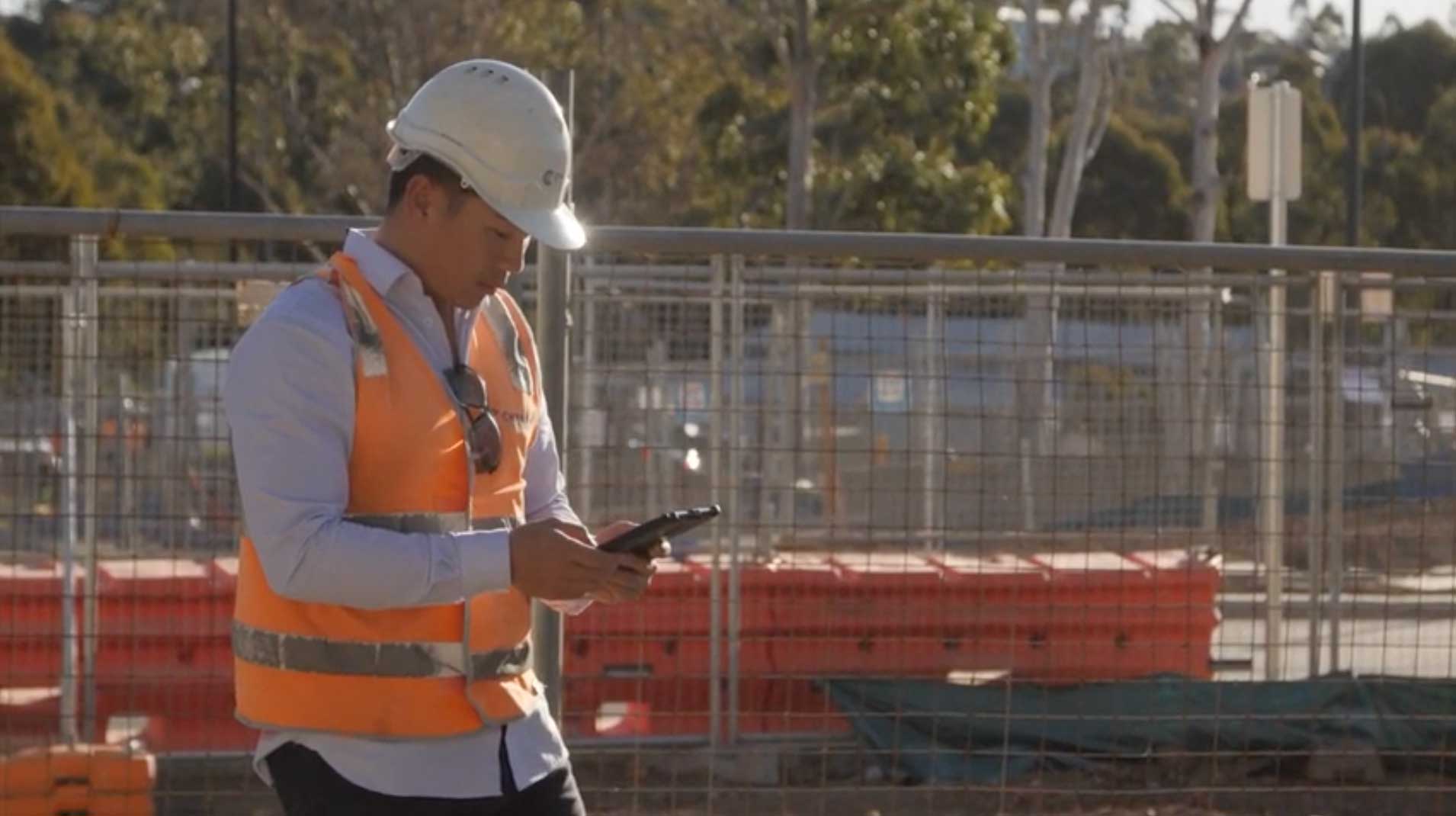 See how Dashpivot can work for you too. Get a custom demo specific to your projects, teams and use case - or try the software for free.