Customer
NSW Government | Education School Infrastructure

Industry
Infrastructure: Government
Use cases
Contractor reporting and real-time project/site tracking
Role
Asset Owner and Operator
Functions
Commercial, safety and quality
About the NSW Government's Education School Infrastructure Projects and Construction Works
The NSW Government is investing $6 billion over the next four years to deliver more than 170 new and upgraded schools to support communities across NSW. In addition, a record $847 million is being spent on school maintenance over four years, along with a record $500 million for the sustainable Cooler Classrooms program to provide air conditioning to schools. This is the largest investment in public education infrastructure in the history of NSW.
$6 Billion
Across the state
170+
New and upgraded schools
$847 Million
Maintenance over 4 years
How can the NSW Department of Education stay on top of 150+ projects running at the same time?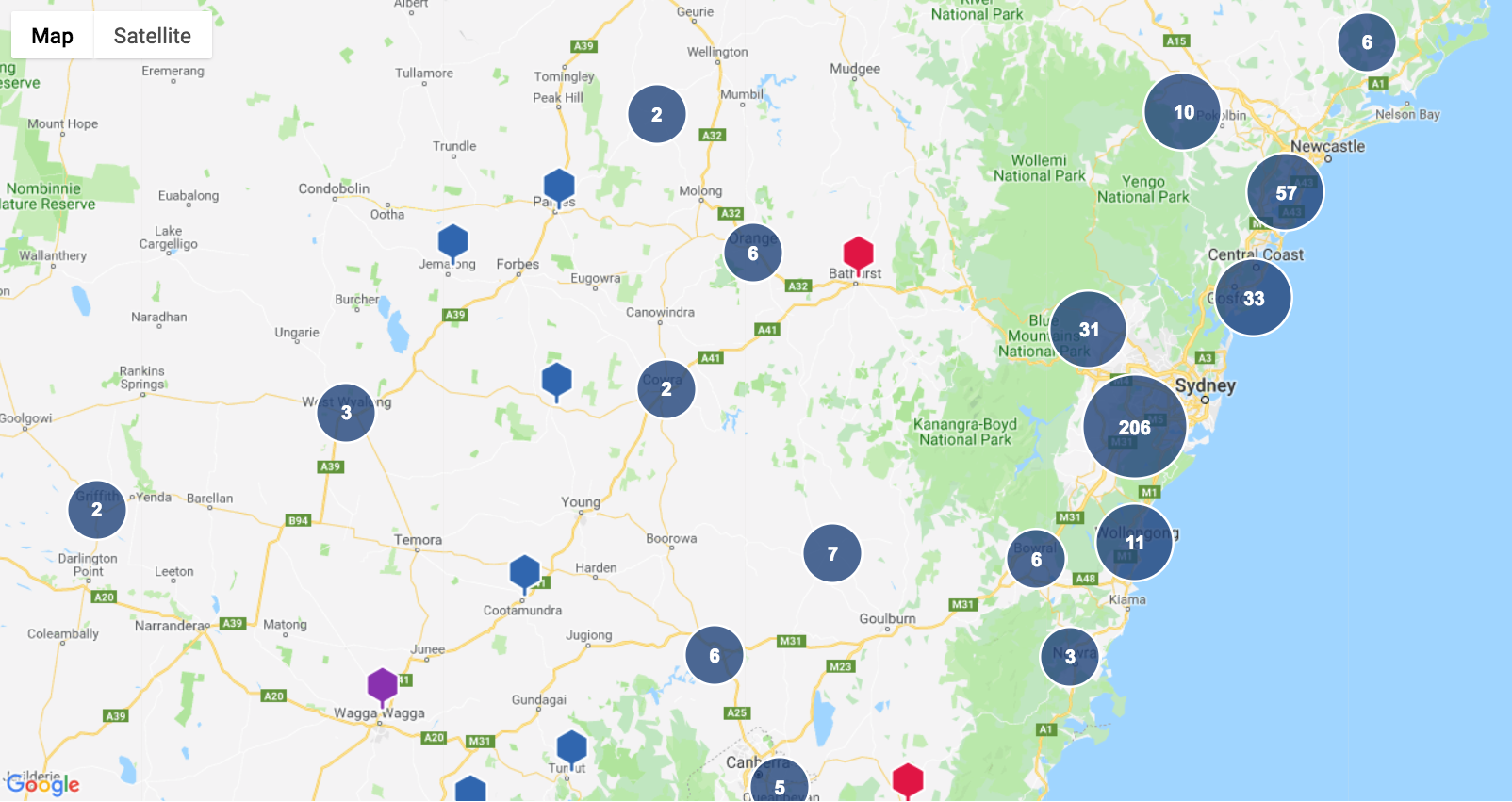 Capturing and organising what's happening on every site efficiently with a single tool
The NSW Department of Education uses Dashpivot to monitor the progress of their 150+ sites and report on that progress in real-time - with a single easy-to-use system.
For the Education School Infrastructure projects, the Department has a team of construction quality specialists who are responsible for ensuring that each construction project is on track and that a high level of quality is maintained by each and every contractor conducting the works.
Each construction quality specialist is able to use the Dashpivot app to capture what's happening directly on site.
The construction quality specialist:
Opens the Dashpivot app
Opens their custom reporting/inspection template which was built inside of Dashpivot
Completes the standard checklist items and form fields which ensure that all of the detail and important information is captured every time
They can also add supporting evidence in the form of photos and videos using the Dashpivot app, so that there is always context, proof and evidence of what's going on.
Capturing information in this standardised manner guarantees that nothing is missed or forgotten, and that everyone is documenting and tracking what the Department has agreed is necessary for project success.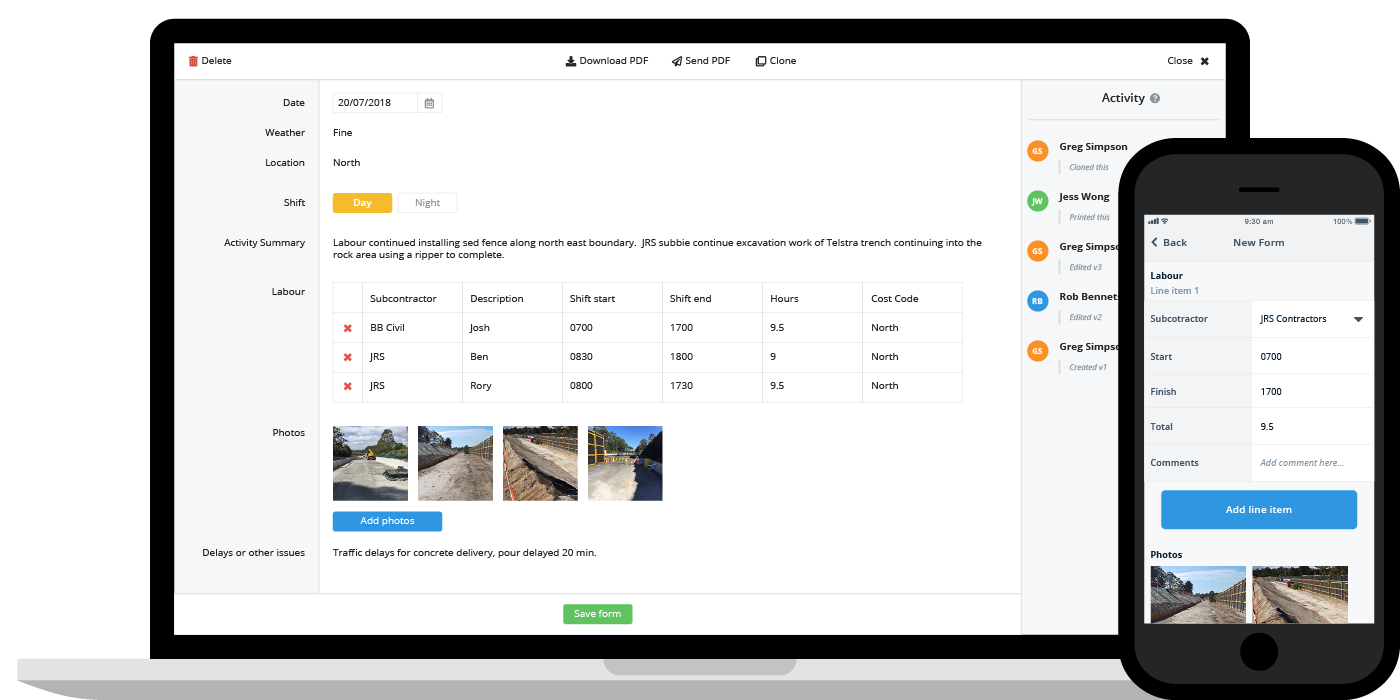 Ensuring transparency and accountability on every site and every project
The most powerful aspect of Dashpivot for the NSW Department of Education is that everything captured on the Dashpivot app including forms, videos and photos is uploaded into the cloud in real-time. All of the data collected in the field is piped straight into Dashpivot.
Because of the way Dashpivot is architected, the Department is able to setup the software to suit how their projects and workers want to find and access their information.
Each site has its own 'space' inside of the software where everything about that site is located e.g forms and photos from Site 3A are all automatically send to and organised in Site 3, and photos and records from Site 6 are all organised in Site 6. This makes it easy to segment each of the sites and find any information quickly - instead of jumping back and forth between folders and systems trying to find that report or piece of information from a specific inspection.
Using Dashpivot, NSW Education School Infrastructure field workers are able to bring full transparency to what's happening on all of their 150+ sites. They can monitor progress and report information back to head office in real-time.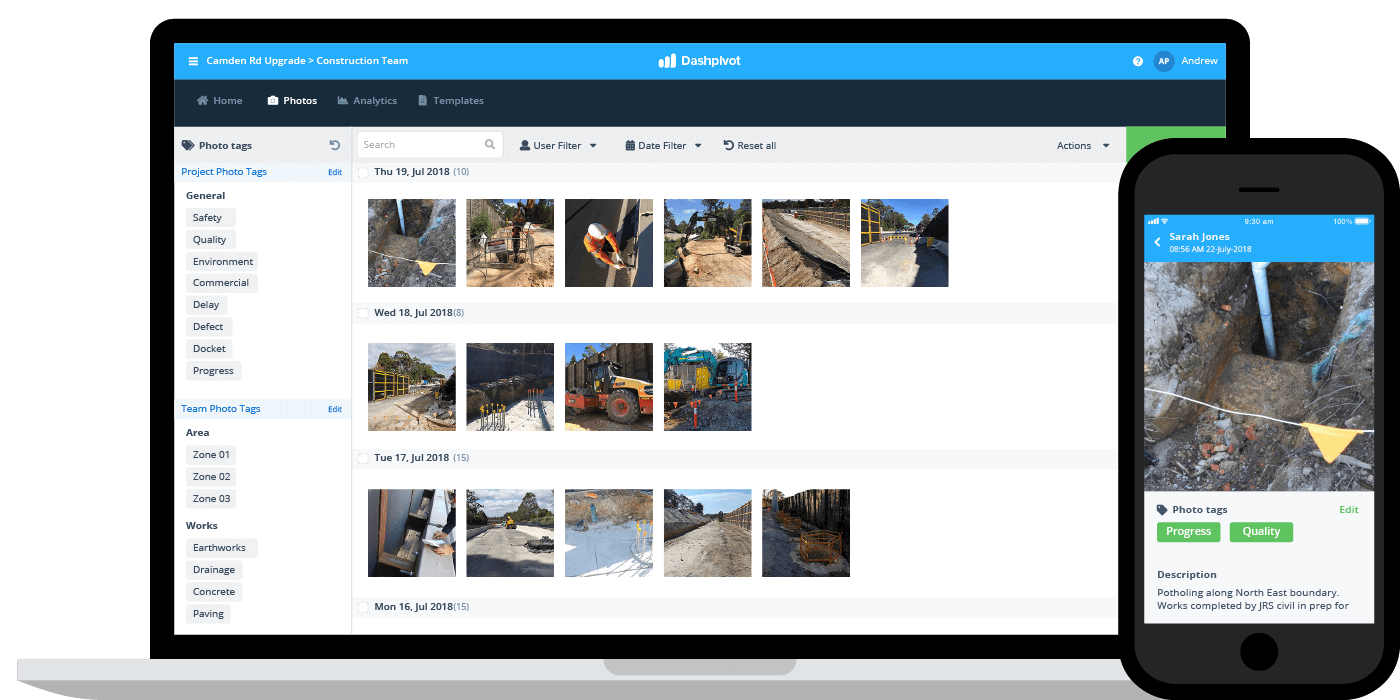 Sending reports, flagging issues and reducing the chance of delays and end of project headaches
So what do the construction quality specialists do with this information?
Once all that information is captured and automatically organised, the construction quality specialists have all of the information and evidence they need to send reports, flag issues and ensure corrective actions are taken by the contractors working on their sites.
If during one of their walkarounds or inspections, a construction quality specialist found an outstanding or new issue, they would have captured that in their form.
They can then send this report to the contractor to get that issue actioned immediately - or start a discussion as to what's going on. The speed with which workers are able to access and push information to the contractors and project directors reduces delays and keeps everything moving forward.
Every report or document they download or send via Dashpivot also comes professionally formatted with the NSW Department of Education logo and colours, so that everything stays looking clean and professional - and so that all of that formatting admin and data entry which used to take hours is now eliminated.
Streamlining information flow results in better decisions and better outcomes.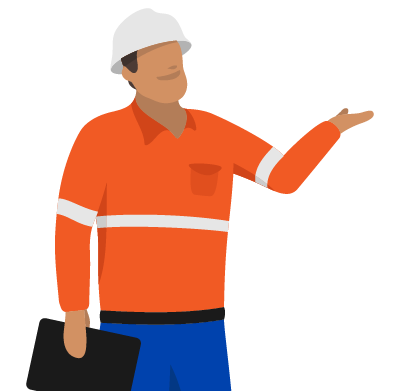 Reducing the time it takes to do reports on site, it's way faster. I think it takes me 10x less time than it used to.
Our data team is now able to quickly access all the data in the reports, which helps us make better decisions and improve how we evaluate suppliers/subcontractors.
Kim Walsh
Construction Quality Specialist
Powerful insights into project and contractor performance over time
Dashpivot is serving as the control hub for the education school infrastructure projects, where all of their information is stored safely and securely.
Over time, because they are capturing and storing all of this information in a digital and standardised way, the NSW Department of Education will be able to get insights into project, site and contractor performance.
Management will be able to look at which sites and which contractors had less issues, less delays and less defects - and choose to work with those contractors again.
Poor contractor performance will be surfaced through dashboards and analytics charts, which provide evidence as to what's going wrong.
Over time, the Department of Education can use these insights and information to make informed decisions about how to manage their projects, sites and contractors more effectively - resulting in more successful projects.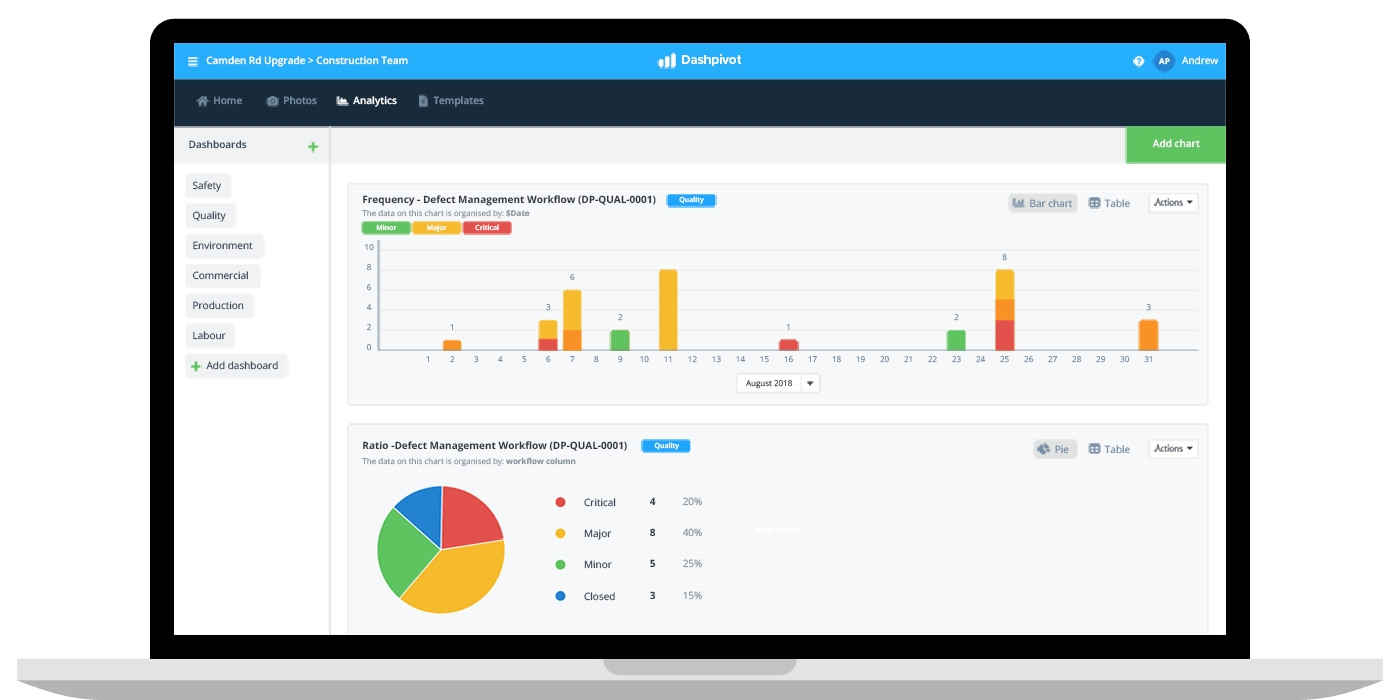 Improved project management and delivery
Dashpivot has been able to streamline and improve the way that the NSW Department of Education's construction quality specialists capture, organise and track what's happening on their sites.
It's also improved the efficiency of each construction quality specialist, improved collaboration between the Department and their contractors, and brought real transparency to the entire construction process for all stakeholders involved.
Managing 150+ sites is a difficult task - and the NSW Department of Education is managing it very well - with the support of a smarter project management tool.
See how Dashpivot can work for you too. Book a custom demo to chat about your specific projects, teams and use case - or try the software for free.