Construction inspection app
Use this construction inspection app to easily streamline any inspection and improve all of your inspection records and outcomes.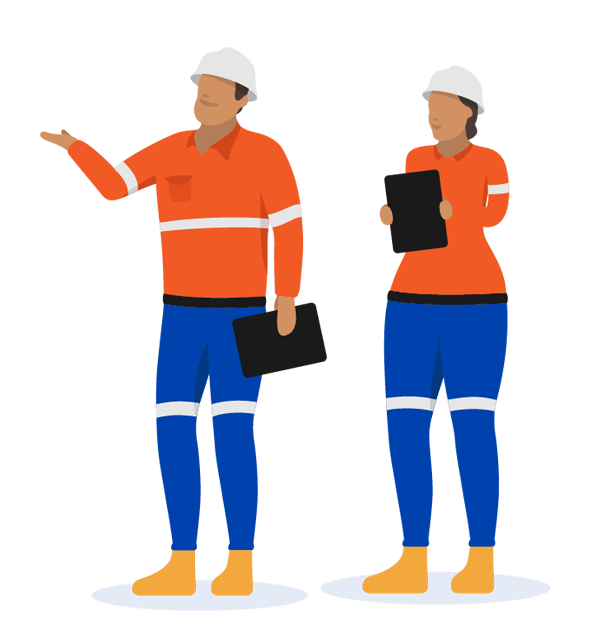 Improving inspections on construction projects of every size


Create digital forms and procedures for any of your construction inspections
Convert any of your existing manual inspection documents into a smarter digital format.
Organise these inspection templates into functions, projects and teams, so your templates stay standardised, useful and available to all the right people at all times.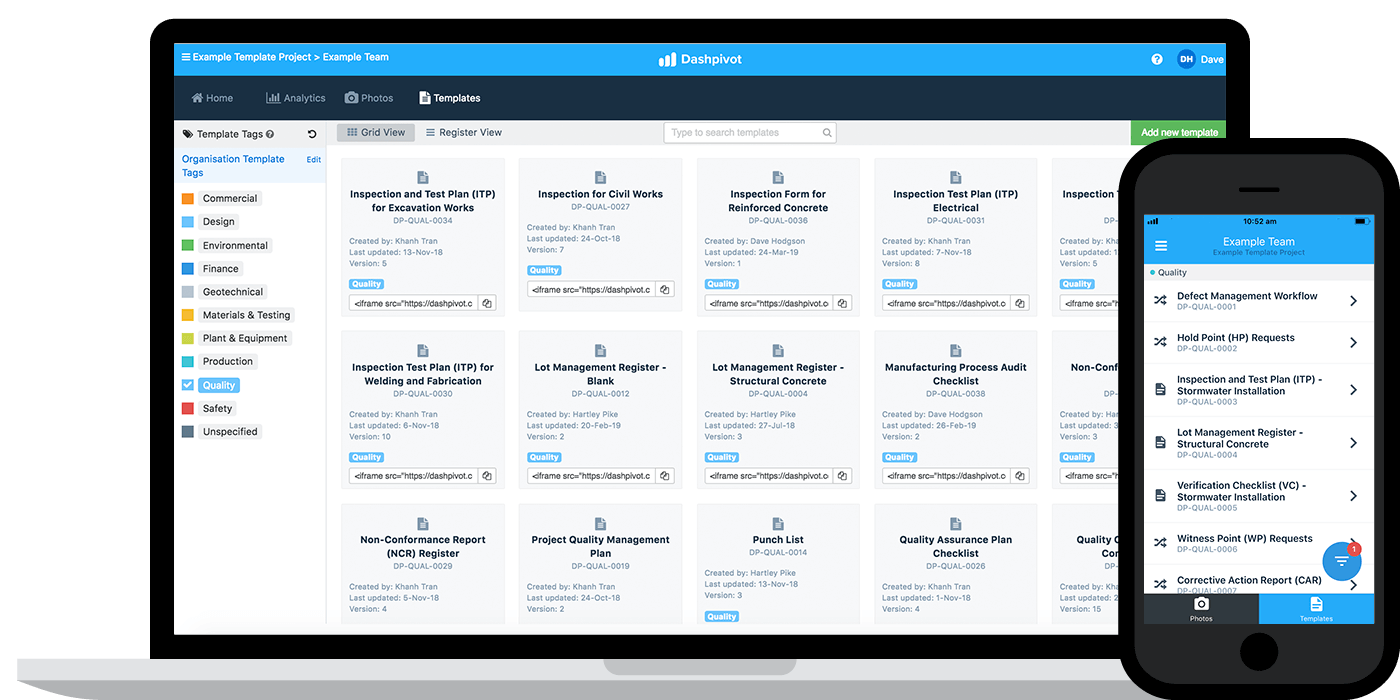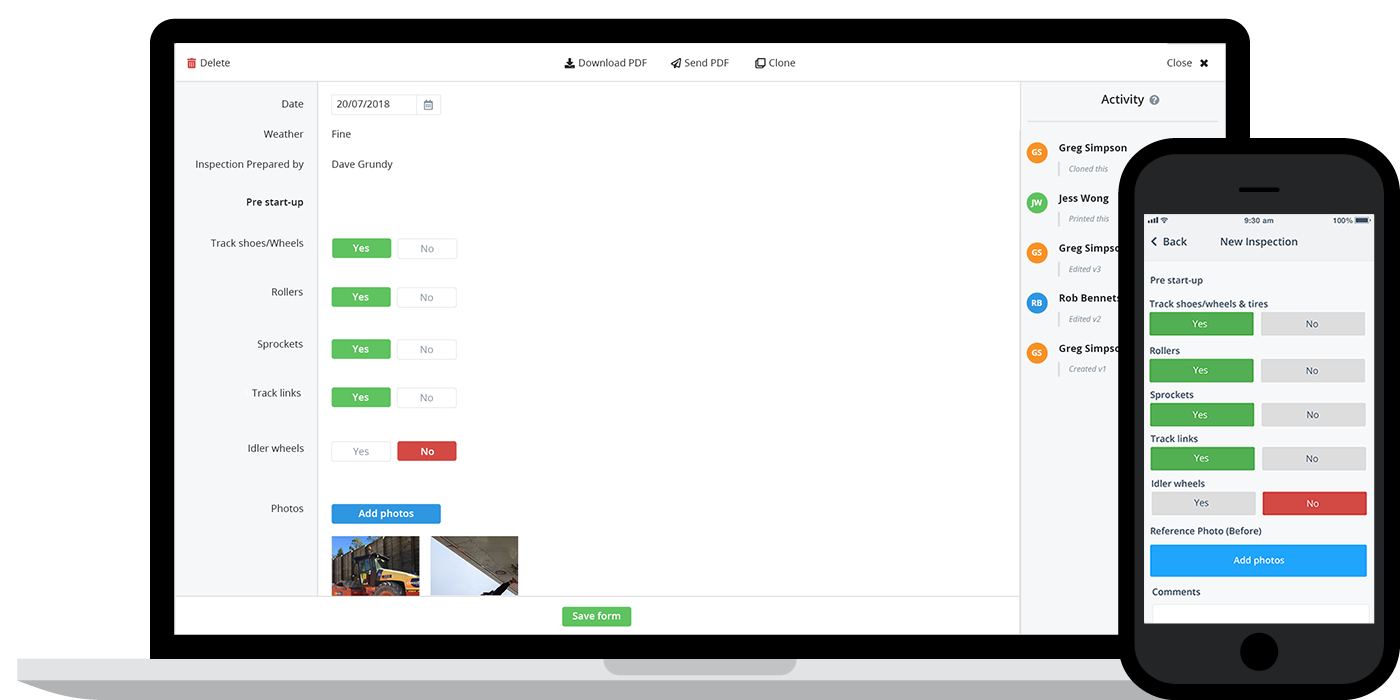 Use the construction inspection app on any device
Conduct your construction inspections using any mobile, tablet or computer.
Simply open up the app, access the inspection template you need, then fill out the report, add details and sign it off digitally.
Once any information is entered, the system automatically saves the report so it can't get lost or misplaced.
Capture and store all of the photos and proof you need using the app
Pictures and videos are crucial to good and reliable inspection records, and can be the difference between winning and losing thousands of dollars in claims.
Using the construction inspection app, you can take photos and videos directly inside of each inspection to 'attach' them to that inspection record, or capture photos and videos of general progress and other important details.
All records are organised into chronological order, and can be easily filtered by who took it, the date it was taken, how the photo was tagged and more.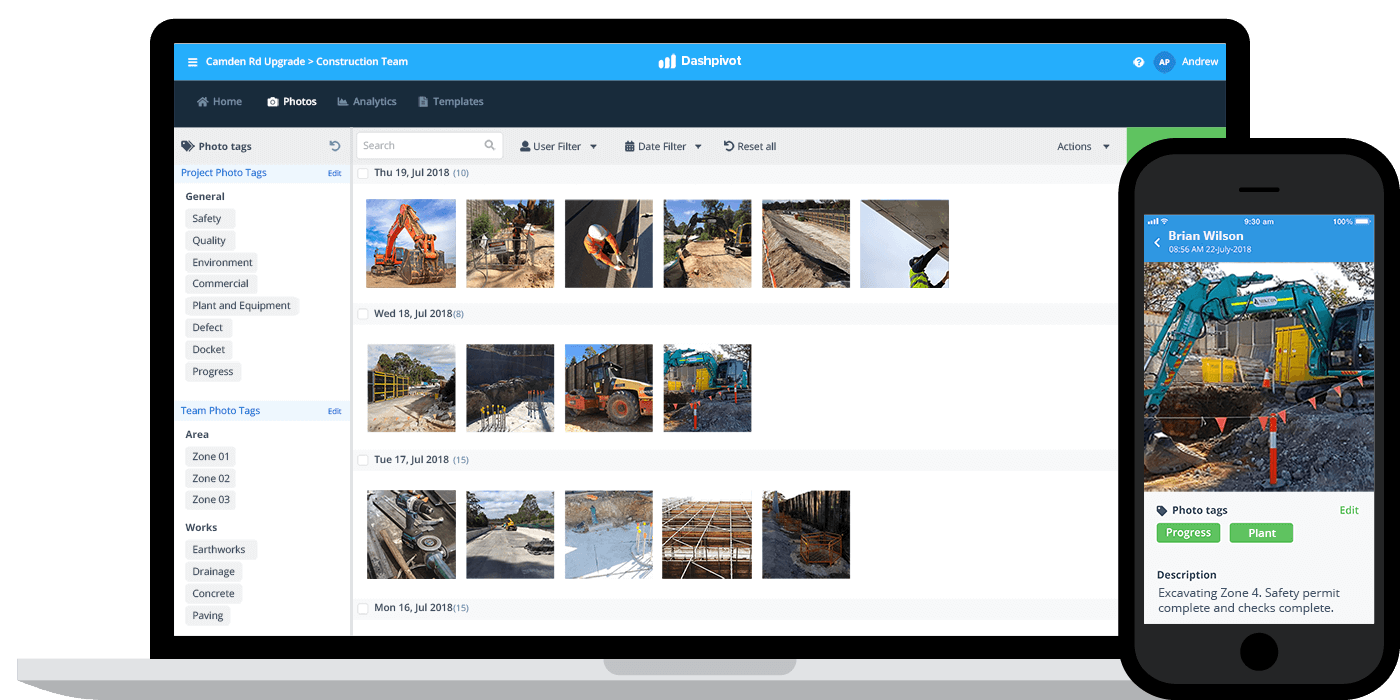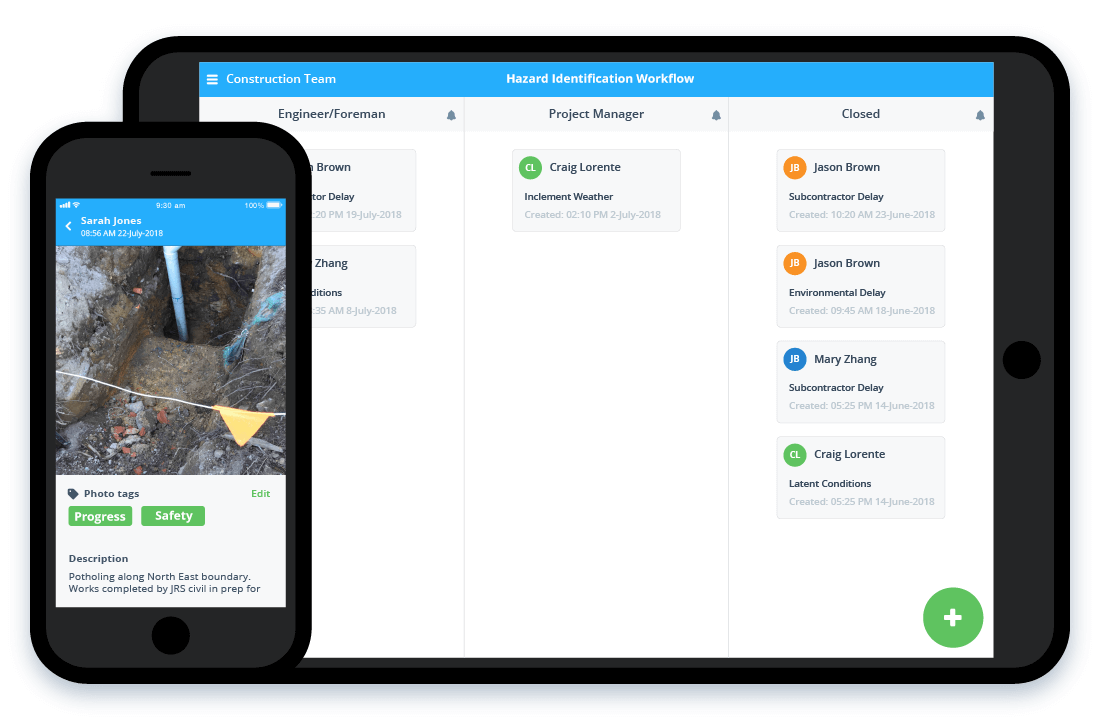 Automate previously time-consuming communication and headaches
Setup simple workflows so that you can escalate and communicate inspection findings automatically.
Create custom workflows so that a supervisor or manager gets a notification when a specific report is submitted or signed off, so that work and information moves quickly and efficiently.
Generate inspection reports from the construction inspection app in one click
Many of the benefits you get from a construction inspection app come from it being a digital tool, but you often still need to send PDFs and store information in traditional CSVs.
All of the inspection records and details inside of the system can be instantly downloaded, printed or shared in one click, with each export coming stamped with your company logo and colours to keep everything professional.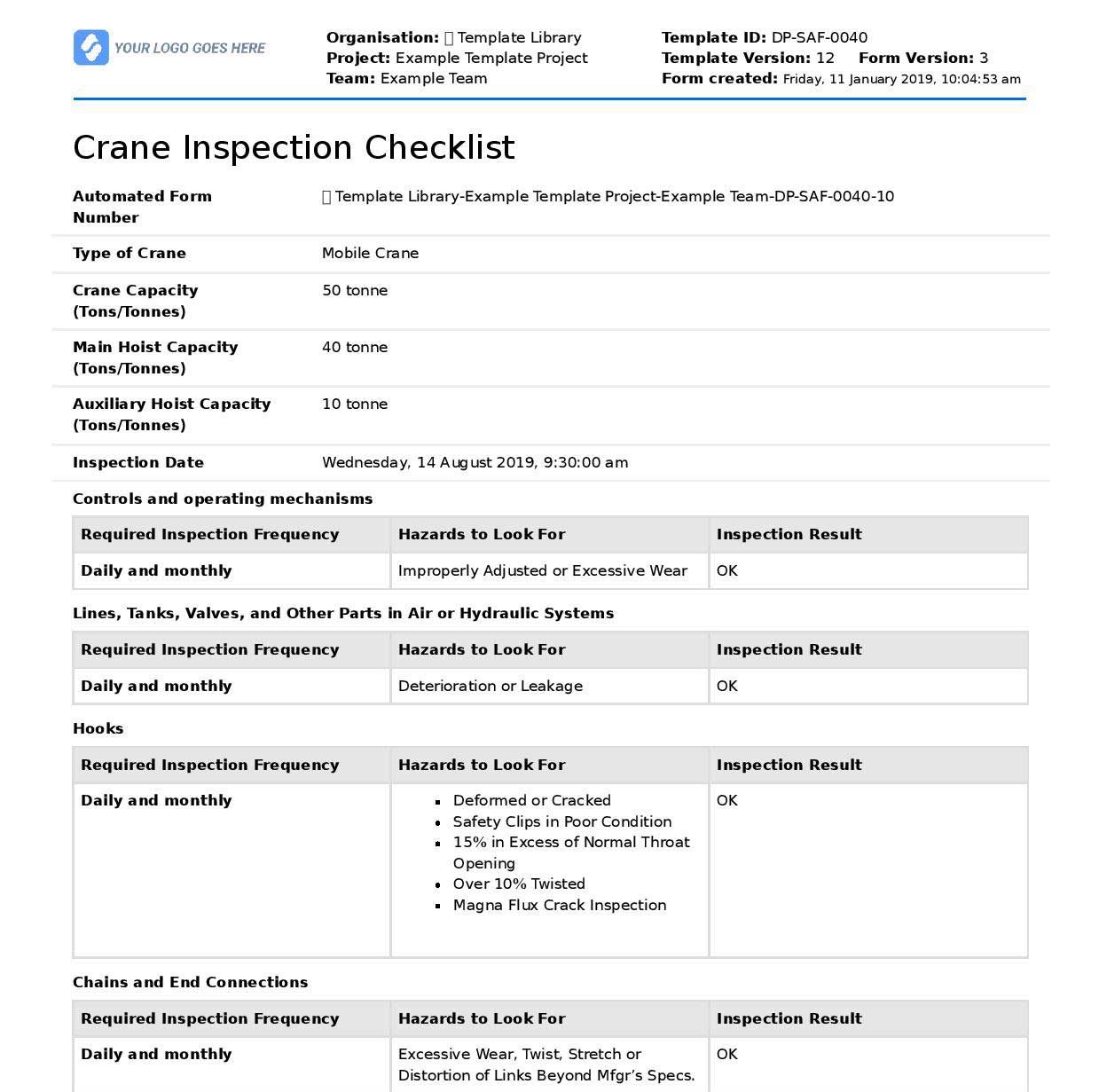 Try this construction inspection app for free.
Eliminate hours of admin and re-formatting with multiple views inside one app.
Timeline view
All of your construction inspection records will be organised into the designated procedure, project and team, and in chronological order.
Workflow view
See the status of your workflows and procedures so you can reduce or eliminate delays and look back at which inspections have been completed and closed off.
Register view
Convert any inspection records into a register style view in one click, rather than entering data manually and formatting excel sheets. Quickly filter and find specific details.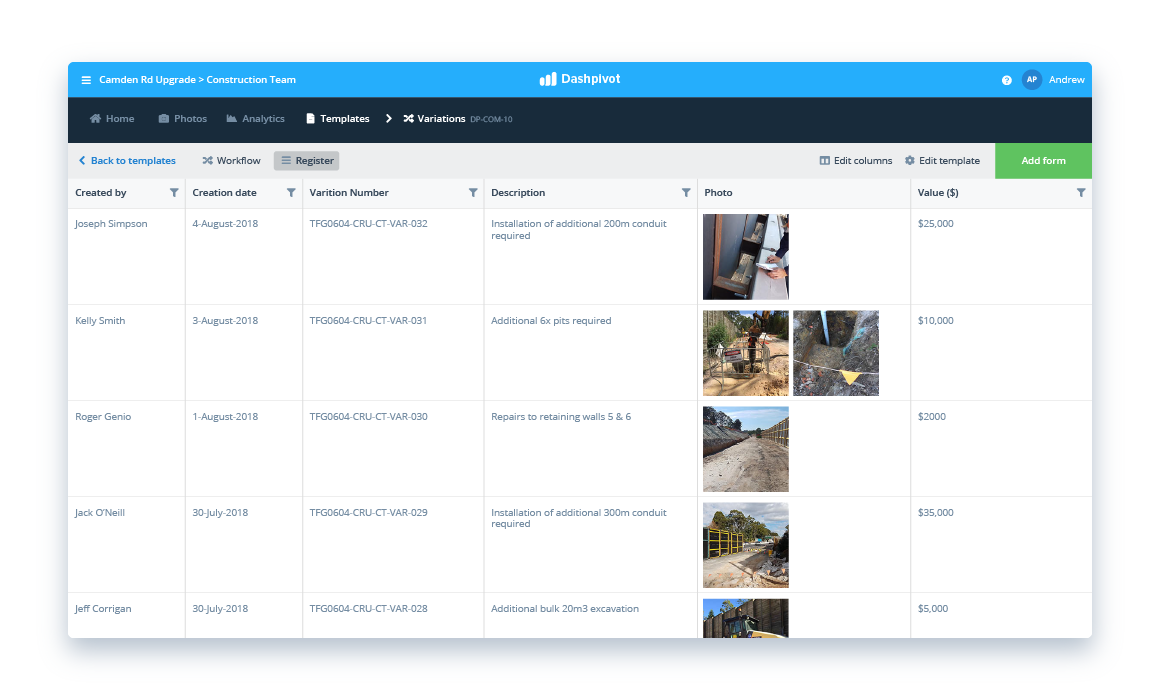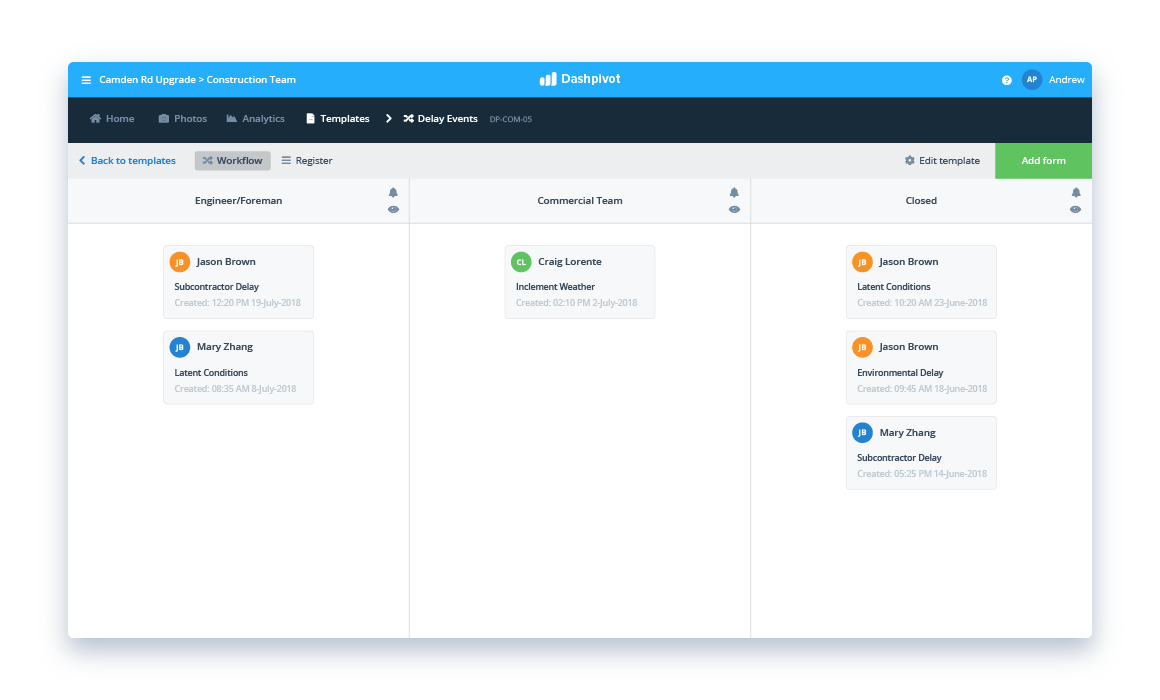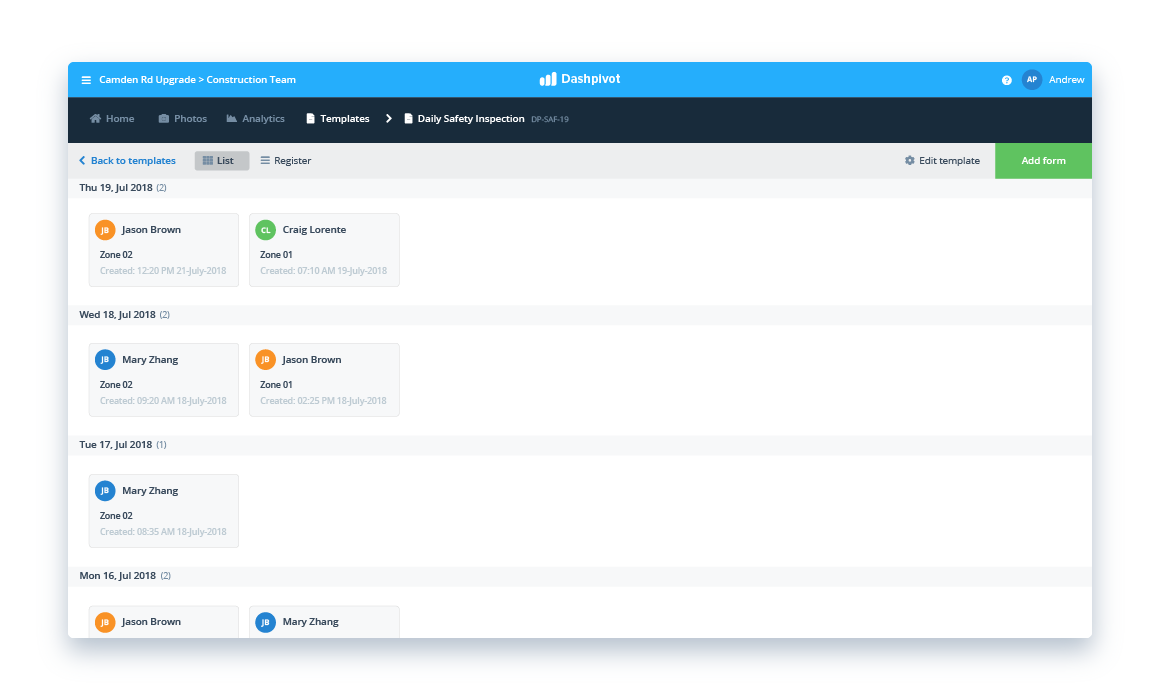 Get new insights and information about your construction inspections
The construction inspection app automatically aggregates all of the data being collected in the field and in the system so it can be displayed in analytics charts and dashboards.
Get new and instant insights about how many inspections have been conducted, how each project compares to others and the outcome or flags raised during inspections.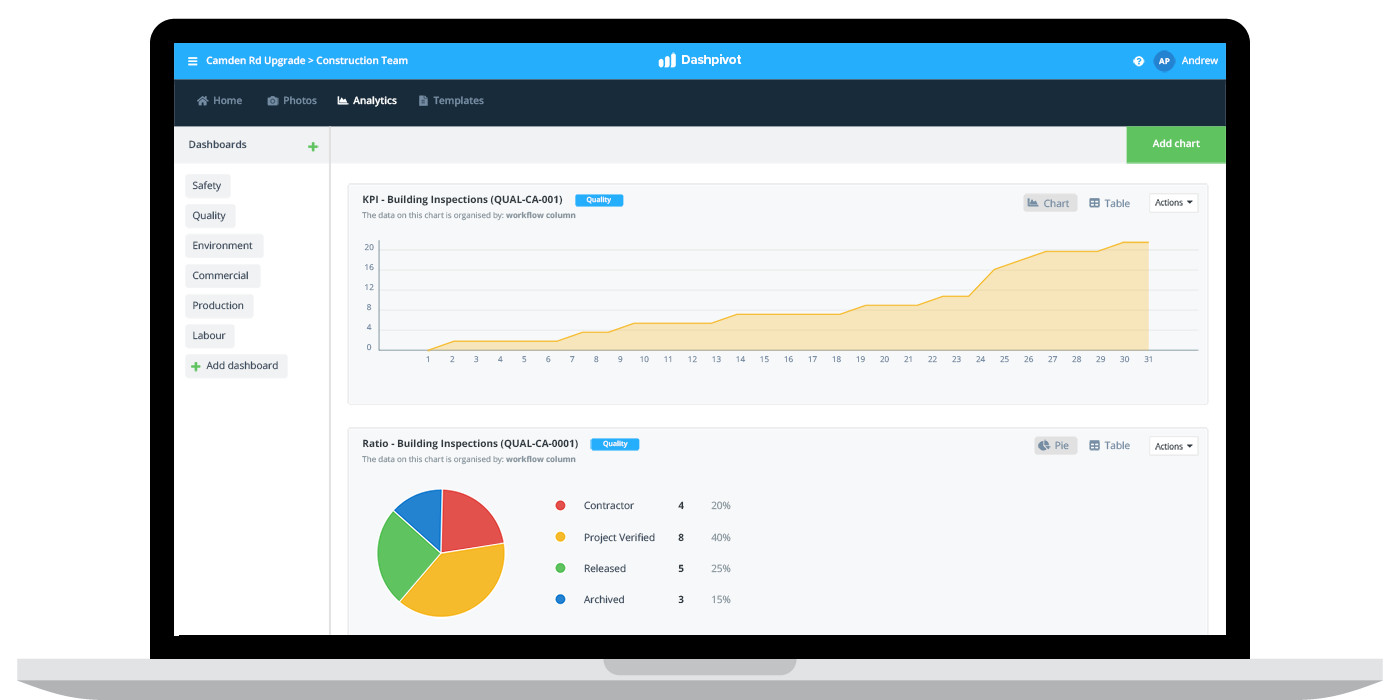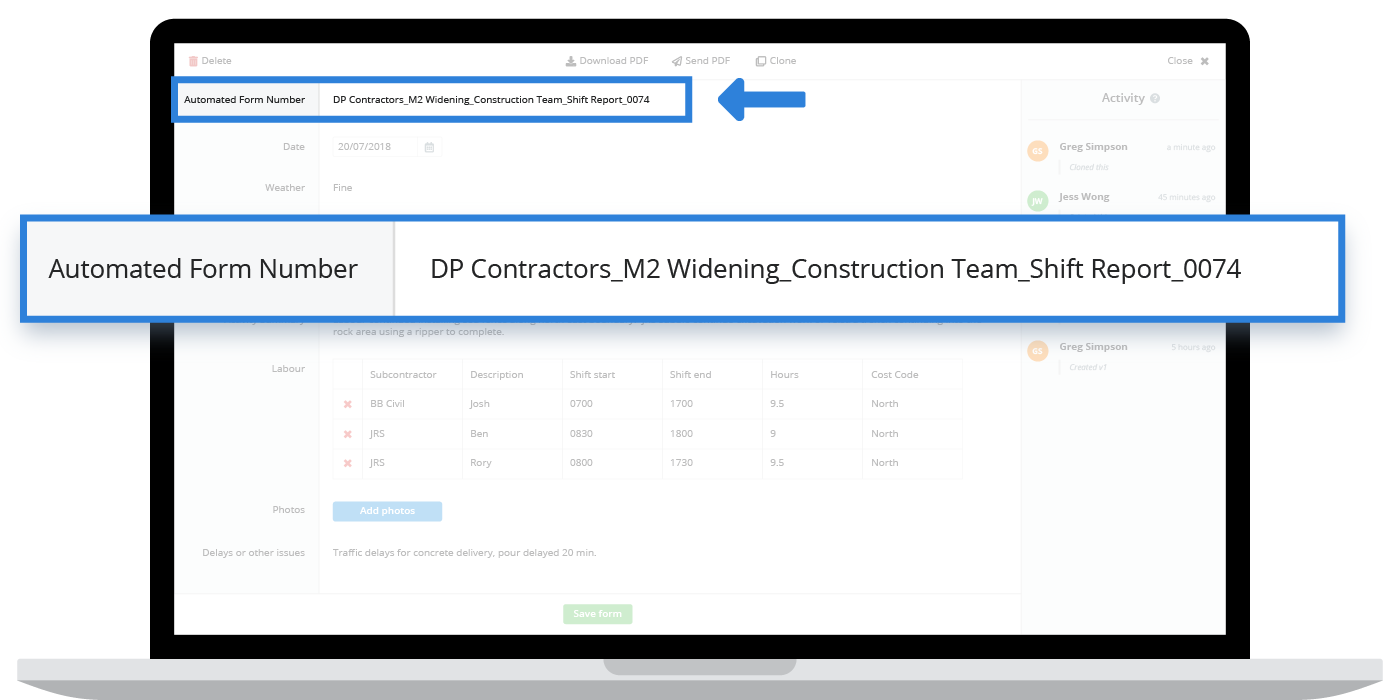 Let the construction inspection guarantee document control and compliance for you
Document, version and audit control isn't fun, but it's crucial for your inspection records.
Let the app and software take care of all of this automatically while you focus on managing and delivering your projects.
More than a construction inspection app, if you want it to be.
Dashpivot is a flexible integrated management system which can be used as a dedicated construction inspection app, or to consolidate and streamline other processes.
Use a single app for more of your commercial, quality, safety and environmental processes.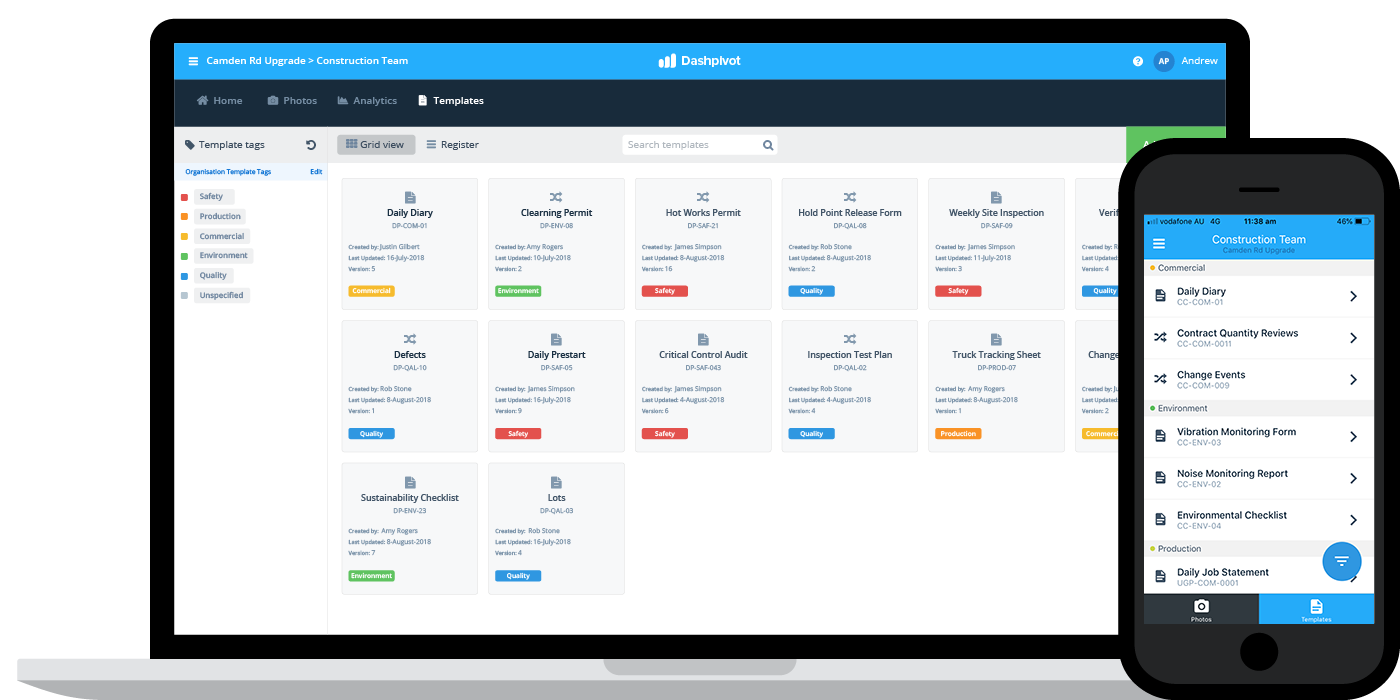 Streamline your construction inspections. Try the software for free.