PDF markup and annotation app for better project management
Easily markup PDFs and drawings so you can better track progress and issues as they happen - directly from site.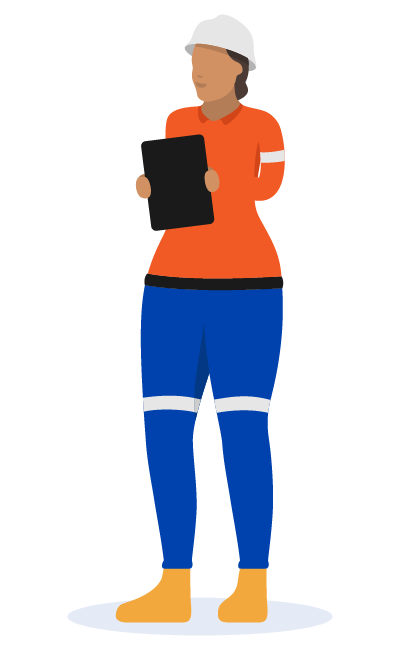 Used by thousands of engineers, foremen and project managers


 PDF markup and annotation app for getting your work done and tracking issues and progress directly on site.
Easy PDF markup and annotation
Dashpivot gives you full functionality for easily editing your site drawings and PDFs in real-time.
Want to showcase an issue or piece of progress? Want to draw attention to something which happened on a shift? Simply pull out your phone or tablet and markup and annotate the necessary PDF.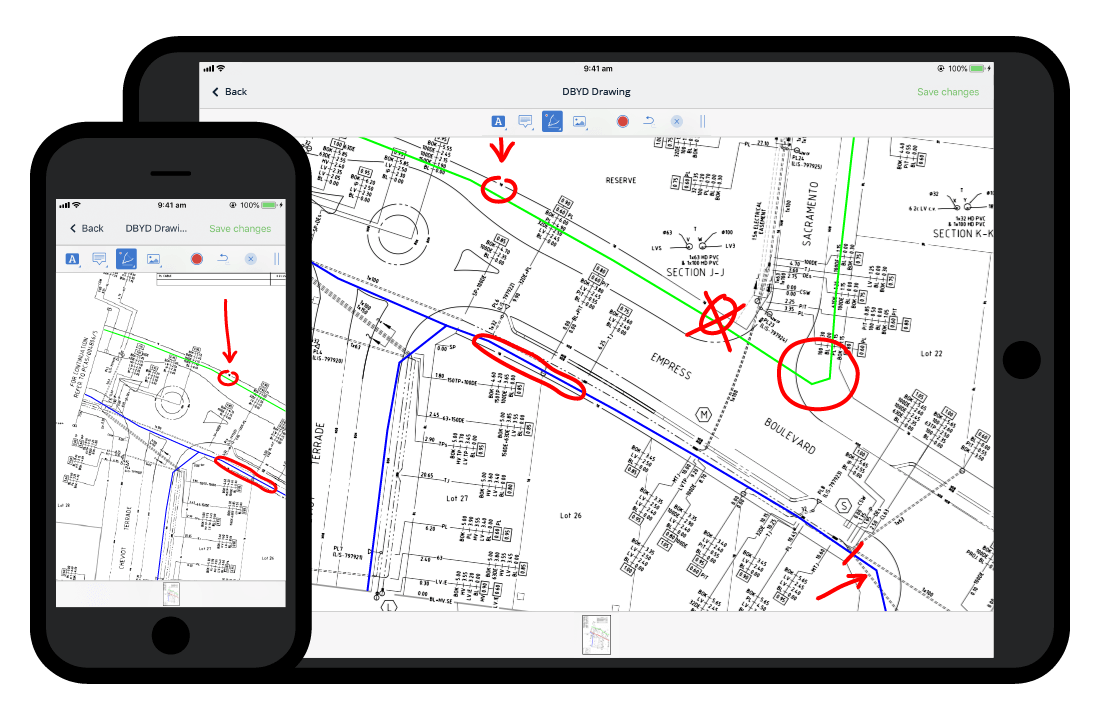 Try this PDF markup app for free.
Perfect for improving your production and daily records, as well as better managing quality issues and performance.
Quality - Defect management
Better track and record defects by illustrating exactly where the defects are. Add supporting comments so nothing gets missed or forgotten.
Quality - Lot management
Reference and annotate specific lot drawings and PDFs to understand and share lot progress and issues as they arise.
Quality - RFI's
Keep your RFI's as clear, concise and organised as possible by adding supporting information directly to PDFs.
Production - Daily reporting & shift reporting
Keep everyone on the same page and build bulletproof daily records by illustrating shift and site progress on the PDFs attached to your shift and daily progress reports.
The benefits are instant and easy.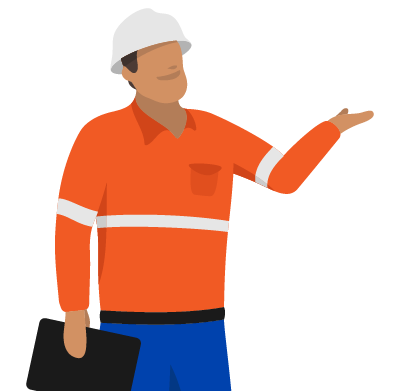 It is very user friendly and personnel from all levels of the organisation are able to see what has been uploaded to the cloud and also do their own inputs.

 PDF markup and annotation is just one of the project management jobs Dashpivot can help you with.
Photos and videos
Take photos and videos directly inside of the app, which automatically generate GPS location and can be commented on and tagged for better organisation and easy traceability.
Templates and forms
Swap frustrating paper forms and clunky excel and word docs for smart digital forms which have inbuilt logic and can be cloned, edited, and downloaded or shared instantly.
Workflows and approvals
Automate permit approvals and other workflows so that you can simply signoff on permits to move them along to the next person.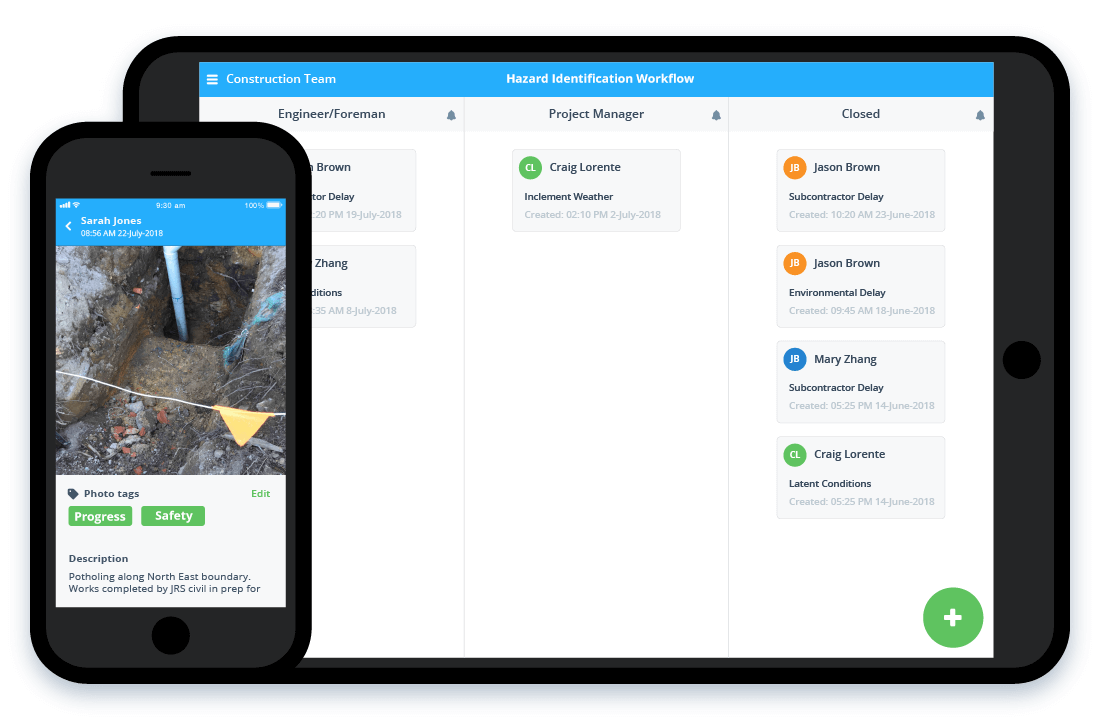 Available on any device so it's easy to manage your forms, photos and PDFs from your laptop or computer too.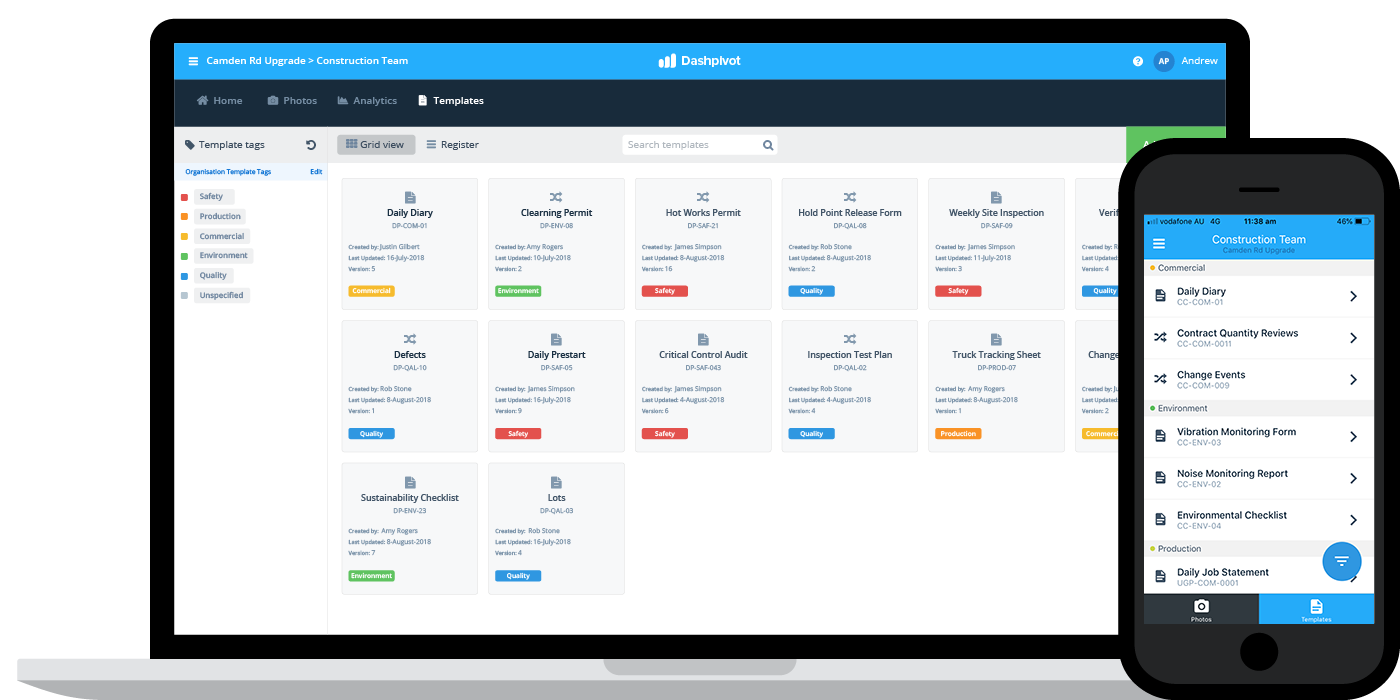 Easily manage all of your work from a single platform when you are back in the office.
All of your forms, photos and data is securely stored and automatically aggregated on the platform - where you can also build custom dashboards and charts to track progress.
Try this smart PDF markup and annotation app now.