Delivery Docket template (Free and editable)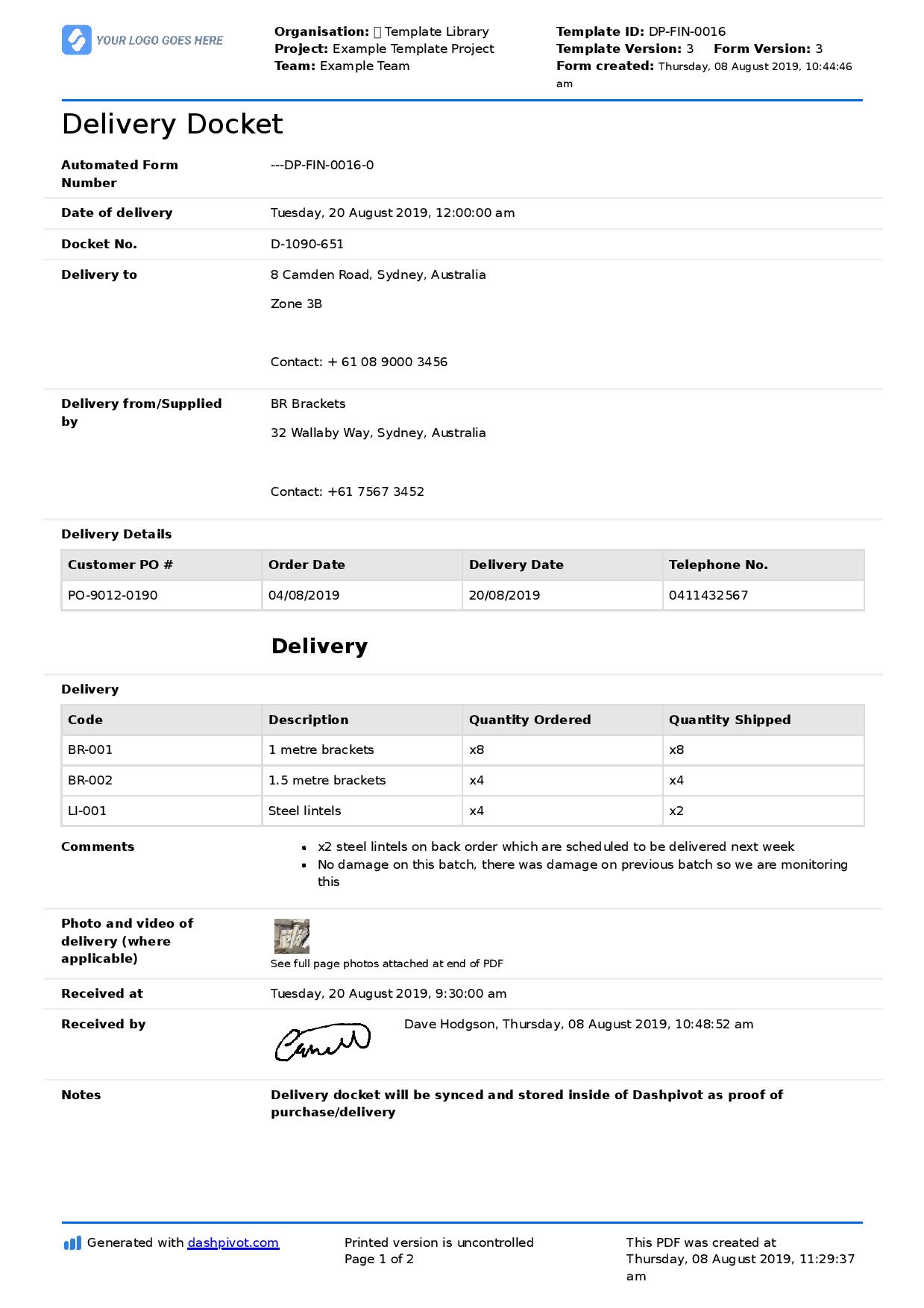 Use this smart delivery docket template for yourself now.
Preview this smart delivery docket template below. Open one of the docket entries, and even try edit the template.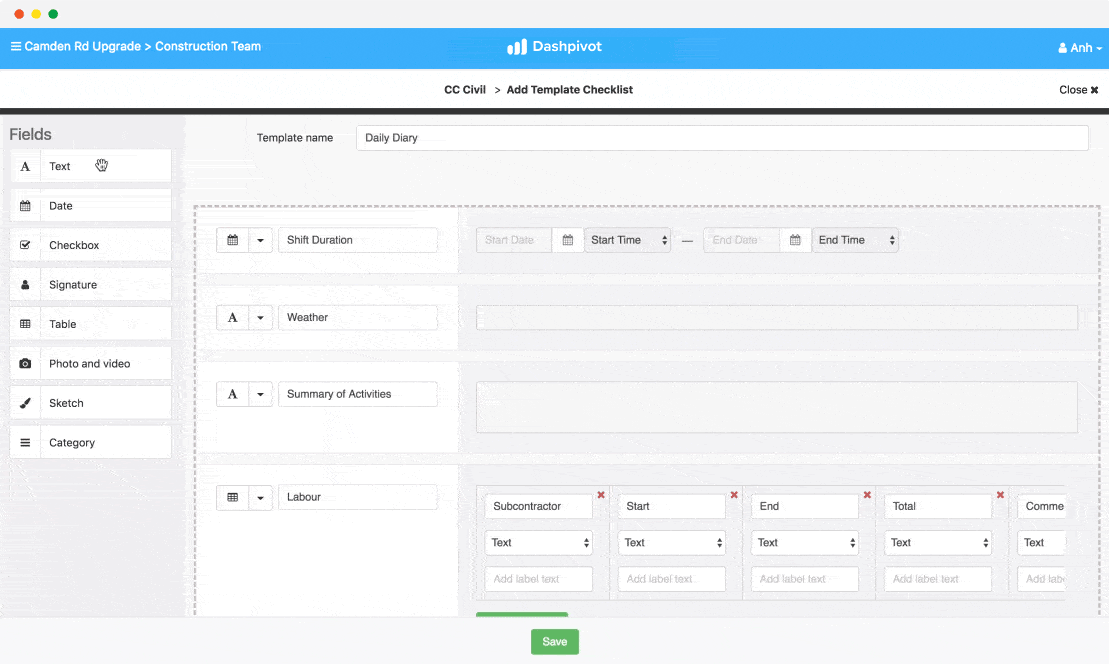 Use and customise this delivery docket template for free now.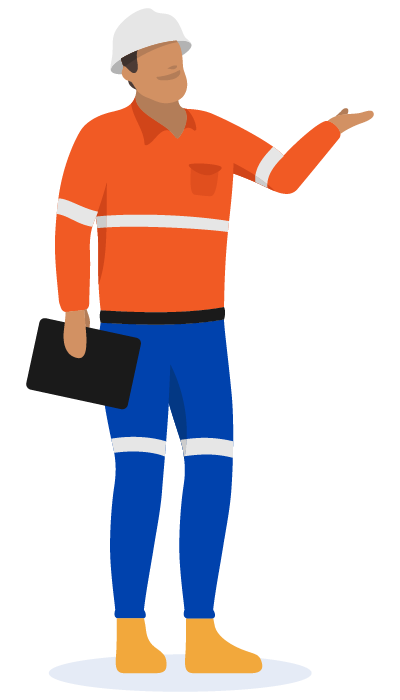 This delivery docket template is much smarter and easier to manage than word docs, PDFs and excel sheets:
Access, complete and sign off on delivery dockets from any mobile, tablet or computer.
All of your created and completed delivery dockets are instantly synced to one place where they can be viewed, reconciled and searched for at any time.
Customise the delivery docket template to better match your current template or better suit your own processes.
Download, print or send any of your delivery dockets as professional looking, privately branded PDF or CSV documents.
Deploy the delivery docket template to all projects and teams to keep your people doing the right thing and your information standardised.
Dashpivot is user friendly software trusted for project financials, commercial, quality and more.

People in 80+ countries use this software to streamline how they manage dockets and other project financial information.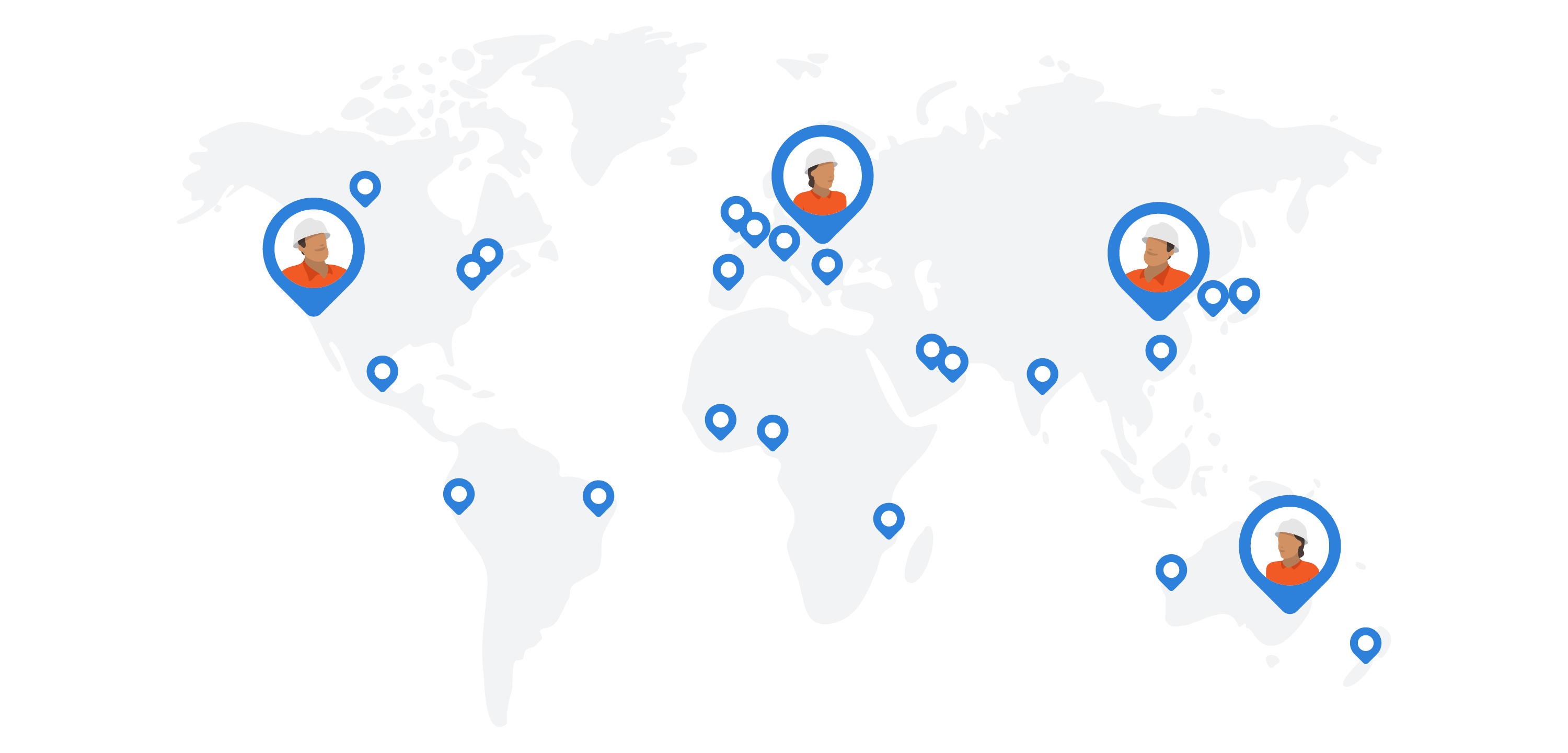 Sitemate is the industries most flexible project management software. See how it can streamline your projects, teams and processes today.